Sport 100 Club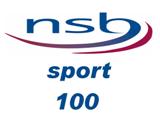 Sport is a wonderful vehicle for helping young children develop. Whether it is at introductory level in building self-confidence and establishing friendships or across the range of experiences leading up to Elite Athlete Development.
At NSB we cater for all; each and every individual - there is something for everyone. The programme of sport offered at the school has vast breadth and depth to work for hundreds of pupils at varying ability levels.
With the spotlight of the recent London Olympic Games shining brightly over the UK there has never been a better time to invest in youth sport.
The NSB Sport 100 Club is a lottery style fund raising drive to directly support school and community sport at Northampton School for Boys.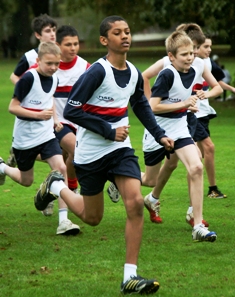 The aim is to establish a minimum of 200 people who commit £5 per month by Standing Order to the 100 Club. Each member will be given 'their number' and each month a lottery draw will take place in the presence of the NSB Sport 100 Club Committee (at least three members must be present and sign monthly forms).
We already have 103 members but we need more help. If we can reach 200 players that will have a significant and positive impact on our spending provision at the school. We already pay out £100 - 1st prize and £50 - 2nd prize now so a healthy win is out there for someone.
If members exceed 100 the prize money will be remain capped at 30% takings and divided into 1st - 20%, 2nd - 10%. Residual monies will be directed to sports development at the school and all spending will be logged and accounted for to the Local Authority.
The Club will be managed by Mr M. Lee, School development Director, heading up the NSB Sport 100 Club Committee. At least two signatories form the Committee are required to validate each draw and quarterly returns to the Borough Council.
The 100 Club funds will be held in a designated bank account in the name of NSB Sport 100 Club. Monies will be collected from individual bank accounts of each member on the 28th day of each month. Annual accounts will be available to view how the funding has been spent.
A monthly draw will take place and the result published on the School website. Winners will be notified by post.
If you would like to participate in the 100 Club and help raise much needed funds to support sport at NSB, then please print off and fill in the Application form and Standing Order Mandate here. Please send these to Mr Lee, School Development Director at the School. On receipt of the forms they will be processed and forwarded to respective banks.
Once mandates have been set up each member will be sent their 'lottery number' of which they will have sole ownership in terms of the 100 Club draw.
Please ensure that your mandate is sent to the school in the first instance to confirm your acceptance. Your payment details will then be sent to your bank and will not be held at the school.
Terms and Conditions:
Only open to people who are over the age of sixteen at time of entry.
NSB is not responsible for lost, misdirected, mutilated or illegible entries.
The non-collection of monies from a monthly standing order will automatically disqualify the member from taking part in the draw for cash winnings.
If a member no longer wishes to take part then their number will be reallocated to another person.
Please see forms below:
Application Form
Standing Order Mandate