School Development
Purpose of the Fund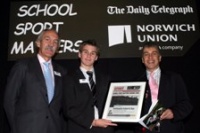 Northampton School for Boys is an outstanding school. We strive to provide an all-round education that enables our pupils not only to achieve their best academically, but one that also develops their skills, attributes and attitudes needed to lead fulfilled adult lives.
The School achieves excellent successes in:
Academic Results
Sporting Prowess (top state school in the country for providing sport 2006)
Artistic and musical excellence (national acclaim for Symphonic Winds and Big Band)
Worldwide opportunities for residential experience
For the school to continue to be successful in this quest there is a real need to bridge the gap between government funding and the excellent facilities and opportunities that the school provides.
To meet this need there is now an invitation offered to parents, former pupils, friends and local business to contribute at whatever level they are comfortable with, to help us deliver. To find out how you can support the school please click on the how I can help link below.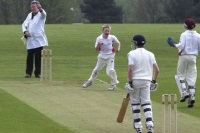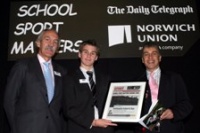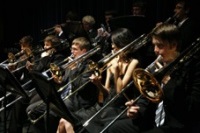 This is not a glib request for extra funding. We see this as a vital development to ensure that all pupils continue to be offered the highest quality educational provision and opportunity at NSB. We all agree that our children's education is vitally important and establishing the Northampton School for Boys Charitable Trust will help us to inspire the pupils.
To give one example, the cost of the extra-curricular programme in sport, music and drama will be in the region of £100k per year and we have to find this from the school budget. In effect we are being punished for being successful and offering more!
The same can be said in many other areas of the school and we also have further capital build improvement projects that need additional funding. Hence it becomes vital to initiate a structure of self- help to make this happen.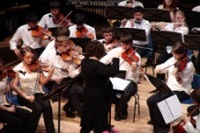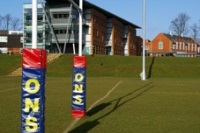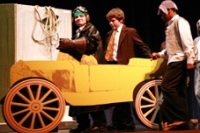 The school is now bigger than ever with over 1500 pupils on one site. We are hopeful of a successful and meaningful response to this appeal to enable us to provide the platform that propels happy, motivated students into adult life.
We have been extremely fortunate to have benefited from the tremendous generosity of The Cripps Foundation which has helped us to forge ahead with major building developments.
Now is the time to establish year on year additional funding streams that will allow us to go the 'extra mile' and provide an inspirational education in the 21st Century.
To this end we have set up the Development Fund, where parents, former pupils, friends and the business world, will be invited to make voluntary contributions through a choice of means.
A successful and high percentage response to this appeal will help seal the future of the school - it is that important.
Whether it is in areas of Sport, Music, ICT, Drama, the curriculum or capital projects, the fund will be managed by a board of trustees to ensure all pupils benefit.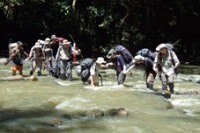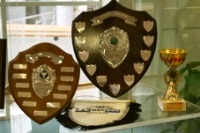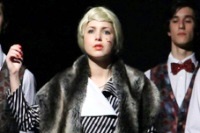 Where would the money go?
The school will be using the secure payment system of the Charities Aid Foundation (CAF) and all donations will be paid into the Northampton School for Boys Charitable Trust Ltd. (Reg. No. 1043311)
The Fund will be managed by a board of trustees to ensure that donors are kept informed of spending and all legal requirements as a registered charity are met. Donors may designate the use of their gift to a particular campaign or make the contribution as a general gift with no restrictions.
The present targets are:
Multi-use playground/teaching area - FUNDED

Sports Development - additional instructors, equipment

Arts development- enhanced practice and display facilities

Student transport

Areas of greatest need
We are committed to providing an outstanding education but we do need your help to guarantee this happens.
"With a little help from a lot of people we can achieve so much."
Donor options available are:
Monthly/Annual Direct Debit (online)
Direct Debit (by post)
One-off Gift (cheque or online)
For more information on any of the above options please click on the How to Donate link.
"If 1000 donors, made up of parents, former pupils etc committed to giving £20 per month (two pints of beer a week) or £200 per year, this would bring in an additional income of £240,000."
Donors can also sign a Gift Aid declaration which allows the school to reclaim an additional 28p in every £1 through tax relief at no additional cost to themselves.
The school is grateful for all gifts of any size. Establishing regular giving will secure the school's position at the forefront of educational provision.
One-off donations can be made anonymously if so desired.