Languages
Team Leader - Mrs C. Hibberd
The teaching of Languages at Northampton School for Boys is outstanding and the department is staffed by very enthusiastic, experienced linguists. We devise our own Schemes of Work designed to make language learning enjoyable and engaging, whilst developing a strong linguistic foundation in knowledge of grammar. We carry out projects including researching areas and traditions of the French, Spanish and German speaking worlds, film analysis and story writing alongside the traditional topic areas of Home and Town, Family, Hobbies, Healthy Living …
Students study one of the three languages on offer from Year 7 through to Year 11. This gives them the confidence, strategies and tuition they need to excel in their Modern Language learning. In Years 7- 10, students will be timetabled with three lessons per week, and four lessons per week in Year 11.
Students have at least one lesson every two weeks in a computer room using our newest resources for listening and reading activities, which monitor and track progress. There is also one library session a term, to develop the skill of reading in another language. The students complete a reading log and get the benefits from concentrating on seeing vocabulary in context.
Extra-Curricular Activities
We are proud partners of the Arsenal Double Club incentive, which is a course designed to encourage young people to gain a better understanding of the relevance of language learning in a sporting context.

Selected students in Year 9, take part in a 7 week course to learn vocabulary designed for the football pitch. A five a side tournament is then played one evening in March, where students are 'sin-binned' for 30 seconds if they use English. all their hard work is paid off with a trip to the Emirates Stadium for the day where they will get a tour, and learn about languages in the footballing world.
We run a number of exchanges and trips in the lower school and sixth form to France, Germany and Spain. The German trip is a weekend away in Berlin in Year 9, usually in February to March time and it includes tours of the city, a visit to the chocolate museum and an intensive language course.
The Spanish and French exchange run on alternate years and are offered to Year 8-10 pupils. Exchanges prove to be invaluable to students developing links with their host families and it is an experience which we highly value at Northampton School for Boys.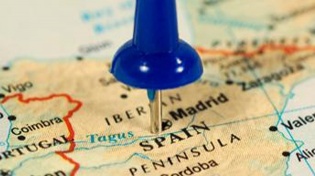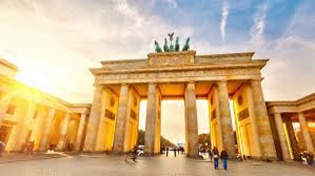 All students follow a learning plan, which is mapped from their text books and online resources. Every student has a login, and progress is assessed on listening, reading, writing and speaking activities online.
Assessments and Schemes of Work
Pathways are set in Year 7 and all students are given information on how to attain their minimum attainment grade in each year. All assessments will be graded using the pathway system.
The VLE has all schemes of work, assessment skills and strategies, vocabulary home learning information and exam specifications. Both GCSE and A level are examined using AQA specifications which can be found here: Please Click Here
Please click on the links below to see relevant Schemes of Work: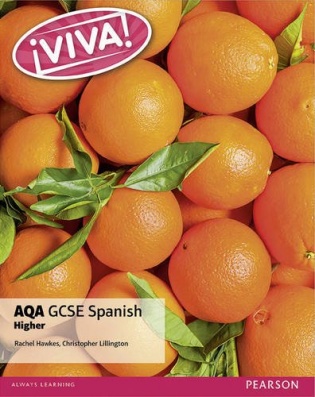 Home Learning and Assessment
Assessments will take place each term and all four skills will be assessed at several points through the year to represent the 25% split in the skills of listening, reading, speaking and writing.

Every week boys will receive either a learning task (vocabulary or grammar) which will be tested in class with scores recorded, or an extended writing/speaking task to prepare which will be marked with feedback provided. This will mean that they receive one revision based home-learning task and one writing based home-learning task roughly per fortnight.

Please see this link for expectations on how long your son should spend on their Home learning in each year.
Encouraging Literacy and Wider Reading
The Department has offered a number of trips to foreign films and theatre and the library houses magazines, foreign newspapers and a range of accessible books for all age groups in French, Spanish and German.

There is also one library session a term, to develop the skill of reading in another language. The students complete a reading log and get the benefits from concentrating on seeing vocabulary in context. All students can receive the Mary Glasgow student Languages Magazines through school.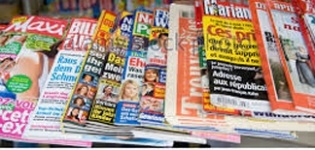 ​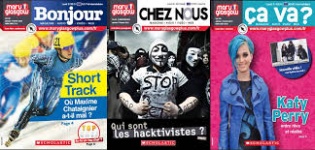 EAL and World/Home Languages
The Languages Department actively encourages those who speak a Language other than English at home to extend their knowledge and, if sufficiently accurate in written and spoken use of the language, to seek accreditation for this. We will actively support entry for GCSE or A-level in these languages – please do get in touch with us. Contact the department co-ordinator for EAL – Mr. R. Pietropaoli. Teachers can be contacted care of the school office market for their attention. Please e-mail:nsb@nsb.northants.sch.uk.

We have recently supported Italian, German, Polish, Urdu and Turkish speaking students to gain qualifications.
Languages Team
Mrs C. Hibberd
Mr F. Charidine
Learning Leader
Curriculum and Assessment
French & Spanish
Mr R. Deserces
French & Spanish
Mr R. Pietropaoli
French & Spanish
Mrs L. Edwards
Spanish