Free School Information for the new Northampton School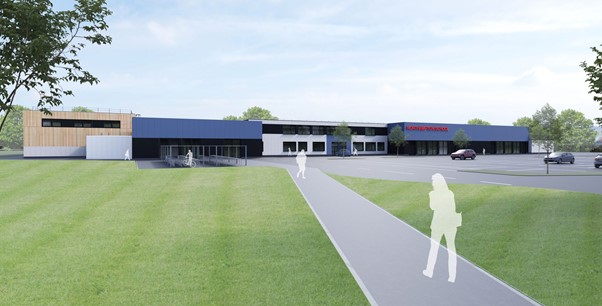 In August 2018, in response to the projected need for additional School places in Northampton, Northampton School for Boys applied to the Department for Education (DfE) to open a co-educational Free School, based on the ethos of NSB, replicating the practices and approaches which have been so successful at NSB to a new School for girls and boys of the Town.
Documents, in the public domain, linked below in the appendices, give further details regarding this application and the processes involved in an application for a new School being realised.
At the time of the application to the DfE, extensive public consultation with the local community showed considerable local support for this proposal. The outcomes of that consultation are included in the application below.
The application made reference to a site owned by Northamptonshire County Council and proposed by them to be used for a School to meet the need for School places that the Council have forecast.
Having been successful in gaining DfE support for Northampton School (the name chosen for this Free School), the DfE have subsequently followed a set of procedures during the pre-opening phase detailed below, including a feasibility study of the site, prior to applying for planning permission and, if successful, the commissioning of the building of the School.
A public consultation was carried out by the contractors ahead of the planning application for the School. Detailed proposals of this consultation (which has now closed) can be accessed via the link below, including proposed detailed plans for the site, drawn up in consultation with the School.
Governance of the new School
NSB is governed by Northampton School for Boys Academy Trust. It is currently a single Academy Trust, i.e. it oversees one School, Northampton School for Boys. In the event that Northampton School is opened as proposed, then the Trust will become a Multi Academy Trust and oversee both Schools, each with its own Local Governing Body.
Details of the existing governance arrangements can be seen by following the link below.