DONATE A SQUARE OF PITCH

Northampton School for Boys
All Weather Pitch Campaign
Donate a Square of the New Pitch for £100
Please help us resurface our All Weather Pitch.
This facility is vitally important both for the pupils of the school and the local community users.

Donate a square of the new pitch for £100 and have your name (or company) displayed on our board online and pitchside.
Gift Aid is also available at no extra cost to the donor.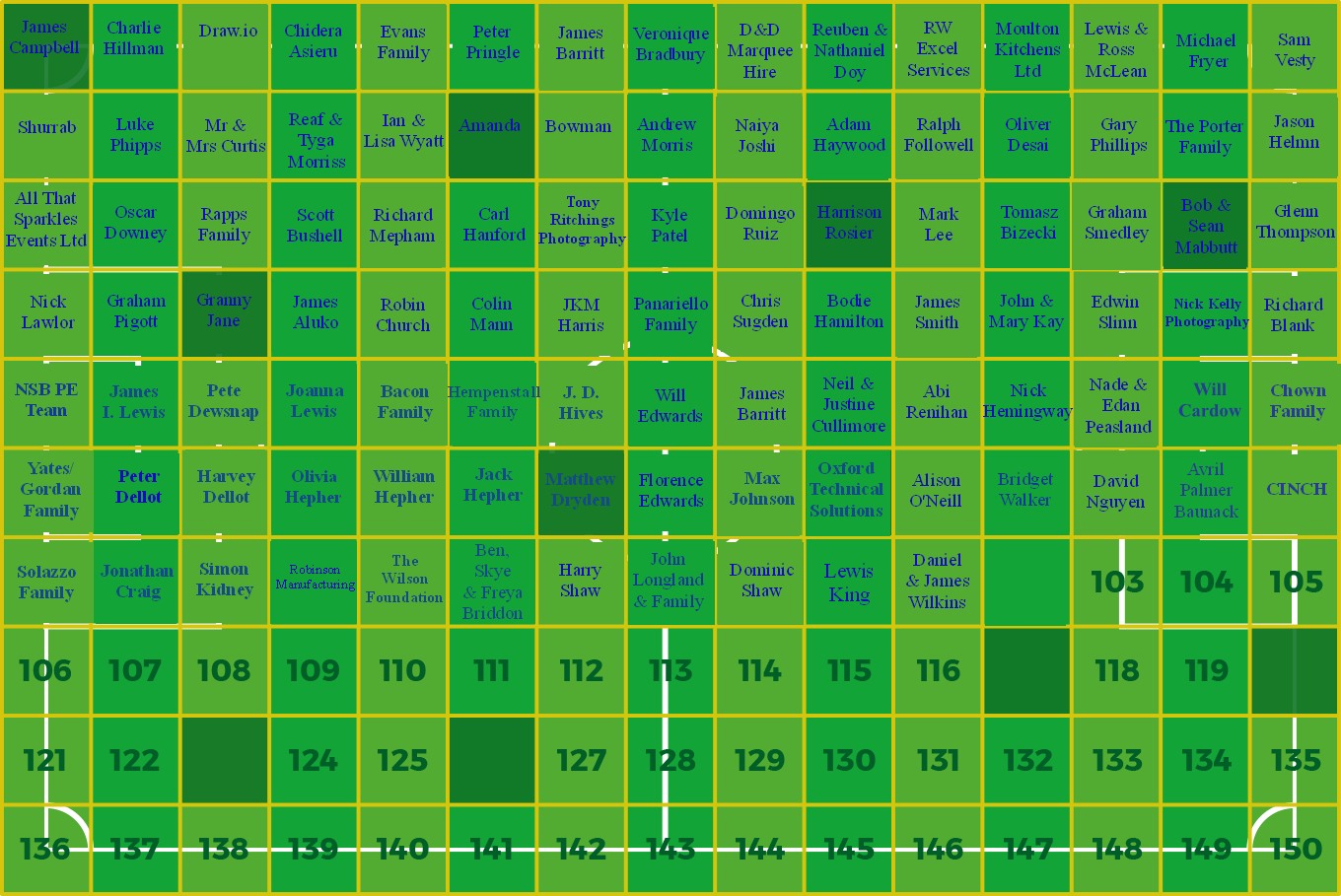 "Pitch in to Pitch up"
Thank you so much for your support