2017 Commonwealth Youth Games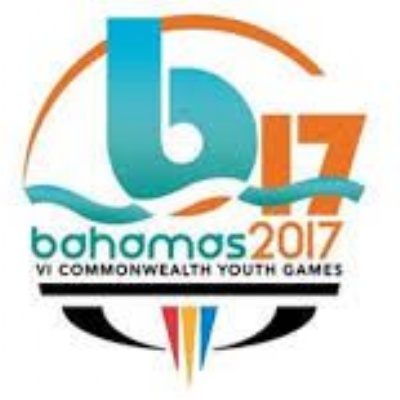 The 2017 Commonwealth Youth Games were staged in the Bahamas in July. This was the largest YCG event ever; with 1300 athletes aged 14 - 17 representing countries from across the Commonwealth. Three boys from NSB were selected to represent England in contrasting activities and each returned with a medal.
Athlete Josh Lay, aged 17, ran the race of his life to grab a silver medal in a dramatic 1500m final. He went into the race ranked 8th fastest and having to wait two hours for a thunderstorm to pass over, Josh soon settled down in the top four for the first couple of laps.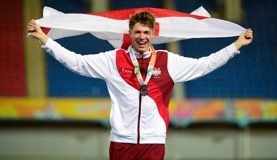 The two Kenyan favourites then burst into the lead at the beginning of the third lap with an Australian leading the chasing pack. Going into the final lap the leading group of five runners closed the gap setting up an exciting final 400m. Lay courageously managed to hang on until the home straight where he went past his team mate Luke Duffey to finish within three metres of the winner Kenyan John Waweru. It was a superb tactical performance by Lay who again improved his best time by 4 seconds to 3:49.35 sec.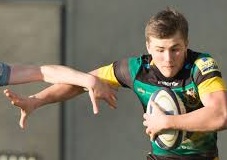 Ollie Sleightholme, aged 17, son of former Saints and England winger Jon Sleightholme, was a key member of the England Rugby 7s team which reached the final, only to lose the tightest game of the tournament 10 - 5 to Samoa. England had been beaten by Samoa 19-7 in the group stage, before progressing to defeat Canada 26-10, Bahamas 72-0, Sri Lanka 32-5 and Fiji 26-19. The Samoan side had an enormous size advantage over England and it is testament to the grit and determination of the boys that they were able to match in a highly impressive final performance.
Year 11 student Eithan James, aged 16, boxes out of Kings Heath and was competing in the 52kg category. Eithan progressed in the event without losing a point against boxers from Mauritius and Scotland before meeting Keevin Allicock from Guyana in the final. The current national champion boxer went on to win this bout 5-0, taking the gold medal in emphatic fashion.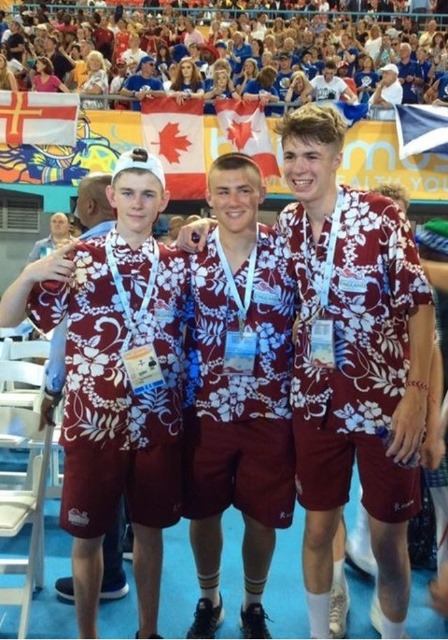 The school is enormously proud of the efforts and achievements of these three students. Each of them is unfailingly committed to their sport and act as great role models for the younger students at the school who aspire to progress in their various activities. These boys epitomise what it means to be a national standard youth athlete and richly deserve the successes they experience.
Mr J. Wilcock
Director of Sport