School Food House Competition 2017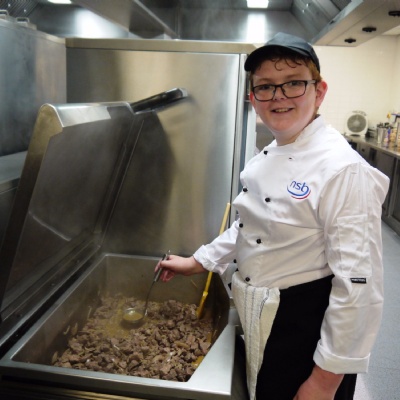 During Term 6 there have been some exciting developments in the canteen.
This has been the culmination of the School Food House Competition which started earlier in the year. Boys submitted their recipe ideas and then selected entries went through to the next stage, this involved heats in the Food room after school where the boys cooked their dishes. We saw some excellent ideas and lots of enthusiasm from the boys and got to taste some delicious dishes.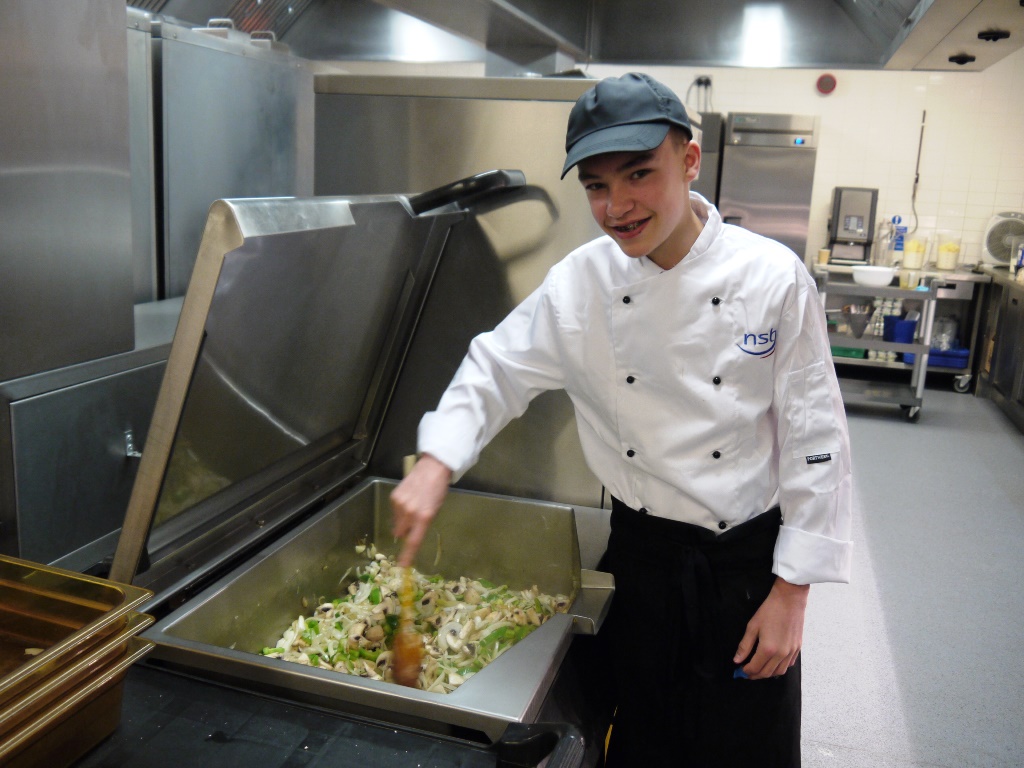 The winning boys and their dishes went through to cook for the school during June, these were:
The best main courses:
Chicken Tetrazini by Adam De Gonzalez and Lamb Tang by Ben Evans
The best side:
Cauliflower Cheese by Peter Evans
The best snack:
Naan Pizza by Seb Marks
All four boys spent time in the canteen with Mark Bell and his staff to prepare, cook and serve their recipes. The boys really excelled in this environment and enjoyed the experience.
Mark Bell writes: "I found it an absolute pleasure to work with such enthusiastic students who took time and effort in all their dishes. It was an honour to have them in the kitchen and to see them excel to the level they did."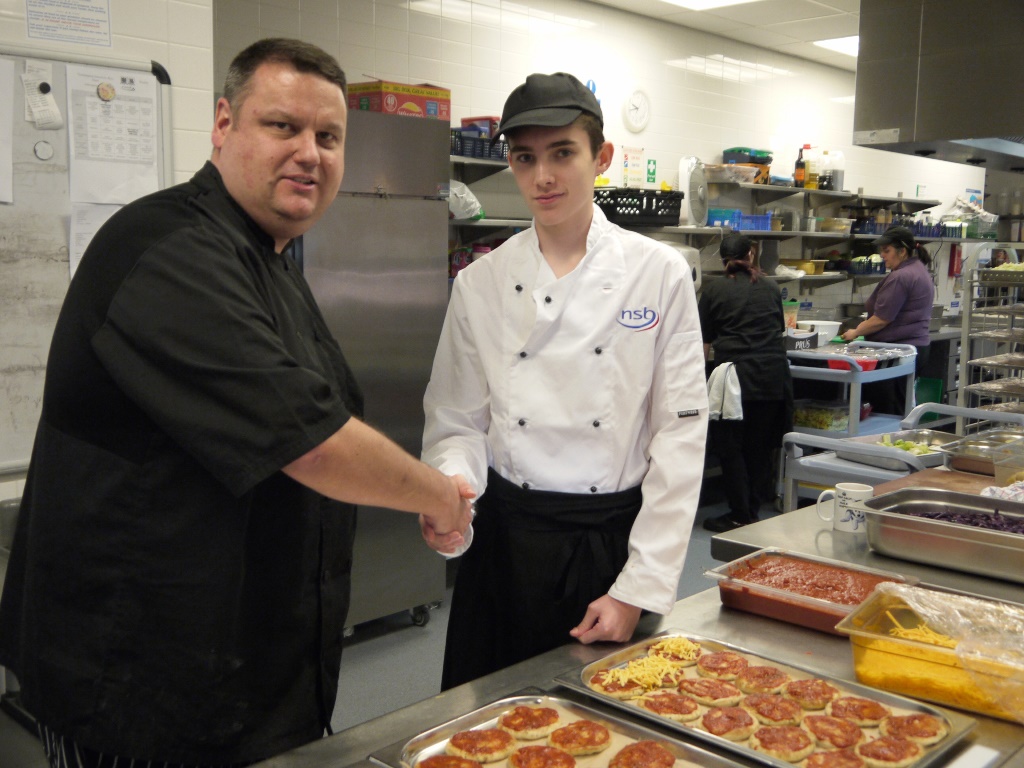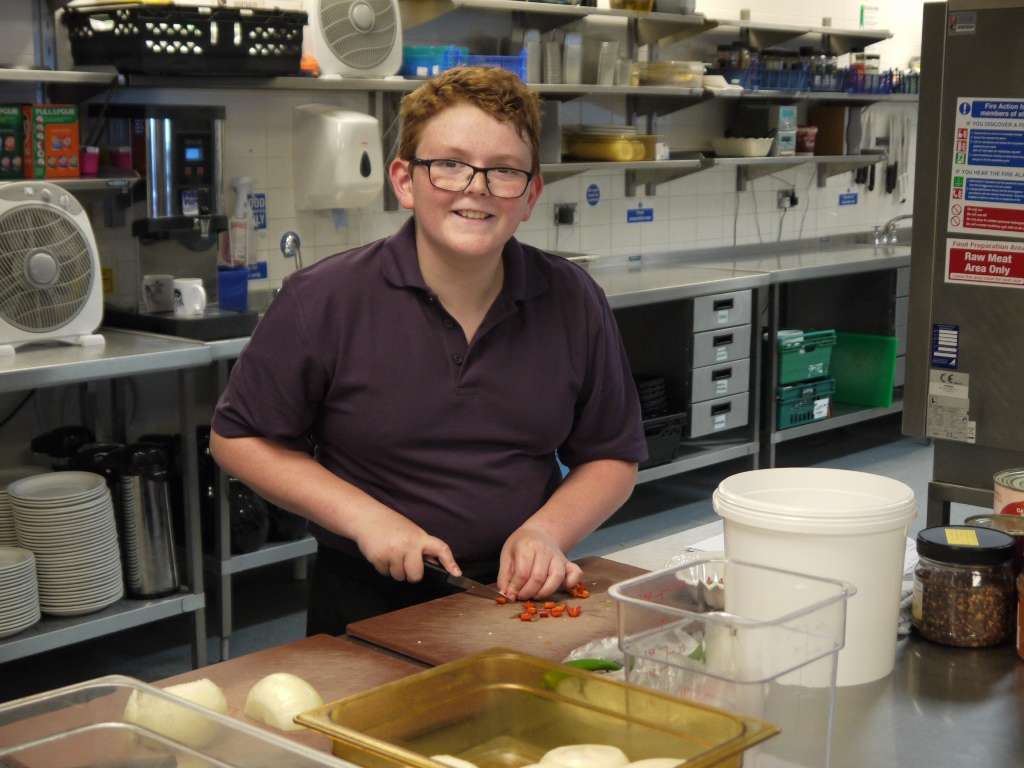 Following this we conducted a questionnaire to gain feedback from staff and students who tasted the dishes. The results were very close so watch out for any of these dishes as they will be appearing on the menu in the new academic year.

Huge congratulations to all the boys that took part and especially the four winners who got to take home their own NSB chef's jacket and the kudos of the school enjoying their dishes in the forthcoming months/years – some are already on the menu for next term!

Thank you to Mark Bell and all the catering staff that worked with the boys to make this a great experience.

Budding chefs out there watch this space for next year's competition details!

J. Roberts
Design Technology