Northampton Festival of Performing Arts 2017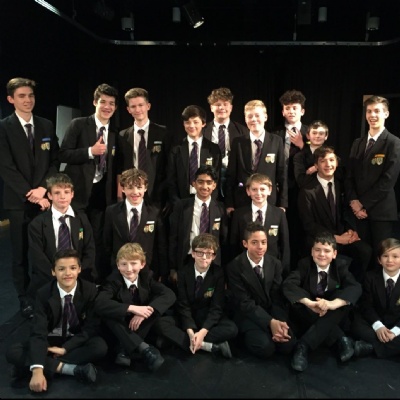 On Monday 22nd and Tuesday 23rd May I had the pleasure of taking a group of students from the NSB KS3 Drama Club to participate in the Northampton Festival of Performing Arts.
In the true spirit of NSB, the students worked hard to prepare their pieces and were ready to compete. I was so very proud of both their conduct and the quality of their performance and whilst I was secretly hoping for at least one of the categories to win, could not have anticipated the final results as follows:
YEAR 7/8 DUOLOGUE
First place - Neal Chauhan and Louis Castagna – 'Crossfire'
Neal and Louis were then invited to perform in the Winner's Celebratory Evening the following day and asked to compete again at the Winner's Festival against an exceptional group of actors and musicians. Whilst the boys didn't win the trophy this time round, the adjudicator David Saint gave them some incredible feedback that any young, budding actor would be proud of.
Third place - James Lawman and Mason Fisher - 'George's Marvellous Medicine'
YEAR 9/ 10 SOLO ACTING
First place - Lewis Simpson – 'Adult Child, Dead Child'
Second place - Jacob Benhayoun – 'Burying my Brother in the Pavement'
YEAR 9/10 DUOLOGUE
First place - Joseph Lovell and Joseph McGoff – 'Fault'
Second place - Jacob Benhayoun and Sebastian Marks – 'Blood Brothers'
OVERALL WINNER OF BOTH MONOLOGUE CATEGORIES
Lewis Simpson
BEST SENIOR ACTOR
Joseph Lovell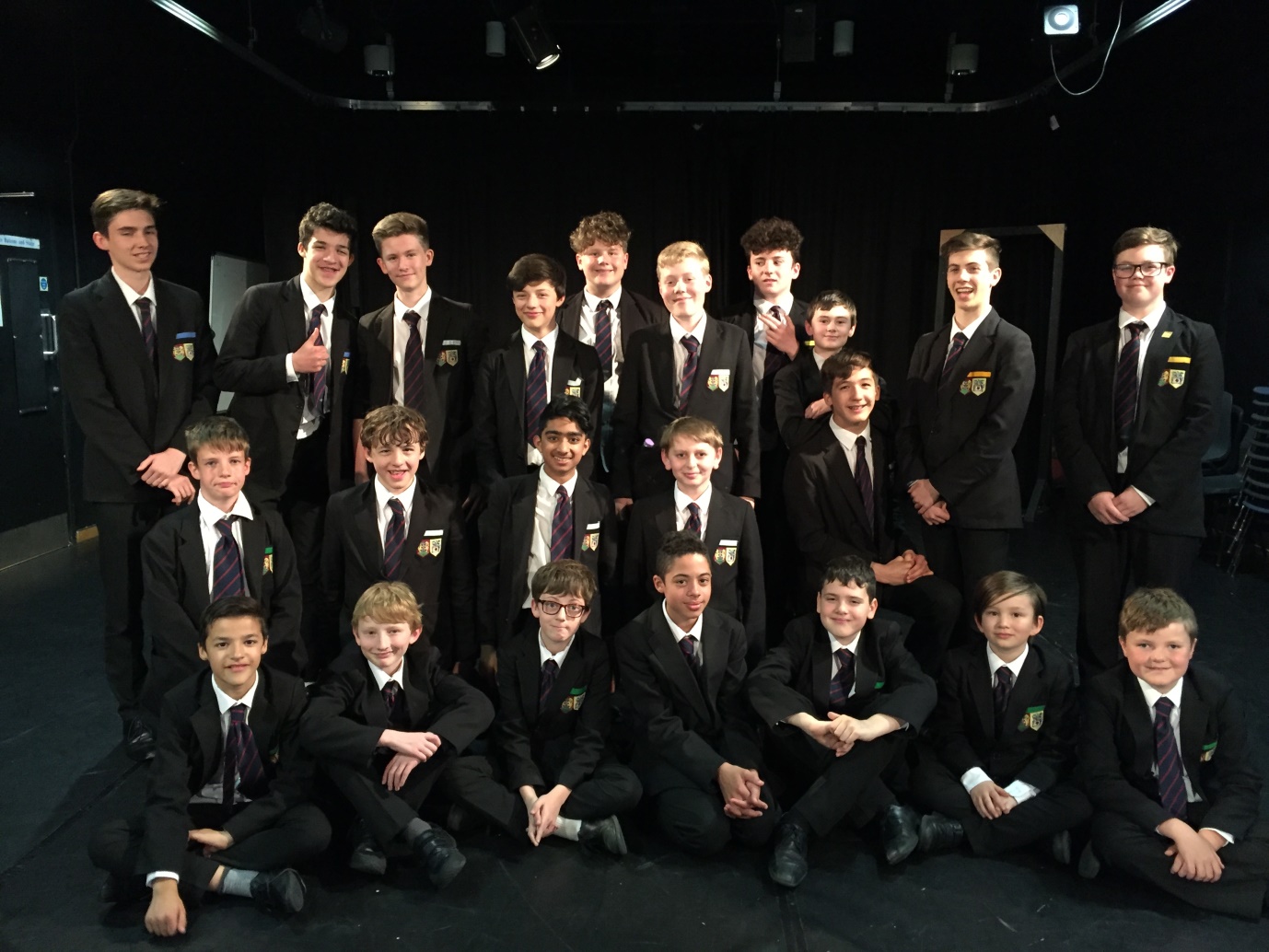 "The students are such a pleasure to teach and I would like to take this opportunity to congratulate them for their hard work, commitment and talent."
H. Hasan - Team Leader for Drama