NSB Extra-Curricular Programme and the Evolve App: Everything You Need to Know
"Who you are tomorrow, begins with what you do today".
One of the key features of the educational experience at Northampton School for Boys, is the breadth of opportunity offered to the students beyond their timetabled lessons. NSB Clubs take place before school, at break time, lunch time and after school, each day of the week. The clubs and societies provide opportunities to learn new skills, meet new friends, develop current interests and explore new ones.
There is sport, music, dance, drama, art, debating, chess, knitting, set design, even a Star Wars club. All sitting alongside a comprehensive programme of academic clubs and interventions, that aim to complement classroom learning and support student progress towards their academic potential.
The school believes firmly in the value of 'Clubs'. That is why we work hard to encourage the students to engage in the plentiful opportunities that exist. Educational research consistently highlights the positive benefits for students of engaging in extra-curricular opportunities within a school community. These benefits can include:
Improved attendance and punctuality

Improved performance in the classroom
Improved social skills

Improved mental health

Improved physical health (where clubs involve physical activity)

Improved confidence and communication skills
School clubs have been proven to help Year 7 students assimilate into the surroundings of their new Secondary schools quicker. Whilst also helping more senior students develop into well-rounded young adults, with interests and qualities attractive to universities and future employers.
With all of the aims above in mind, it is our hope that parents will encourage students to engage consistently with opportunities that exist on the extra-curricular programme.
The link below takes you to the Extra-Curricular Programme for the period September 2023 – Easter 2024. Clubs are grouped by day, with the programme also showing time, location and lead teacher. Also listed is a column which students are eligible to attend each of the clubs.
Please note, this is a live document and subject to change. At the time of writing, there are 216 clubs listed on the spreadsheet, occurring every week. This number will grow in weeks to come and students are parents are encouraged to keep referencing the link to see what new opportunities become available as the year progresses.
In addition to the weekly clubs, students will have regular opportunity to represent their House as part of the extensive programme of Inter-House competition that runs throughout the year. These will be stand alone competitions and not listed on this overview of weekly clubs.
---
What is Evolve and how do students use it?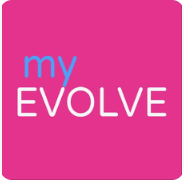 Parents are made aware, that each student who owns a smart phone is encouraged to download the Evolve app and sign up to create an account using the instructions in the link below.
Evolve is a software platform that schools use, amongst other things, to help promote and manage extra-curricular clubs. The app lists clubs that are occurring day to day and allows students to register their attendance at any particular provision by scanning a QR code displayed in the classroom or changing space, which is linked to the session register for that club.
Although the school's Behaviour Policy normally prohibits the use of mobile phones around school, exception is granted to enable students to use their phone to scan a QR code in order to register attendance at a school club.
Please note that it is compulsory for all students to sign in to all extra-curricular provisions, including clubs, interventions and societies. If students do not have a phone to sign in they must alert the member of staff supervising the club so that the teacher / coach can register them manually.
The Evolve app makes this process quick and easier for students and staff alike.