HIGH GCSE RESULTS CELEBRATED AT NSB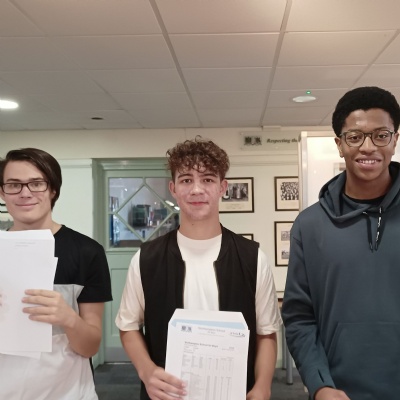 Following the sensational A Level grades at the school last week, NSB is today again celebrating a strong set of grades – this time at GCSE.
Headteacher, Richard Bernard stated, 'I am very pleased for all the students and staff that they have been rewarded with a high set of GCSE grades. The results improve further, in terms of overall attainment, on the last set of pre-pandemic GCSE grades from 2019. With academic outcomes well above national expectations, excellence in representative Sport and Music and the Arts, as well as a thriving extra-curricular and residential programme, the educational package at NSB provides a vast breadth of outstanding opportunity for our students.'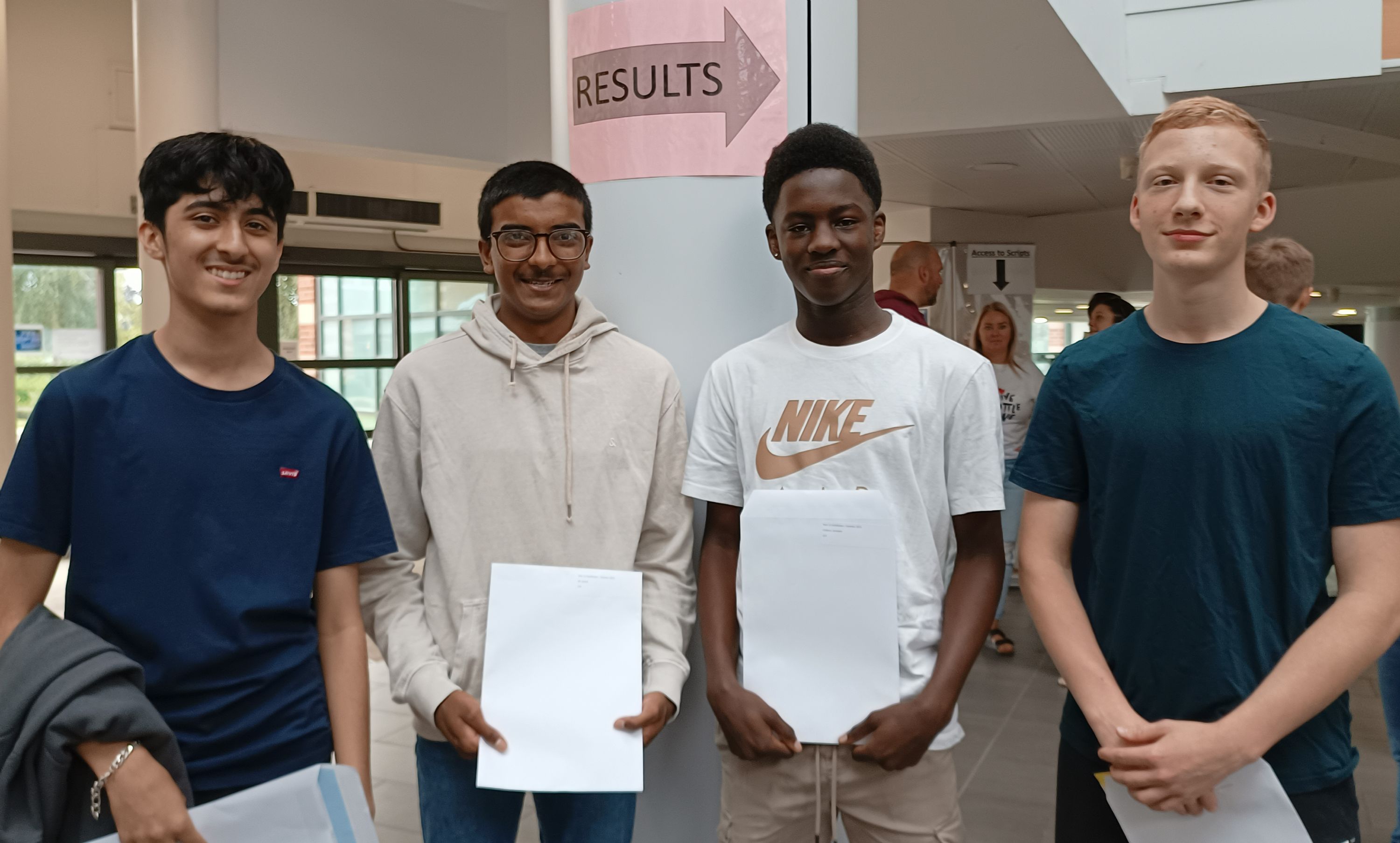 Attainment highlights included an Average Grade for all GCSE entries of just below a 6 (former high B grade), 78.3% of the cohort achieving a strong pass (Grade 5+) in both English and Maths, an average Maths Grade per entry for the whole cohort of 6.2 and well over a third of all entries graded at Grade 7/8/9/ (the former A / A* Grades).
There were many brilliant individual performances. Three boys – Kanthika Bandara, Josh Obi and Ethan Round are part of a very small cohort of students across the country who have achieved straight Grade 9 grades in all their GCSEs. Kanthika also received written congratulations from the OCR Exam Board for gaining the highest score in England for OCR GCSE History this year.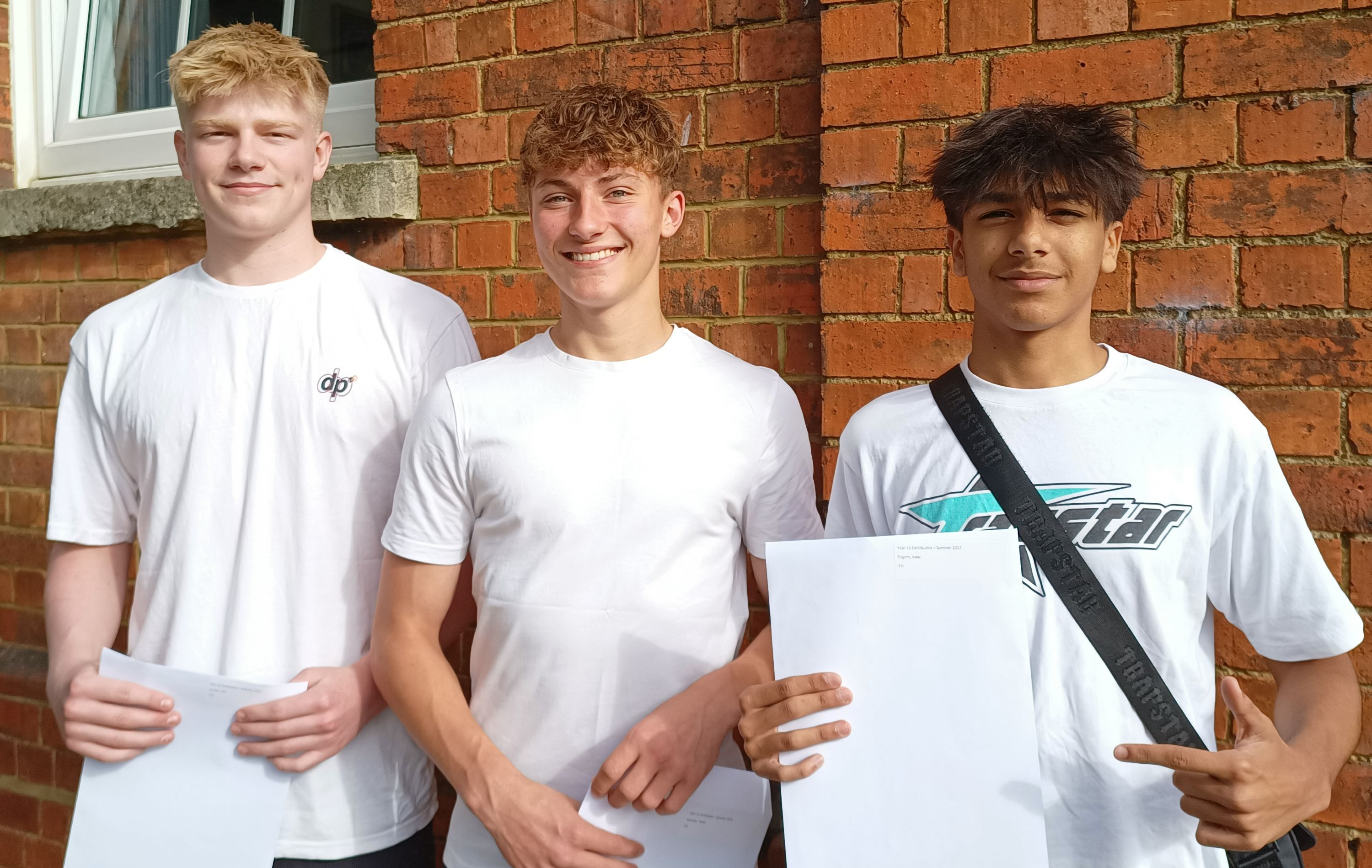 Sarah Bradley-Brophy, the Director of Sixth Form said: "I'm delighted that many of our boys seeking a place in our Sixth Form have got the grades needed to begin their A Level / BTEC courses. Their excellent levels of GCSE achievement will provide the strongest foundation for their A Level studies and will also firmly support their applications to the best universities or employment routes Post 18! ''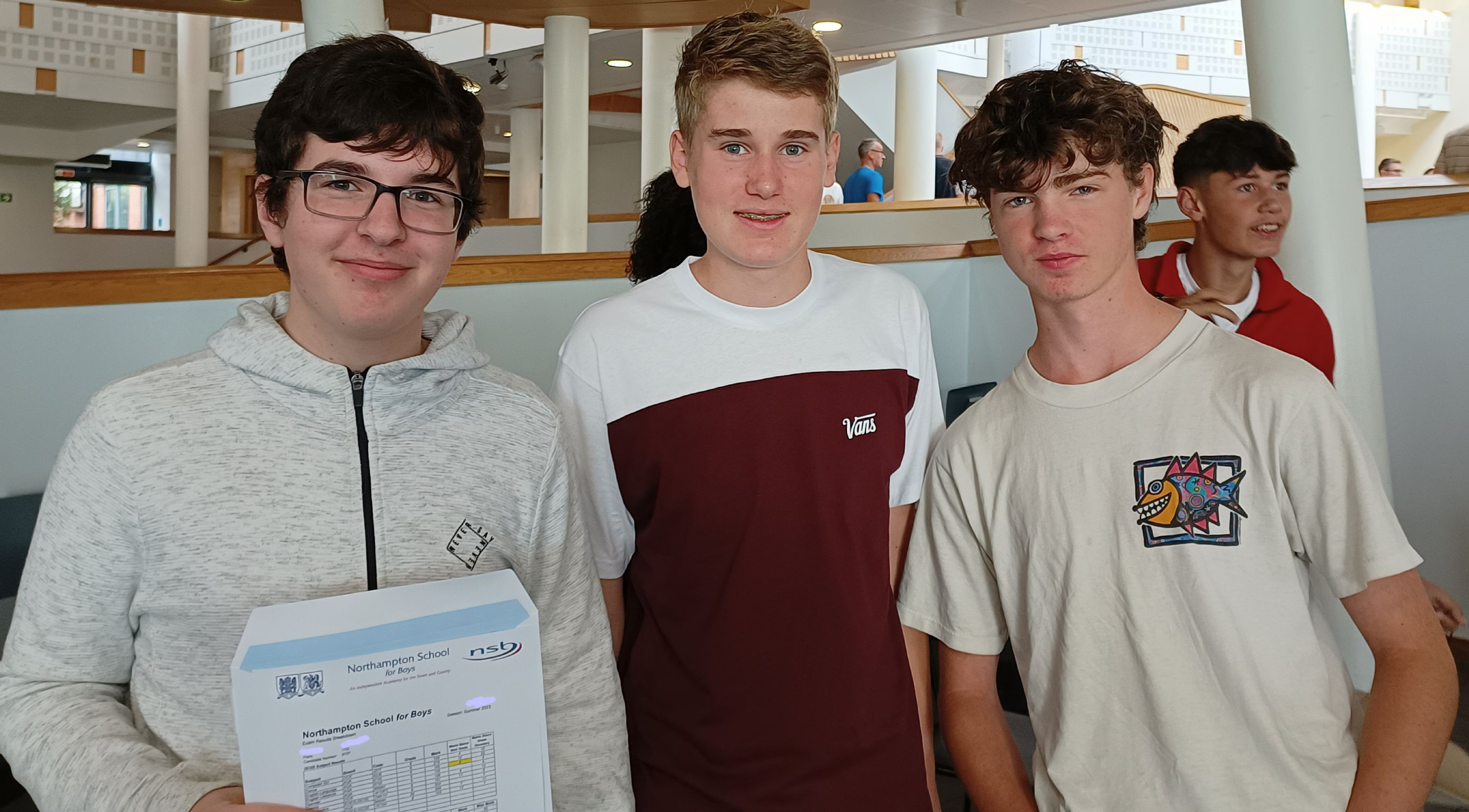 Claire Alderson, the Head of Year, was effusive in her praise of the Year 11 boys. "This year group have been a pleasure to lead, not only have they done well academically, but they have also excelled in their extra-curricular achievement. We have every confidence that this cohort will go on to great success in their future lives and careers."
Outstanding individual performances include:
Grade 9 in all subjects taken: Josh Obi (12 Grade 9s), Kanthika Bandara (11 Grade 9s), Ethan Round (11 Grade 9s)
Grade 9 in 10 subjects: Bayley Northern
Grade 9 in 9 subjects: Leon Willder
Grade 9 in 8 subjects: Jack Peterson
Grade 9 in 7 subjects: Johan Joby John