Find Your Voice 2023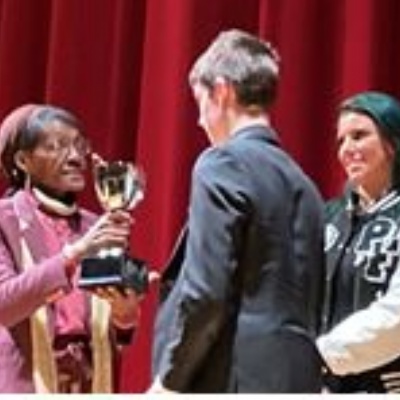 Monday 13th March saw the inaugural Year 9 "Find Your Voice" challenge for NSB. Fifteen of our finest speechwriters delivered their composition to an evening audience of friends and family to compete for the Morcea Walker cup.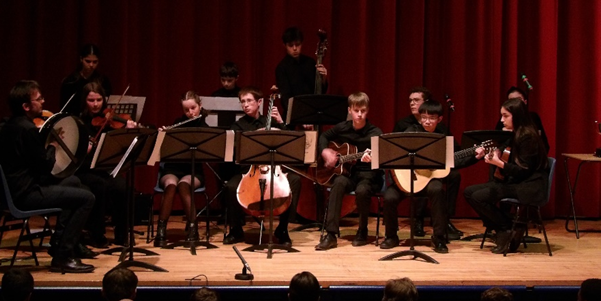 The evening was supported by the wonderful Folk Band and our compères Emily McKenzie and Abdul Benhayoun.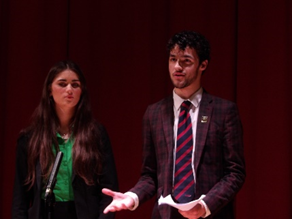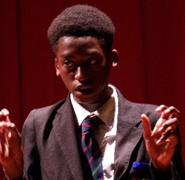 Jaydon Amoah 9R - Being Different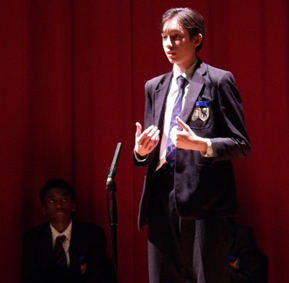 Benjamin Wordsworth 9H - Fears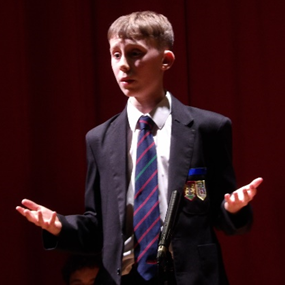 Jake Clarke 9R - The Importance of Exercise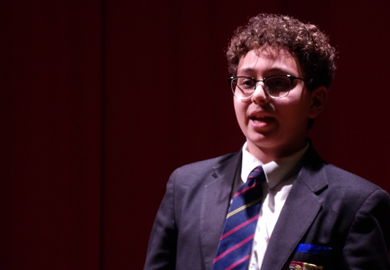 Karim Guergachi-Aboukar 9H -Water Polo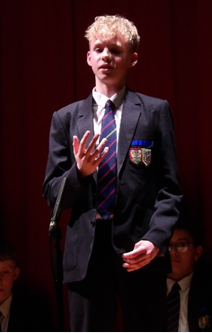 Ciaran Long 9P- The Ocean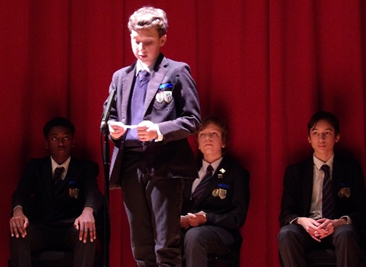 Honourable Mention
Leon Ricketts 9R- My Mum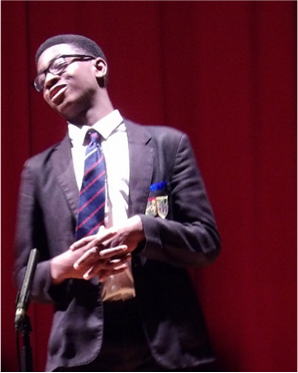 Kelvin Asiama 9Q - Racism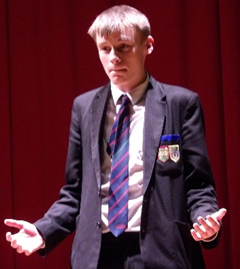 Joe Carter 9J- Chewing Gum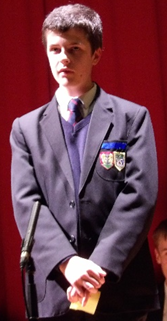 Enrico Flammia 9I -Pizza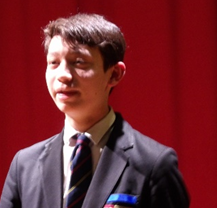 Tomi Umanoto- Rixon 9P- The Importance of Road Safety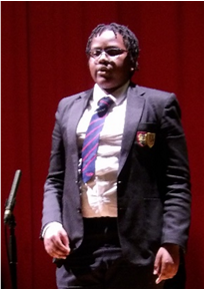 Johnta Mutanhaurwa 9K -Money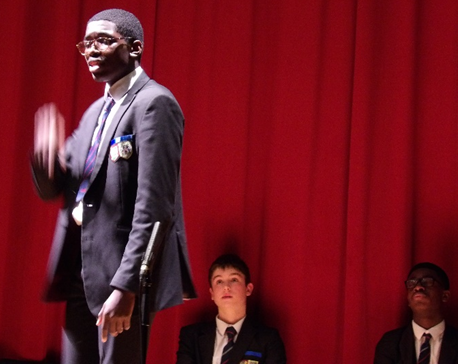 Honourable Mention
Theodore Richard 9I -Film is the greatest visual medium
Third Place
Lukas Neumeister 9K -Homework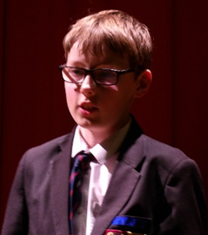 Second Place
Leo Tourzas 9I - Losing a Loved One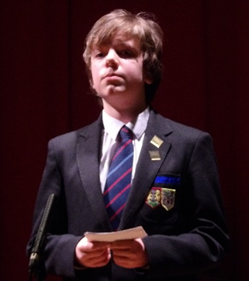 First Place
Bodie Hamilton 9k - What does it take to make a great leader?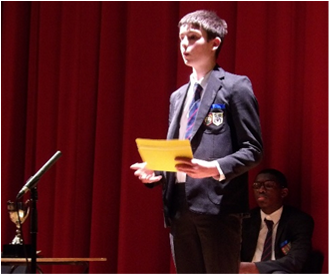 Every year 9 student has a lesson of oracy each week in which we aim to develop their speaking and listening skills in a range of activities such as group talk, public speaking, and debate. Every year 9 student planned and rehearsed a 2-minute talk on a subject of their choice – all of which were performed in class and recorded. The two strongest deliveries from each class were then invited to present their speech at the "Find Your Voice" challenge in the Cripps Theatre and compete for the "Morcea Walker Cup" – named in honour and recognition of Morcea's unceasing support for our community.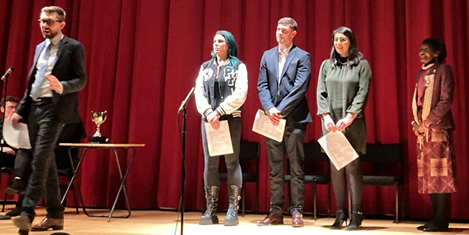 The event was judged by Neelam Maher, James Grayson, Carley Wilford and Matt Roger each of whom spoke about the value of oracy in both their personal and professional lives. The competition was of such a high standard that after a great deal of deliberation, the judges had to request two honourable mentions to be given alongside the winners.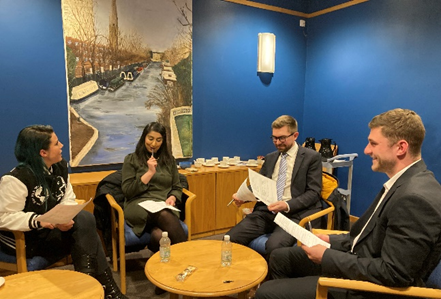 The need to develop speaking and listening skills in schools has been pushed even further forward as we begin to understand more of the aftereffects of the pandemic. To see young people with the confidence to speak in public following the social restrictions imposed through lockdown is truly remarkable and the students were a true credit to the spirit and excellence of NSB. Every single competitor should be immensely proud of their achievement – their ability to speak with purpose and passion and inspire those who listened was a privilege to hear.
Monday saw the start of a long and lasting tradition and we look forward with great anticipation to the future of the "Find Your Voice" competition at NSB.