Festival of Indoor Rowing 2022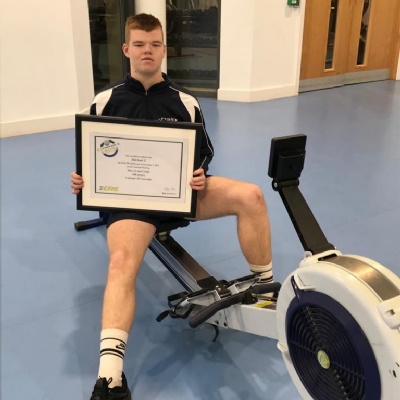 Due to the cancellation of the British Rowing Indoor Championships, British Rowing organised a "Festival of Indoor Rowing" in its place, where a series of events and an online league took place between the 5th – 10th December. This allowed indoor rowers to compete to beat personal best performances in a range of events. As boys had been training for the cancelled event, entries were made to compete in the Festival in the 1 minute sprint, 500m and timed races for their respective age groups.
Of the fourteen boys who participated, some took part in a single event, others doubled up and four boys raced in three different races, competing for gold, silver and bronze medals. Results were impressive with twelve 1st, six 2nd and three 3rd places, with others just finishing off the podium.
The highlight of the week was Michael Graham competing in the 500m. Earlier in the season he had broken the British Record in the 12 and under age category, but this time he went one better and set a new World Record with a time of 1:29.5s. This improved the WR by 0.6s, previously set in 2017 by an indoor rower from the USA. This formed part of a triple success for Michael.
Other notable performances came from Ben Evans securing three gold medals, while George Tonga'uiha and Max Roper both achieved two golds.
Overall, the boys should be proud of their achievements and have earned a well deserved break until after the holidays. Next term, the focus is on the National Junior Indoor Rowing Championships with a block of eight weeks training leading up to the championships.
It is not too late for boys to push for a place in the team but places are limited and regular attendance to training is essential.
Individual events range from Year 7 to Sixth Form and Junior (Yr7-9) and Senior (Yr10-13) team relays.
Results:
Age Group

Event

Name

Position/Performance

Sixth Form

2000m

500m

1 minute

Ben Evans

1st 6:51.2s

1st 1:21.7s

1st= 383m

1 minute

Sonny Tonga'uiha

2nd 356m

Year 11

500m

1 minute

Will Hunter

3rd 1:33.1s

2nd 333m

Year 10

500m

1 minute

George Tonga'uiha

1st 1:27.7s

1st 362m

500m

1 minute

Mario Vasconcellos-Blanch

4th 1:37.3s

2nd 328m

1 minute

Reece Gratsa-Smith

4th 299m

Year 9

500m

1 minute

Harry Benson

1st 1:45.2s

2nd 312m

1 minute

Oliver Vasconcellos-Blanch

3rd 310m

Year 8

3 minutes

1 minute

500m

Michael Graham

1st 888m

1st 345m

1st 1:29.5s

1 minute

Fin Underwood

4th 285m

Year 7

2 minutes

1 minute

Max Roper

1st 531m

1st 284m

2 minutes

500m

1 minute

Fraser McKenzie

12th 481m

1st 2:06.0s

2nd 247m

2 minutes

500m

1 minute

Will Brightman

47th 451m

2nd 2:10.2s

3rd 242m

1 minute

Aaryan Sidhu

4th 232m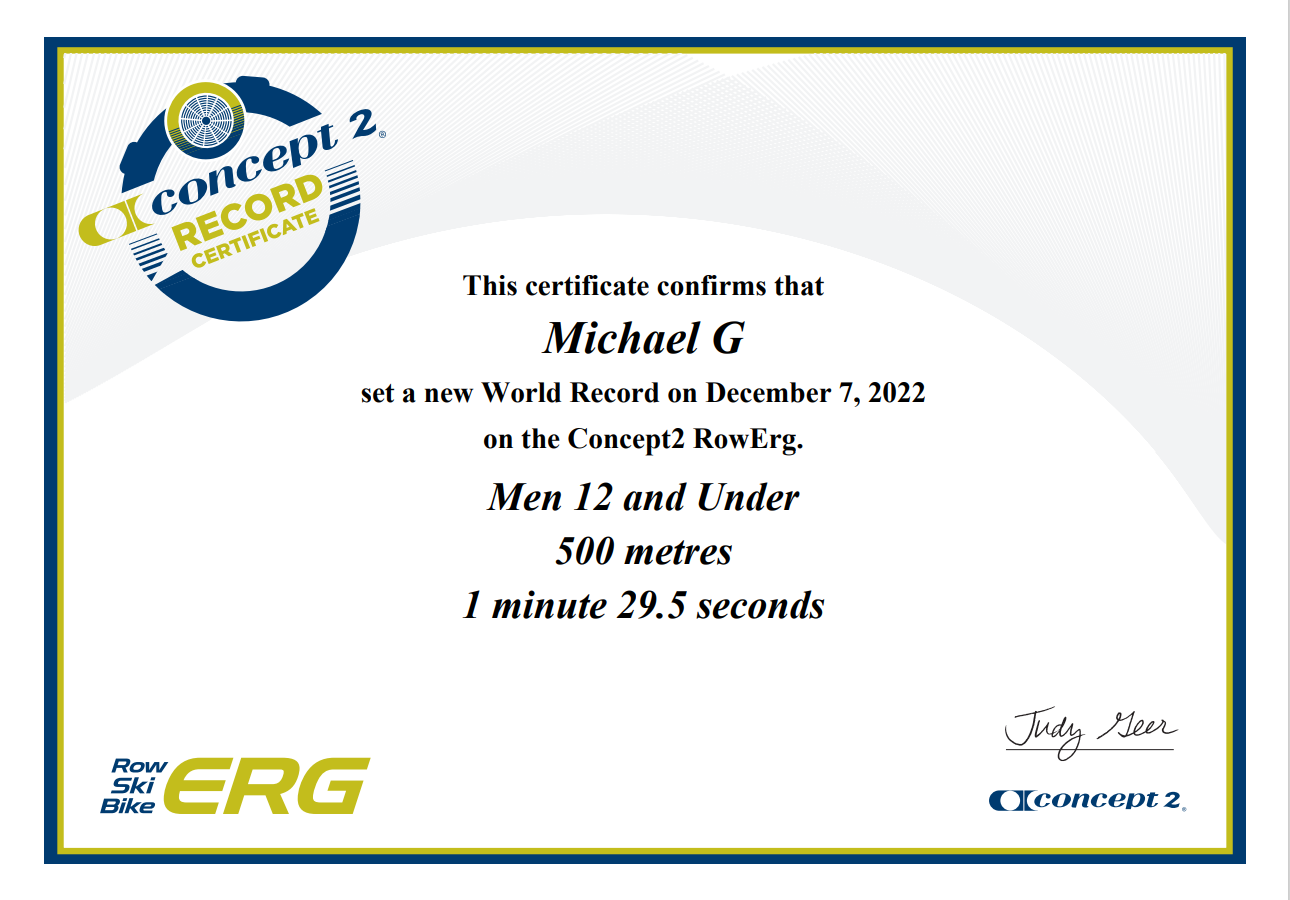 Mr White