Debate date and Cake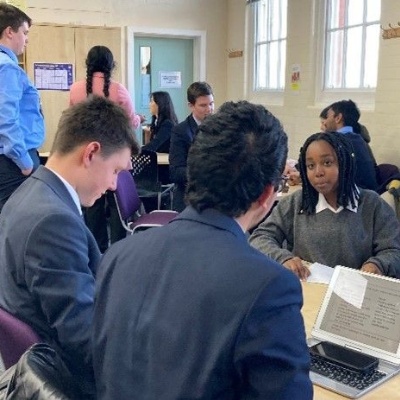 With a mere 7 more get ups until the Christmas break (which, incidentally, feels like 7 squillion at this time of the year), we were all feeling a bit jaded on a very brisk Wednesday morning. Data deadlines met, flu viruses rife and everyone just keeping their heads above water, it seemed like utter insanity to invite other schools in for a visit during the penultimate week of term to take part in a bout of debate. However, the invites had been sent and, despite 3 schools dropping out due to staffing issues, the cakes were purchased and Mrs. Hennah, Miss Aiken, Mrs. Greenaway and our students were primed to greet our guests. How funny it is to start an afternoon feeling so weary but to leave 3 hours later feeling invigorated and thoroughly grateful for the profession that is teaching, and so very proud of the students at both schools.
Members of NSB's Year 12 Debate Society welcomed students from Bosworth College to take part in our inaugural 'Debate date, and cake'. Students were placed in teams of two- one student from NSB and one from Bosworth. Cake was consumed and strategies discussed. In these pairings, NSB and Bosworth students worked together to compete against another NSB/ Bosworth duo. Students had just 5 minutes to debate one side of a contentious topic before rating their opposition's argument 1-5. When scores were amassed, teams moved on to their next competitors. Again, they had 5 minutes to debate and rate their next challengers. We debated for a solid 60 minutes before students totted up the final scores they had been awarded by their peers.
Three teams were sitting on a score of 31. (30.5 scores were not rounded up- sorry, Soo!) The tie-breaker question was correctly answered by Satya, making Satya and Amber from Bosworth the victors.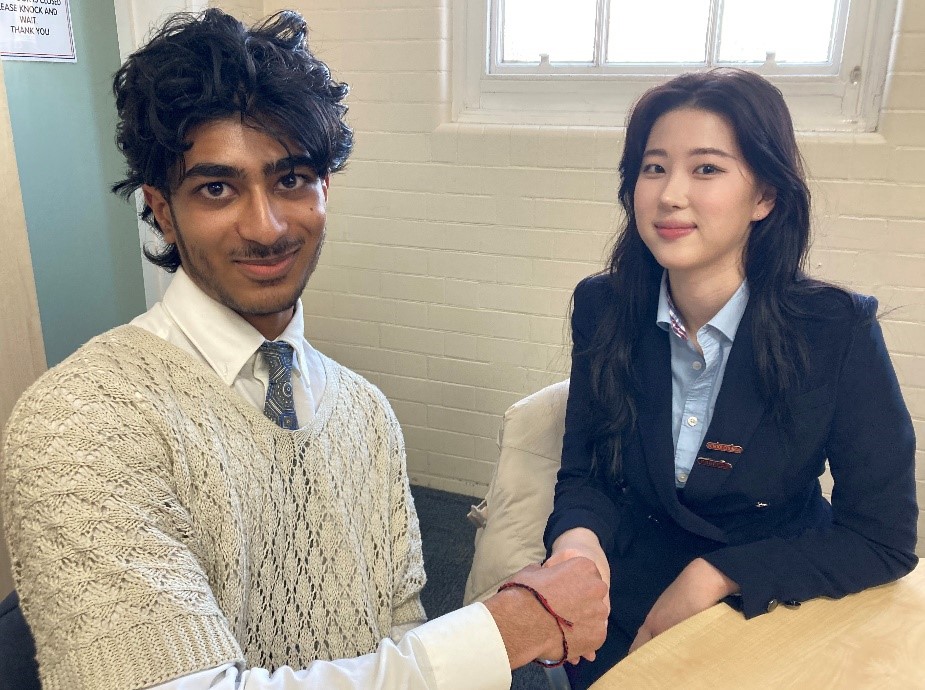 With the competition over, the surplus of cakes was consumed, and everyone helped to return the teaching room back to its original state. Photographs were taken and staff and students chattered away. It was a genuinely social event. With students from Ukraine and Indonesia boarding at Bosworth, the conversations were intense and detailed. Students from both schools provided fascination for each other and it was humbling to listen. Half of the Bosworth group left to be driven back to Bosworth and NSB students took the rest of us on a tour of the school. It was remarkable that students did not want to leave and hotfoot it to the warmth of home. It was also genuinely sweet to hear our students talking with pride about their school, sharing its features and their experiences of it with their guests.
Special thanks to Mr. Marshall, Mrs. Rutherford, Mr. Taplin, Mrs. Wilkins, Mrs. Condron and Mrs. McInerney for helping us source enough chairs and tables for the event.
Whilst Mrs. Hennah and I have encouraged students to step outside their comfort zone and take part in these events, the success lies within the fact that the students themselves made the event work. If it wasn't for their open, positive and friendly demeanour, the other students would not have felt quite so at ease. Everyone, teachers included, had such an enjoyable experience. I am genuinely in awe of these students, and I look forward to the next event.
With only a few more get ups to go, our new burst of energy will keep us going until the end.
Keep cosy!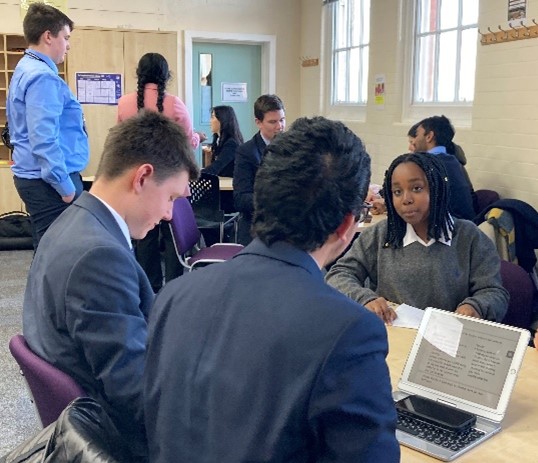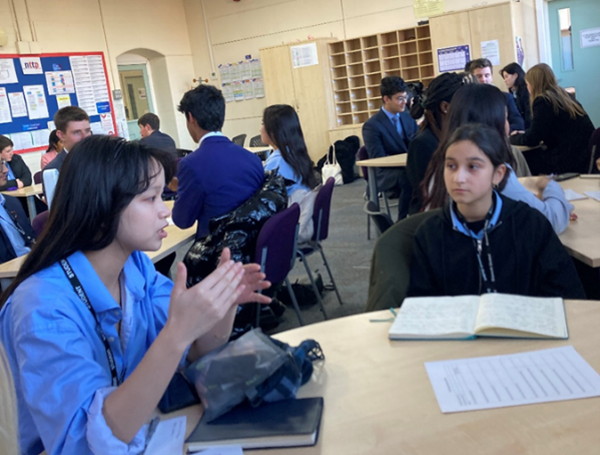 Ms. Morrison and Mrs. Hennah