Gold Duke of Edinburgh Expedition - July 2022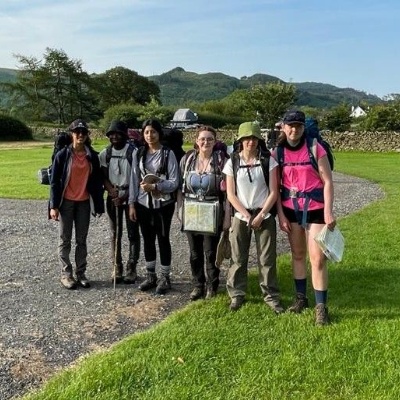 Twenty-five Year 13 students completed their Gold Duke of Edinburgh expedition last week. It was a massive challenge not helped by the weather. Fortunately, the weather in the Lake District was a little cooler than Northampton temperatures but still in the 20's. Students walked from Coniston to Eskdale via Langdale and Wasdale, climbing heights of up to 750m. However, the beautiful clear skies did allow for the students to enjoy the views which were truly stunning.
Ed Baker was also part of the expedition group. This young man won 'Sportsman of the Year' but unfortunately wasn't able to attend the Awards evening due to being on expedition - but we did not allow him to miss the occasion as we held our own celebration in the morning improvising with a gas canister as the trophy.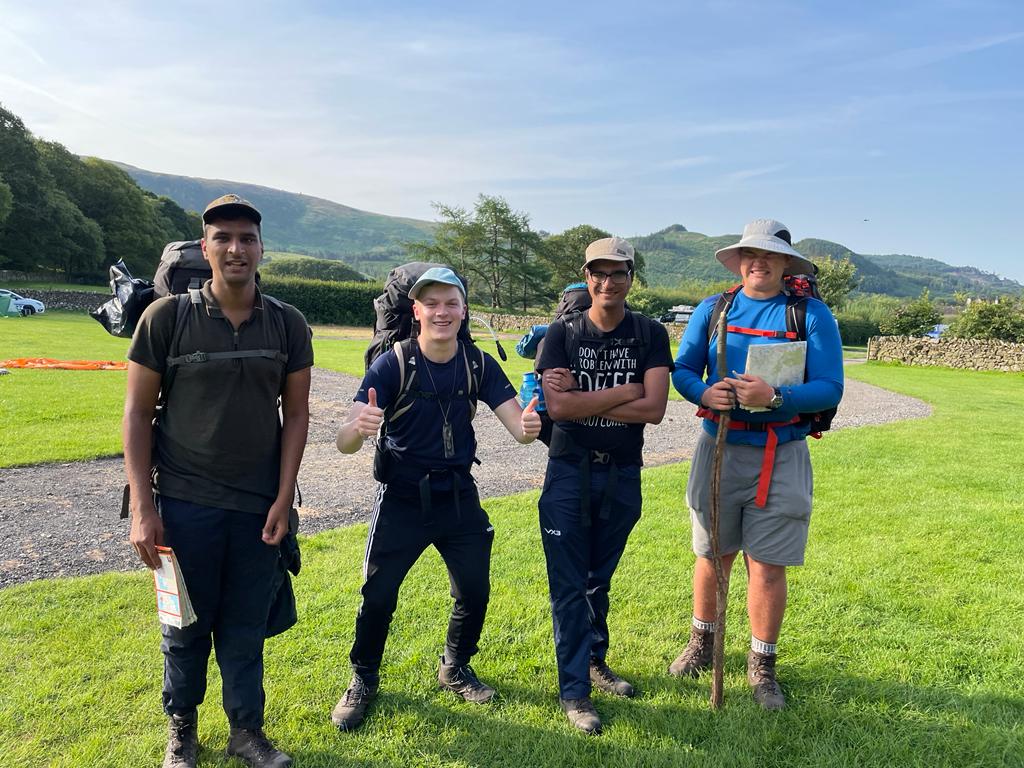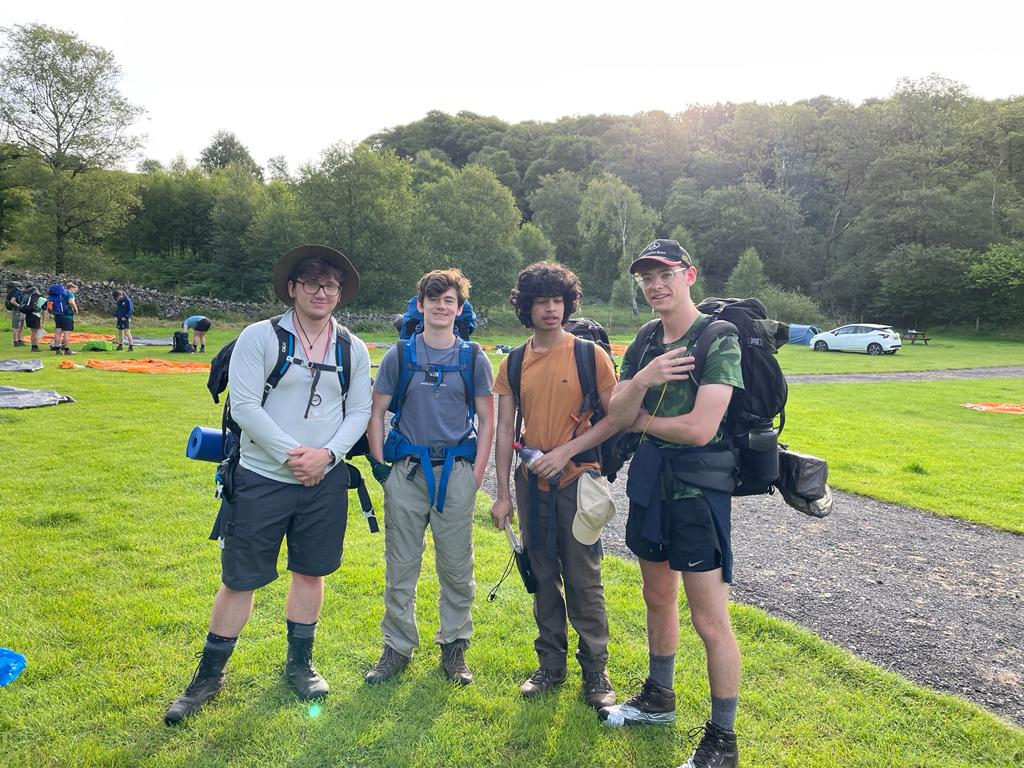 The students did NSB and themselves proud, even agreeing to get up at 6.00am each morning so to get much of the walk completed before the temperatures rose.
But this isn't the last journey these students will be making; most have completed the five sections, so once verified students will be off to the Palace to collect their Gold Duke of Edinburgh certificates - exciting times!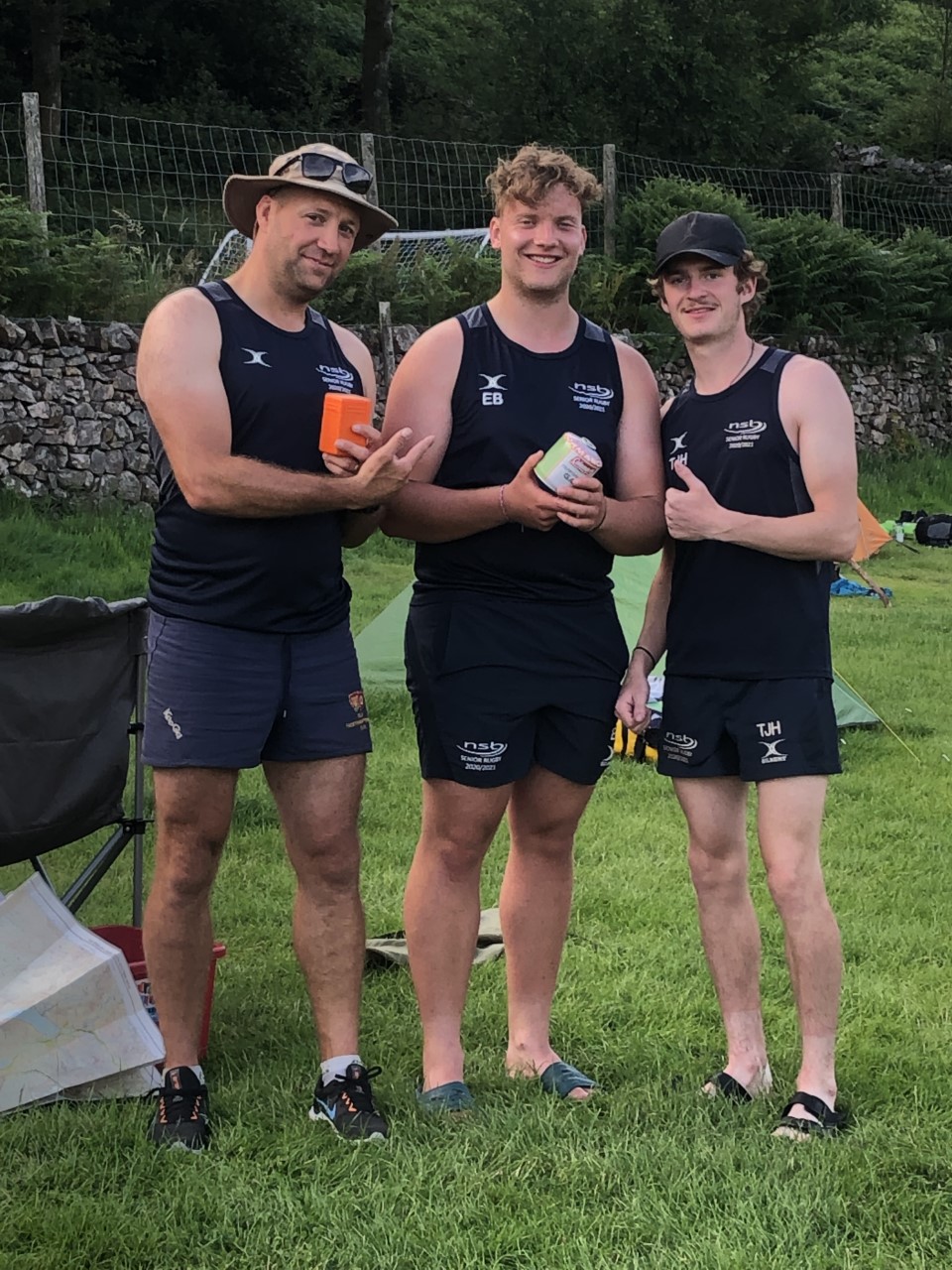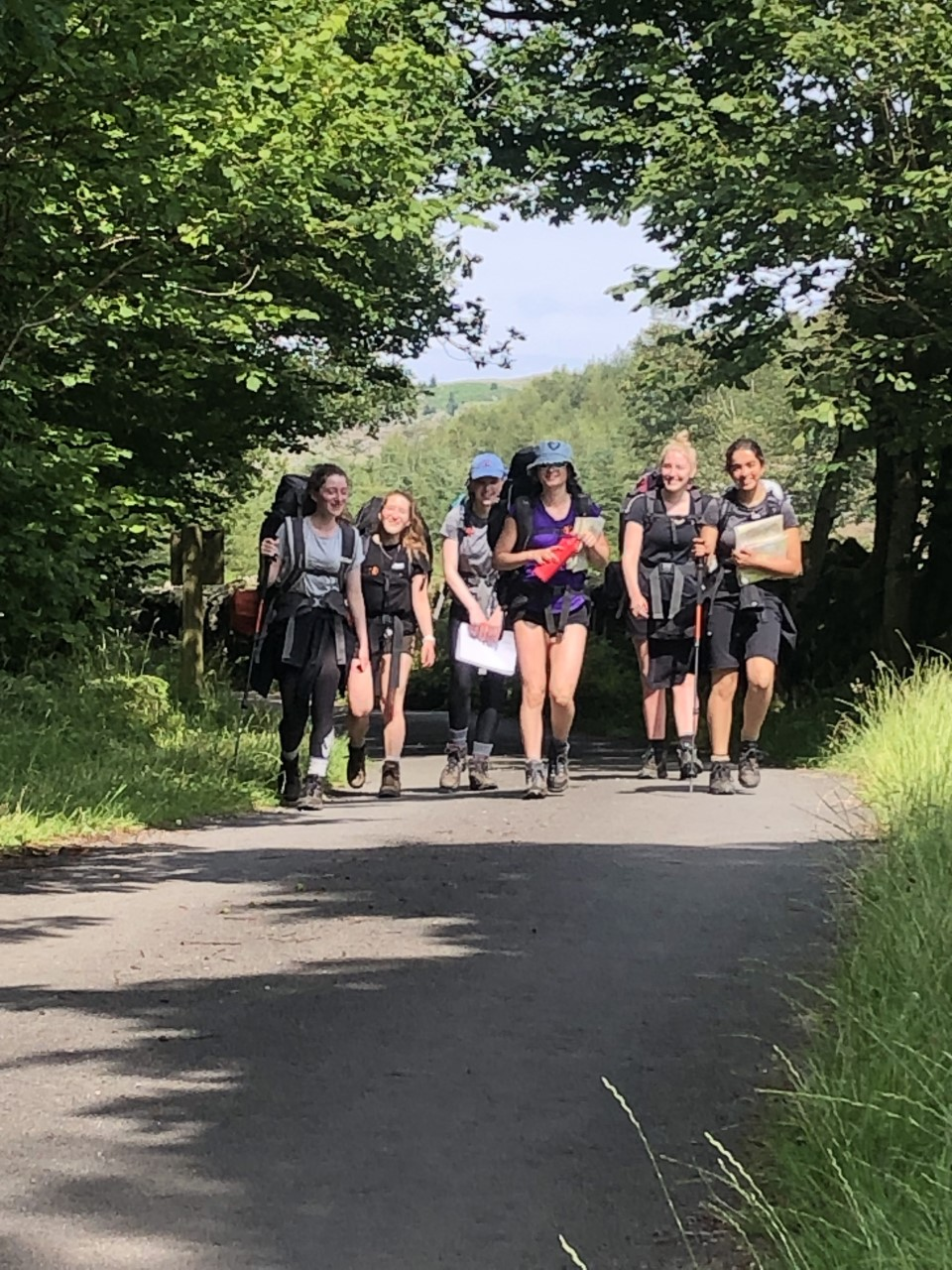 I would like to thank the Duke of Edinburgh team for their continued support: Mr Beaumont, Mr Riches & Mrs Rutherford.
Mrs T. O`Neill
Curriculum Team Leader - Geography