A Level Design Mentoring 2022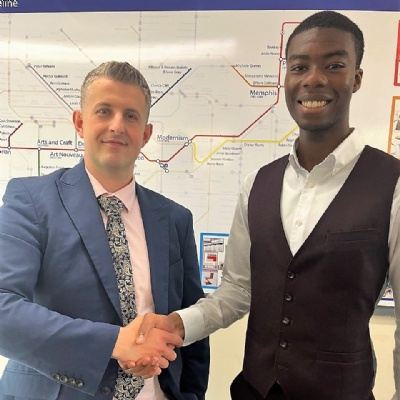 We welcomed back former student Dan Lusack to NSB for two days this week to work with our A Level Product Designers. Dan is an Interior and Spatial Planning design graduate who now focuses on using design to improve physical and emotional wellbeing and environmental health.
Mr Osborne, Dan's former A Level teacher said: "It is fantastic that Dan has committed some of his time to work with our students. His passion for design whilst completing his A Levels has developed into a goal to use design to create solutions to global problems. Amazing. Dan was excellent with our students, mentoring them to work smart and be creative and ambitious through their designing."
Mr Samples, Dan's former GCSE DT teacher and Curriculum Team leader for DT said:
"I remember Dan's major project; it was clear then that he would challenge national and global issues to affect change through inspirational design. It was great to catch up with Dan and hear about his design internships, his work at Northampton General Hospital and the extensive volunteering with a local environmental organisation."
One student involved in the project said: "It was great to hear of the success of a former student. His suggestions about how to make progress on my project was really useful. I'll look forward to showing him my ideas."
Dan will return after the summer break to critique their design ideas before they develop them into viable designs.
Mr R. Murphy
Design Team