SOAR British Street Dance Championships 2017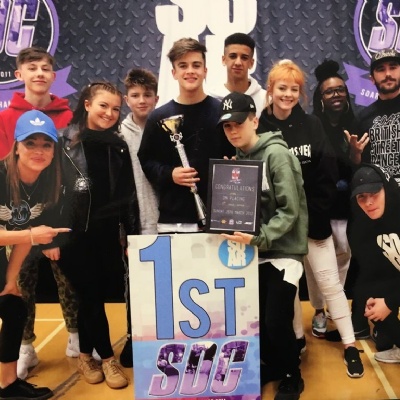 The weekend took place in Manchester and was a training event for dancers on the Saturday 25th March and a competition on Sunday 26th March 2017. The Saturday workshops offered the opportunity for all competitors to learn from top industry professionals in a series of workshops with the likes of Kenrick Sandy (Boy Blue Entertainment) and Mecnun Giasar to name a few.
On the Sunday, the competition opened with the TEAM events. NSB competed in the 16&Under Intermediate category, placing first and winning the title. Not only is this result testament to their strong performance technique, it is also fabulous to note that the team took all responsibility for their choreography. So this result was also fantastic evidence of their level of creativity and skill as a team. Please note that this competition was not a Secondary School event. NSB were competing against dance schools from across Great Britain and Ireland. We were the only 'school' team there.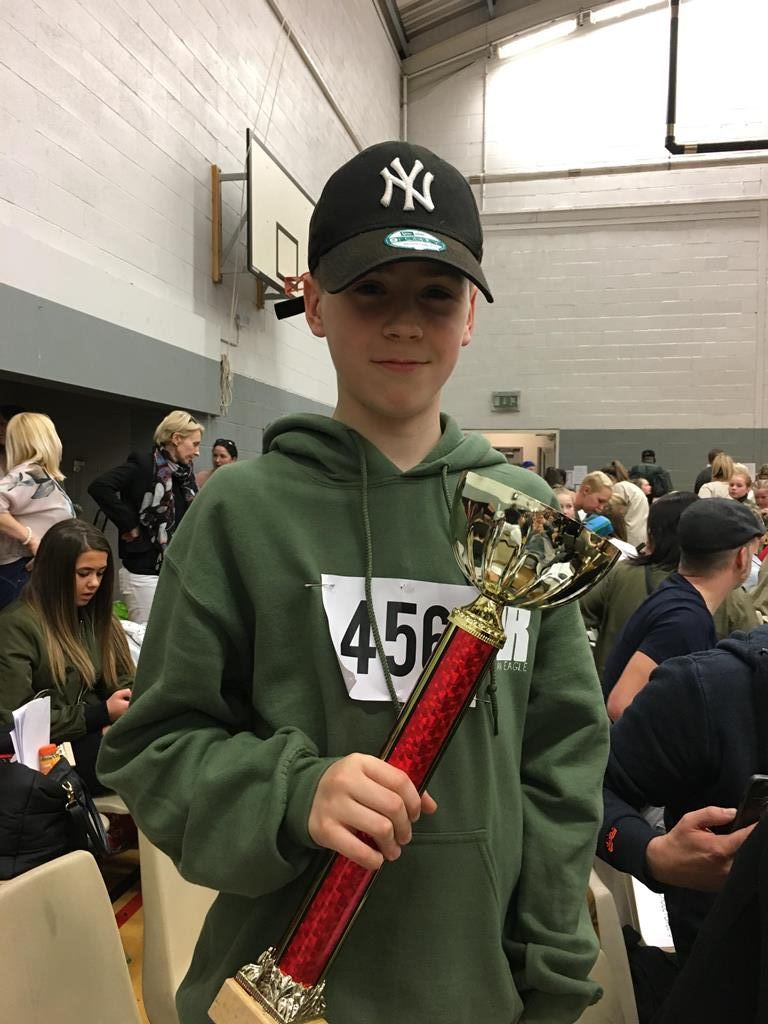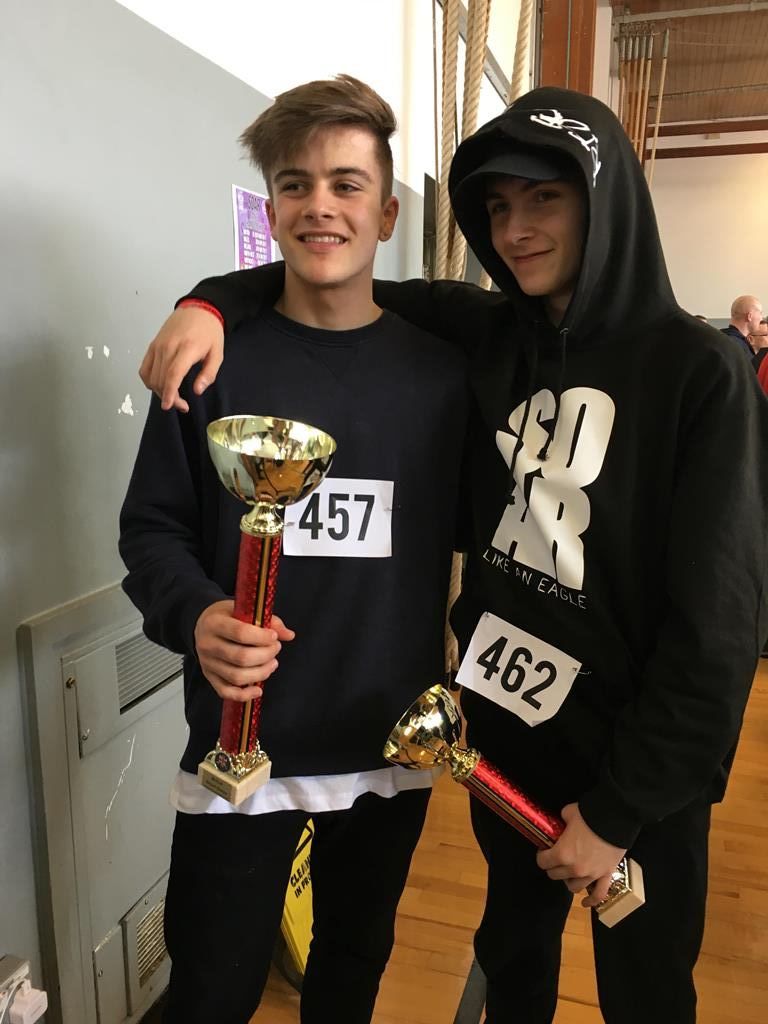 The afternoon kicked off with the solo competitions. To place the success of our NSB students in to perspective, the solo competitions mostly always begin with over 60 dancers. The judges sit through numerous first rounds to begin narrowing the competition down to quarter-finals, and this then narrows down to the semi-finals. It is important to note this, as the competition is fierce, and to make it to the semi-finals is a feat within itself. Jacob Reid (14&Under Newcomer), Henri Berry (14& Under Intermediate) and Kit Ibbot (17+Advanced) all made it to this stage and deserve to be congratulated! It is also worth noting that the solo competition is a 'freestyle' event; the music is not heard until the first round kicks off and the dancers have to improvise.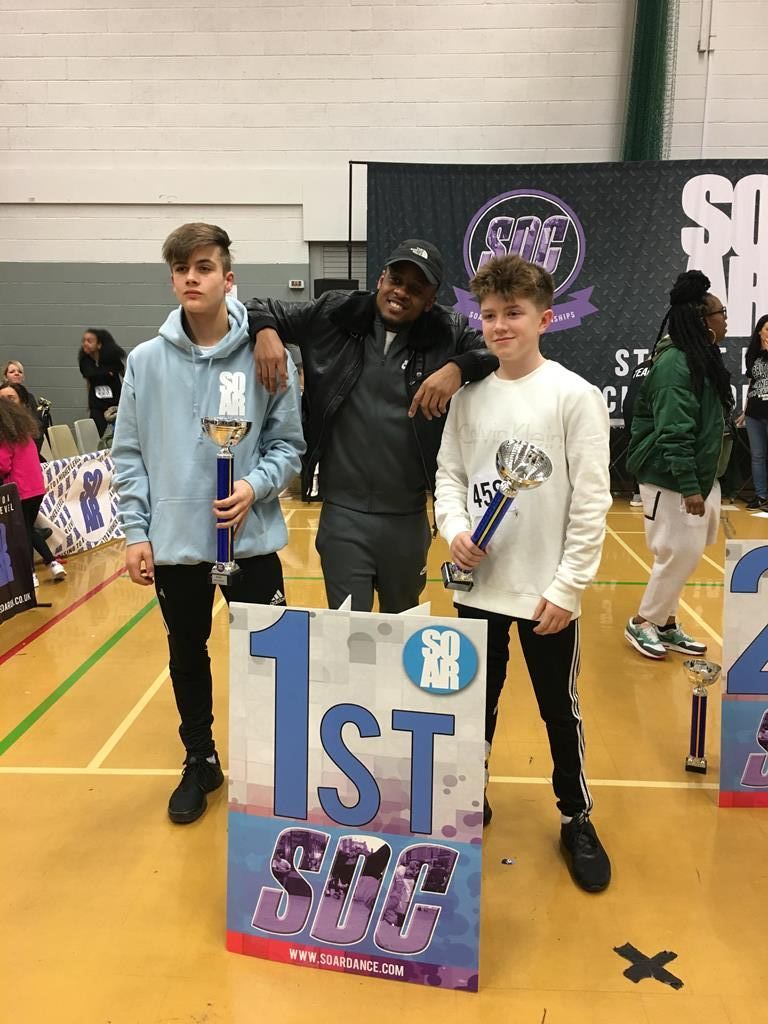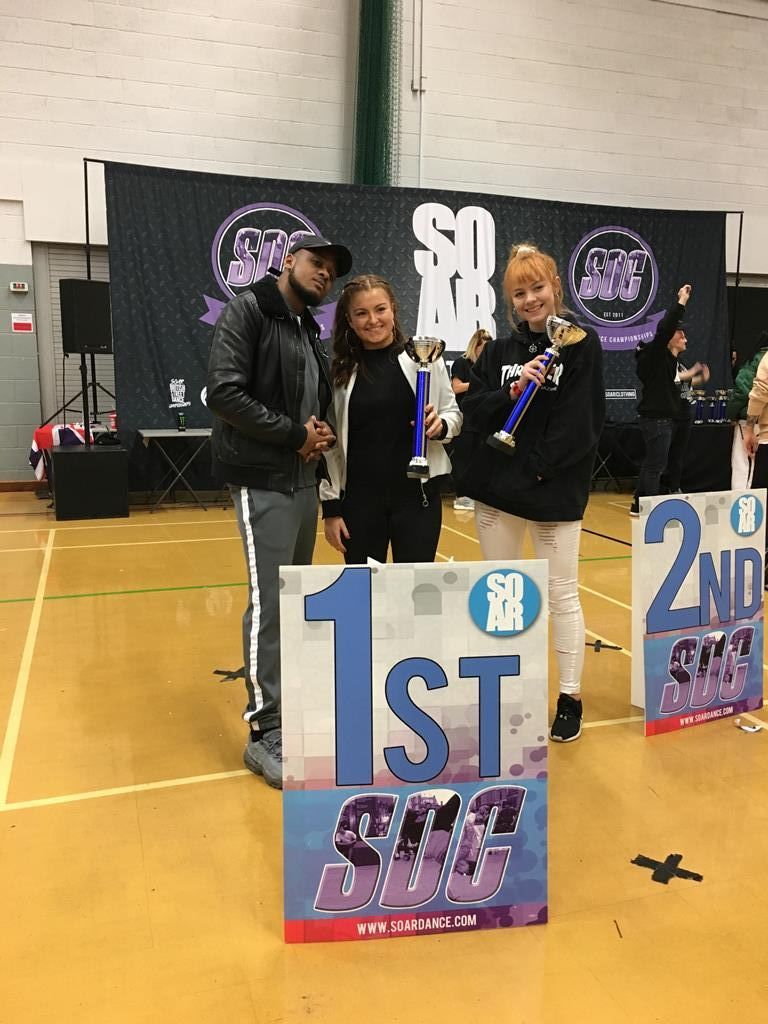 Euan Simpson and Charlie Goddard both made the final in 16&Under Intermediate solo (Finals are made up of no more than 7 dancers) and both danced immensely well!! Their passion and energy shone through leaving them fighting for the top spot. Charlie won the title with Euan placing 2nd. Placed in perspective, this gives an indication of how brilliantly both boys did!

Angus Simpson made the Final in 14&Under Intermediate and stole the winning title with his second ever solo performance in his dancing career. As the youngest member of our NSB team he did us all proud!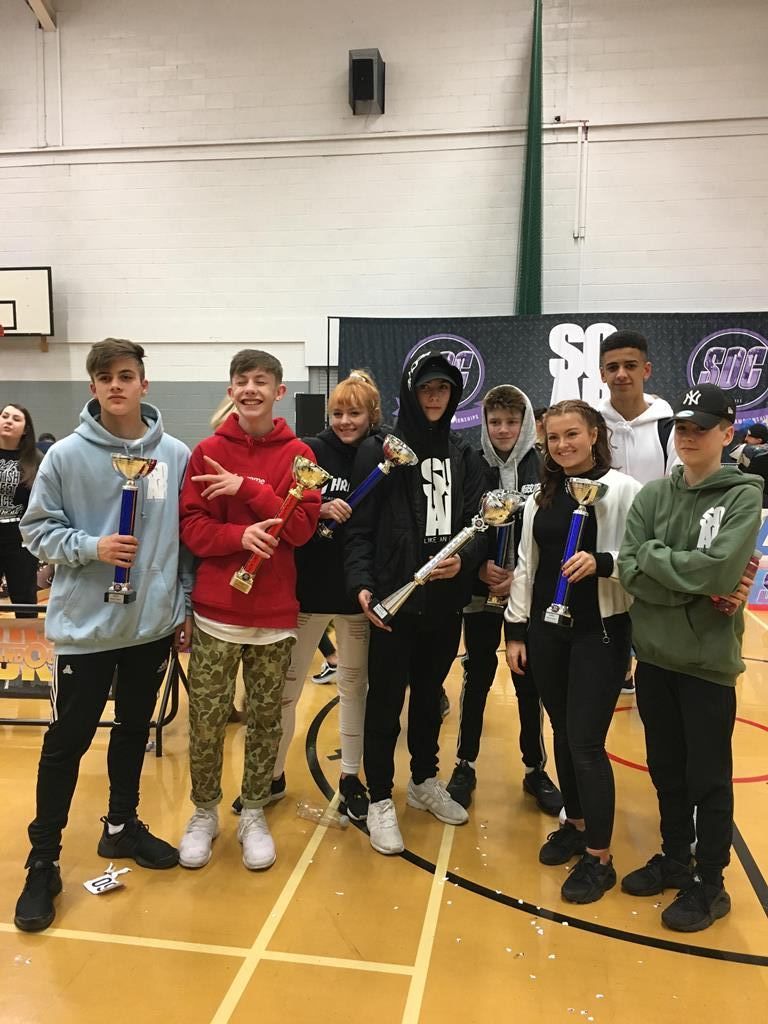 The next stage was duo competitions and NSB entered two duos. The process is the same as with the solo competition, with the judges narrowing down the competitors to a small final. Charlie Goddard and Henri Berry won the 16&Under Intermediate title and Maia Stones and Elise Clinton won the 17+ Advanced title. Both duos were alive, engaging and imaginative with student choreography.

NSB achieved great success this weekend, and I am so proud of the dancers. It is also worth noting that two other teams from Northampton were at the competition. Streets Ahead team 'Origin' won their title in 17+ Intermediate. Cartel (Britain's Got Talent finalists) is an adult team from Northampton and they won the 17+ Advanced title, winning £500 and qualifying for the prestigious 'World of Dance' competition. It was fabulous to see this win as Cartel has two ex-NSB pupils in it (Steven Thompson and Josh Rose). Josh Rose also won his 17+ Advanced solo category competition and it was (as an ex Optical dancer) great to see how far he has come as a dancer over the years.

The NSB Team consisted of:
Angus Simpson (Year 8), Henri Berry and Jacob Reid (Year 9), Charlie Goddard (Year 10), Euan Simpson (Year 11), Kit Ibbot, Maia Stones and Elise Clinton (Year 12). Please congratulate them if you see them! They were an absolute credit to NSB both on and off the dance floor.

It goes without saying that events such as this take an awful lot of time and organisation. We had to raise all the money needed for competition entry, workshops and accommodation. So I would like to say thank you to all the parents who provided cakes and raffle prizes for all the fundraising activities leading up to the event. I would also like to say a massive thank you to Tracy Dyer for organising such fabulous accommodation for the team and for sorting all of our tickets.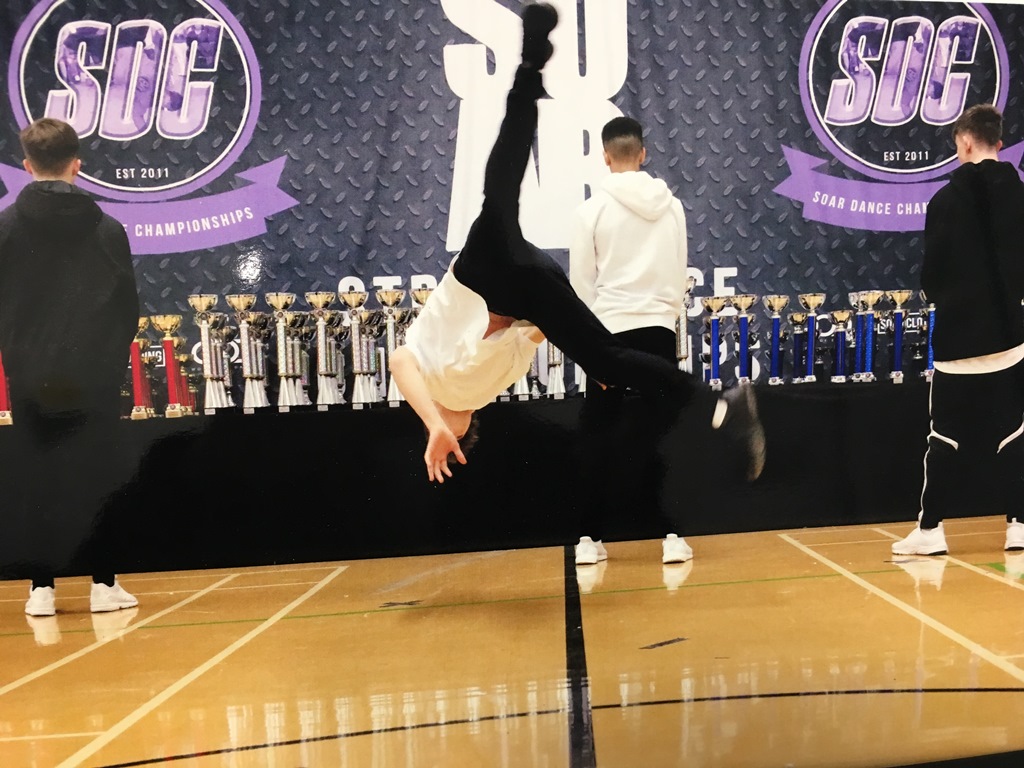 Special thanks has to go to two wonderful parents who always support dance at NSB; Donna Ibbot and Anna Goddard. Both ladies were staff on the trip and without them, I would be lost. The work they do is above and beyond and they made the weekend a trip that the students will always remember. Also, a big thank you to Rachel, Robert and Lewis Simpson for travelling up to Manchester to support the team. It was a great event and a true success. The support makes it all the more fabulous!

A. Clinton
Learning Leader for Dance