NSB One of rugby's Great Schools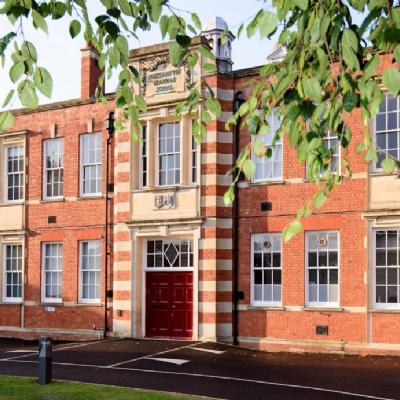 After seeing NSB feature recently in TheRUGBYPaper we were very proud to see NSB highlighted as one of rugby's great schools!
Please find attached the article on NSB Rugby and the link with Northampton Saints. A fantastic read and it will bring back memories for most. Please Click Here
It is great to see that we are receiving national coverage for being a 'flagship' school in rugby.
As with all journalism it never covers all the key points of all the aspects ongoing within the programme. Also, please can I clarify the U15 Cup Final try scorer against Wellington College was Lucas Kitson, current Year 12. This is a typo on the press release.
As an invested party please can I also remind you of the following key highlights over the most recent few years:
We are the only official partnership school for Northampton Saints and co-coach with their coaching staff all the NSB players. This has been in place for the last 2 years.
We deliver the 'Diploma in Sporting Excellence' in conjunction with Northampton Saints for the Sixth Form students that are part of the Northampton Saints Academy, which supports and nurtures their development in preparation for a potential career in the sport.
In the last 2 years we have had 3 students sign senior rugby professional contracts with Northampton Saints:
- Ethan Grayson,
- Callum Burns,
- Emeka Atuanya
We were the only school in the country (state or independent) to have 3 players attending England U18 men's camps in the 2020/2021 season:
- Frankie Sleightholme
- Sonny Rodella
- Emeka Atuanya.
In addition, Cerys Shrewsbury in Year 12 has attended England U18 women's camps this year also.
Callum Burns is also in the England U20 men's camp currently and due to receive his England U20's Cap this coming week, if selection goes his way against Scotland.
The U15's in 2020 were due to play in the U15 National Vase Final - unfortunately this was cancelled due to COVID and they missed out on the Twickenham experience and opportunity to lift the silverware.
We were recognised by the international online press @NextGenXV rugby as ranked joint 13th for schools in the country for producing the number of England U18 caps since records began. 16 in total.
The Current Year 8's are undefeated and voted the number 1 school in the country, they are entered into the School Sport Magazine national competition next season and we expect them to do well.
The Current Year 9's recorded 13 victories, 1 defeat and 1 draw, as an U13 side, and are expected to have a fantastic run next year in the RFU U15 National Cup.
Mr P. Beaumont
Director of Rugby
Head of BTEC Sport Rugby Academy