DfE & Ofqual GCSE / A Level / BTEC Examinations Summer 2021
You may be aware that the Department for Education and Ofqual yesterday released the results of their consultation on GCSE / A Level / BTEC examinations for the summer of 2021.
A summary of the results of the national consultation and a link to the relevant documents are highlighted in the Ofqual infographic below. The school will be analysing the full findings over the next week and we will then write to parents / carers to detail the finalised approach that NSB will be using to undertake the teacher assessment GCSE / A Level / BTEC grading. We will also hold a webinar (date to be confirmed) to go through the detail of this process and to answer any questions that students and parents / carers may have.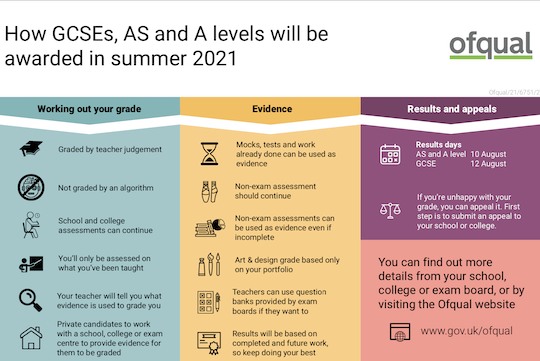 Key documents released today: