Northamptonshire Mental Health Awareness Day 12th February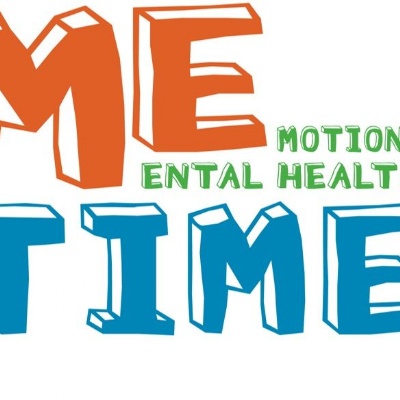 It is a strange time for everyone at the moment and looking after our mental health is more important than ever - keeping our mind and body well, through exercise, connecting, being creative, learning, challenging ourselves, being kind and showing our gratitude to others.
Last week links were sent out to all students about expressing themselves for Children's Mental Health Awareness Week and there were plenty of ideas to inspire them - many focusing on non-screen time or challenges and I hope as many students as possible will get involved and have some fun.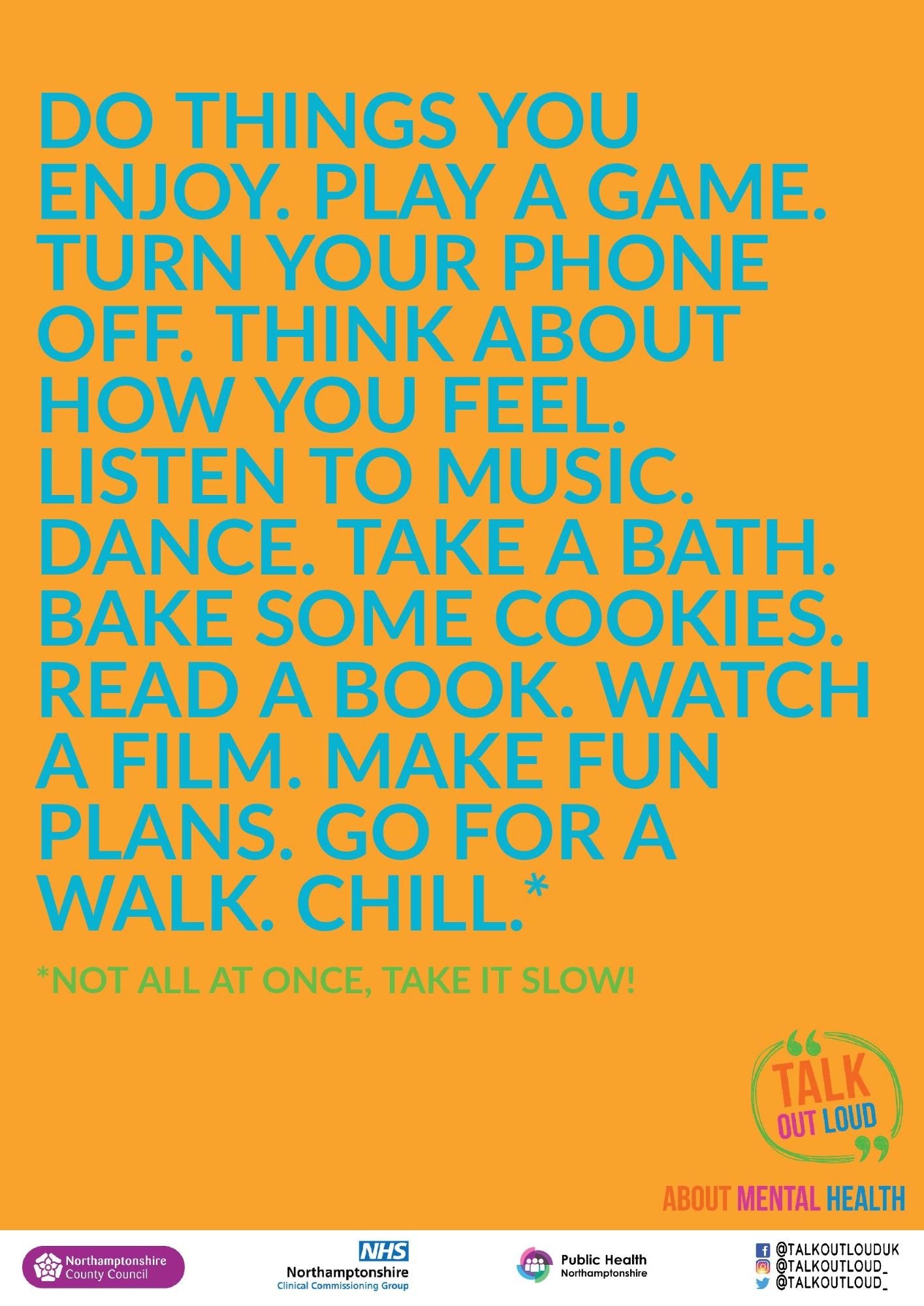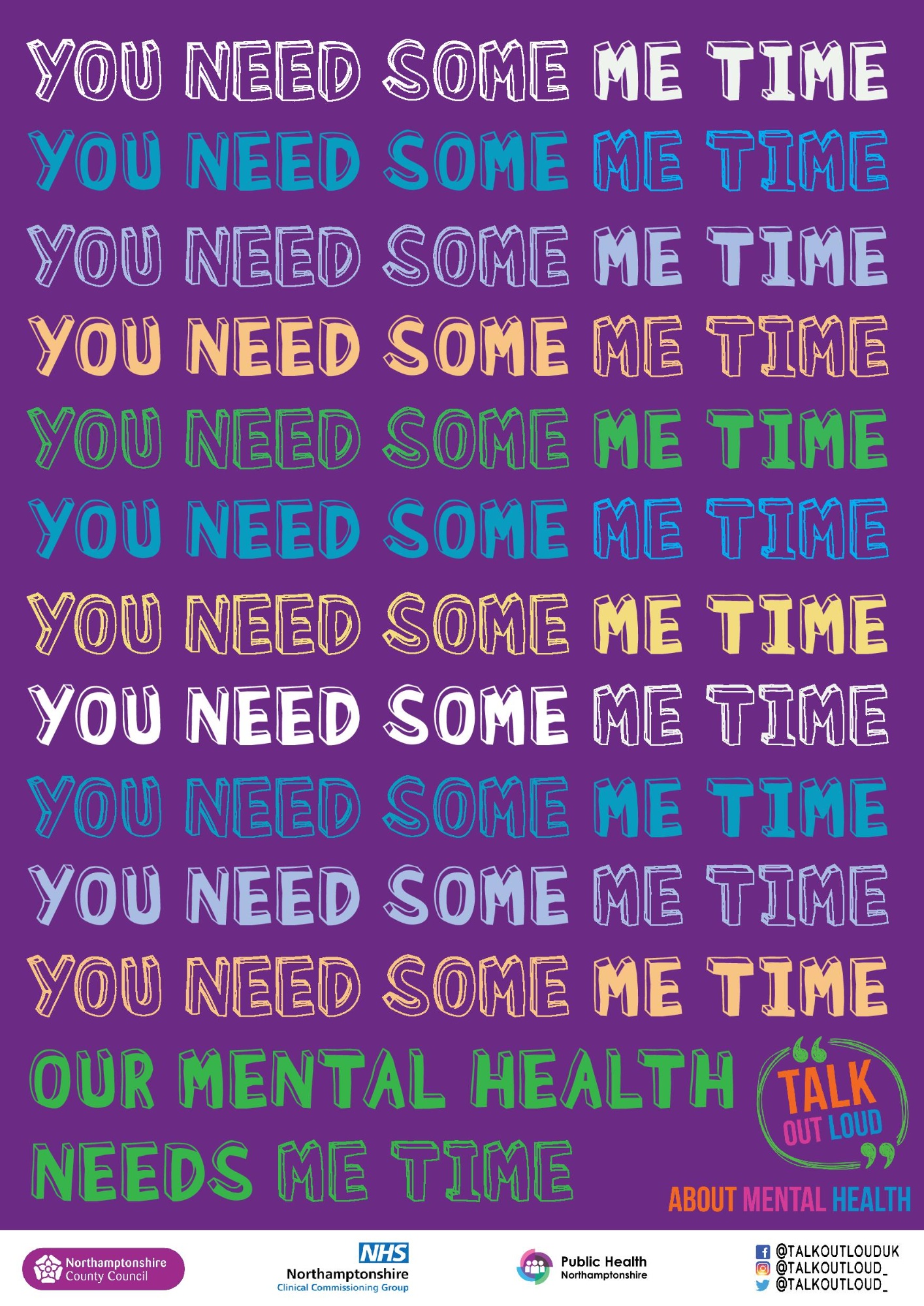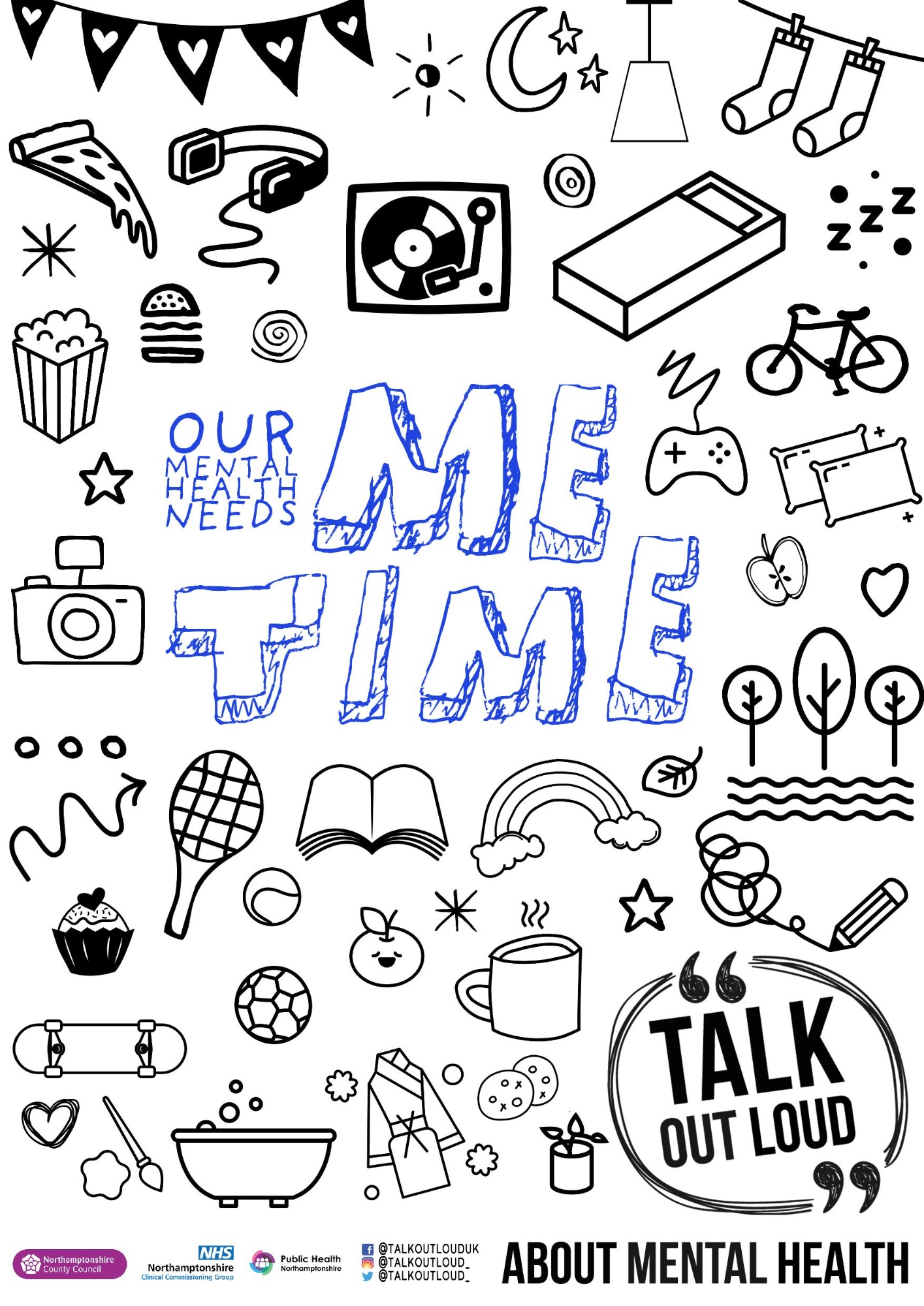 This week sees Northamptonshire's Mental Health Awareness Day which highlights ME time - mental health and emotions. There are links here to a PPT with information (see bottom of page) and tips as well as a link to the advice and support area of the NSB website where the NHS Every Mind Matters campaign is highlighted along with other helpful information - Please Click Here
There is also a link below to The Lowdown who work locally to help young people with their mental wellbeing - Please Click Here
It is good to talk about our emotions and how we feel. We should ensure we plan time to look after ourselves and to ask our family and friends if they are really okay. Be a listening ear and reach out - reach out and ask for help if you need it.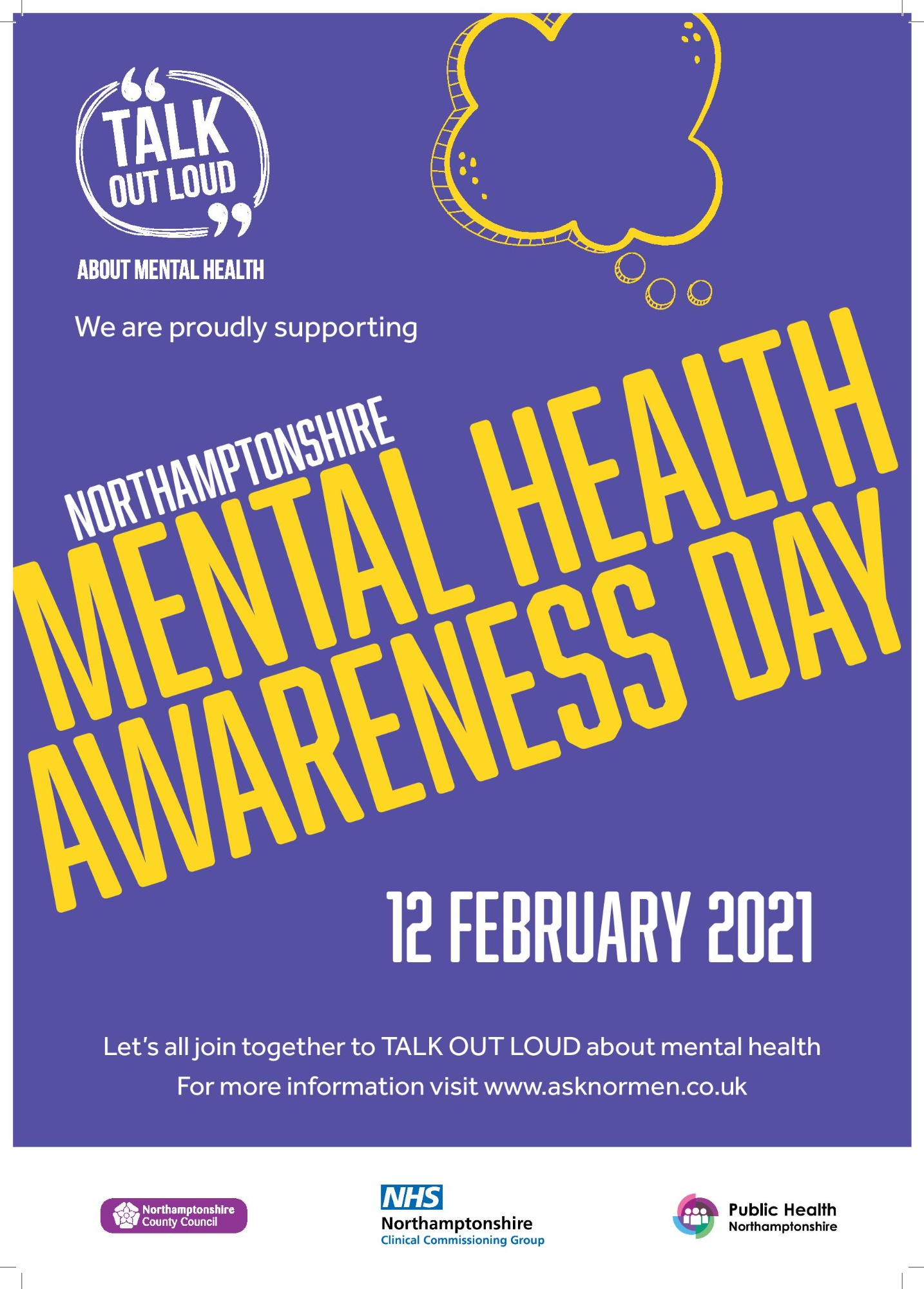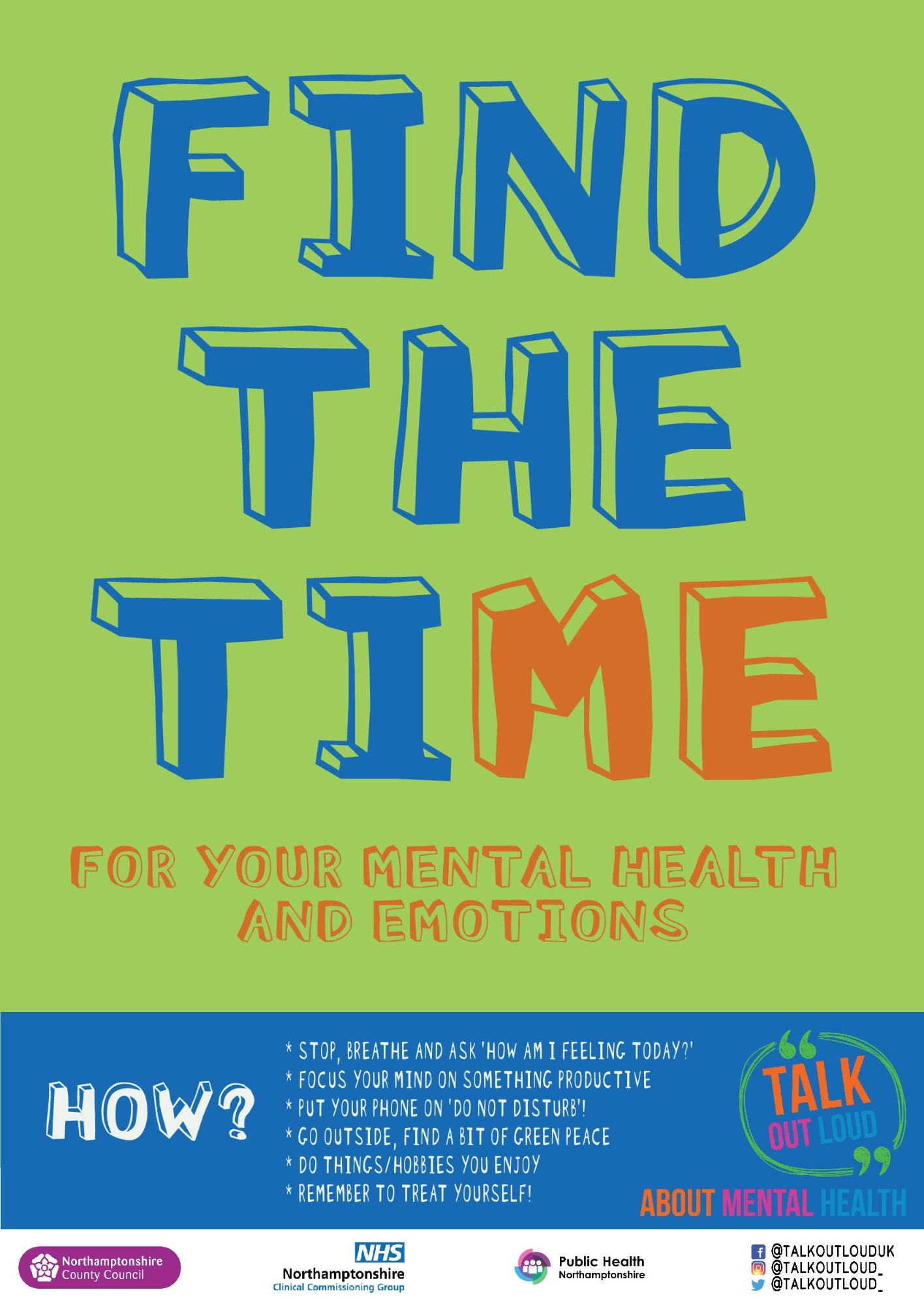 There are links to organisations and students have access to a website on the VLE which has further information but please do not hesitate to contact the school for further advice and support. This can be done through the Form Tutor, Year Team Leader, Director of Sixth Form or myself.
We need to look after ourselves and each other!
Lindsay Greenaway
Assistant Head, Equality and Diversity