Salters Horners Advanced Physics Award 2020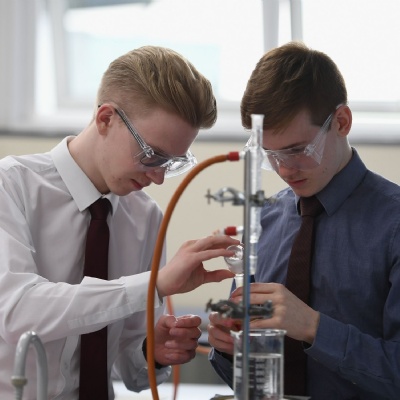 Ex NSB student Ivan Revenga-Riesco has recently been to the Salters' Institute to record his part for a ceremony video where he was awarded the Salters Horners Advanced Physics Award.
'Salters Horners Advanced Physics is a context-led course placing students' learning in the environment and in situations in which physics is met in real life. In total there are eleven context areas through which the physics is developed. The examinations, and indeed the course materials, point to other places in which the same physics is used.' Salters' Institute
Ivan was also contacted by the Worshipful Company of Horners and has been nominated to become an Associate Horner! The Worshipful Company of Horners is both an ancient guild and livery company, and a modern City Institution.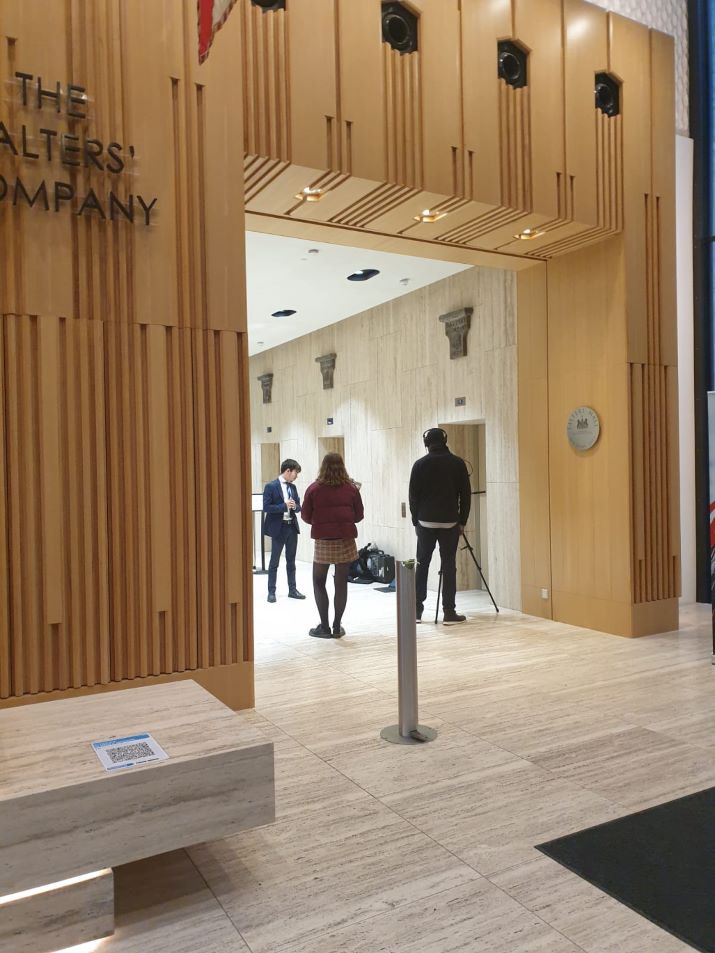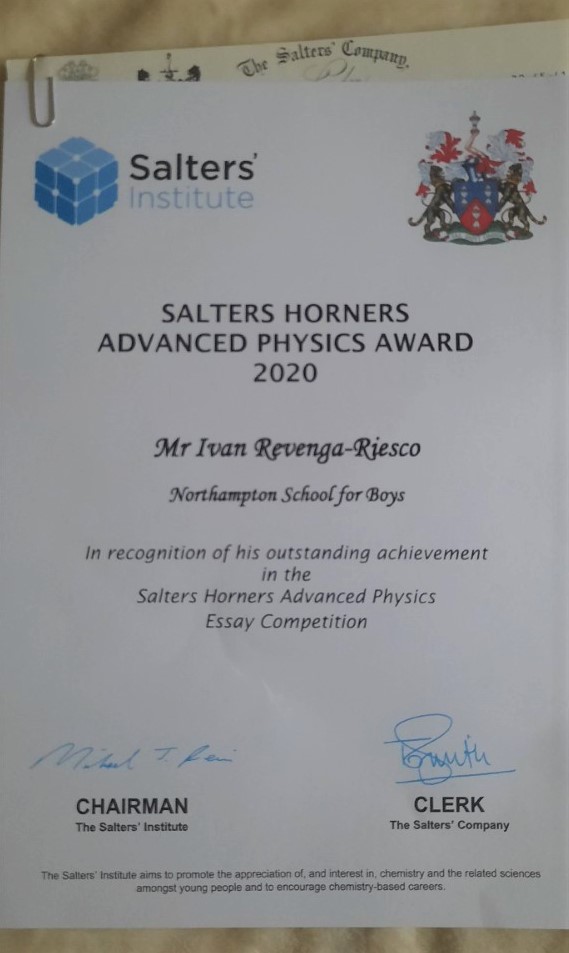 The Worshipful Company of Horners has transformed itself into a twenty-first century City institution, where today, its 250 or so members hail from the City, the Plastics Industry and the professions. The Company's progressive charitable activities are focussed on supporting science education at all ages through teacher development and internet provision, and the promotion of excellence in Plastics Design and Technology. Each year, the Company also donates to charities chosen by the Master and the Lord Mayor, and allocates funds for City related charities.
Associate Horners are drawn from younger candidates who are given the opportunity to decide whether or not to become full members of the Company in due course. It is a huge honour to be nominated.
"He is amazing!"
Mr P. Loughney - Teacher of Physics
"Brilliant achievement – basically Ivan is ranking at the top of the country for Physics."
Mr R. Bernard - Headmaster