Ed Baker Triumphs at BRIC 2020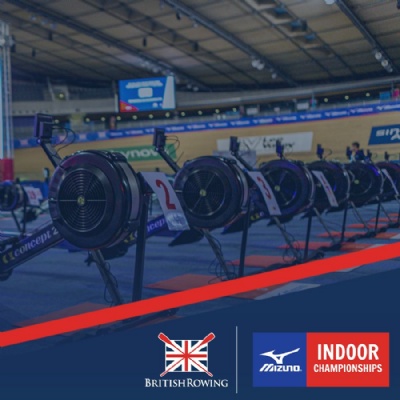 This year the British Rowing Indoor Championships were held 'virtually' due to the ongoing Covid-19 situation. Held over two days, on the 5th – 6th December, entries were open to other European countries as the British Championships also doubled up as the European Continental qualifier for the 2021 World Indoor Rowing Championships and the European Indoor Rowing Championships 2021. Edward Baker competed in two events, the 2000m and the 500m sprint, over the weekend.
As the events were held virtually, Ed set up his rower at home to link to the organiser's online platform. With the set up tested and complete, the first event was the 2000m row. Of the 64 entrants, 30 were from outside GB. Ed's target was to perform as near to his personal best as possible and hopefully achieve a top 30 finish. As the race progressed Ed was in 40th place at the first 500m split. With each successive split, Ed improved his position to finish in a well-deserved 21st place, with a time of 6:34.3s, a new P.B. Of the rowers who finished in front of Ed, eleven were from European countries, and the winner from GB set a new British Record. This shows how stiff the competition was.

The following day saw the 500m sprints take place, and this was the event that Ed had the better chance in. The start list of 51 competitors contained 29 European rowers, and it was going to be a tough ask to podium this year and defend his 500m title he won last year.

At the start of the race, Ed set off at 42 strokes/min and was placed 13th after the first 100m. Confident that he could hold this pace he gradually improved his position to 10th after 200m. At 300m, other rowers were paying for their fast start, while Ed continued to be metronomic and hold at 40spm. With 200m left to race Ed's position had improved to 4th place, some 8m behind the leader. At 100m, he was in 3rd place, 3m off the lead, and ready for his big push for the finish. With 50m left, Ed took the lead, and it was now down to who could hang on the best. At the end of the race Ed secured a fantastic win in a time of 1:20.5s, beating rowers from Ukraine and Denmark to the top of the podium.

To achieve results of this quality, against some of the best indoor rowers in Europe, is a testament to Ed's determination to train by himself during the Covid lockdowns and to stick to a well thought out training and race plan.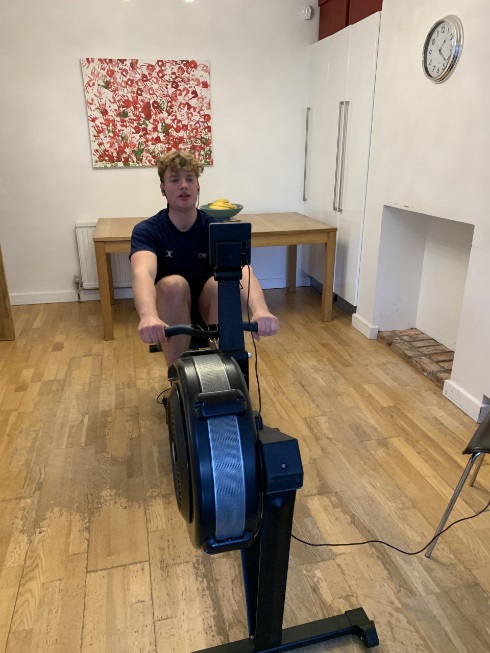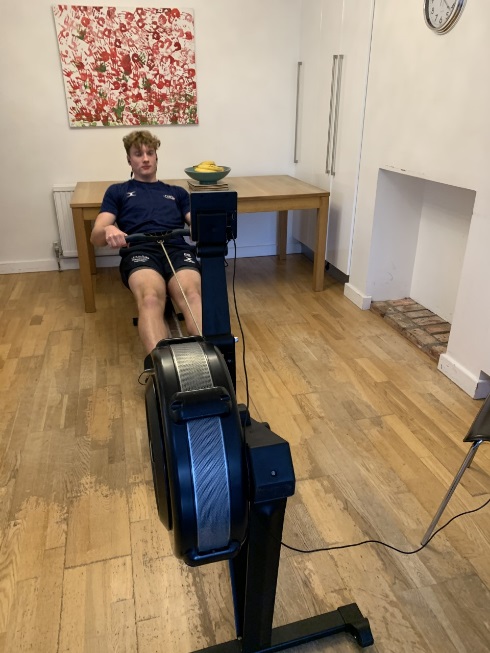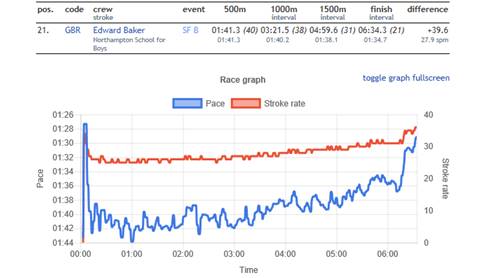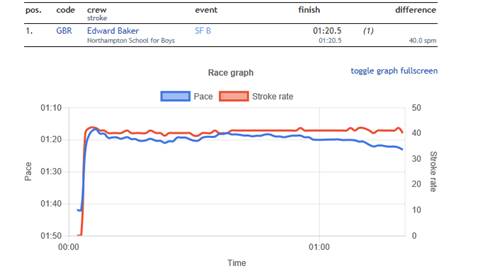 R. White
PE Team