Tribute to Norman Barker (1942-2020)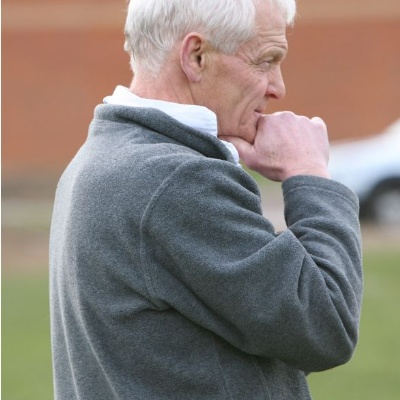 It is with the saddest of hearts and deepest of regret that I write to inform the school community of the passing of Norman Barker, aged 78.
Norm, as he was known to all, grew to become a part of the fabric of the school over a 67 year association; initially as a pupil, then a teacher, a parent to two boys of the school and latterly as a rugby coach. Rarely a day has passed over the last 30 years that Norm hasn't been seen on the playing fields of the school and things will never quite be the same without him.
Norman was a 'Northampton lad' through and through. Born in St James in 1942 he was educated at Northampton Grammar School from 1953 to 1960. He was photographed in 1960, proudly wearing the school 1st XV jersey alongside his team mates, and that photograph can be seen to this day on the walls of the school pavilion. Above it a banner reads 'Respect the Past'.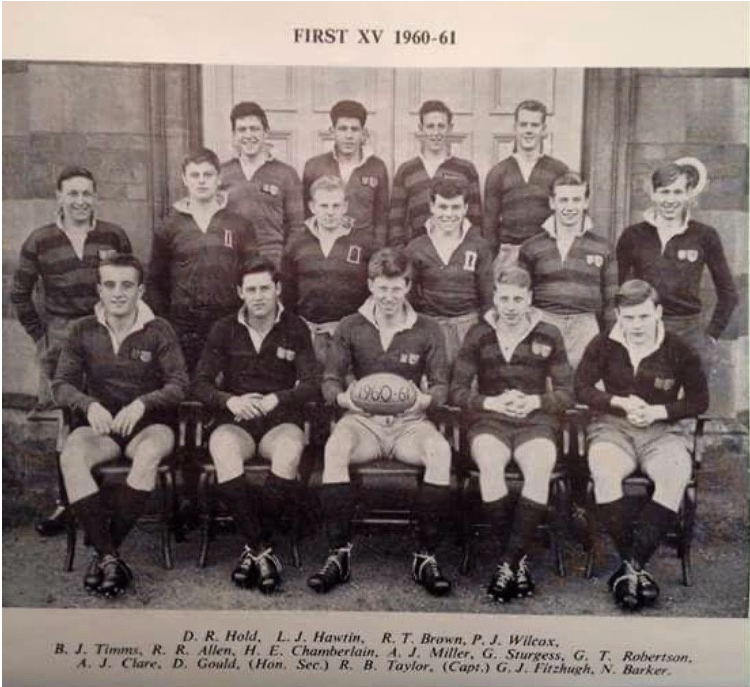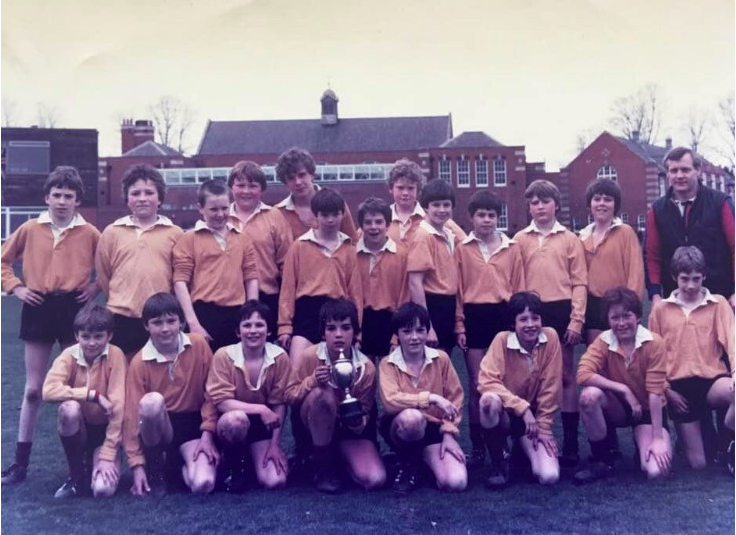 After leaving Northampton Grammar School he progressed to Loughborough College, where between 1962 and 1965 he formalised his training in Physical Education. When he qualified he taught briefly at Cherry Orchard Secondary Modern School in Northampton, Bedford School and Stamford Road Secondary in Kettering, before becoming Head of PE at Sponne School, Towcester. At Sponne he built a curriculum around his passion for rugby, gymnastics and athletics. He was a talented performer and teacher of each.
Norm joined the PE Team at Northampton School for Boys in 1992. He taught Physical Education to an excellent standard. But it is undoubtedly the countless hours he spent beyond the curriculum, supporting the wider education and experiences of the students in his charge, for which Norm will most commonly be remembered. Over 30 years he spent his evenings, weekends and school holidays devoted to creating opportunity for others. Be that in rugby, athletics, gymnastics, trampolining, water polo or skiing. Norman's selfless devotion to the students of the school was evident to all who knew him.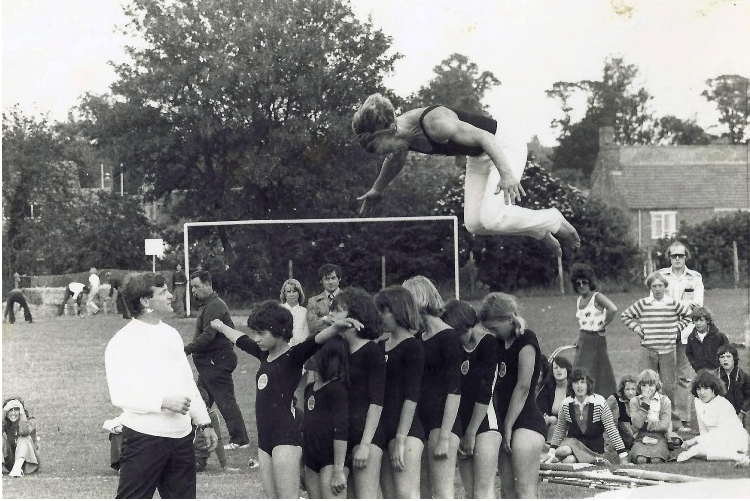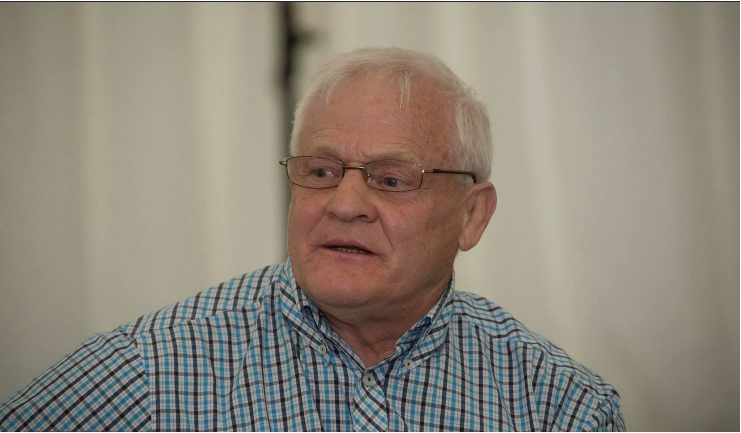 During his formative years in education Norm developed his lifelong love of rugby, representing the 1st XV at Northampton Grammar School and Loughborough College. He was also an outstanding rugby 7s player and won the prestigious Middlesex Sevens with Loughborough College in 1964. He would go on to earn 347 caps as a Bedford Blue, placing him 4th on the club's all-time list. He was an integral part of their team that won the RFU National Cup in 1974/75, at that time the pinnacle of club rugby in the country. Norman taught rugby throughout his entire career in education and after decades of coaching was recognised by the English Schools RFU as a 'Rugby Legend' and inducted into their 'Hall of Fame'. The contribution Norman made to rugby at NSB is immeasurable and not a single boy coached by Norman at the school will ever forget the influence he had upon them, not only as a player, but also as a person. Beyond school, Norman coached rugby with the East Midlands Under 18's and at a variety of clubs over the years, including the Old Northamptonians, Northampton Casuals and Bedford Athletic. He was also Secretary of the Northamptonshire Schools Rugby Association for 25 years.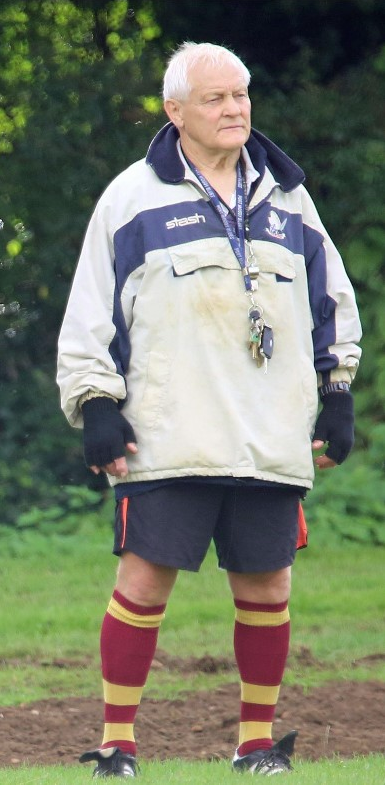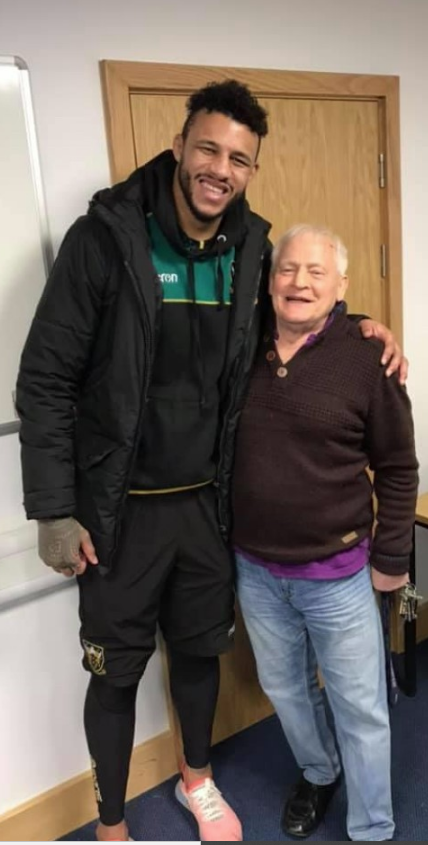 The warmth that people felt for Norman was borne of his huge heart and generous nature. He was loved by everyone, none moreso than the small children of the NSB Nursery for whom he donned the red suit and white beard to play a wonderful Father Christmas every December. But Norman's greatest love was his own boys, Charlie and Lewis, both of whom followed in their Father's footsteps as lovers of rugby and inspirational members of the teaching staff at the school.
It is testament to Norman's character that on many occasions over the years, when the school had a student who had lost their way somewhat and was in need of a guiding hand, a steer towards a better path, a word to the true, a figure to look up to and learn from, it was Norman who was asked to be that person. He had a way with others that was natural, honest and warm. A mentor, a teacher, a coach and above all else, a friend. Norman Barker will be sorely missed.