A Vision for Life after Covid-19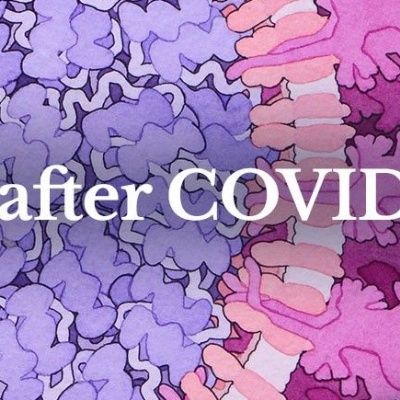 What's your vision for the world after coronavirus?

The COVID-19 pandemic raises many questions about how our societies are organised, and how public health challenges can be tackled. As governments struggle to protect lives and keep our economies afloat, ambitious ideas that once seemed improbable have suddenly become surprisingly plausible.
Now that everyone is thinking about what our post-lockdown future might look like, openDemocracy and UCL are teaming up to invite young people to have a say. We want to find and shout about the best ideas from the next generation for what should come next.
What might democracy look like as countries emerge from lockdown? How will public health change as a result of this global pandemic? What lessons from history have we forgotten that might guide how the world recovers? How will our societies and cultures respond to this global crisis and its aftermath?

How to Enter
Whatever your interest or background, we want to hear your thoughts on these and many more questions. In particular, we're looking for ambitious ideas about how governments, citizens, scientists, artists – or anyone else you think has a role to play – can shape a different and better future.
The competition is open to school, university and higher-education students over the age of 14.
Submit your entry as either a written article, short video or image/photograph that describes your vision for the world after coronavirus.
Only one entry per person. If you submit more than one entry, only the first entry submitted will be accepted.
Winners and Prizes
Two winners will be selected from the entries in all three categories; a grand prize winner selected by the judges and a People's Choice winner selected by public vote.
There will be prizes for three runners-up chosen as outstanding entries by the judges.
The grand prize includes £200 in book vouchers and a bespoke training opportunity with either open Democracy or UCL that may take the form of a mini-fellowship, work experience, or placement in line with the winner's area of interest. The People's Choice winner will receive £100 in book vouchers and runners-up will receive £50 in book vouchers.
All winners and runners-up will receive a personal mentoring/career advice session with one of our expert judges and their entries will be published on openDemocracy's website.
Important Dates
The competition opens on 15 June 2020.

The competition and public vote will close at 23:59 UTC on 10 July 2020, so make sure to share your entry and get your friends and family voting! Any entries after this date will not be accepted.

The winners will be announced on 2 August 2020. Winners will be notified by email.