Y10 Food Preparation & Nutrition 2020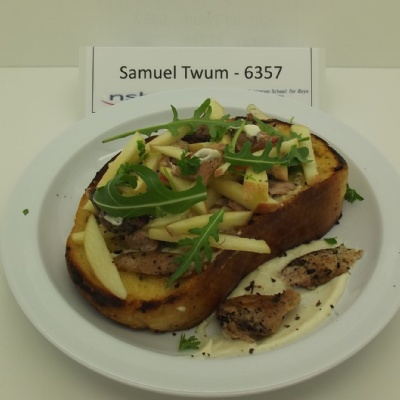 Y10 Food Preparation & Nutrition were dished up two alternative workshops to whet their appetites!
Last week the Year 10 Food Preparation & Nutrition group welcomed Nicola Mills from the Animal Aid Organisation.

Nicola discussed vegan diets and lifestyles with the students and shared opinions regarding the use of animals for the food industry.

The students were engaged throughout her presentation and asked lots of questions.
At the end of the lesson, most students admitted they had not tried meat substitute products. Nicola kindly provided the opportunity for them to try vegan burgers and sausages, which were very tasty.

I would like to thank Nicola and Animal Aid for her time and the inspiring message that clearly inspired the students to try vegan products as a substitute for meat.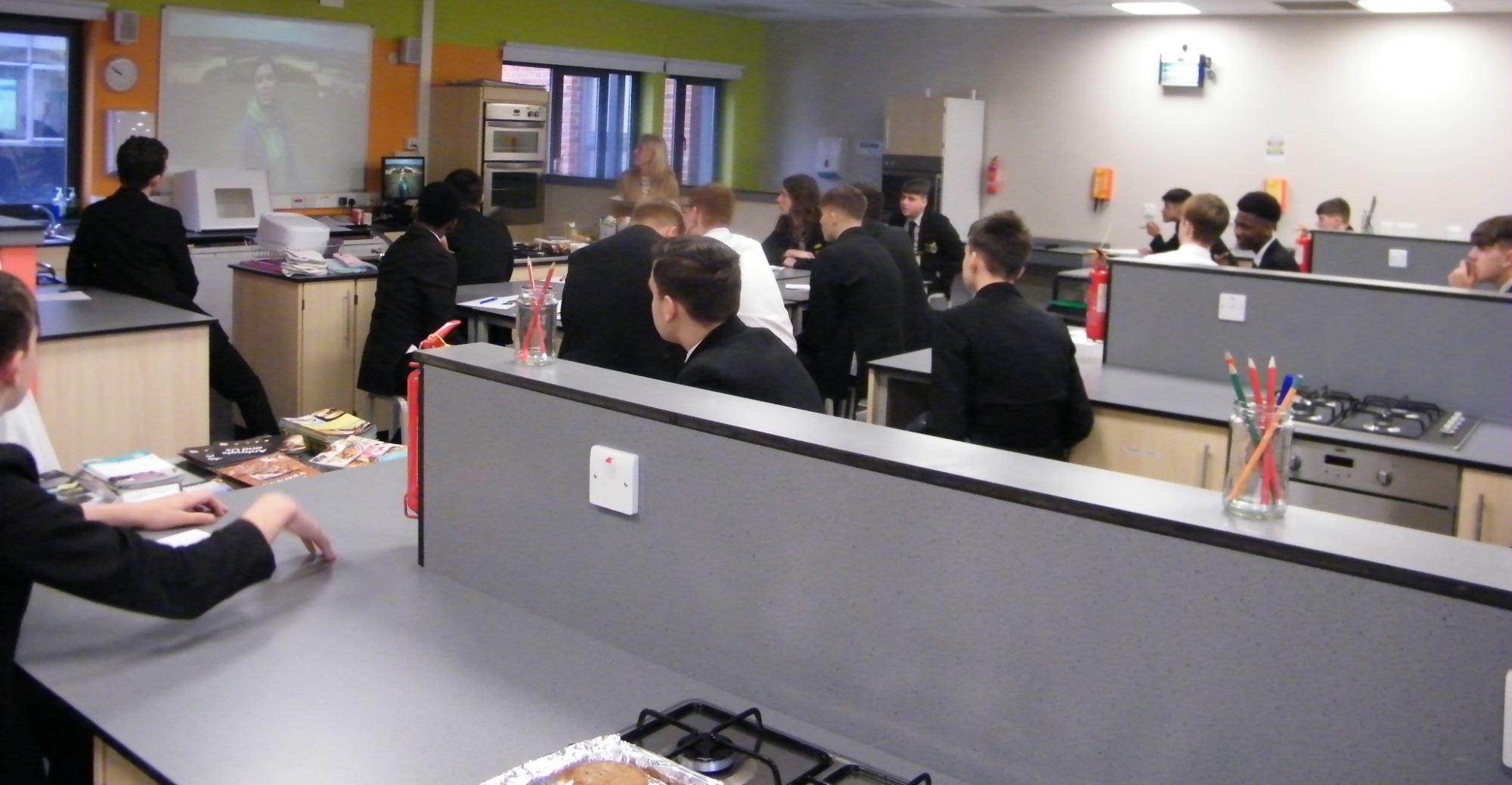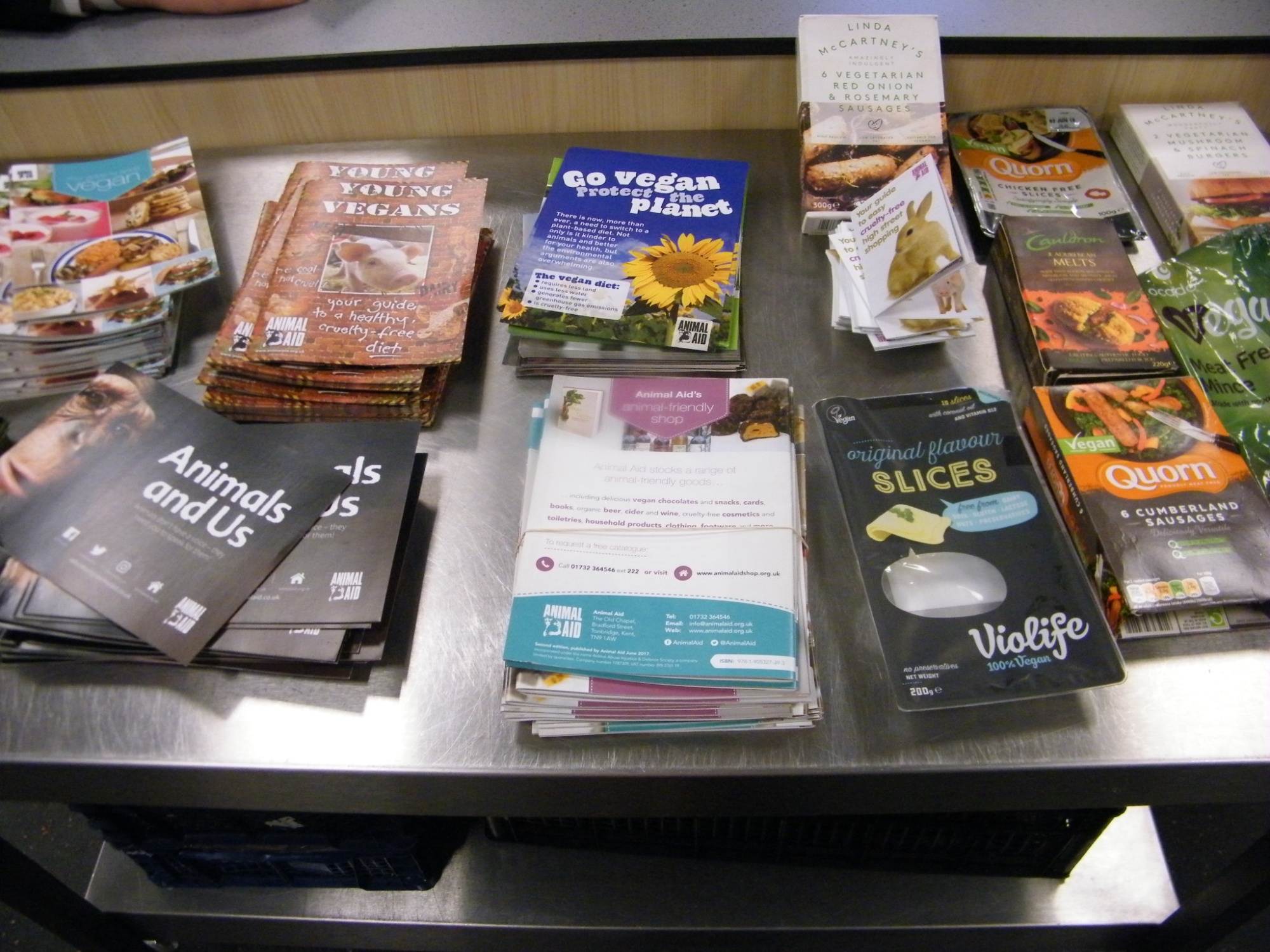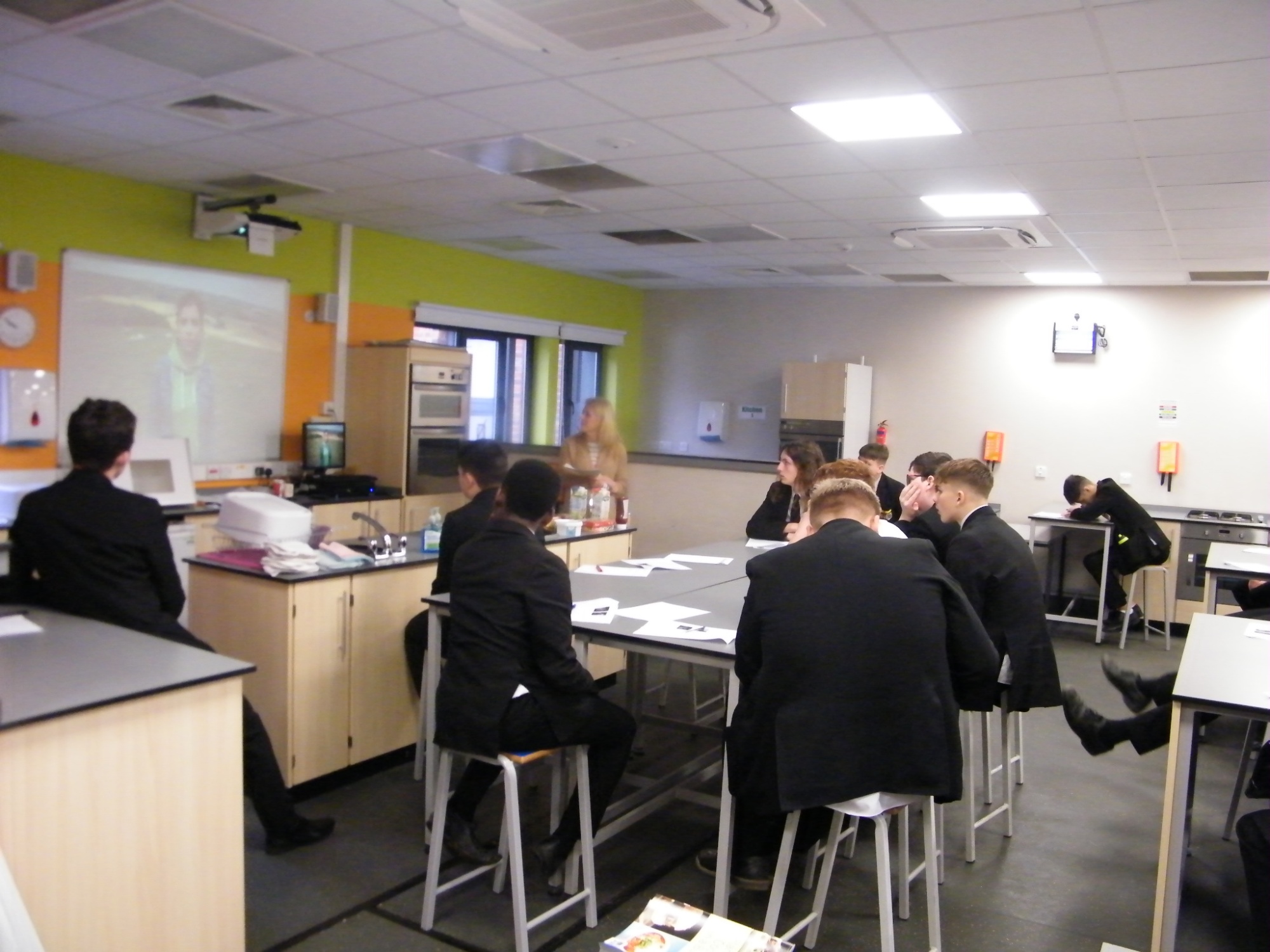 In a contrast to the previous workshop 'Taste of Game' kindly provided the Y10 Food Preparation & Nutrition group with free pheasants. The students had to work as a pair to portion and debone the birds.

Students were apprehensive at first but worked well to cut the breast and legs away from the carcass. In the following lesson, students used the meat to create a pheasant bruschetta with apple and a horseradish mayonnaise.

At the end of the lesson, students then sat down to try the dish, experiencing a meat they had not used or eaten before. Most students enjoyed their creations. A very balanced and educational experience!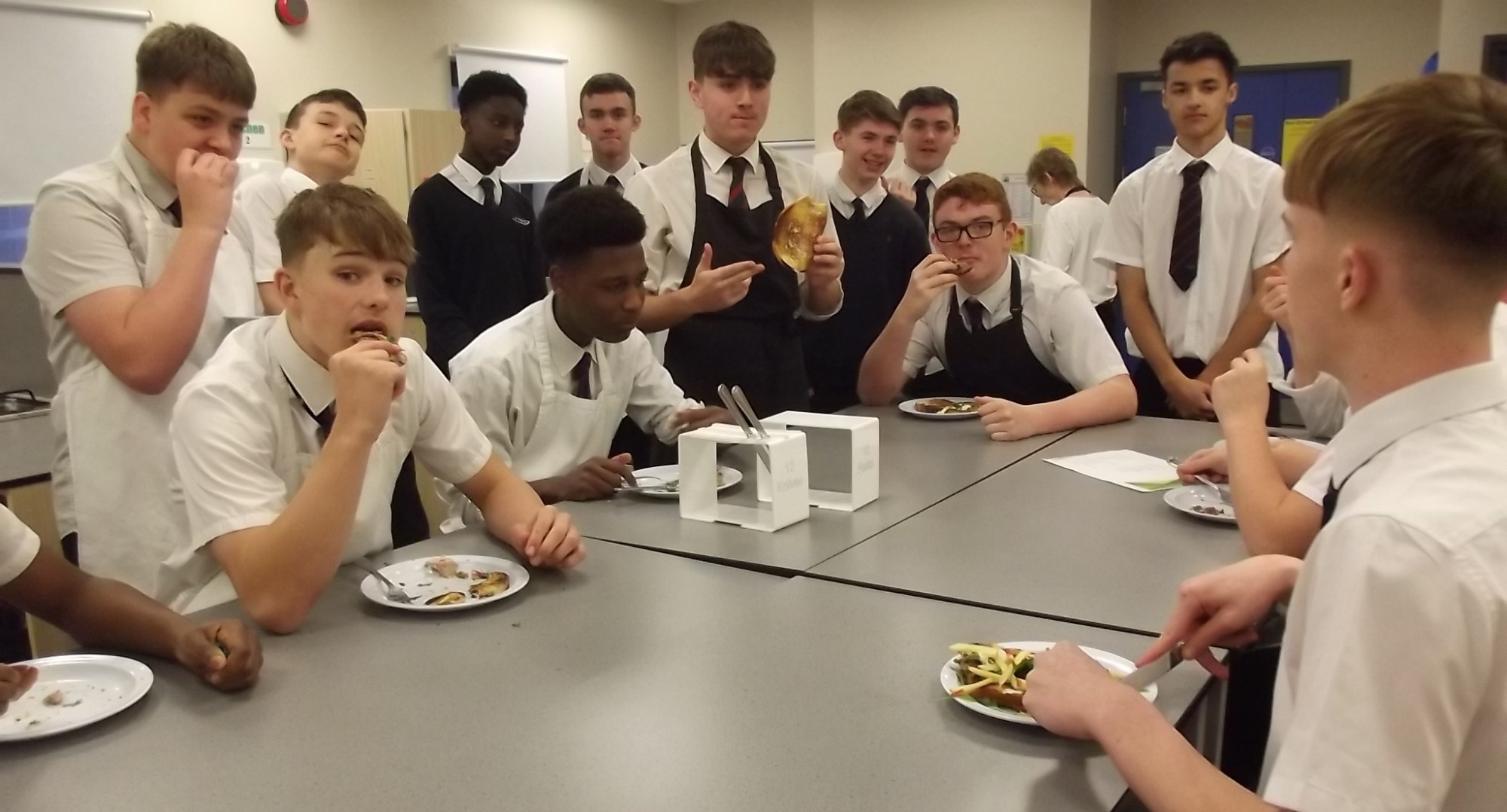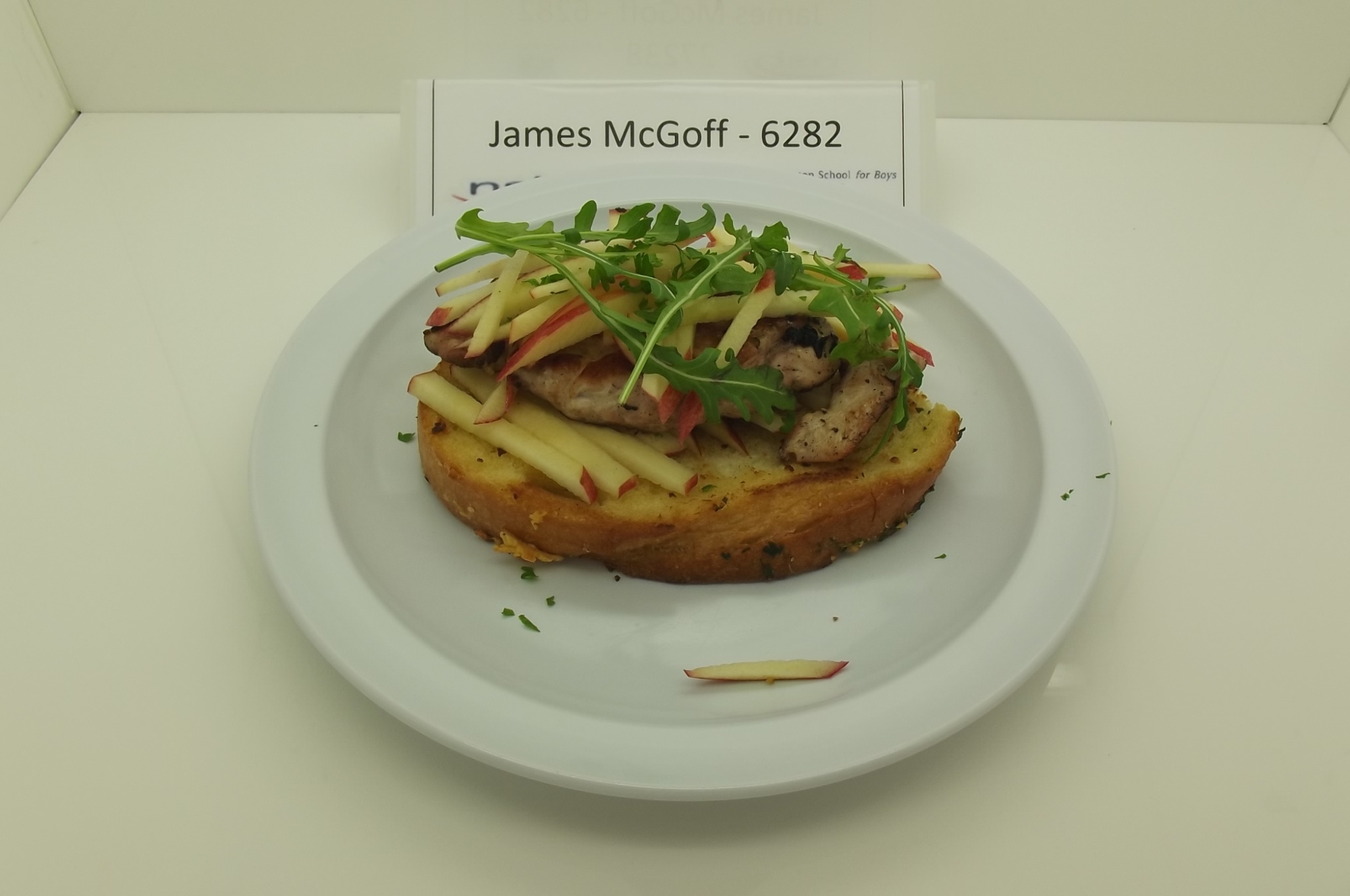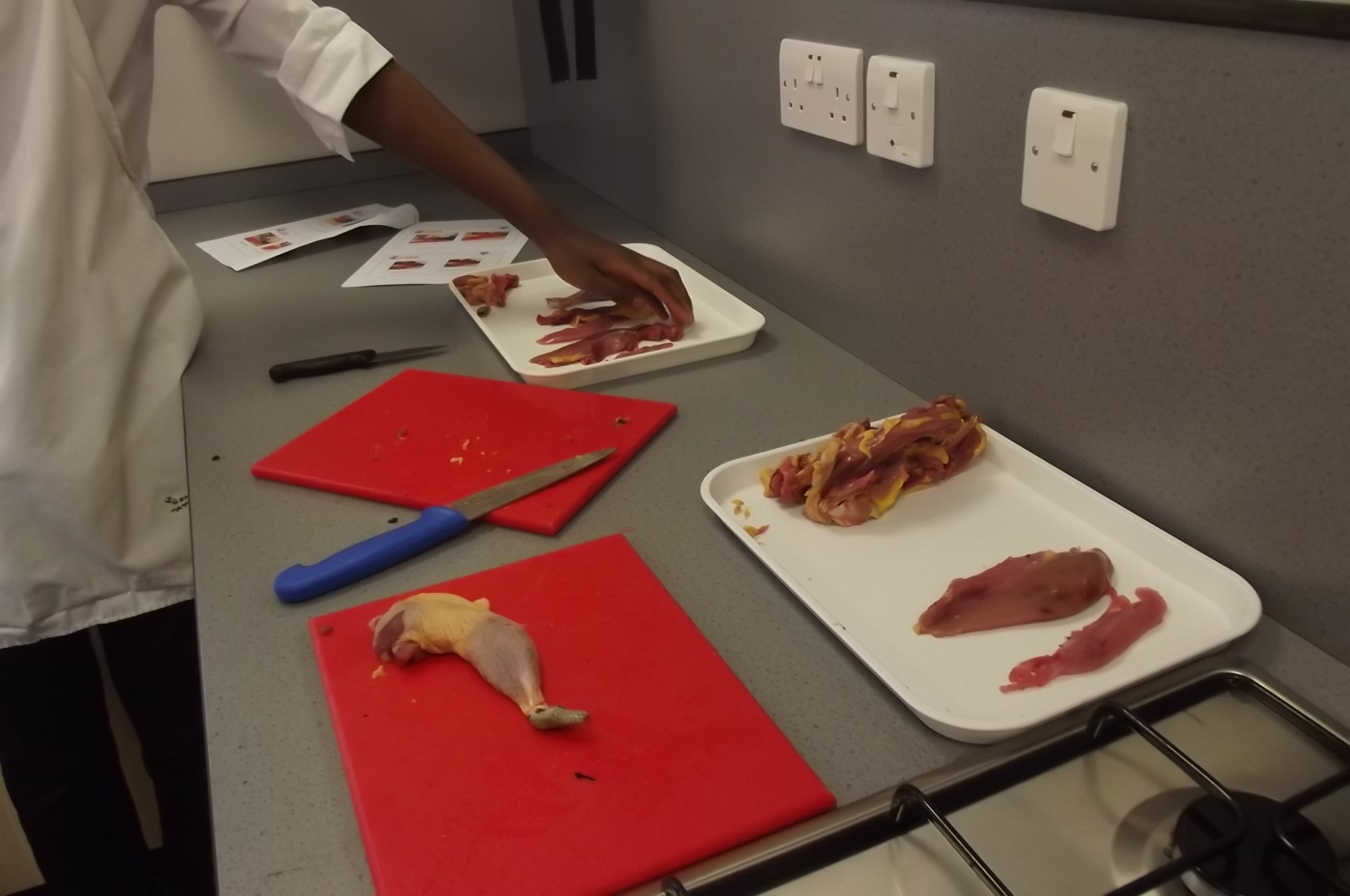 L. Law
Teacher of Design Technology
Key Stage 3 Gifted & Talented Co-ordinator