Y12 Swanage 2019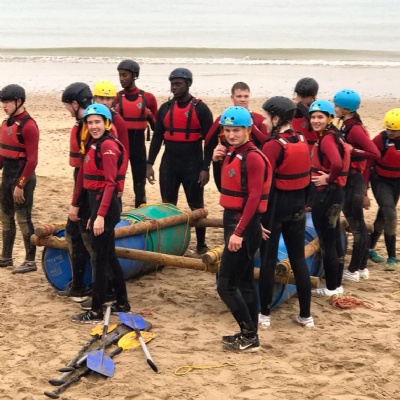 October saw the new Year 12 students venture down to Swanage for their Enterprise week. Taking 221 sixth form students filled me with trepidation, due to the sheer number of 16 – 17 years old. In addition, we were going to a new location; previously Bude had been the destination of choice. This year an altered destination also meant working with new providers (Land and Wave) and residing in different accommodation (Harrow House).
Although, a pre-inspection day had occurred and many hours had been spent coordinating and planning with Land and Wave prior to the trip, I still felt a little uneasy as all the students boarded the five large coaches for the journey down.

The ultimate aim was to provide the sixth formers with a unique and exciting experience, one where they were challenged and tested, but at the same time were able to socialise and make new friends, whilst generating shared memories that would create a strong foundation for the year group.

I need not have worried; feedback from both NSB staff and students was outstanding as I had nothing but positive comments about the day and evening activities. Land and Wave had met their brief; our sixth formers had an amazing week in what is a truly fantastic outdoor coastal setting.

Here what some of the forms had to say:
12L
We eally enjoyed the paddle boarding and climbing activities. The day in the woods was a different experience for most, providing a different point of view. The climbing was another highlight (pun intended) with students pushing themselves to overcome their fears. The ability to socialise in the evening allowed for new friendships to form and old ones to strengthen. The rooms were suitable and the staff were supportive on the activities, adding to the experience.
"We gained life experiences that will stay with us."
"You feel like you know people in the year better than before."
"The water park was really fun."
"Really enjoyed the freedoms in the evening to socialise."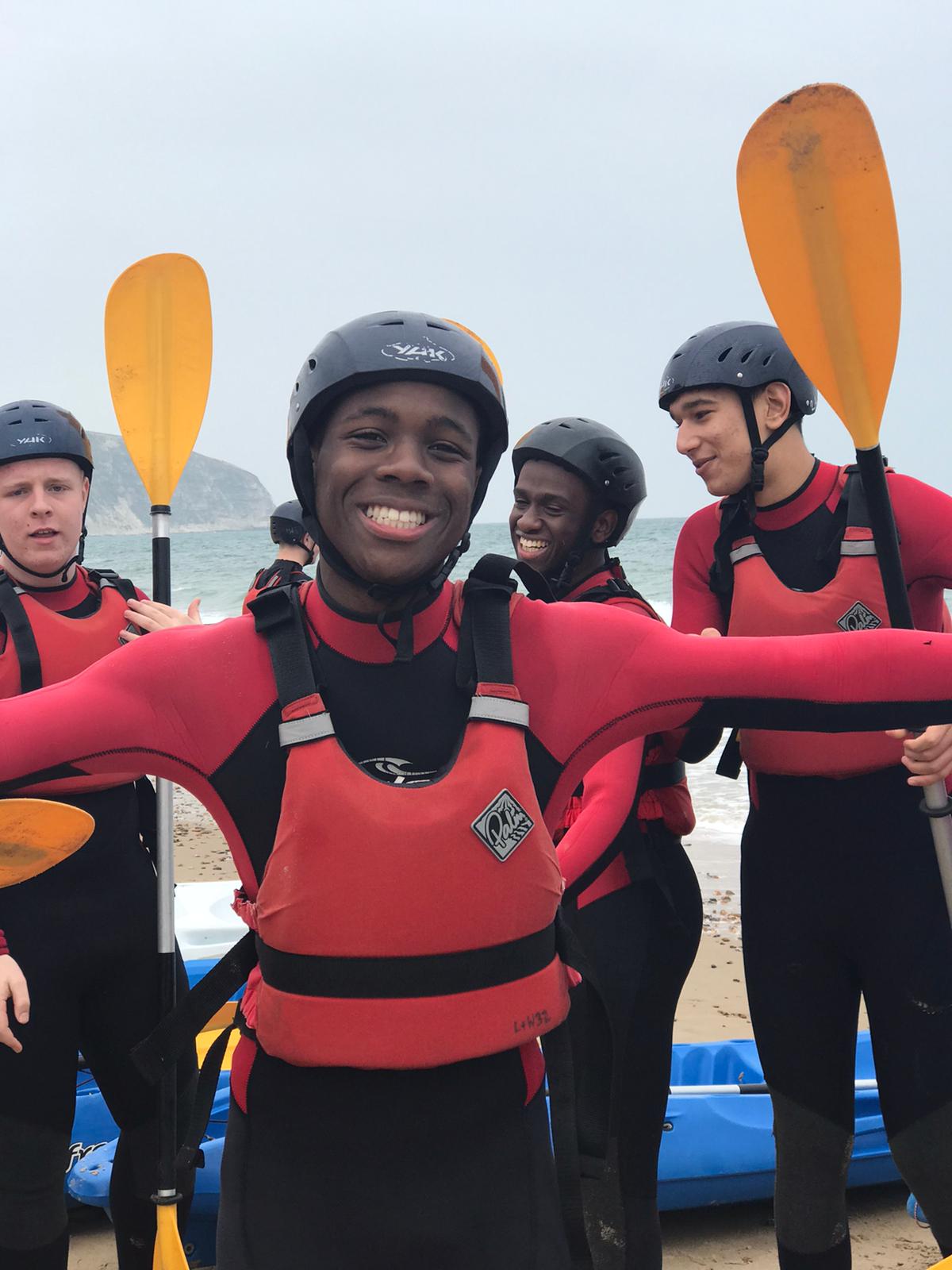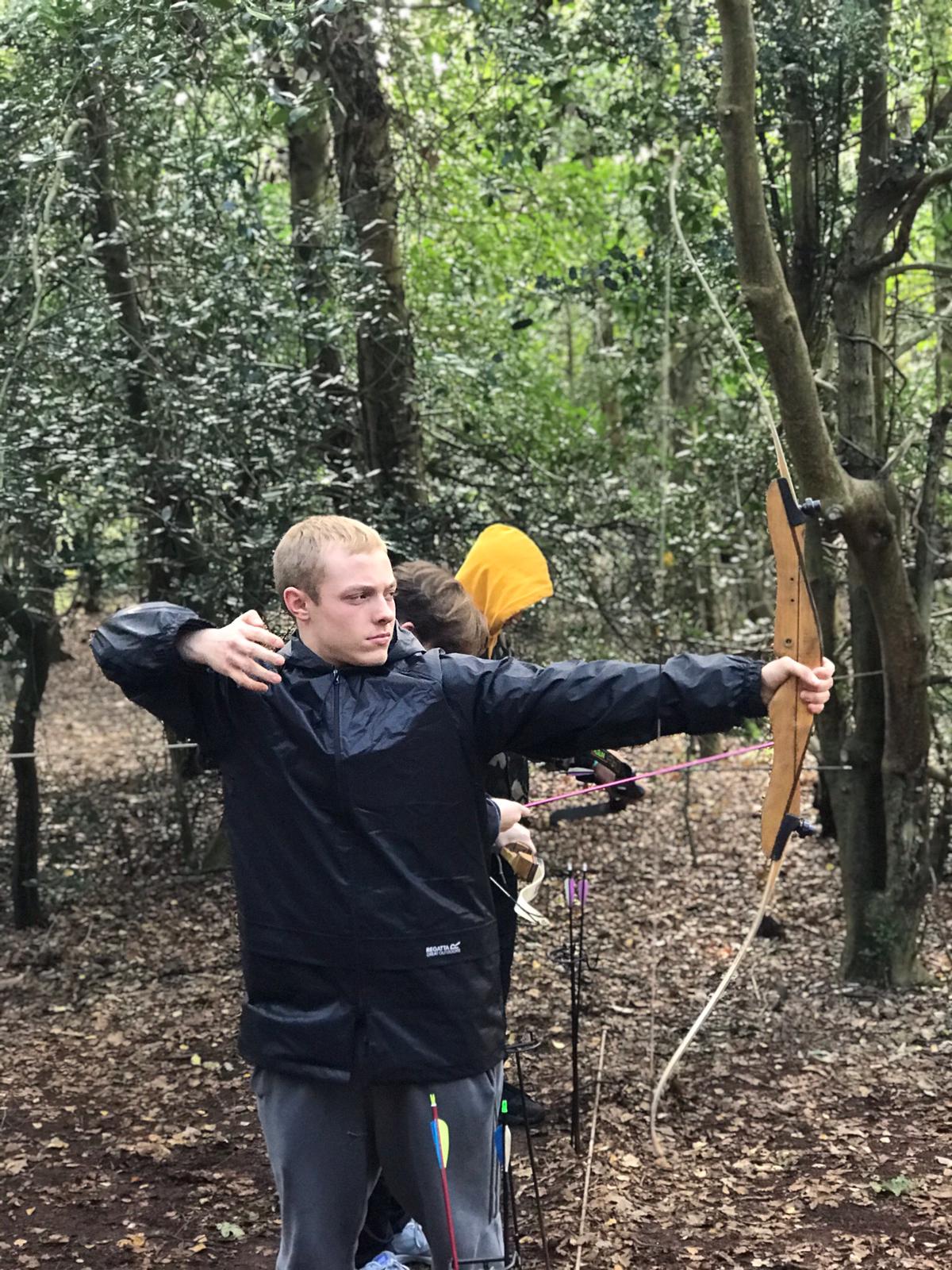 12K
The water park was very good, as were all the evening activities. We enjoyed the variety of day activities as well and enjoyed getting to know each other.
The food caused some debate, apart from the curry, which James P. thought was terrific. Veggie options were also very good; in fact, every day there was a good choice of food for all.
Social areas were decent and it meant they could see everyone they wanted to see.
Ultimately, we would recommend this place for next year's sixth form group. As we all thoroughly enjoy the experience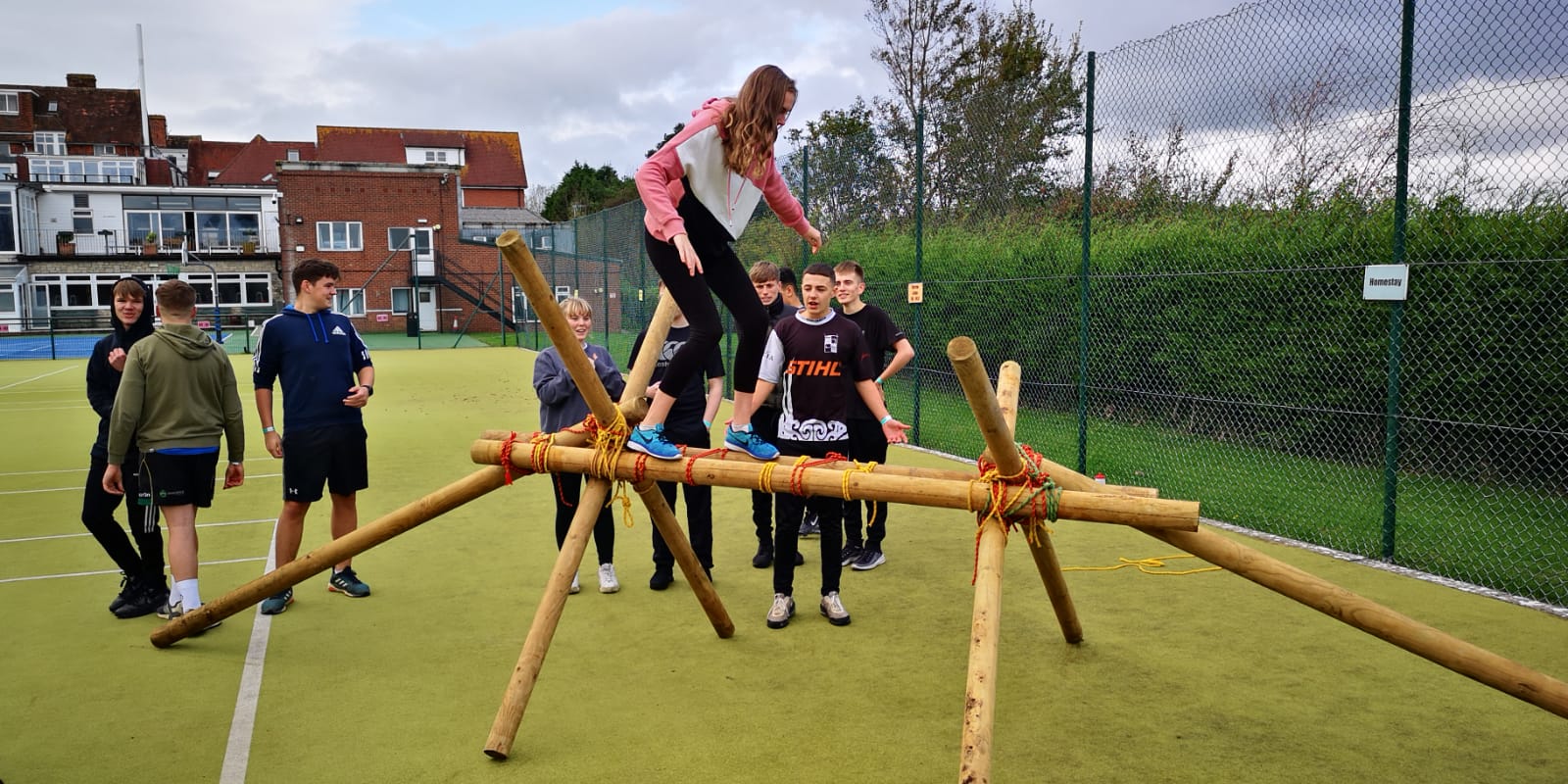 12R
LOVED the experience, all having their own favourite moments. All the water activities were thoroughly enjoyed (soggy wetsuits included!) along with axe throwing and learning to prepare and cook a partridge in the woods over a campfire. Making fires and toasting marshmallows. The evening activities were a great way to hang out with old friends and make new ones. The water park was a standout moment, along with crabbing at night by the sea. The evening food was great - the chicken saag curry coming top!
Reviews of the trip:
"It was great to be given free time to socialise with everyone; not being made to stay in specific groups all the time."
"I felt like I made better friendships than had previously."
"It was great to reconnect with old friends and make new ones."
"I enjoyed getting to know more people. I now know and recognise more people in our year group."
"Everyone in our group had PMA (Positive Mental Attitude), which motivated us to work as a team and help each other out."
Activities in the day ranged from giant paddle boarding and sea kayaking to raft building out at sea in Swanage Bay. There was team building and pioneering at the centre with its views over the bay. There was a woodland bush craft experience, which saw the student pluck a variety of birds and cook them on the open fires, as well as to axe throwing and archery. Climbing outdoors up a cliff face with the back drop of the Jurassic coastal was a hit with all, even those who found it a challenge.
The fun did not stop there, evenings activities were full, from dodge ball, football, pool, table tennis and basketball tournaments and swimming in the on-site pool. If the students wanted a more sedate activity, the options were board games, film night and a trip back to the bay for torch-light crabbing by the sea.
Students travelled into Poole on the Tuesday evening, again with fantastic cooperation and planning by staff. All 221 students were able to participate in either swimming at Splashdown (a Water Park with its 13 thrilling indoor and outdoor flume rides). This came out as one of the most exciting and popular activities of the week. Students as well as staff loved this, although, I have to say for some of us not so agile members of staff we were a little sore in the morning. While over 100 students enjoyed the thrill of the slides the other half were next door enjoying two games of ten pin bowling. It was lovely to see all the students getting on, as they packed out the bowling centre. Having enjoyed everyone's company it would not be a teenage night out without a visit to KFC and/or Mac Donald's. 221 students through two fast food chains in 45 minutes whose mad idea was that I wonder? This was repeated on the Thursday evening with students doing the reverse activity.
From being apprehensive at the start of the week, I ended the week feeling exhausted but pleasantly pleased with how the week had turned out. It would not have been such a success however without the fantastic team of NSB staff and the amazing support I received from both Land and Wave and Harrow House staff. I have to say however that for me, it was the enthusiasm, cooperation, superb behaviour and general attitude of the sixth former students, which made the week so enjoyable.
Thank you.
Mrs T O'Neill
Educational Visits Coordinator/Trip Leader
Head of Geography
Duke of Edinburgh Manager