NSB Mexico 2019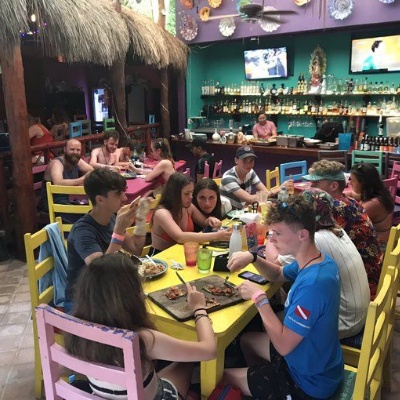 At the start of the summer holiday a small group of thirteen students made their way to Mexico for a two-week conservation trip, accompanied by Mr Winfield and Miss Davies. The group had been raising money for this trip for over six months in many different ways: bag packing, applying for grants, working long hours, selling tea and coffee, putting on a Mexico themed evening at the ONs, and working at charity events to name but a few.
After a ten-hour flight from Manchester Airport we arrived in Cancun around midday, greeted by bright light and humidity. We were picked up from the airport and spent our first evening by the swimming pool of a lovely hotel. That evening we found a small taco restaurant and were able to sample some delicious local food.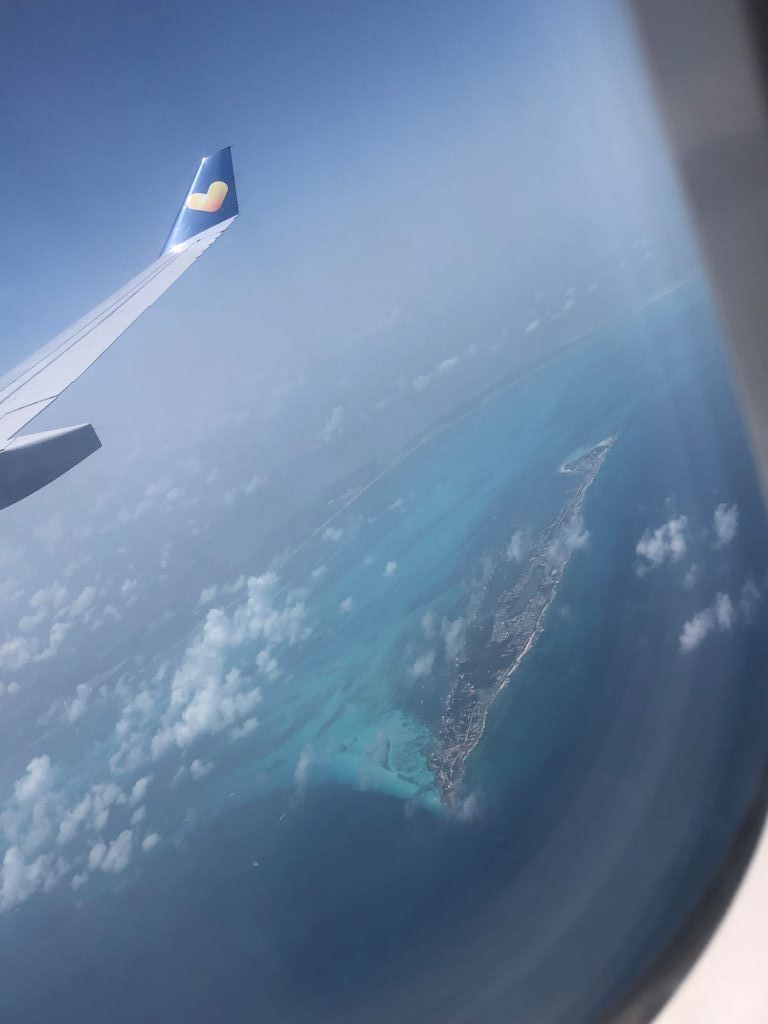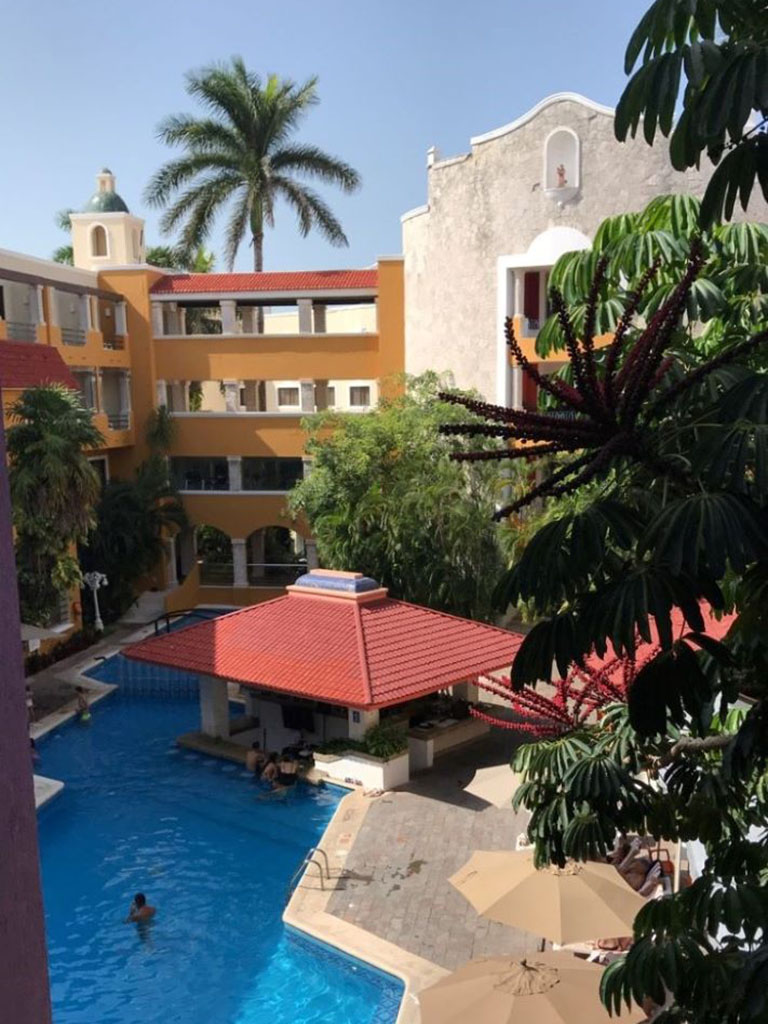 We left the hotel in the early hours of the next morning. After an eight-hour journey, most of which was spent playing 20 questions, we arrived at our forest base in Calakmul. It took us over an hour to drive from the main road along a dirt track into the forest. We were met by the exceptionally friendly staff, as well as the exceptionally heavy rain and thunder! This would prove to be a recurring theme throughout the week, but nevertheless we packed our bags into our allocated tents and started our week.
Week One

Our week in the forest consisted of our group helping biologists with their research in the area. We were able to interact with many different specialists and learn more about the biodiversity of the area. Some of the skills we were shown (and sometimes employed) included: how to track and identify animals, how to use mist nets to catch and identify birds, studying how a habitat may have changed over time, and how to process all of the data.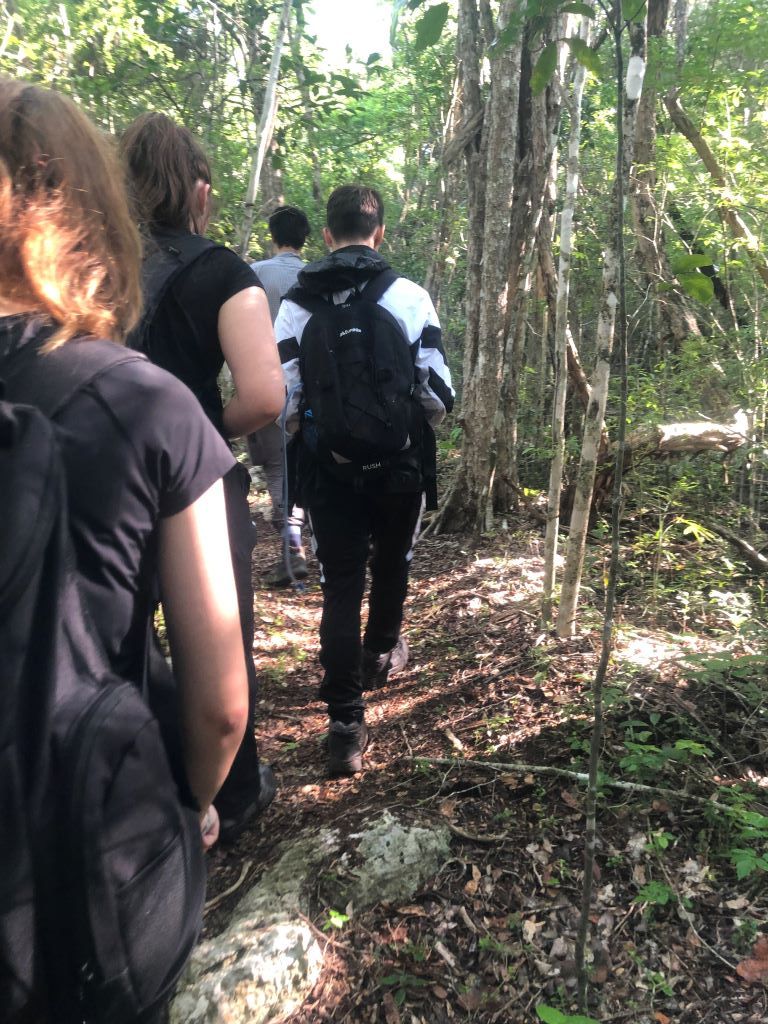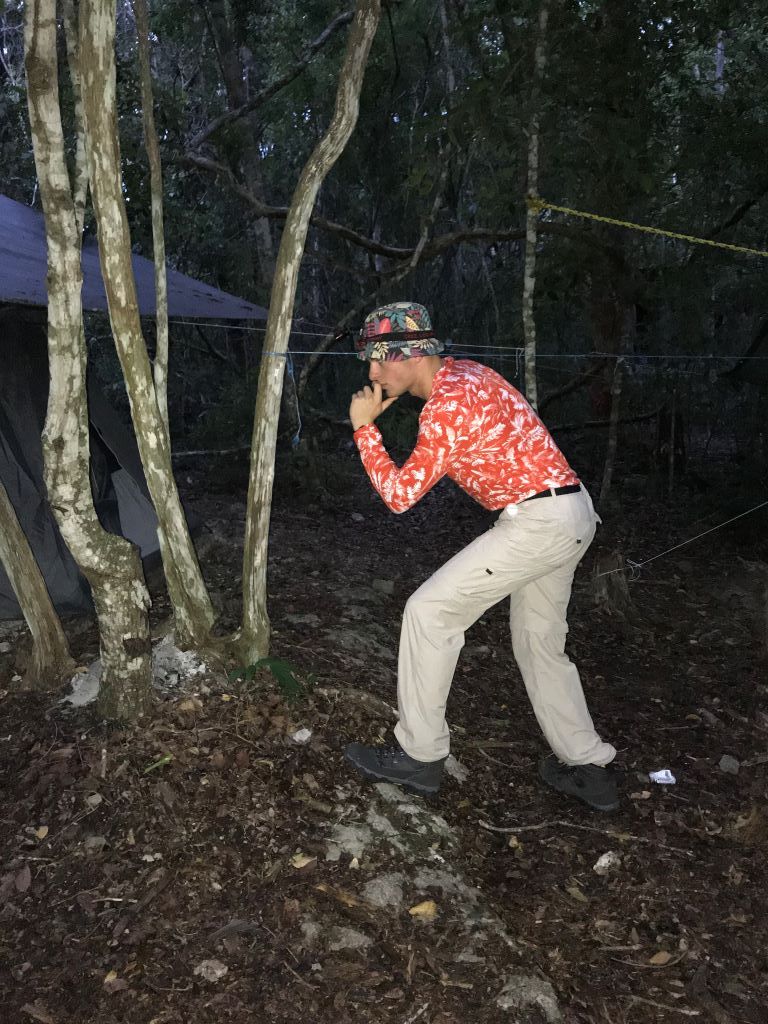 Each day the students would start with a research activity, some of these included bat capture, bird capture, butterfly capture, reptile and amphibian capture, and animal tracking. Everyone would then come together and have lunch around midday. A plentiful lunch was prepared and brought into our camp by a local family. The meals used basic ingredients but were always delicious. After lunch we would have a lecture on the ecosystem or a specific class of animal, followed by an afternoon research activity. The evening would consist of another local meal prepared and brought in for us, and then an optional research activity.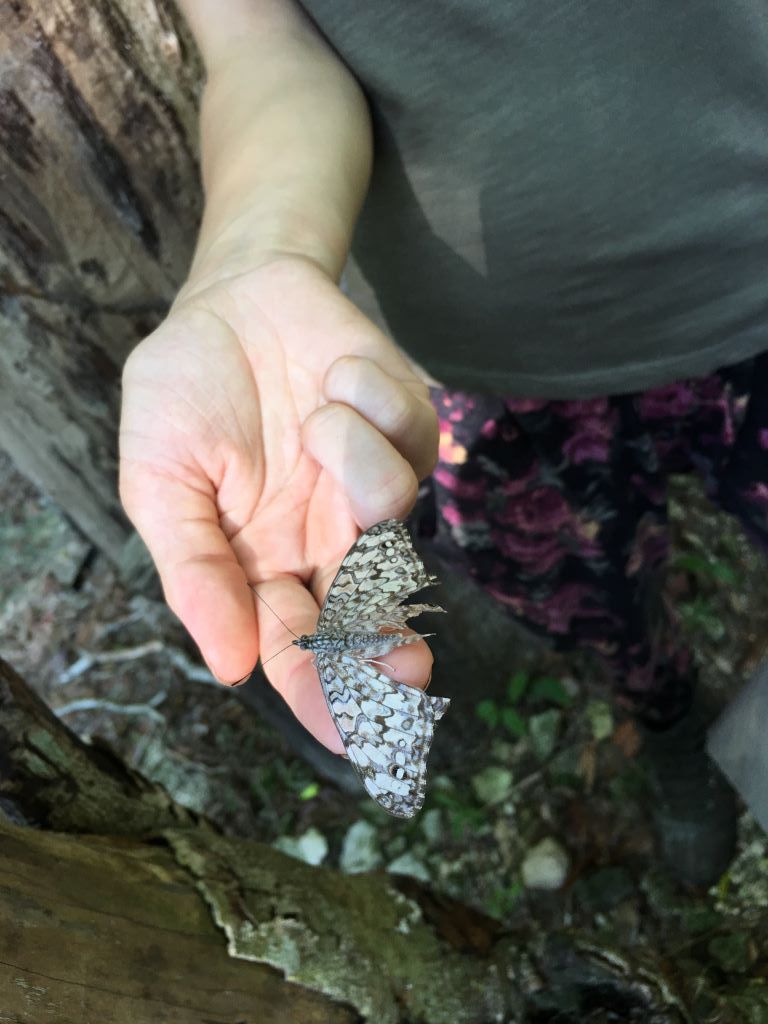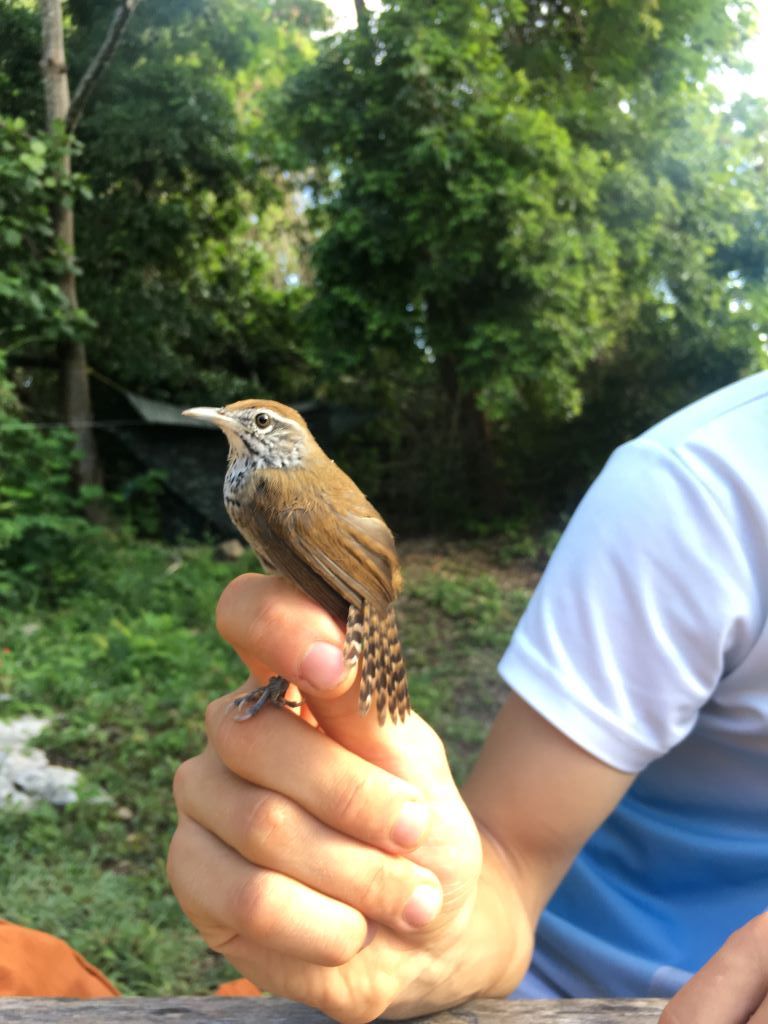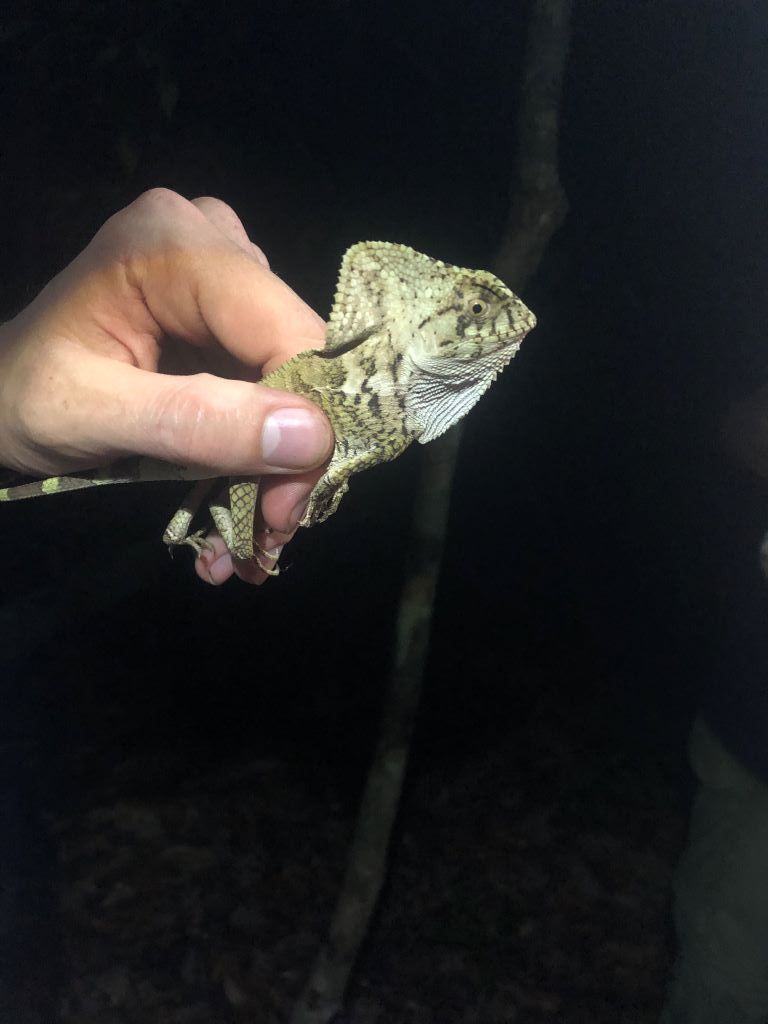 On one of the days we were taken down to the Mayan Ruins which ended up being a personal highlight for many. We were taken around the different ruins and were able to climb to the top of each of them to truly experience their scale. We agreed that pictures of the view do not do it justice, but that didn't stop us from taking some anyway!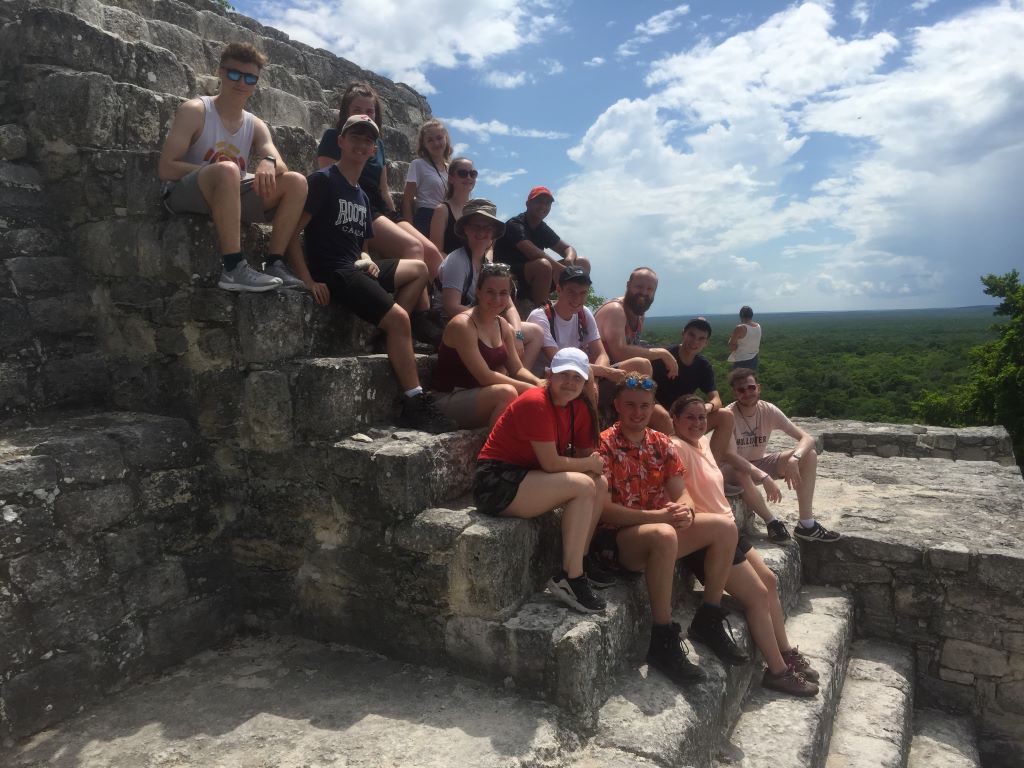 After a tough week of early starts, extremely basic living conditions, and keeping hydrated, we moved on to what was promised to be a more relaxed time in Akumal.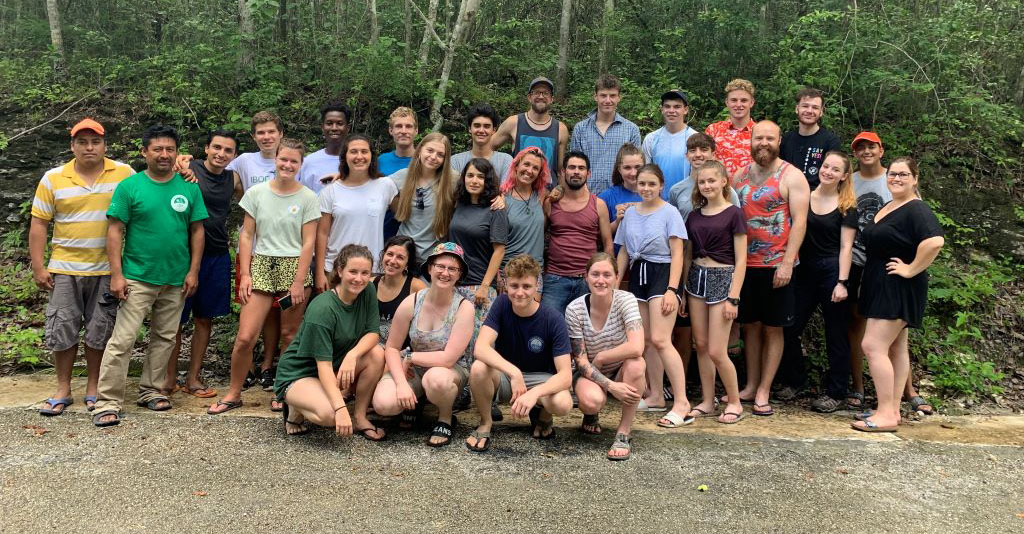 "The week was full of wonderful surprises and tough challenges that taught us a lot practically, while also allowing us to see many different species of animals and plant life that they had to offer in the reserve. Some of these were the Chechen tree, basilisks, howler monkeys, tapir and many other stupendous sights that truly are once in a life time sighting. Apart from the odd scare from giant bugs being in our tents, this week was one none of us will forget quickly!"
Week Two

After spending a week in the unpredictable weather at Calakmul, we took another four-hour journey to the sunny seaside in Akumal (the Place of Turtles) where we were greeted by a new team and new accommodation. It is hard to put into words just how joyous we all were when we found out we had a bed, a toilet, and air conditioned rooms at night!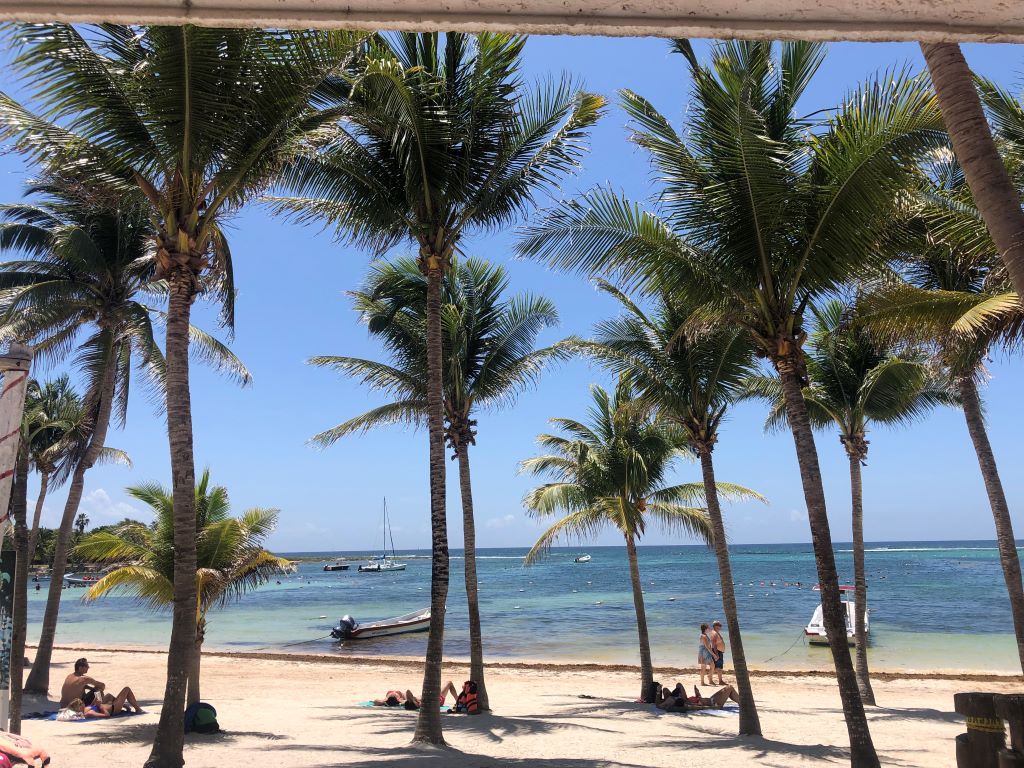 This week saw most of us waking early to attend lectures so that we could complete our PADI open water diving qualification. The students that were not part of this would go to the beach and snorkel with members of the Opwall team and help them gather data on turtle habitats. We would all meet for lunch at Turtle Bay, where they would put on a delicious menu for us to help ourselves. Following this came the practice dive in shallow water, followed by the open water dive. In the evenings at the accommodation we would eat dinner and have an evening lecture. These consisted of different university studies explaining their research, as well as a history of Akumal with regards to turtle conservation.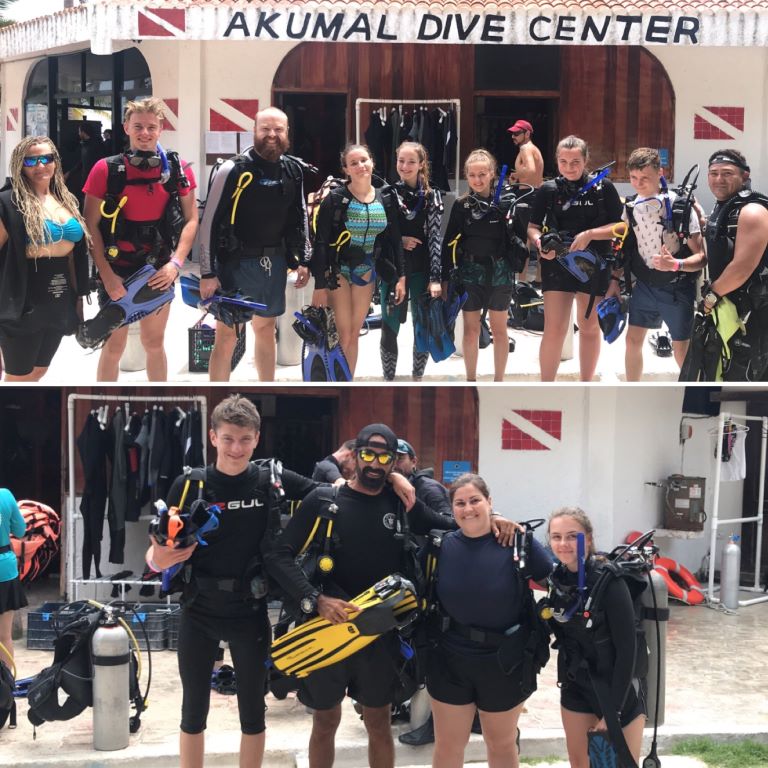 The final day in Akumal was spent on the beach. Up to this point we had successfully protected ourselves from the Sun, whether that be from the constant application of sun cream or being deep below the water's surface. A full day however seemed too much for some as we left the beautiful beach with a smile on our faces, and patchy sun burn over our bodies.
"Overall the trip was enjoyed by everyone, both the first and second week were great opportunities for everyone involved. It kept everyone active and provided everyone with a lot of knowledge about the two sites that were being conserved, while also allowing us to enjoy the local scenery, flora and fauna!"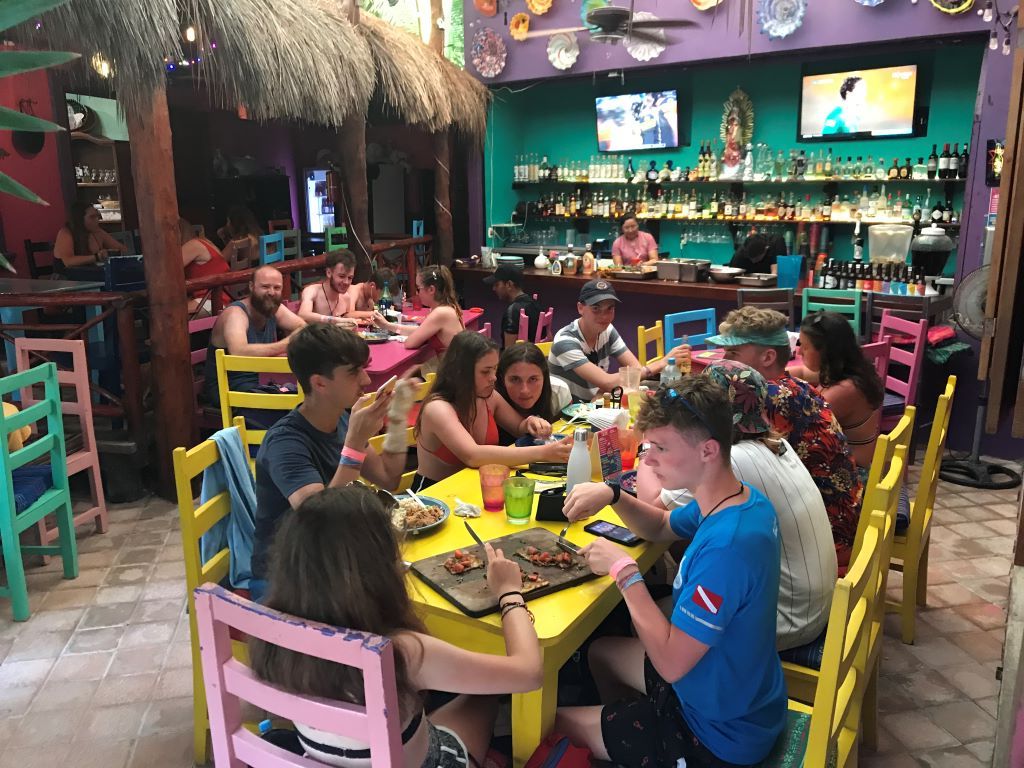 Mr. T. Winfield
Teacher of Biology