A Year in the Life of Dance at NSB 2018-2019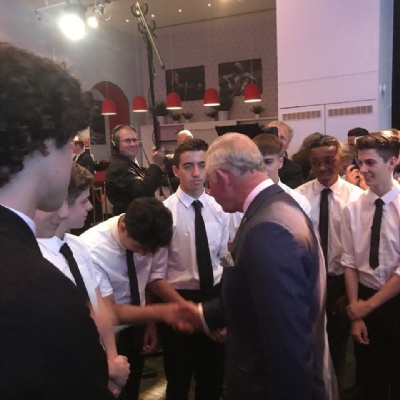 Dance at NSB has continued to be an exciting and busy place to be! It has been a wonderful year, full of fabulous achievements from our amazing students. They never fail to shock and impress us with their talents. Miss Wilcox and I are extremely proud of all that they do and we are so lucky to have such great support from all of the parents too, who continuously attend performances and events to support all of the fantastic work that they produce. We would like to say a HUGE thank you to everyone who supports us! Below is an outline of some of the wonderful things that our students got up to over the year.
September
HRH Prince Charles
The NSB Elite group started off the year with the most amazing opportunity! They were invited to perform for HRH Prince Charles as part of 'Children and The Arts' event that was being held at The Royal Albert Hall. The event was organised to raise awareness of the importance of the arts in schools; with MPs and a myriad of artists meeting to discuss the issue. Our students were lucky enough to meet Benedict Cumberbatch and Sir Lenny Henry.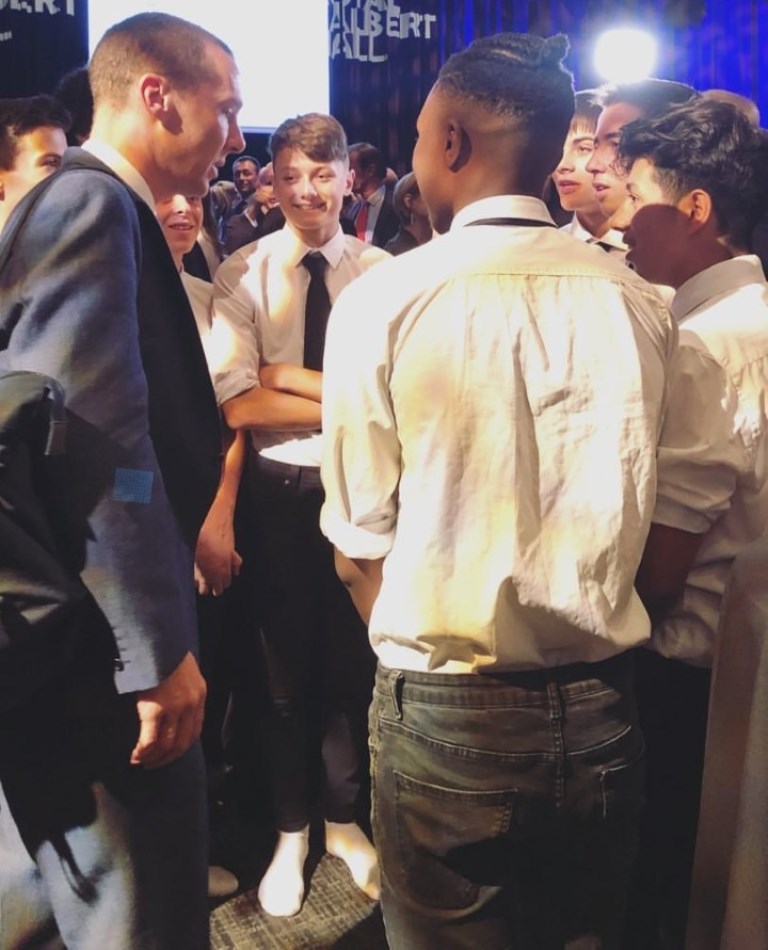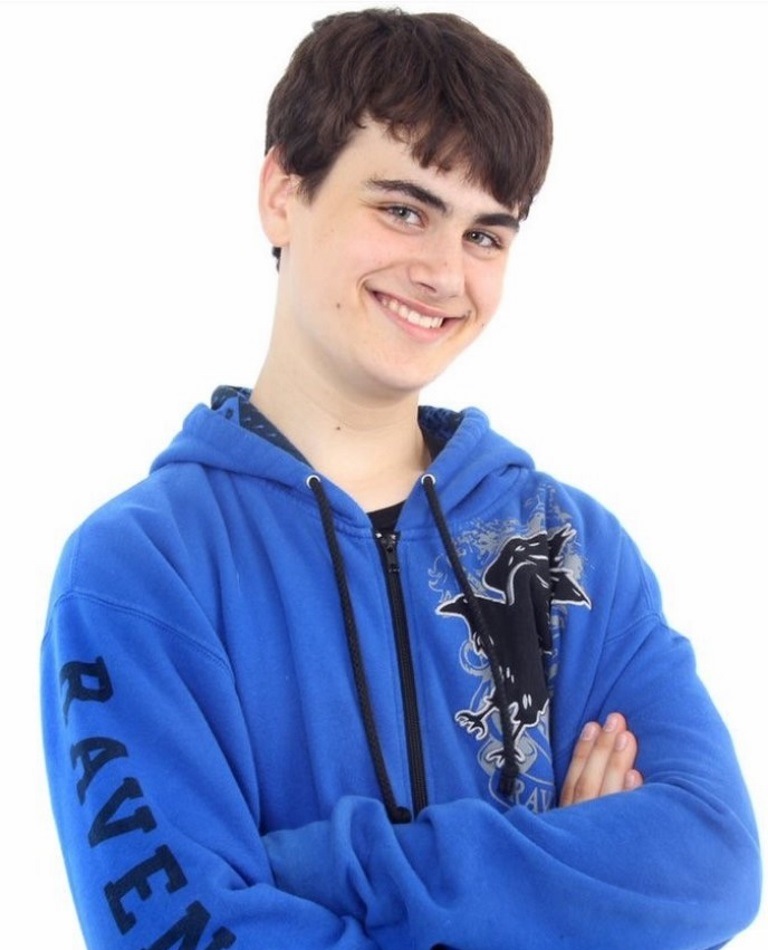 Dance4 CAT programme
Taylor Bliss was successful in his audition for the National Centre for Advanced Training programme. He went on to train at Dance4 in Nottingham every Saturday; working with professional dance artists.
A Level dance
September 2018 saw the introduction of A Level dance to NSB. Our first cohort embarked on the new course.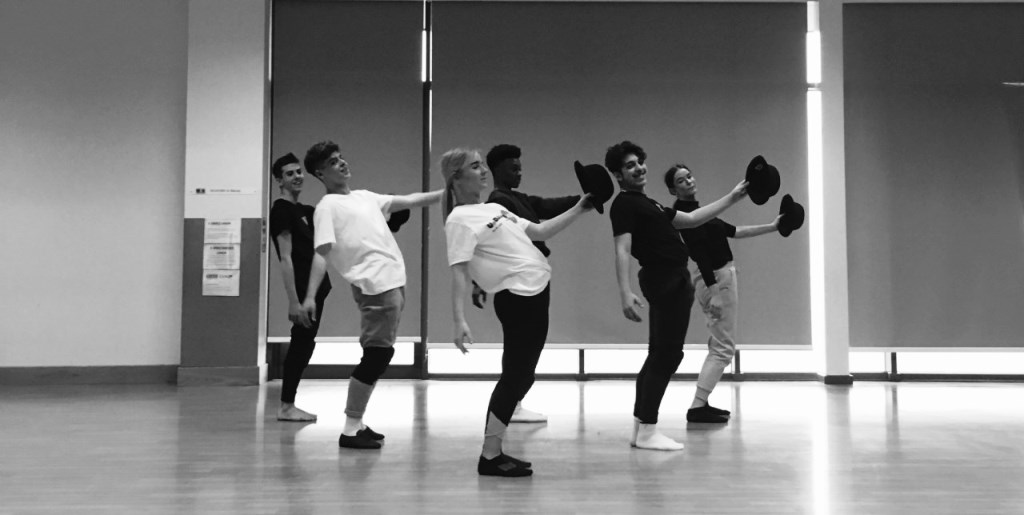 October
Richard Alston Dance Company
NSB dancers were honoured to be the 'curtain raiser' performance for the Richard Alston Dance Company tour 2018. They performed 'Lost Child' for two nights at the Royal and Derngate in Northampton.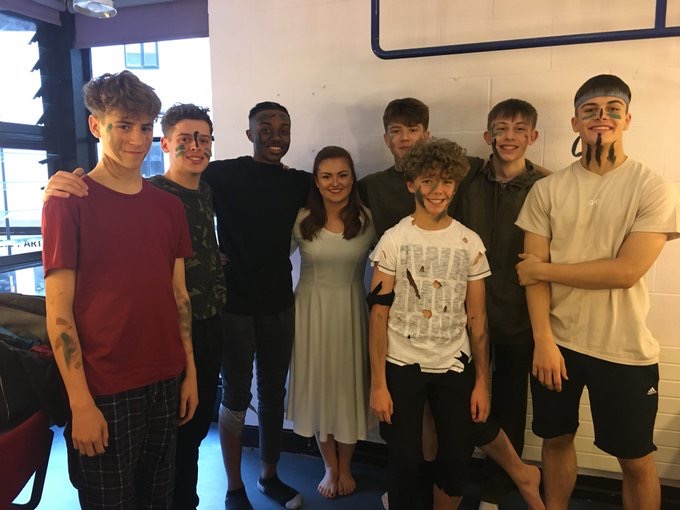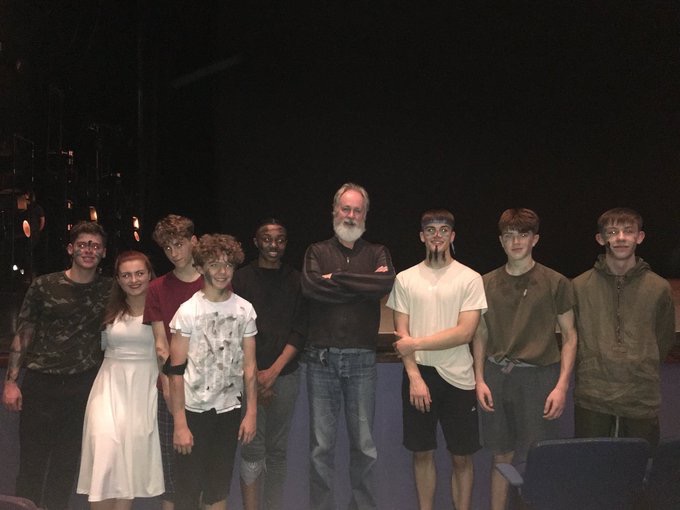 November
WW1 Centenary
NSB Elite and NSB Prodigy performed 'Over the Top' and 'To Jimmy' at the WW1 Centenary event held at NSB in honour of those who gave their lives for our freedom.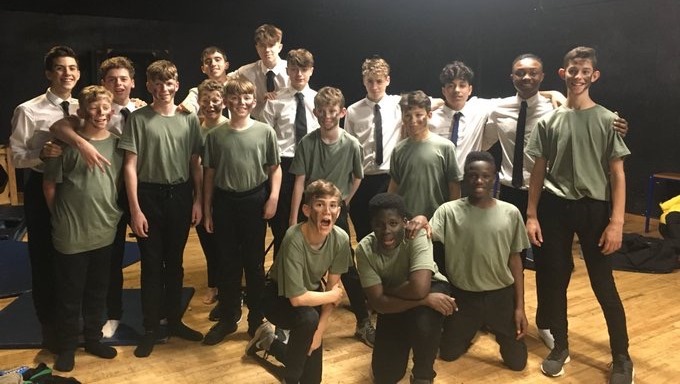 Urdang
NSB Dance was visited by Neo and Stanley from the Urdang Academy in London. The students took part in workshops that were designed to introduce them to the rigour and expectations of audition classes for professional dance schools.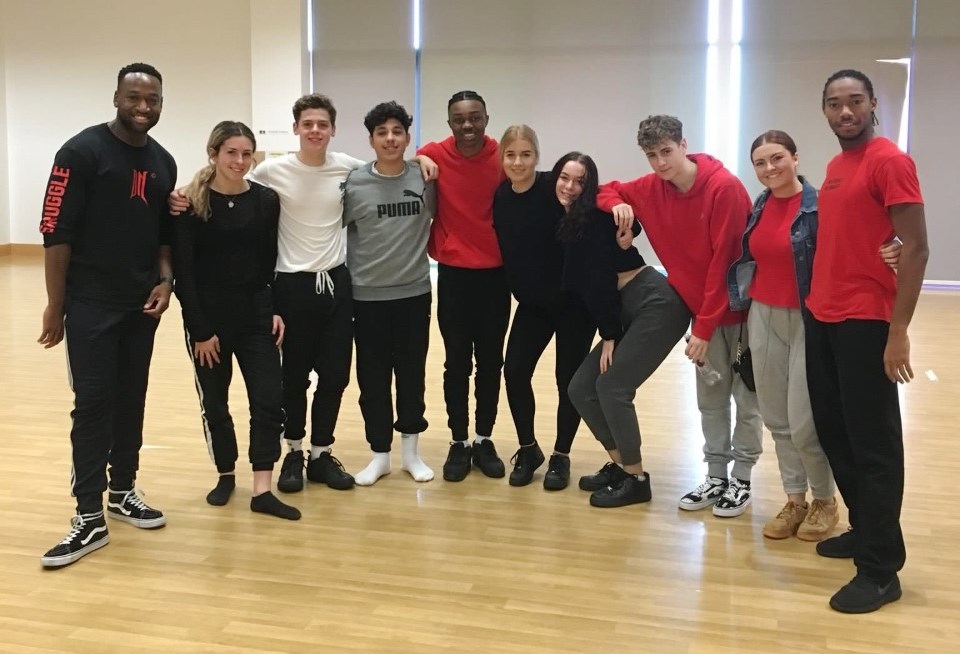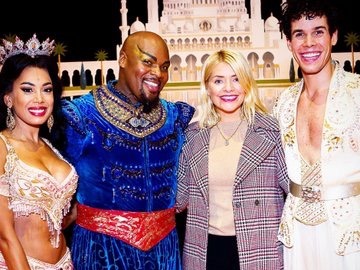 Aladdin West End
Ex-Pupil Anthony Hewitt was celebrating his 200th performance as Aladdin in the West End.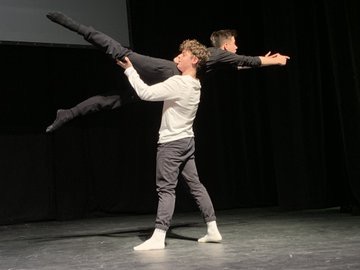 January
Holocaust Memorial events
Lewis Simpson and Gio Bordone performed Lewis' choreography as part of the Holocaust Memorial events being held in Northampton.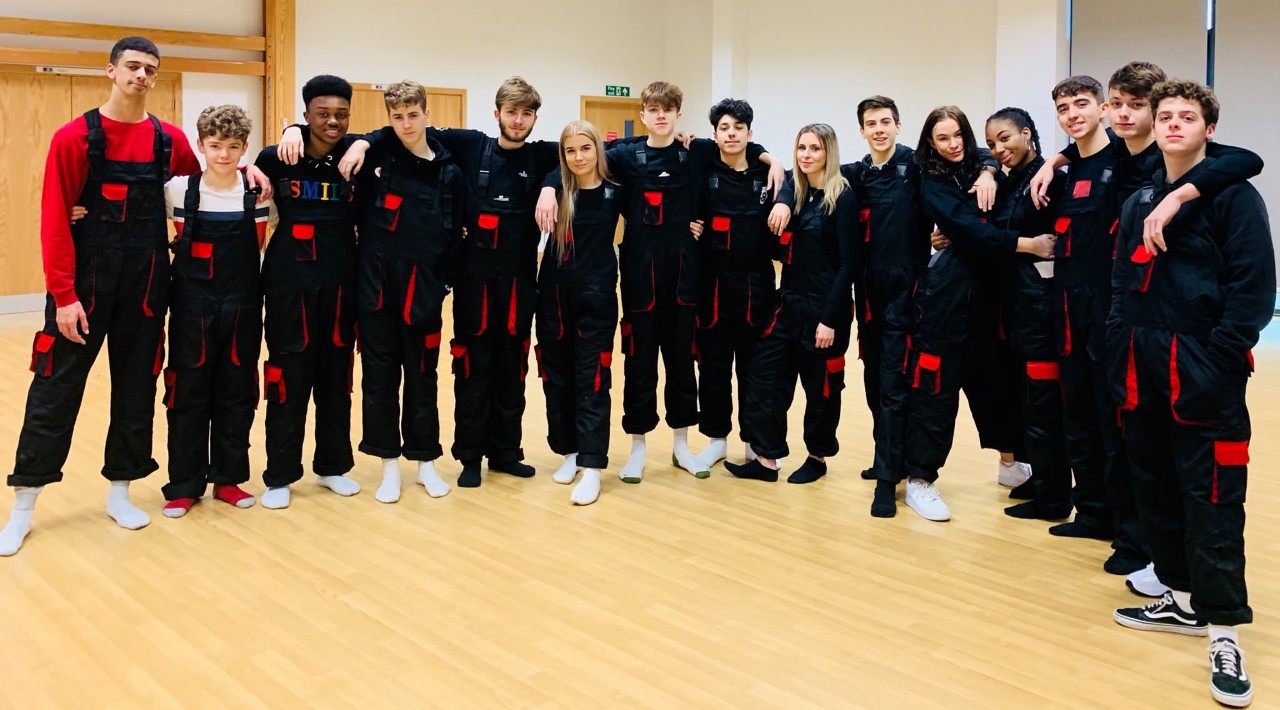 February
NDance
NSB Prodigy and Elite dance groups performed at NDance at The Core in Corby.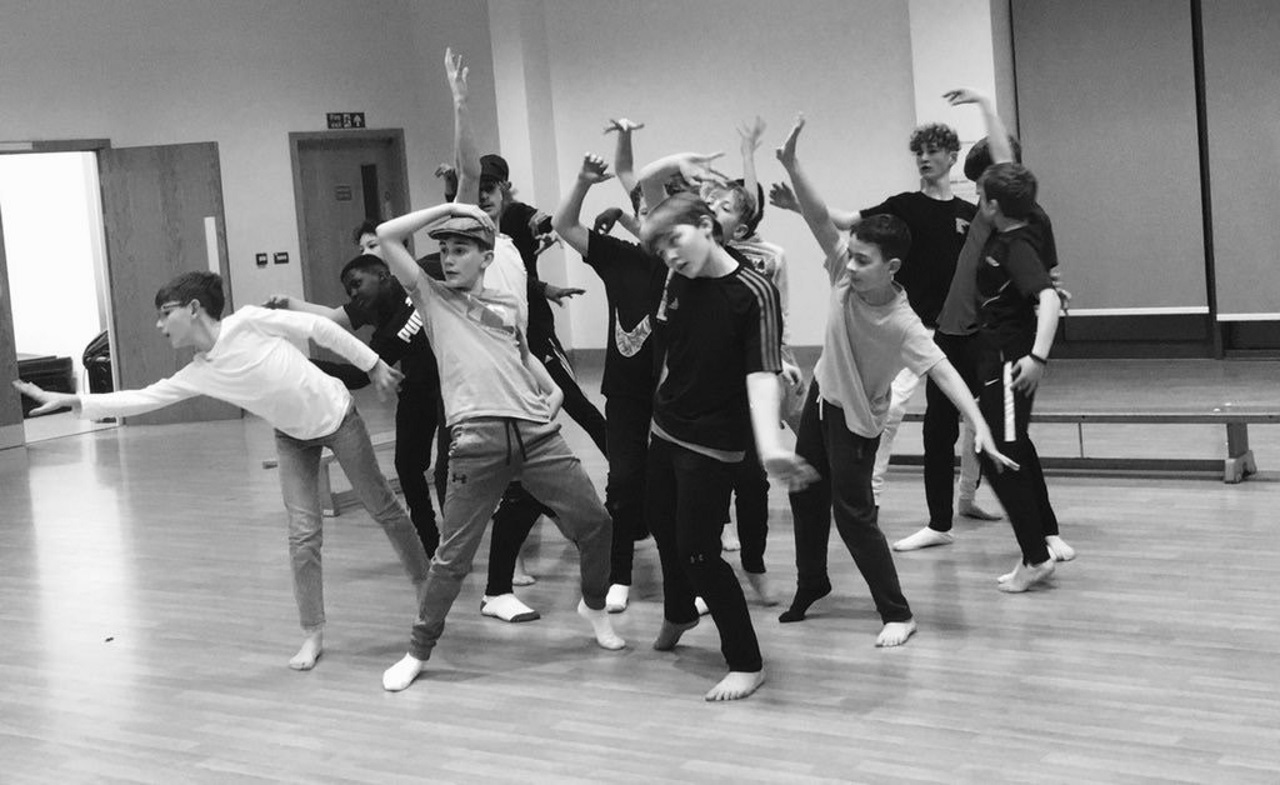 Junction 19
NSB held their annual dance show 'Junction'. It was fabulous to have the support of MP Michael Ellis and Tori Drew (Dance in Education Manager for One Dance UK) who always advocate the importance of the arts in schools. Junction is an event that I set up in 2010 with the aim of bringing young dancers together to share their work, from NSB and other dance schools, primary and secondary schools from across Northamptonshire.
This year we were really excited to have a school from further afield come to visit us. Whilst at the Nationals in 2018 we met High Storrs School from Sheffield. An amazingly talented group of dancers! They travelled down to Northampton to meet with us, take workshops in dance and then finally perform at Junction. It was a great event that allowed the young dancers to make friendships with like minded young people and to share their passion for dance.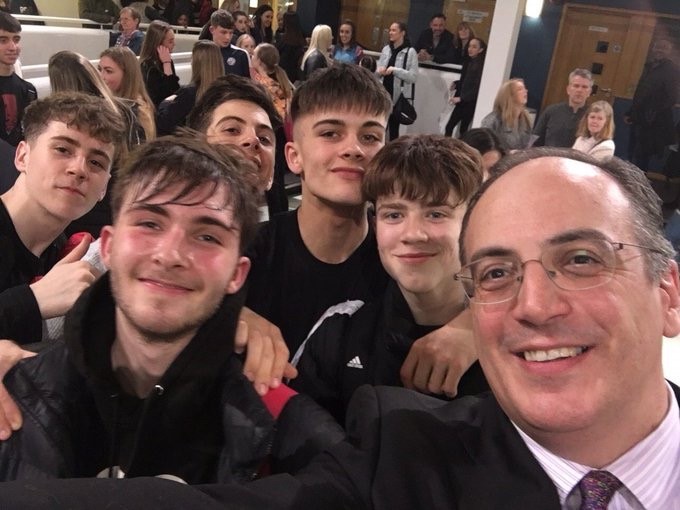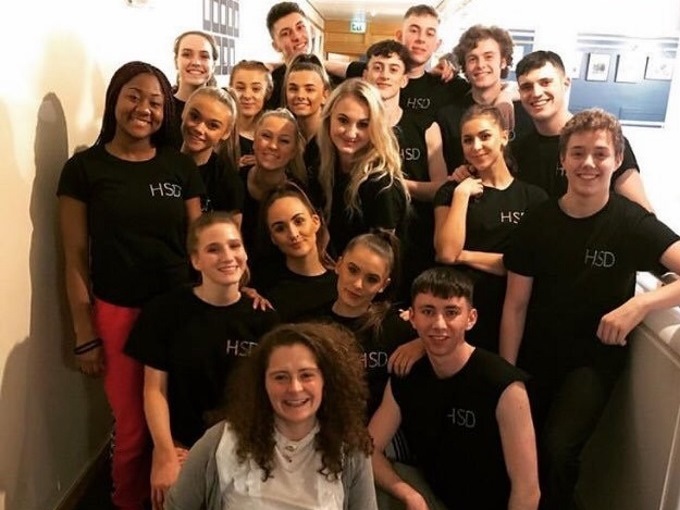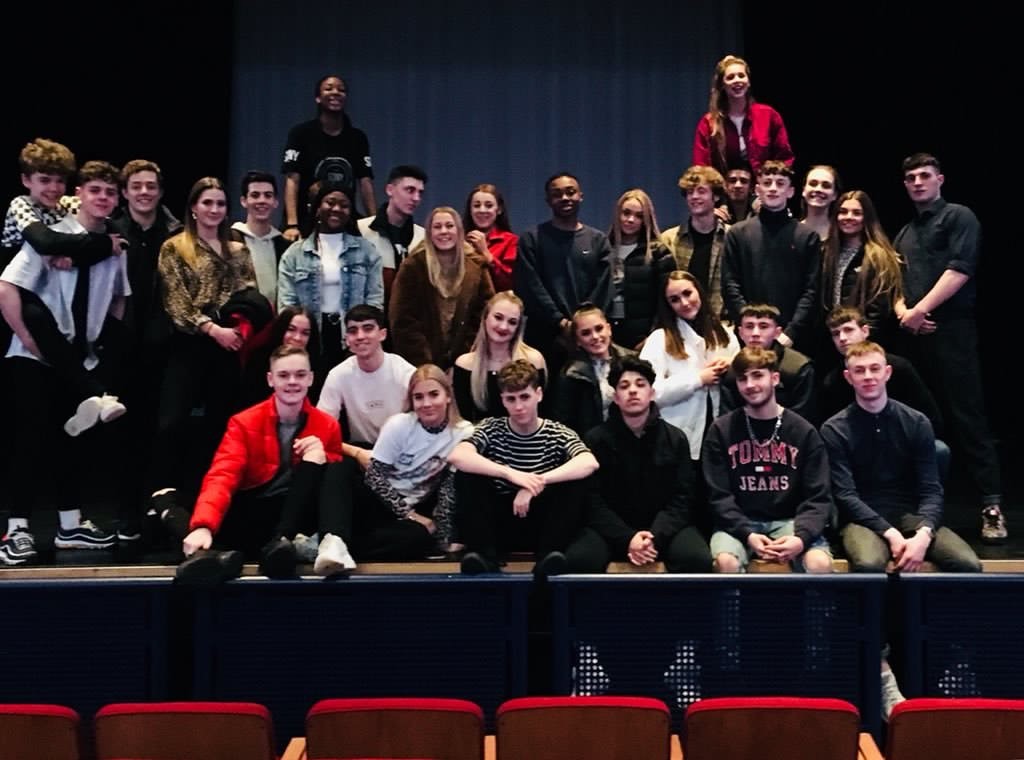 March
Street Dance Championships
Our NSB Street team competed at the UDO Street Dance Championships (East Anglia). The team choreographed all their own work, and placed 2nd in U18 Intermediate. This qualified the team to compete at the Udo Worlds Street Dance Championships 2019.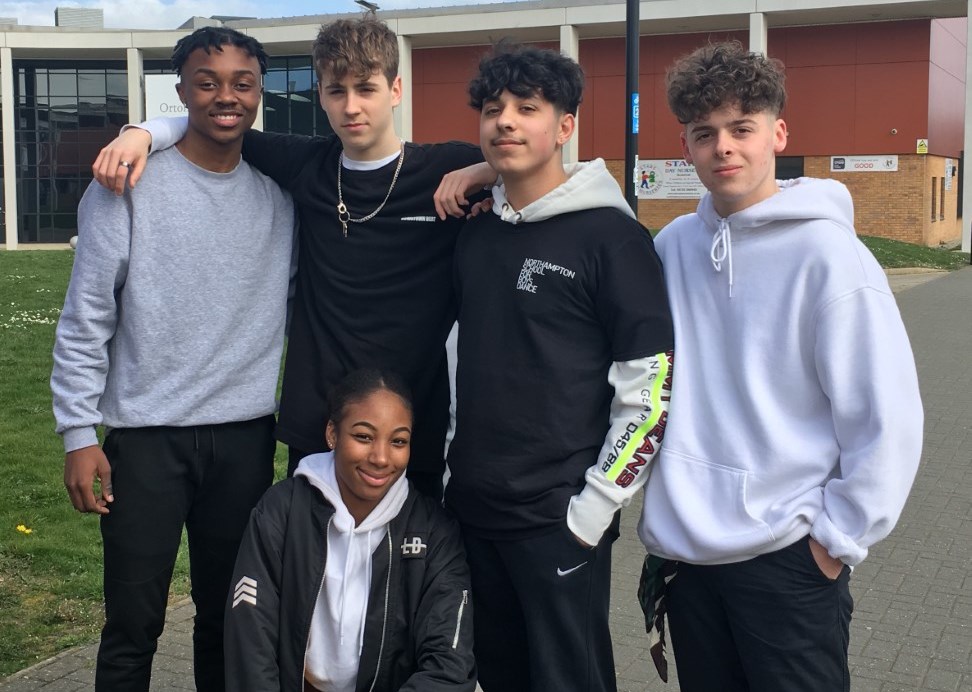 Sammi Lee Jayne
The NSB street dance students were lucky enough to have Sammi Lee Jayne (dancer with Rihanna, Zara Larson, Robbie Williams, Kylie Minogue, Dua Lipa) visit us at NSB. This gave the students an opportunity to learn more about the commercial industry and the demands of picking up and performing complex choreography. Thanks to Miss Wilcox for organising the event.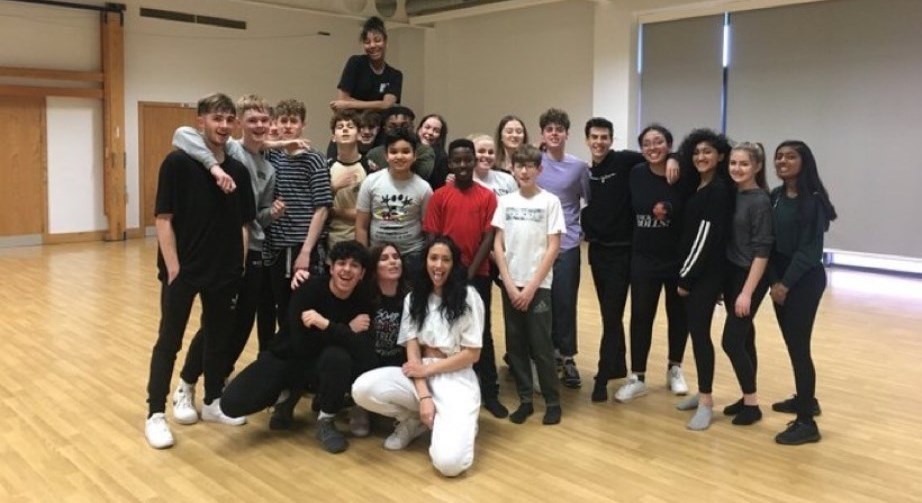 Sir Nicholas Serota
The NSB Prodigy and Elite dance groups performed to Sir Nicholas Serota, Chair of the Arts Council.
Move It 2019
Our NSB Elite team performed on the Main Stage at Move It 2019 at the Excel in London. The students also took workshops with industry professionals. Lewis Simpson was spotted during a workshop with the Royal Family Dance Crew and was selected to perform on their Fan Runway before their evening performance. It was also an opportunity for us to catch up with ex-NSB pupil Charlie Goddard as we watched him perform with Wilkes Academy on the Main Stage. The dancers also had the opportunity to meet with MP Michael Ellis and take part in a live interview backstage.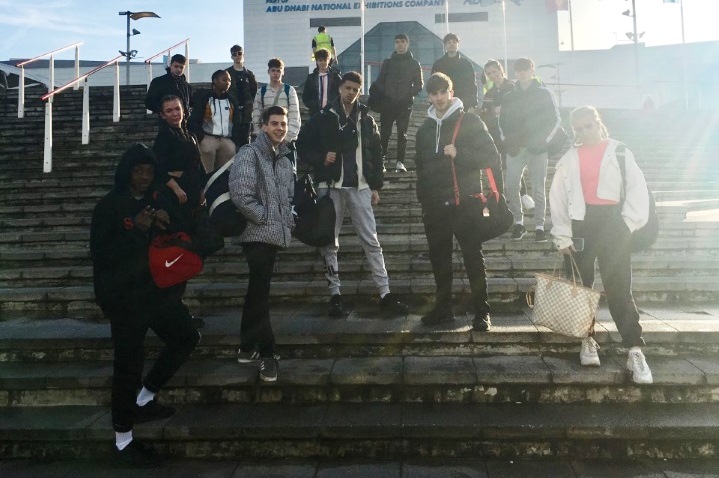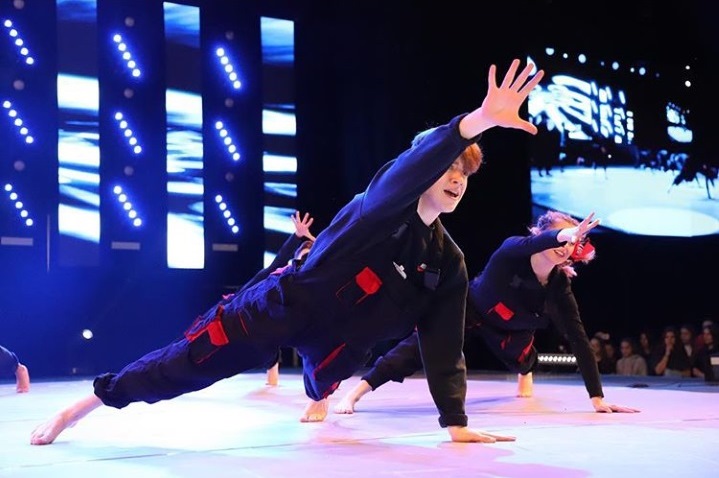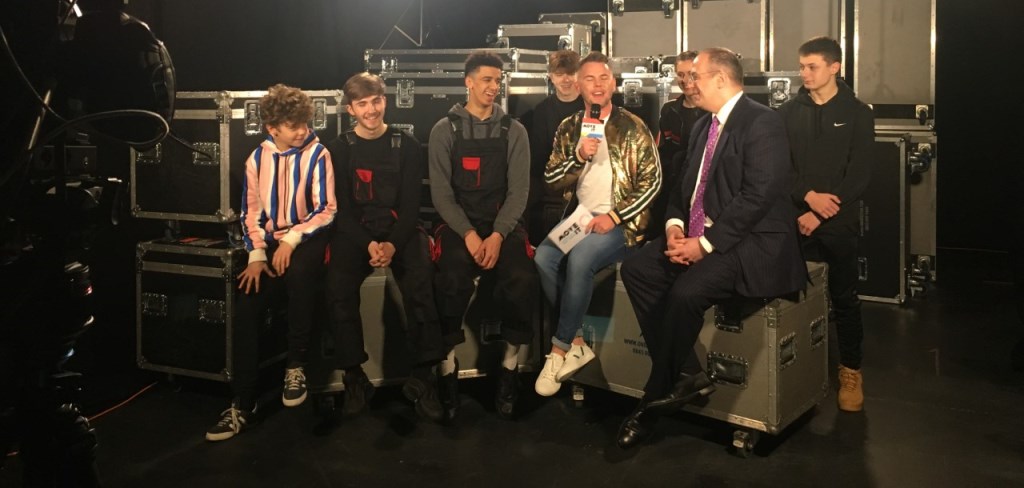 April
Can You Dance? Regionals in Norwich
Our junior team 'Prodigy' competed at the Can You Dance? Regional Convention in Norwich. They were invited to showcase their work at the Super Convention in Liverpool this coming October.
Our senior team 'NSB Elite' competed in the Can You Dance? Regional Convention in Norwich and were placed 2nd in the senior category. This qualified the team to compete at the Super Convention in Liverpool this coming October.
During the regionals event classes, Adam Tame when in Year 9 was talent-scouted by The Chantry Ballet School. Adam was invited to attend an audition and was offered a scholarship for the Associates Programme.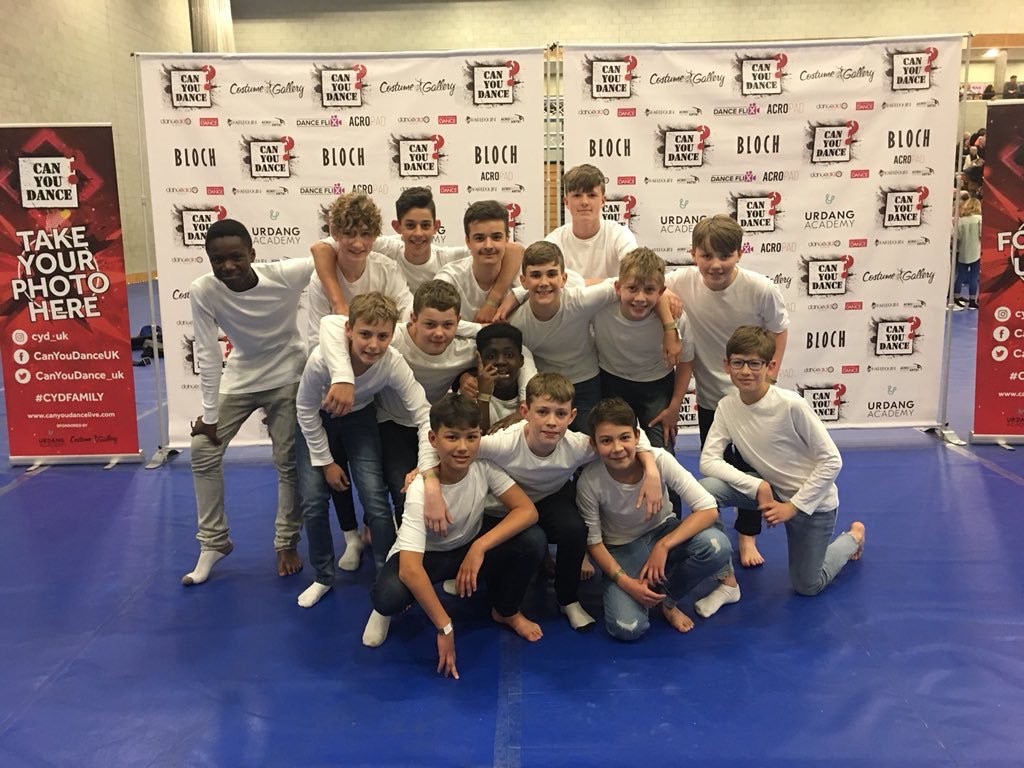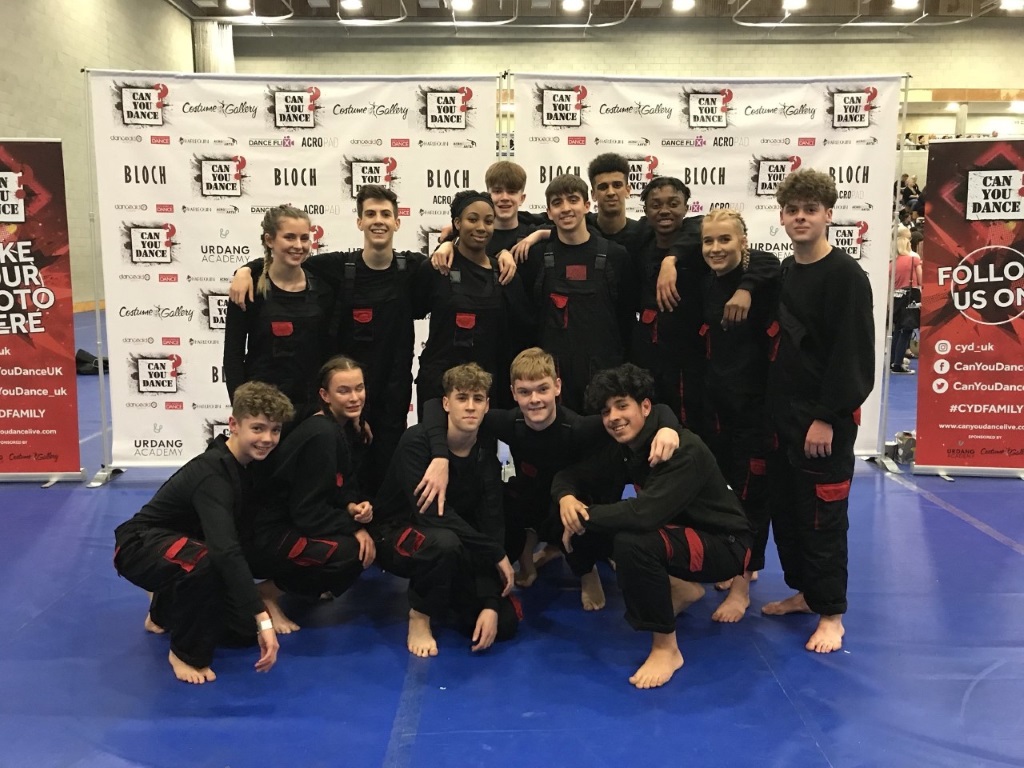 May
Posi Morakinyo
NSB Dance had a visit from ex-NSB student Posi Morakinyo who has just finished his three year training at Italia Conti. Posi was awarded a full scholarship to train at the school and he is about to embark on his first professional role in the new touring musical Madagascar.
GCSE Dance
Our third cohort went studied the GCSE Dance specification for two years and took their final exams in May.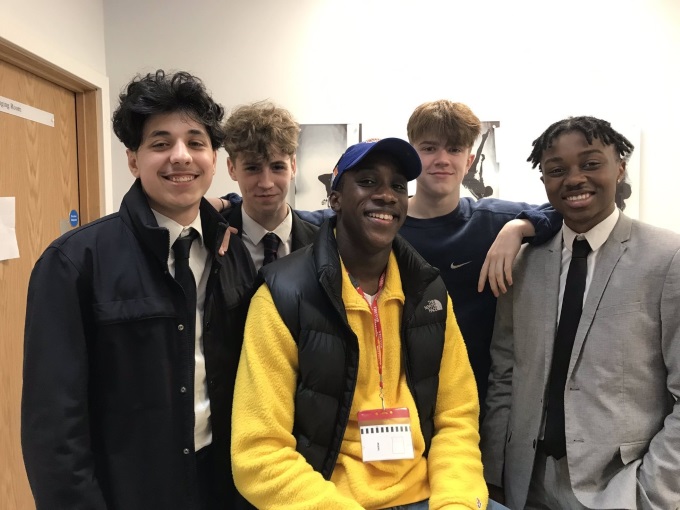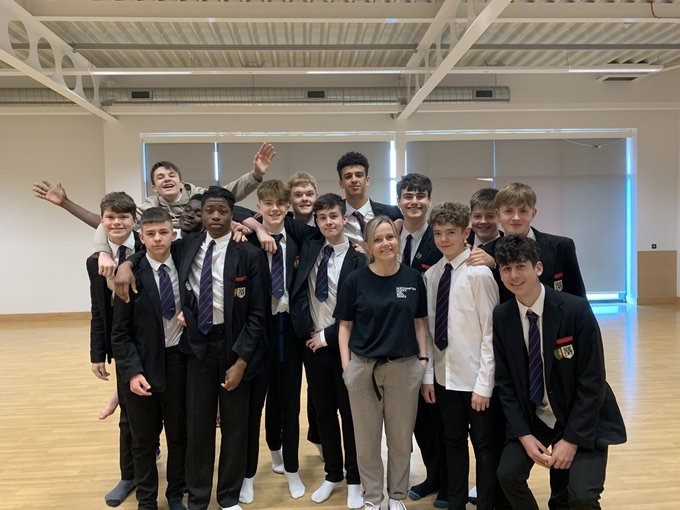 June
National Youth Dance Company
Ex-NSB student Kit Ibbott began his first tour with the National Youth Dance Company performing MADHEAD by Botis Seva. The work was premiered at Sadlers Wells Theatre in London.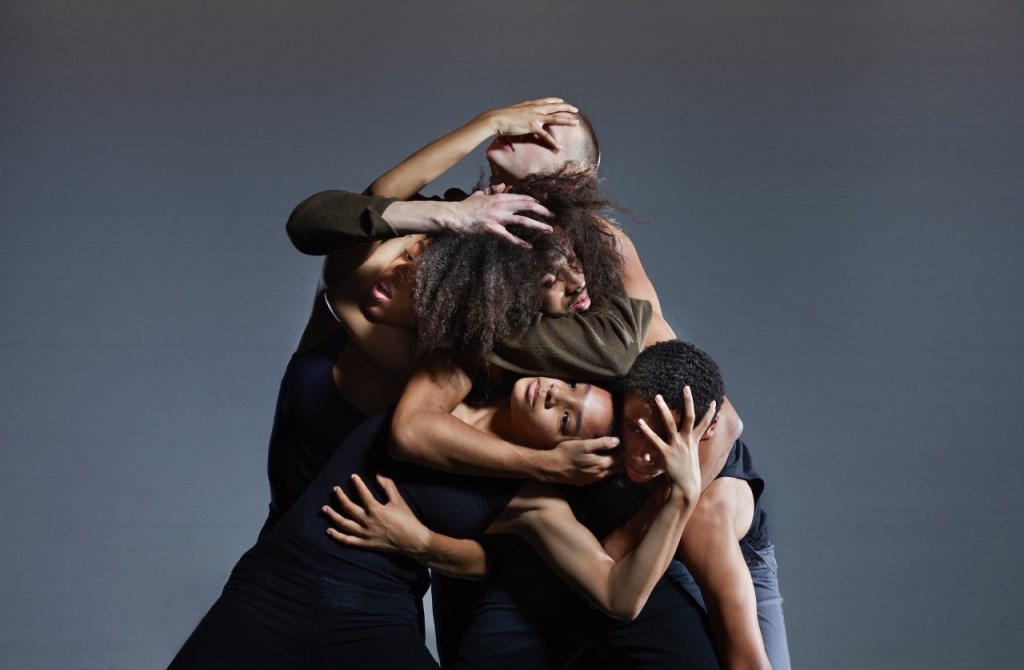 July
One Dance UK's Young Creatives Project 2019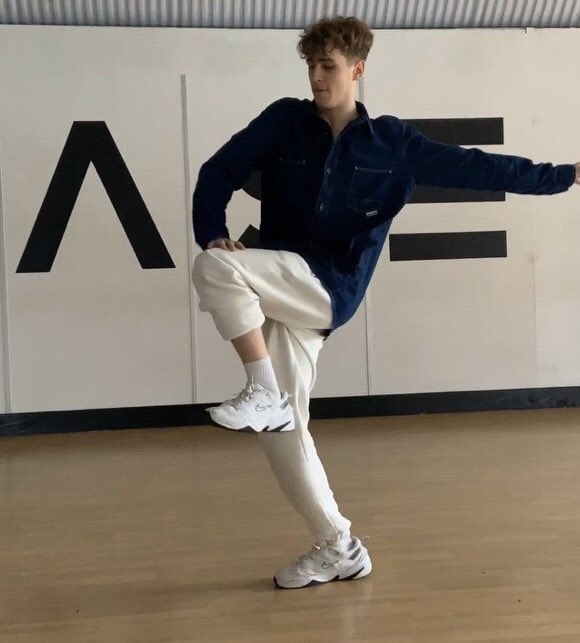 Angus Simpson was one of six young people selected from across Great Britain to take part in this project. The young choreographers created their own dances with support from professional dance artists; culminating in two live performances.
Angus had Liam Frances from Rambert Dance Company as his mentor; an amazing opportunity for him to work with someone who works professionally in the industry. His final piece of choreography was firstly performed at The Royal Opera House in Covent Garden and then at The Southbank Centre in London as part of the National Youth Dance Festival (U.Dance). It was a true honour to go and watch the work performed live on stage (performed by Lewis Simpson). Angus is definitely a young talent who will no doubt succeed in all he wishes to do.
ON's Centenary Gala Ball
The Year 12 A Level students performed Bob Fosse repertoire 'Steam Heat' at the Centenary Gala Ball, entertaining over 500 guests.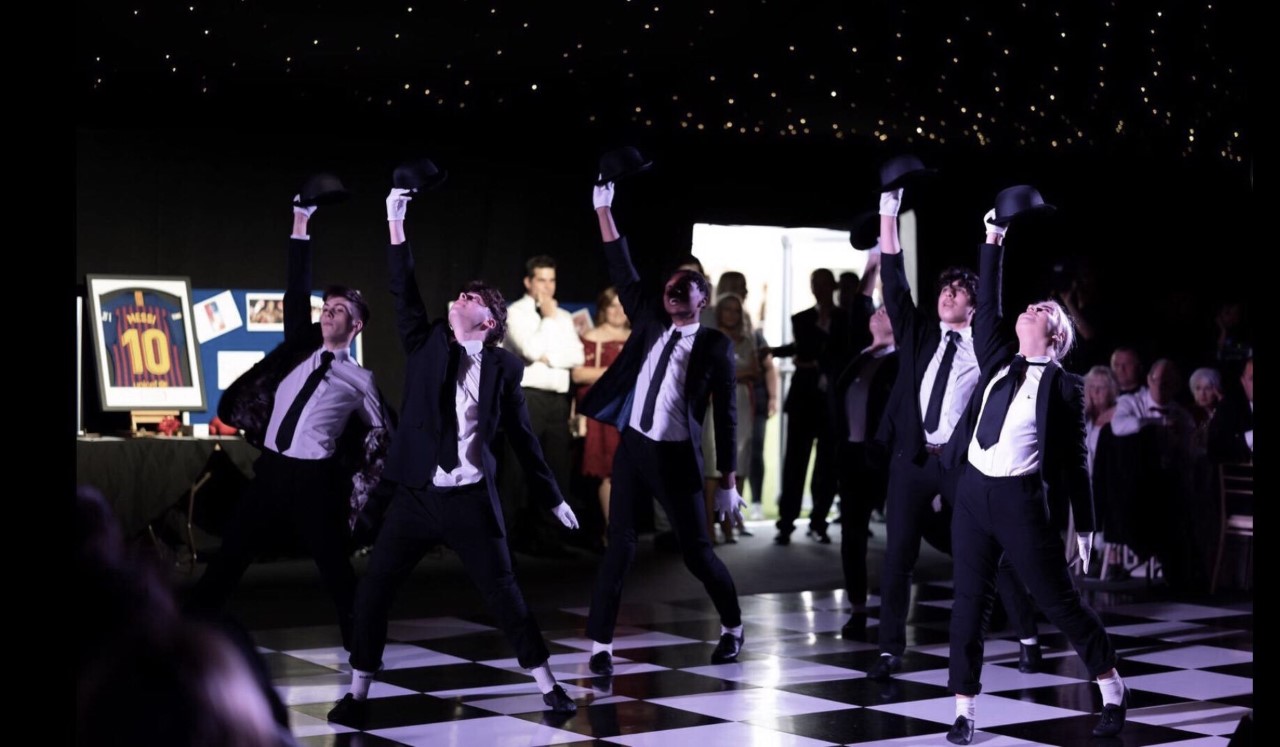 Students going on to train in dance
Year 11 dance students Ben Mineards, Jacob Reid and Taylor Bliss all secured places at top training establishments. Jacob was offered a full scholarship at Wilkes Academy and Taylor secured a scholarship offer to study dance and musical theatre at Bird College in Kent. Both Taylor and Jacob decided to remain at NSB to complete their A Levels. Ben Mineards accepted his offer and will be going off to train in dance and musical theatre at Urdang in London.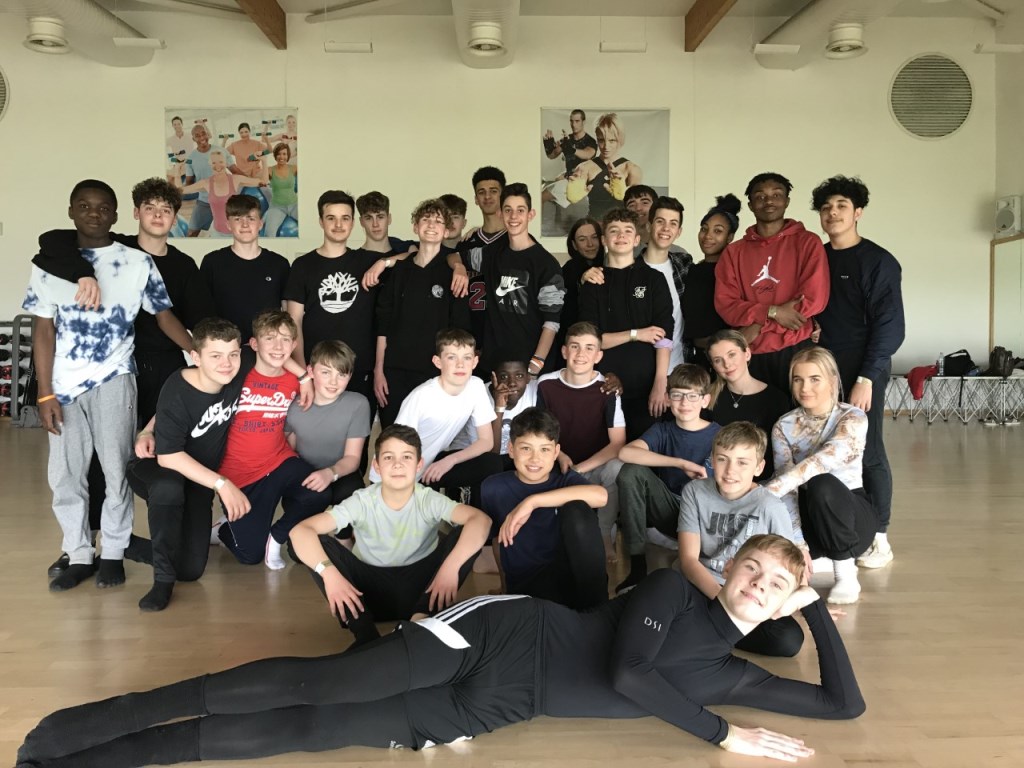 Upcoming events
Both NSB Elite and Prodigy teams will be travelling up to Liverpool in October to the Can You Dance? Super Convention.
The junior team 'Prodigy' will be showcasing their work on the main stage and the senior team 'NSB Elite' will take part in the Senior National finals competition. Students will also be taking classes and workshops with industry professionals.
Miss A. Clinton
Drama/Dance Learning Leader