NSB Sports Day 2019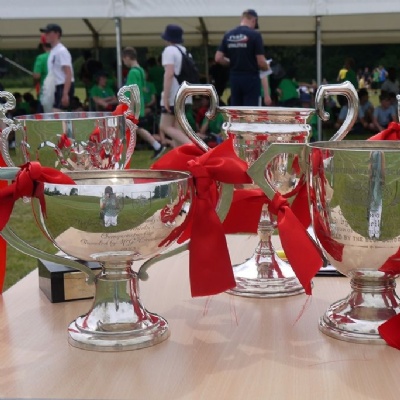 July 17th 2019 was the one day on this year's school calendar when lessons were suspended and the entire school population came together to engage in enjoyable and competitive Inter-House activity. Teamwork is vital. With an event of this scale all must play their part, or the day simply will not work. I am pleased to report that once again the students and staff pulled together to make the day a great success and a positive experience for all involved. Indeed, there were many present who considered this year's event to be one of the best ever.

| | | | |
| --- | --- | --- | --- |
| 850 | - Athletes | 352 | - Performances on the track |
| 320 | - Performances in the field | 200 | - Sixth Form Leaders |
| 128 | - Tennis doubles matches | 100 | - Supervising staff |
| 96 | - Volleyball matches | 64 | - Softball matches |
| 48 | - Tug of War matches | 64 | - Boccia matches |
| 5 | - Sports day records | 1 | - Unified school |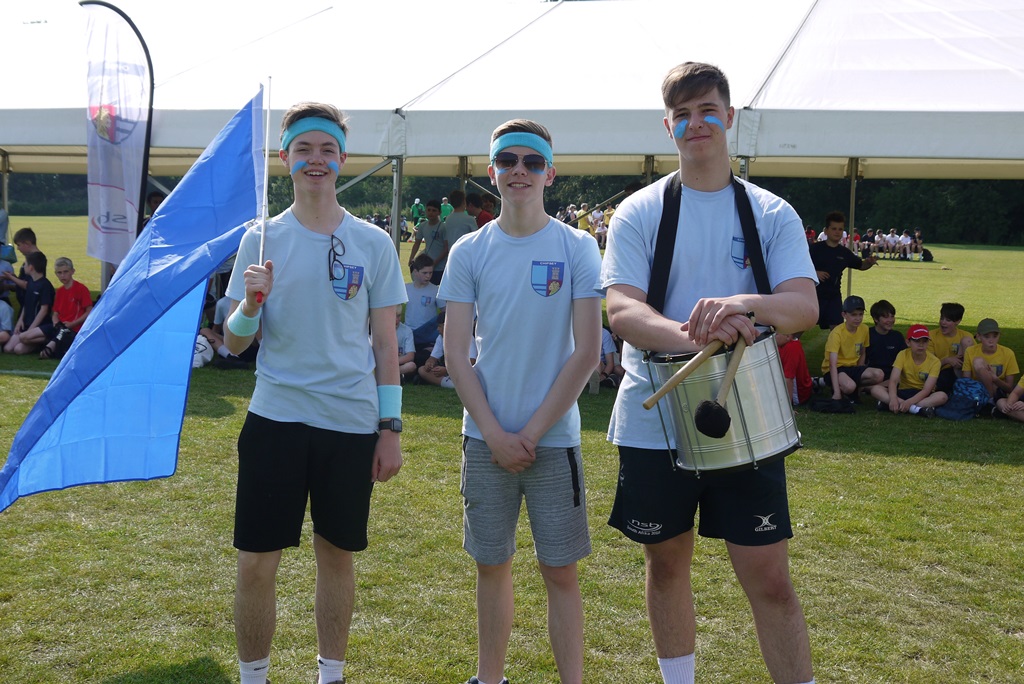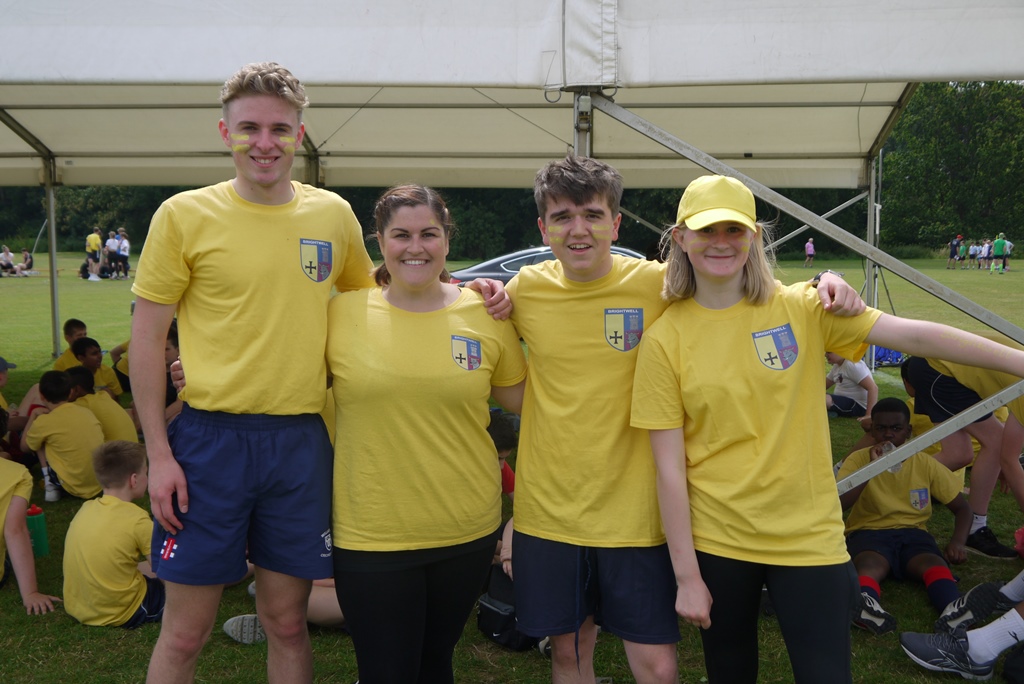 The heat presented some issues but the students coped admirably. The relays remain the highlight of the day for many and this year's series did not disappoint with some fantastically close races. The atmosphere at these four events encapsulates what the House system is all about, with staff and students alike rising as one to cheer home their teams who are giving their all on behalf of their House.

YEAR 8
800M
2.22.0S
LOGAN BRIGGS
BRIGHTWELL
(EQUALLED THE RECORD)
YEAR 8
JAVELIN
32.75M
JORDAN GBAMANJA
WASHINGTON
YEAR 9
300M
41.69S
BARNEY BALLANTINE
BRIGHTWELL
YEAR 9
SHOT PUT
14.53M
JOSH TUTT
BRIGHTWELL
YEAR 10
800M
1.59.8M
NOAH BENNETT
CHIPSEY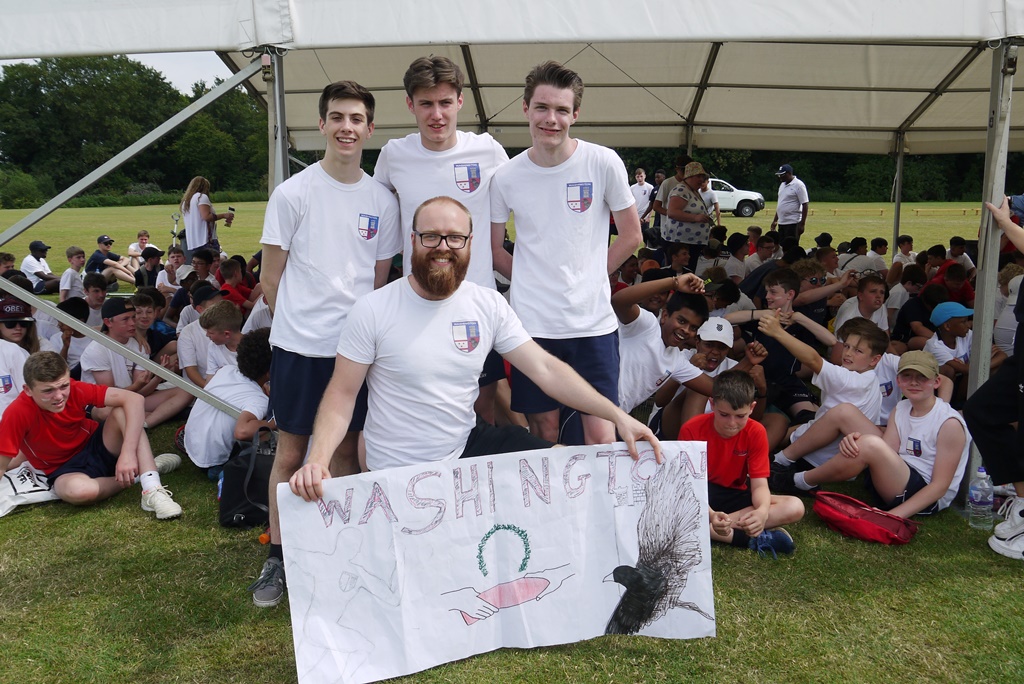 Grateful thanks are expressed to all staff and Sixth Form students who gave up their time in order to encourage the performers, supervise students and officiate over events throughout the day. Particular thanks are given the Year 12 BTEC Sport students who did a tremendous job in the planning and running of both the Year 8 and Year 10 softball competitions.

Congratulations go to all students who were active, regardless of final positions. Every performance contributed to the respective House totals. Particular congratulations go to Mr Quinn and Manley House, who won the overall Sports Day for the second time in the last three years.
The cups for Sports Day were decided as follows:
| | | | | | | |
| --- | --- | --- | --- | --- | --- | --- |
| | YEAR 7 | | | | YEAR 8 | |
| 1ST | WASHINGTON | 110 | | 1ST | BRIGHTWELL | 76 |
| 2ND | MANLEY | 82 | | 2ND | CHIPSEY | 56 |
| 3RD | BRIGHTWELL | 69 | | 3RD | WASHINGTON | 34 |
| 4TH | CHIPSEY | 48 | | 4TH | MANLEY | 34 |
| | | | | | | |
| | YEAR 9 | | | | YEAR 10 | |
| 1ST | MANLEY | 114 | | 1ST | CHIPSEY | 80 |
| 2ND | BRIGHTWELL | 78 | | 2ND | MANLEY | 50 |
| 3RD | WASHINGTON | 74 | | 3RD | WASHINGTON | 50 |
| 4TH | CHIPSEY | 34 | | 4TH | BRIGHTWELL | 20 |
OVERALL SPORTS DAY RESULTS:
| | | |
| --- | --- | --- |
| 1ST | MANLEY | 280 |
| 2ND | WASHINGTON | 268 |
| 3RD | BRIGHTWELL | 234 |
| 4TH | CHIPSEY | 218 |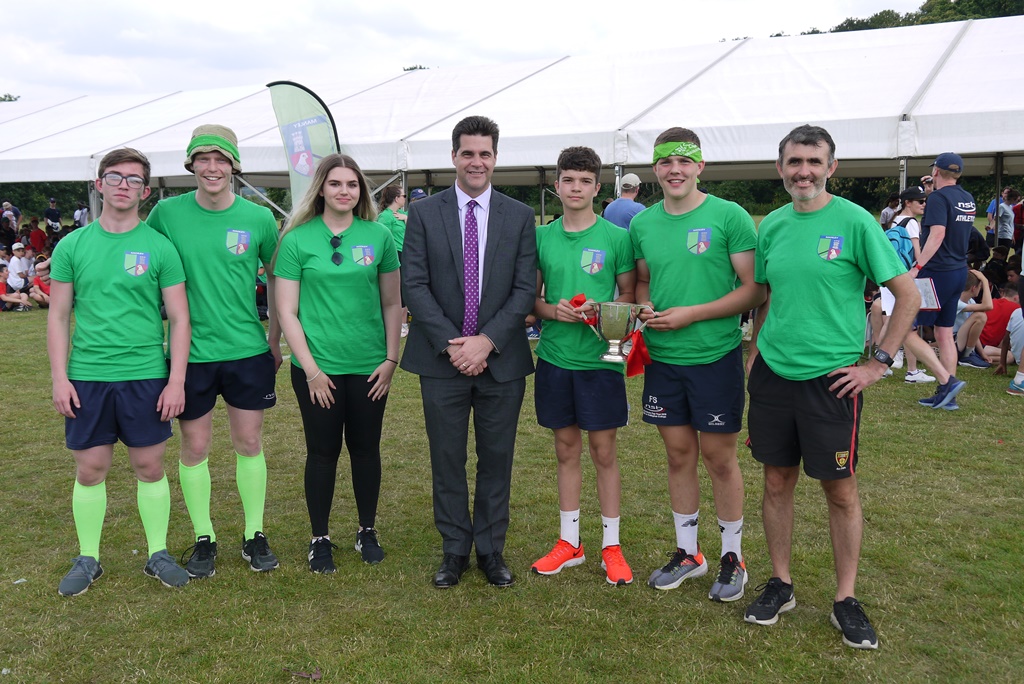 Mr J. Wilcock
Director of Sport