NSB student selected for FA Centre of Refereeing Excellence 2019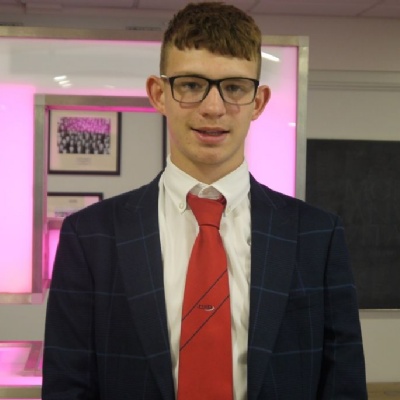 Year 12 NSB student Dan Wood has been the captain of his age group football team for the past six years. Over the past three years he has been refereeing and is currently our go-to referee from within the school body. He found out this week that he has been selected for The FA Centre of Refereeing Excellence (CORE) - a fast-track programme for referees who are showing particular aptitude and promise in refereeing.
Dan is the only referee from within the County to be nominated for the CORE. He took an exam in Basingstoke on the laws of the game and a fitness test, both of which had to be passed for consideration. There were a dozen exams around the country and the best performers from each of those were then selected for the national CORE. Dan is one of these referees.
The FA Centre of Refereeing Excellence (CORE) is an emerging and exciting refereeing structure that aims to provide an identified number of referees at a variety of levels with quality training, education and development opportunities delivered both centrally and across a number of regional locations.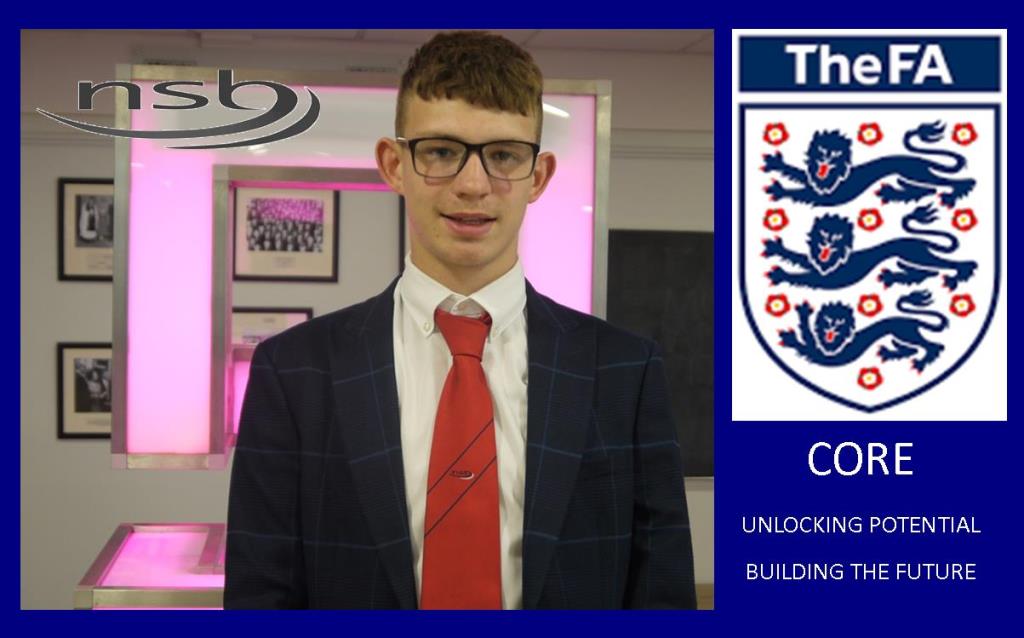 FA CORE is for those referees who are demonstrating that they have the clear 'potential' and 'opportunity' to progress in refereeing regardless of which part of the country they are from, their gender or their age.

Referees involved in FA CORE at all levels must always possess (among other aspects) the appropriate levels of:
Focus and Commitment
Enthusiasm to progress
Developing on-field performances
Off-field attitude
Professionalism
Fitness
Dan has said that he now be fortunate to benefit from a season long programme where the FA will provide him with a trained, motivated and accredited referee coach who will be his point of contact throughout his time on FA CORE at that specific tier of the structure.
Dan Wood's mentor will be Kevin Friend, current premier league referee.
Mr J. Wilcock
Director of Sport
Dan Wood kindly agreed to answer a few questions:
Obviously without a referee the game cannot be played but what makes a good referee?
Communication - in particular adapting to the age of the players I am refereeing.
Strong whistle tone - shows the players you're not a week referee.
For me personally my height helps me to be a better referee as it gives me authority over the players.
Why did you want to become a referee?
I've always been involved within football; I've played all my life. At first, I simply got involved with refereeing to earn some money, however the longer I worked, the more realistic a career in refereeing has become.
You will be filling a valuable and apparently there is a shortage of referees – why do you think that is?
I believe the main reason for the lack of referees in the county is the levels of abuse young referees receive. It is a common theme in grass roots football and can be received from players, parents and coaches - directly contributing to the referee shortage.
What skills do you need to be a good referee?
In order to be a good referee it is crucial you are: punctual, sensible, confident, fair, assertive and strong-minded.
What referee in professional football do you feel is the best/most fair?
For me, Anthony Taylor is the best referee in the Premier League. He has all the skills needed to be a great referee and has been appointed on some of the biggest games in football.

Where do you hope to see yourself in future?
I would love to think I can referee in the Premier League and with the National CORE, I truly believe this is possible.

Do you see this as a potential career?
Definitely! This time last year I would have said no, but the last twelve months have shown me I can definitely make it as a professional referee.

What do you enjoy most about being a referee?
I enjoy going to new places, meeting new people and gaining new experience within refereeing - in a sport I love.