NSB Grenada Cricket Tour 2019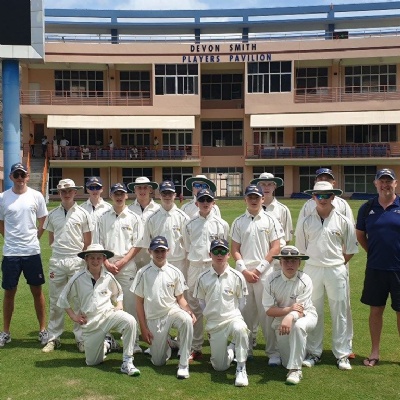 Over the Easter holiday, the Under 15 Cricket Team travelled to the Caribbean Island of Grenada on their cricket tour. This is the third time the school has travelled to Grenada, and we have built a strong relation with a number of schools, and we regularly see competitive fixtures between sides.
This year did not disappoint as the boys played against representatives of the Grenada national team and boys who have experienced playing for the Windward Islands. Despite some tough competition, the boys ended up winning all four of their fixtures, two of which went right down to the final over.

Fixtures in unforgiving heat tested the boys' physical toughness; quality opposition put technique under scrutiny; whilst close fixtures tested the mental resolve of the young men. It is pleasing that through all of this, the boys maintained their focus and composure. This was never more apparent with the application of the batsmen, such as Jamie Dunk and Ewan Hughes Rowlands, who spent large amounts of time at the crease. Similarly, the effort put in by bowlers in such conditions, notably Lewis Green and Will Campion, was very impressive. Indeed the focus was apparent right through to the end of the final game, where Harry Vesty took a very challenging catch on the boundary to take the wicket of St. Andrew's centurion R. Mitchell.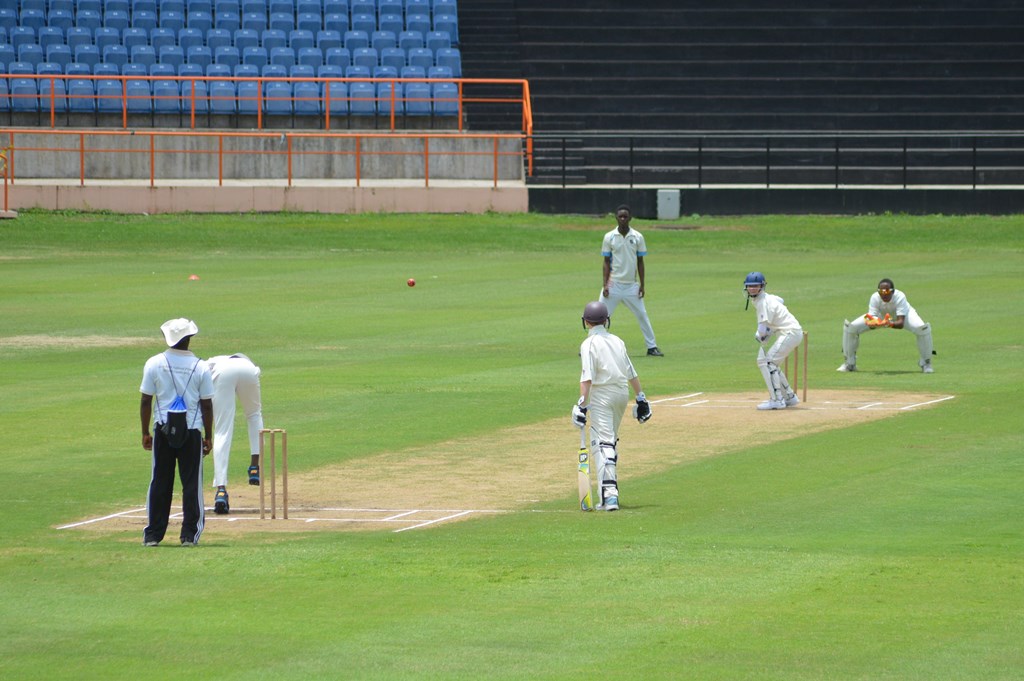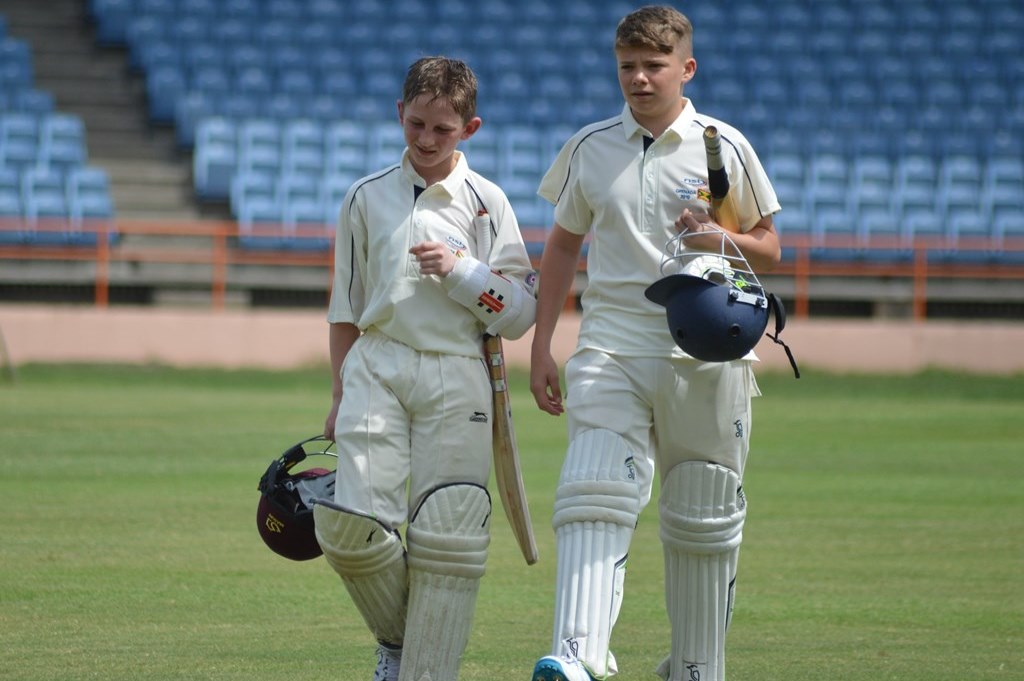 Outside of cricket, the boys embarked in a number of additional experiences; sailing around the island on a catamaran, learning about the country's history and spice trade, trekking up to Seven Sister's waterfalls, as well as meeting Grenada's national hero, athlete Kirani James, before watching international track and field at the National Athletics Stadium.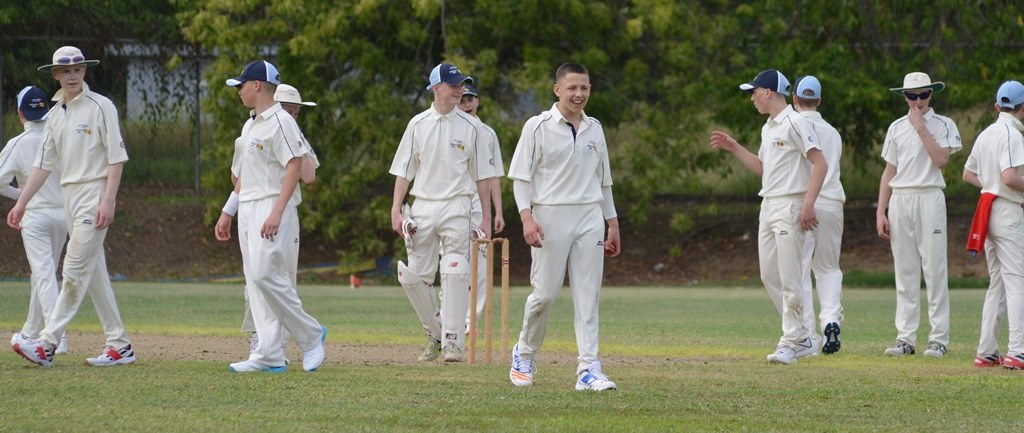 The tour saw the boys grow in confidence as cricketers, as well as mature as young adults. It was a pleasure to work with them throughout, and I look forward to our domestic season ahead.

Mr J. Marshall
U15 Cricket Coach & Grenada Trip Leader
Results
Westerhall School v NSB (at La Sagesse)
NSB 252-5 (30 overs)
Vesty 53, Dunk 57, Hughes Rowlands 49*
Westerhall 159-10 (26.2 overs)
Young 3-10
NSB win by 93 runs
Grenada Boys School v NSB (at Grenada National Stadium)
NSB 181-7 (30 overs)
Dunk 60*, Hughes Rowlands 37
Grenada Boys 88-10 (23.4 overs)
Smears 4-26
NSB win by 93 runs
St David's School v NSB
NSB 161-9 (30 overs)
Roberts 35*, Batten 29
St David's 148-7 (30 overs)
Campion 3-28
NSB win by 13 runs
St. Andrew's Anglican v NSB (at Progress Park)
NSB 272-7 (30 overs)
Dunk 57, Darbyshire 40*
St. Andrew's Anglican 269-4 (30 overs)
NSB win by 3 runs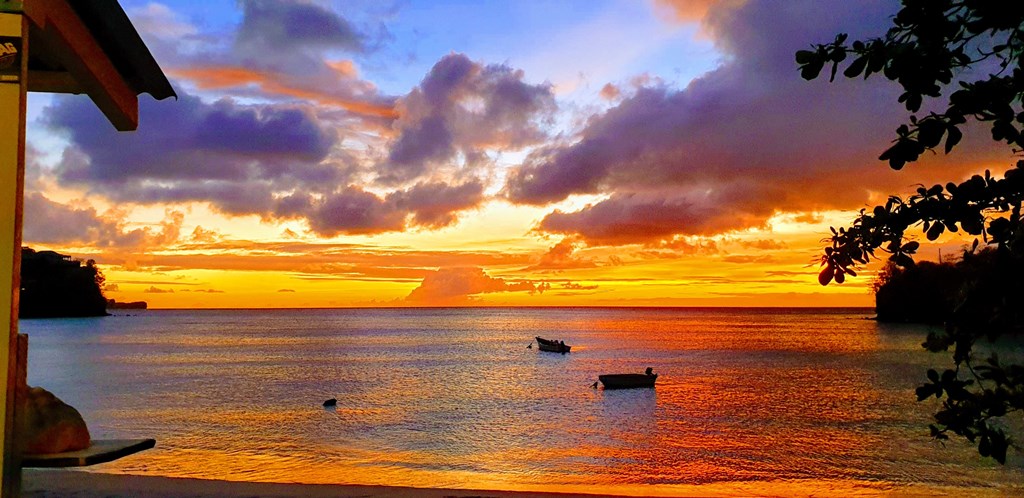 Batting Statistics
| | | | |
| --- | --- | --- | --- |
| Name | Runs | Average | Top score |
| Jamie Dunk | 175 | 58.33 | 60* |
| Ewan Hughes Rowlands | 102 | 102 | 49* |
| Harry Vesty | 72 | 180 | 53 |
| Charlie Darbyshire | 53 | 26.5 | 40* |
| Will Smears | 50 | 16.33 | 22 |
Bowling Statistics
| | | | | | |
| --- | --- | --- | --- | --- | --- |
| Name | Overs | Wickets | Runs | Economy | Ave |
| Lewis Green | 21 | 5 | 124 | 5.90 | 24.80 |
| Will Smears | 14 | 5 | 84 | 6.00 | 16.80 |
| Will Campion | 16 | 4 | 87 | 5.43 | 21.75 |
| Isaac Young | 9 | 3 | 43 | 4.77 | 14.33 |
| Jamie Dunk | 16 | 3 | 104 | 6.50 | 34.67 |
Thanks to Michael Jones Jeweller for the support of the U15 Cricket Tour