Food Preparation and Nutrition – Filleting Fish Skills 2019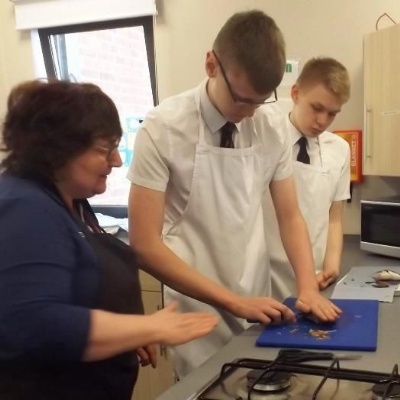 How many of us know how to fillet a fish?
On Wednesday 24th April we were lucky enough to have Sylvia Sandle, a fishmonger from the Weston Favell branch of Tesco visit the Year 10 lesson and demonstrate how to descale, gut, fillet and prepare fish ready for cooking.
Sylvia explained the different parts of the fish and equipment she used to prepare the fish before letting the Year 10 students to have a go themselves with the sea bream that had been generously donated by the Weston Favell branch of Tesco.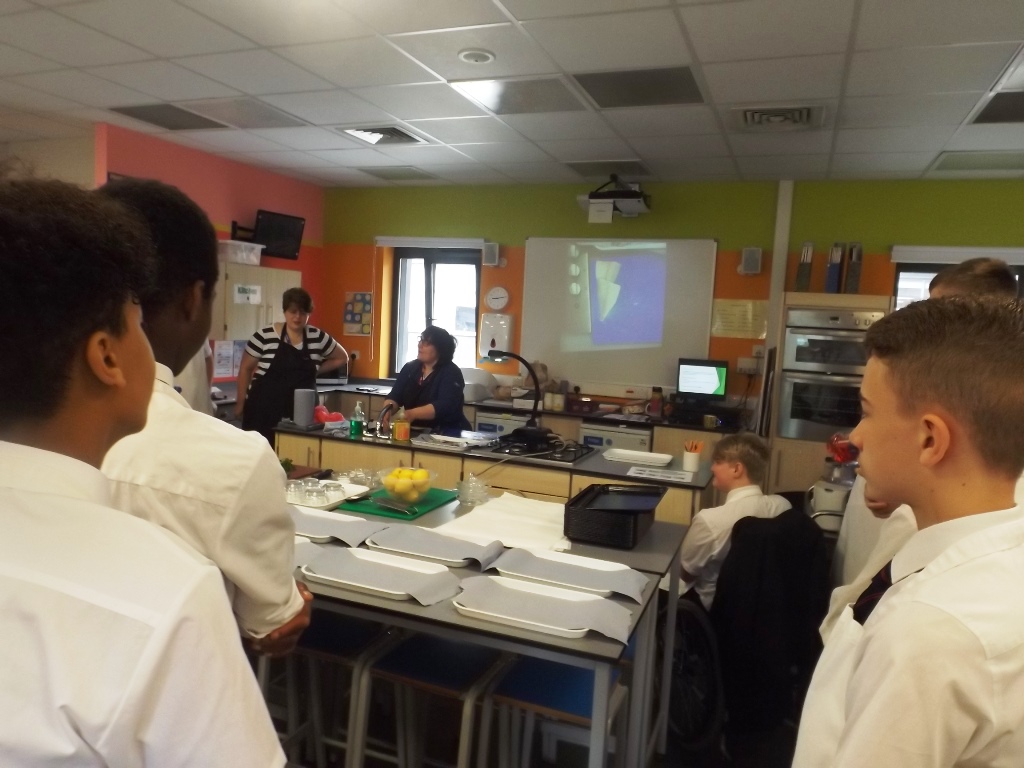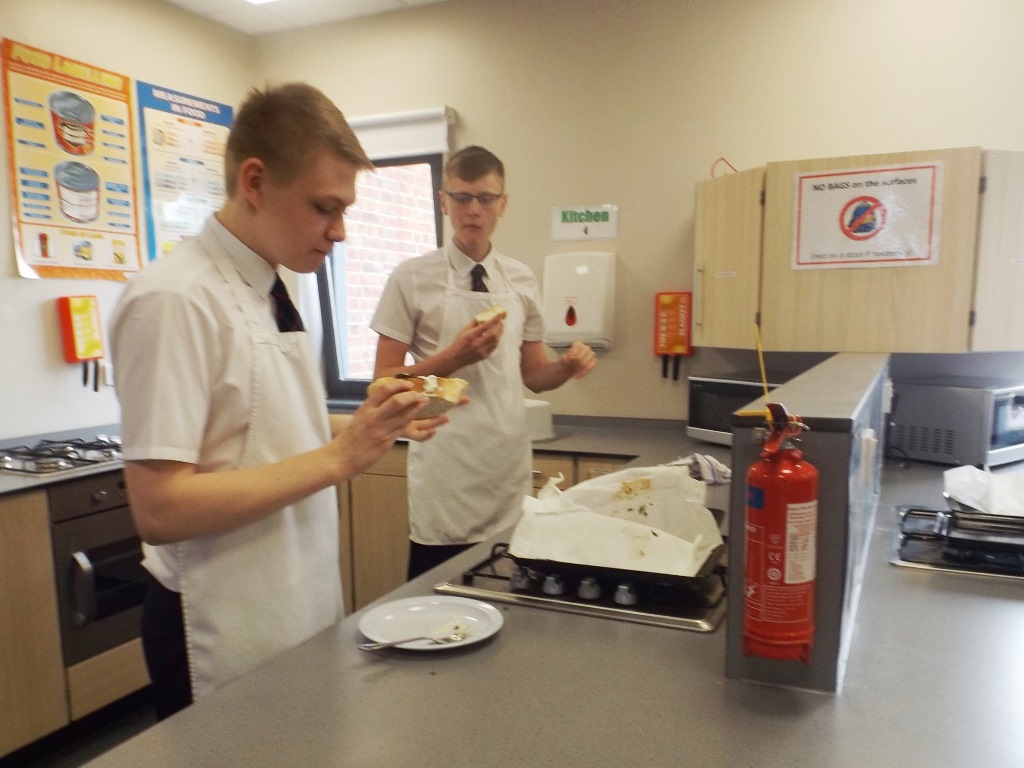 All the students got stuck in and managed to prepare a fillet, which they then cooked en papillote style with lemon juice, parsley and seasoning. The students thoroughly enjoyed the lesson and learnt a new skill and were then able to taste their creations.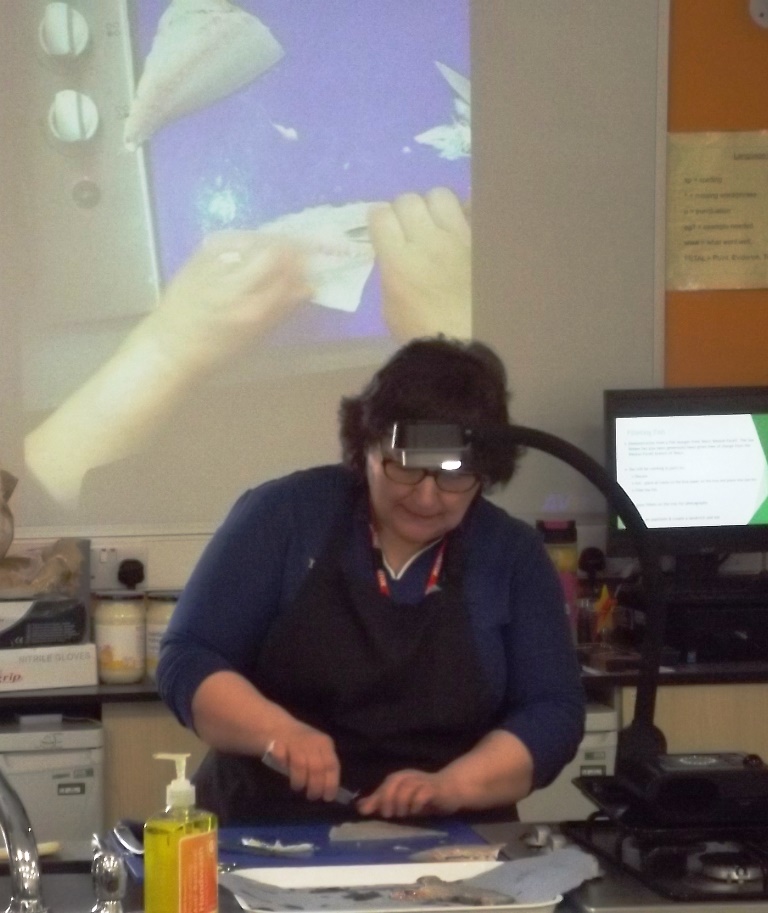 Thank you to Sylvia and to Matt Spires, the manager of Tesco Weston Favell branch for gifting the sea bream and allowing Sylvia the time to share her expertise with the students.

"I learnt how to prepare a fish!"
– Randall Morris

"I enjoyed it because I was able to fillet my own fish which is a new skill to me."
– Jack Pierce

"The lesson was very useful and having an expert come in to show us and help us understand was very helpful. The lesson was a success as we managed to fillet a fish properly. I would like to do a lesson like this in the future as they are very helpful."
– Ethan Lack

"I ate the fish I cooked and it was fun."
– Cohen O'Dell

"I enjoyed because I learned how to fillet fish which is a new technique to me."
– Jack Brown
L. Law
Design Technology Team