Employment and opportunities evening 2019 - biggest one ever!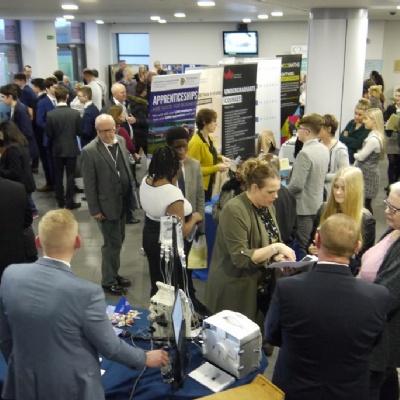 On March 20th 2019 Northampton School for Boys hosted its annual Sixth form Employment and Opportunities evening in the concourse. Every organisation that attended had something to offer young people such as higher level apprenticeships, work experience, graduate trainee programmes, temporary work, courses in higher education and gap year opportunities. The concourse was full of colourful exhibition stands, and all our visitors were so enthusiastic and engaging.
Doors opened to the students and their parents at 6.00pm and we were very happy to see so many people. This has definitely been the busiest year yet. The reason for having an event like this is to help students understand the range of options available to them and to give them the opportunity to network with professionals to gain first-hand information. Our students made a fantastic impression. They were described as "a real credit to the school."
It was lovely to see four past students returning to pass on the benefit of their experiences of the world of work. They are all doing well in their chosen professions and keen to give back.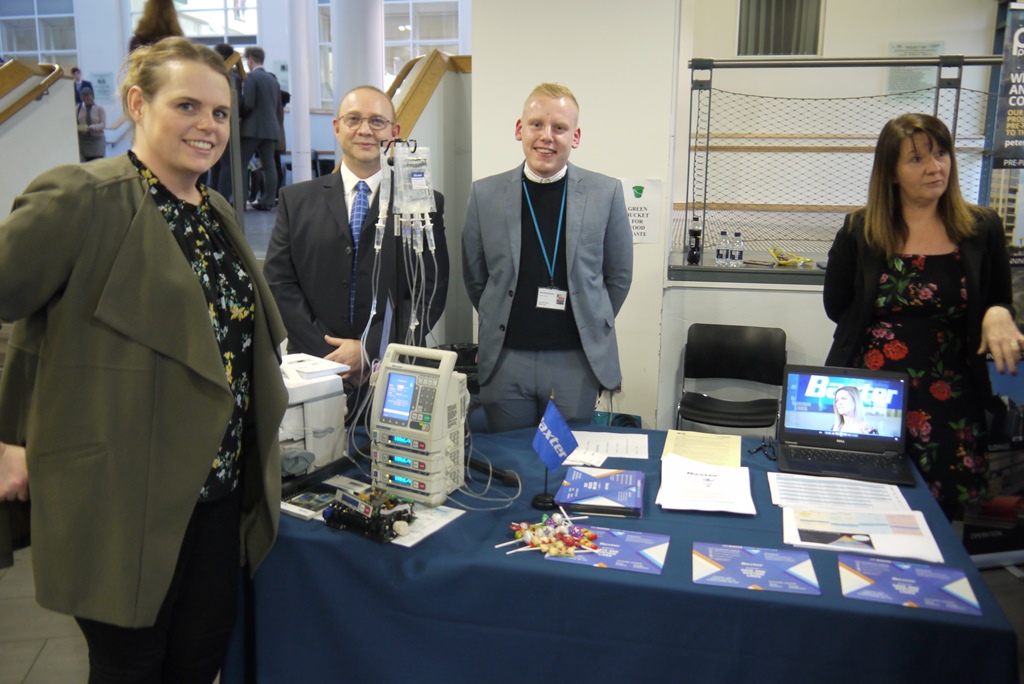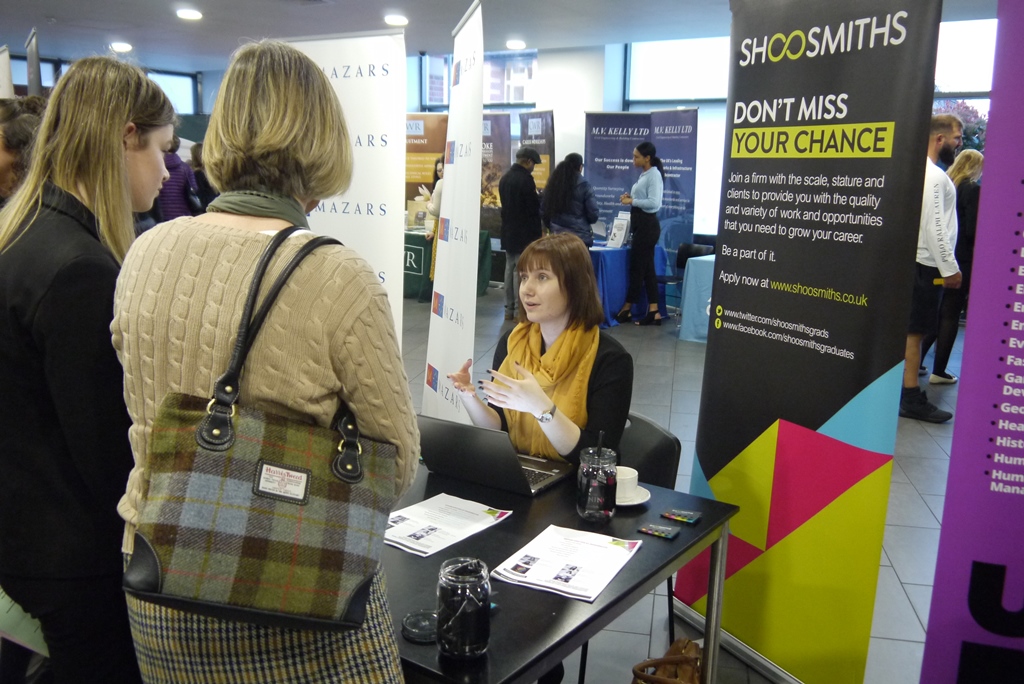 Particular thanks to Theresa Tilley who has worked closely with me throughout the planning and to all the organisations listed for making this a memorable evening.
To see a web gallery of images from the evening: please Click Here
Many thanks to:
MAHLE Powertrain, Church's, Jaguar Land Rover, Microsoft, Baxter Healthcare Corporation, Shoosmiths, Haines Watts, JBC Skills Training Ltd, CWR consultancy Ltd, MV Kelly, Royal Air force, Frontier, Northants Fire service, NHS Local medical Commitee, NCS, Northampton University, Peter Brett Associates, Mazars, University of Bedford, Bedford College group, Army careers, Northampton College, Projects abroad, Starting Off, Unilever, JPP Civil Engineers, Moulton College, Royal Navy, Prospects, Soccer Assist, UCFB, Oxford Brooks University, The Graduate, Brampton view care home, Europa and Network Rail.
If you are an employer and would like to join us for next year's Employment and Opportunities Evening please contact me at the school.
N. Shaeffer
Careers Adviser