Athletics Success 2019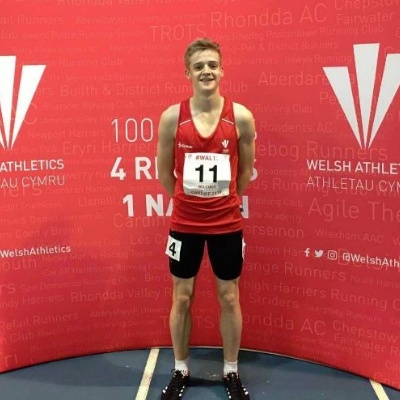 Congratulations to Thomas Wilcock of Year 12 who, over this past weekend, became the latest student from the school to achieve International Honours. Thomas competed for Wales at the Welsh U20 International Indoor Athletics meet at the National Indoor Athletics Centre Cardiff. Thomas ran in the Men's 60m Hurdles and despite hitting barrier 4 with some force he posted a new PB of 8.24 seconds.
Thomas took up hurdling at the school's athletics club as a Year 7 student and since that time he has been crowned County Champion at Minor, Junior and Intermediate age groups. Throughout Years 7 - 10 he only hurdled within school, but after an enjoyable Summer season in Year 10, Thomas joined the Rugby & Northampton Athletics Club and started competing on a regular basis indoors over 60m and outdoors over 100m. Over the past 18 months Thomas has achieved a Bronze at the Welsh National U17 Championships, a Silver at the Welsh National U20 Indoor Championships, Gold at the National Youth Development League Finals and he was one of 7 students from the school to represent Northamptonshire at the English Schools Athletics Championships 2018. Thomas placed 5th in that final in his first full year of competition, a tremendous achievement for a relative newcomer to the event.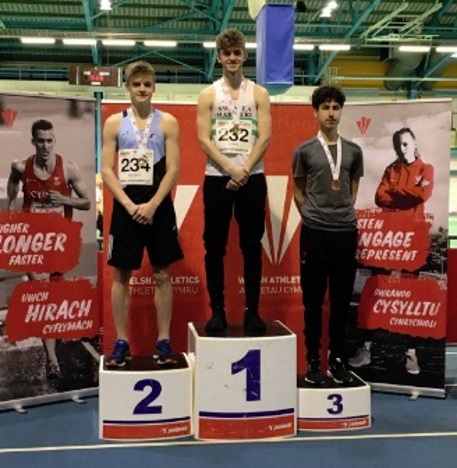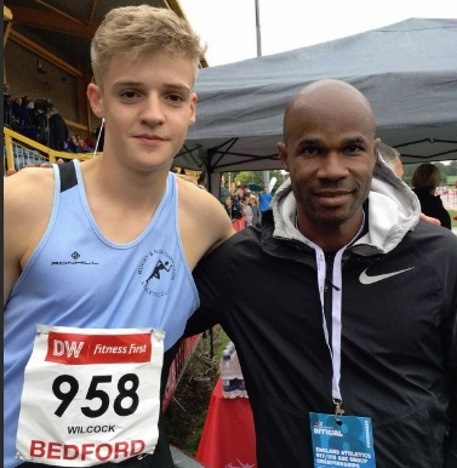 Thomas pictured with sprint legend and 5 times Olympic Athlete Kim Collins
Thomas' success comes shortly after another great performance by an NSB athlete. Chris Dyrmishi of Year 11 took Gold at the England U17 Age Group National Championships at the English institute of Sport Sheffield on February 24th, with a put of 14.59m. Chris also competed at last Summer's English Schools Championships, placing a fantastic 6th nationally, whilst bottom of his age group.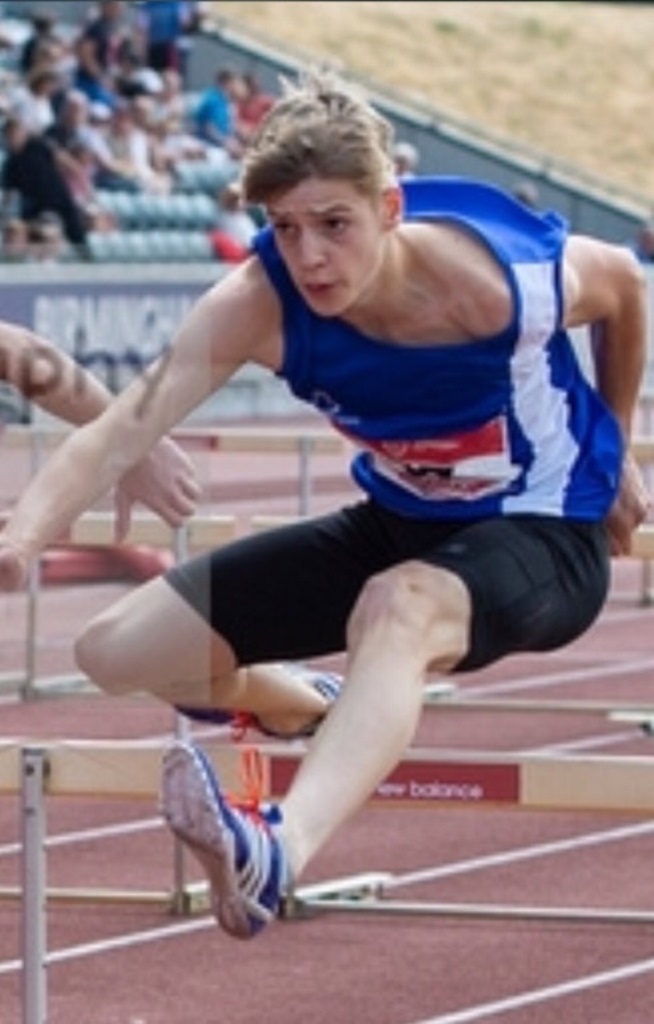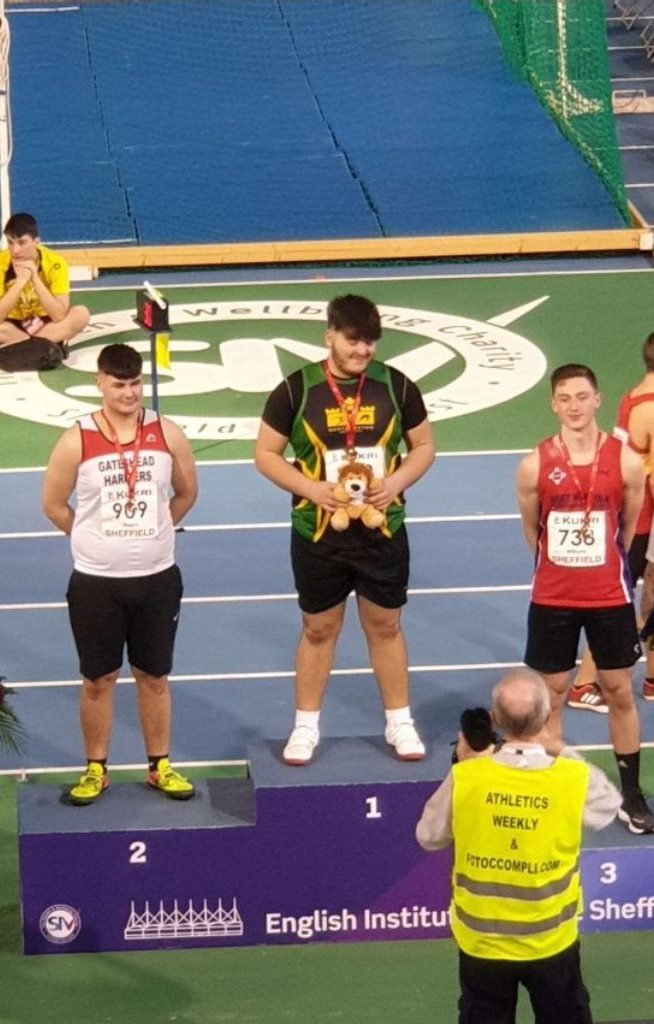 These are examples of students for whom involvement in competitive athletics has provided some fantastic life experiences. In common with former students Luke Greer and Josh Lay who continue to excel in athletics in their post-school lives. Josh is pictured below left, racing to a 4th place finish for England in the Lotto European Cross Country Cup in Belgium in February. Picture below right we see Luke, who is going from strength to strength in both cross country and track athletics, running for Carson-Newman University, Tennessee.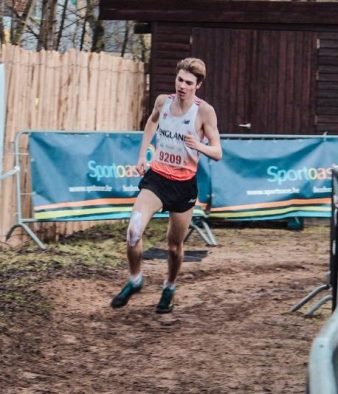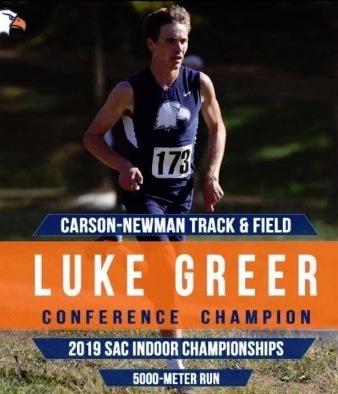 The school's athletics clubs will begin for the 2019 season immediately after the Easter break. Training timetables will be distributed to classes and displayed in sports areas. Sessions will run at lunchtimes and after school and students are encouraged to get involved regardless of experience or ability. Year 7 and 8 students in particular are encouraged to come and have a go at something they may never have done before - who knows where that first step could lead...

Jamie Wilcock
Director of Sport