Northampton Teacher Training Partnership is officially 'Outstanding' 2019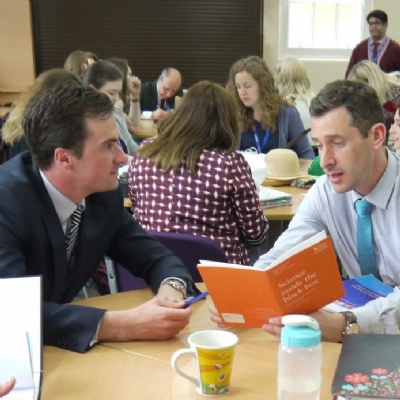 Long established teacher training provider, Northampton Teacher Training Partnership (NTTP) has been confirmed as 'Outstanding' in all categories by Ofsted. NTTP have been training excellent teachers for local schools since 1999 and are based at Northampton School for Boys. NTTP works with over 20 secondary schools across Northamptonshire to provide outstanding teacher training at secondary level.
Following a detailed two-stage inspection, inspectors noted, amongst many strengths, that 'leaders demonstrate a clear and ambitious vision for the development of high-quality trainees which has significantly enhanced recruitment/retention into the workforce of schools in the local and regional areas'.
Other key findings of the Ofsted inspection are:
Outstanding leadership has secured strong outcomes for trainees' attainment with sustained success over time. Completion and employment rates are consistently above national and regional averages because trainees are well prepared for their future career.
The programme is characterised by high-quality training, including a comprehensive offer for each subject. Leaders ensure that the training is provided by a range of specialists drawn from across and beyond the partnership. As a result, trainees demonstrate confidence in their subject knowledge and classroom practice.
Leaders demonstrate clear passion and a commitment to ensuring that trainees succeed.
Tailored training enables trainees to demonstrate a strong understanding of the features of a positive climate for learning.
High quality training for school-based tutors leads to outstanding coaching and pastoral support for trainees at different stages of the programme.
Leaders work closely with partnership schools to ensure that trainees teach in a range of different schools. Consequently, trainees are well equipped to work in schools such as those in challenging socio-economic circumstances and those with diverse cohorts of students.
Expert lead subject mentors work collaboratively with school-based tutors to set high expectations.
The administration of the programme is outstanding and contributes to high levels of confidence among trainees and partnership schools.
Former trainees have made significant progress in developing their careers and many act as outstanding ambassadors for the partnership.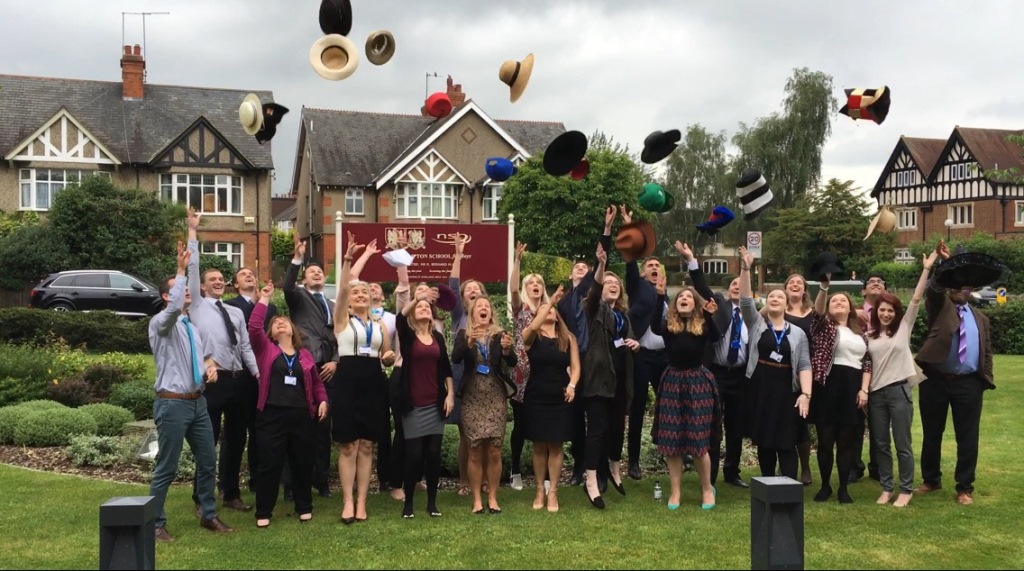 Senior Deputy Head, Matthew Edwards, who has overseen much of the improvement work since NTTP's last inspection six years ago said, "I am absolutely delighted that the efforts and improvements have been recognised as outstanding in all areas by OFSTED. This success is down to the hard work of a large team of dedicated professionals from Northampton School for Boys and from many other local partnership secondary schools. NTTP gives a fantastic school based experience for any new entrant to the profession and with a 100% employment rate is an ideal place to start your teaching career."
NTTP trains around 30 people every year to become high quality teachers, many of whom gain jobs in local schools. If you are interested in a career in teaching or want to find out further information about Northampton Teacher Training Partnership, please visit our website: http://www.ntctsa.co.uk/teacher-training-nttp/nttp-why-train-with-us/
Full details of the Ofsted report are available at: https://reports.ofsted.gov.uk/provider/41/70054