Charity Week Handover 2019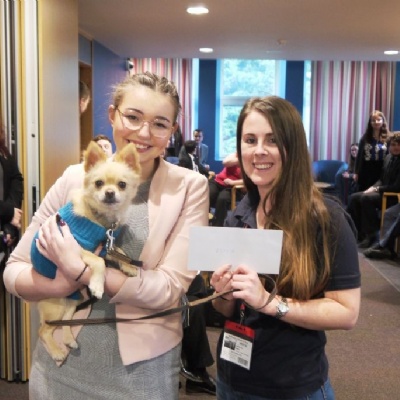 It's official – it's a record - £11,832
As previously reported this was a phenomenal Charity Week – the effort, sacrifices and challenges that occurred during this week resulted in an amazing total for our local, national and international charities. I was extremely impressed with both staff and students who pulled together to create a purposeful yet highly entertaining and fun week.
Tuesday 5th February was the culmination of this when we had the opportunity to meet some of the representatives from the charities we have supported. Nine of our chosen charities were able to attend our handover event to be presented with their cheque in person and it was a delightfully informal occasion with such a relaxed, friendly and very chatty atmosphere. Staff, Governors, the House Leadership Team, students who had played a key part in Charity Week and charity representatives chattered away effortlessly before and after the more formal presentation part of the event. One of the highlights was meeting Alfie who Stefanie from the RSPCA brought along with her – he was adorable and even did tricks – even being "shot" and lying down with his legs up in the air. It was emotional, heart-warming, humorous and educational – sometimes all at the same time.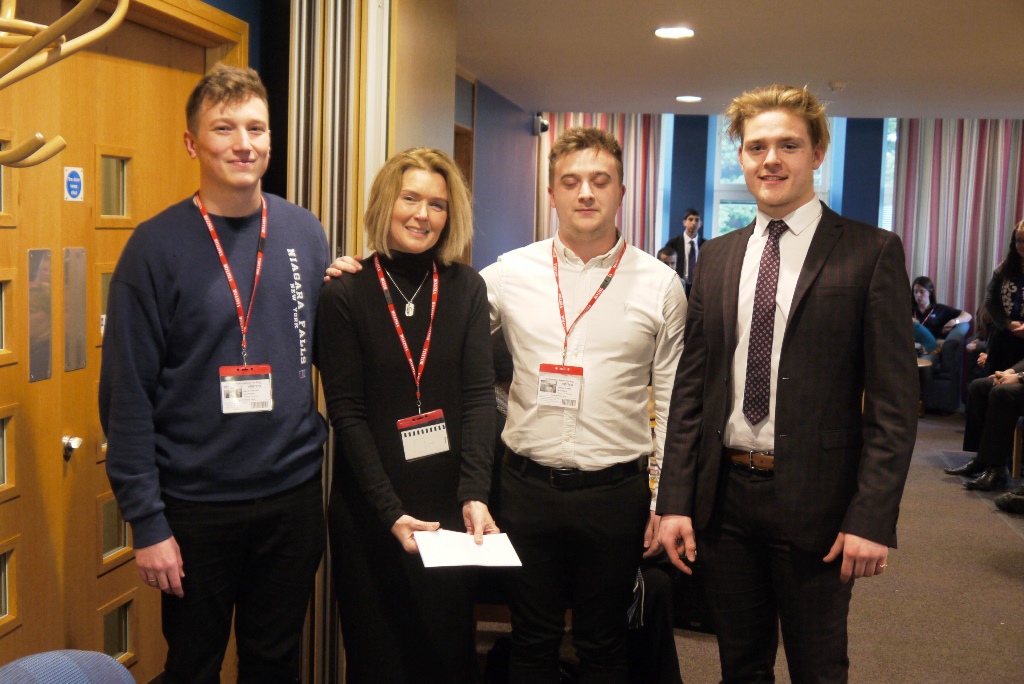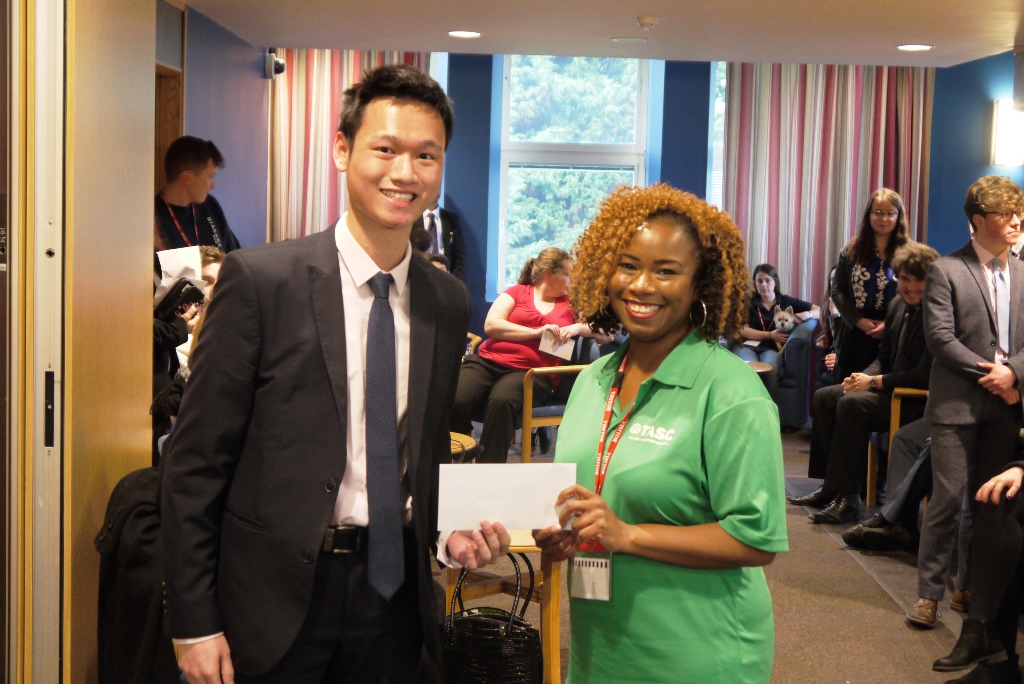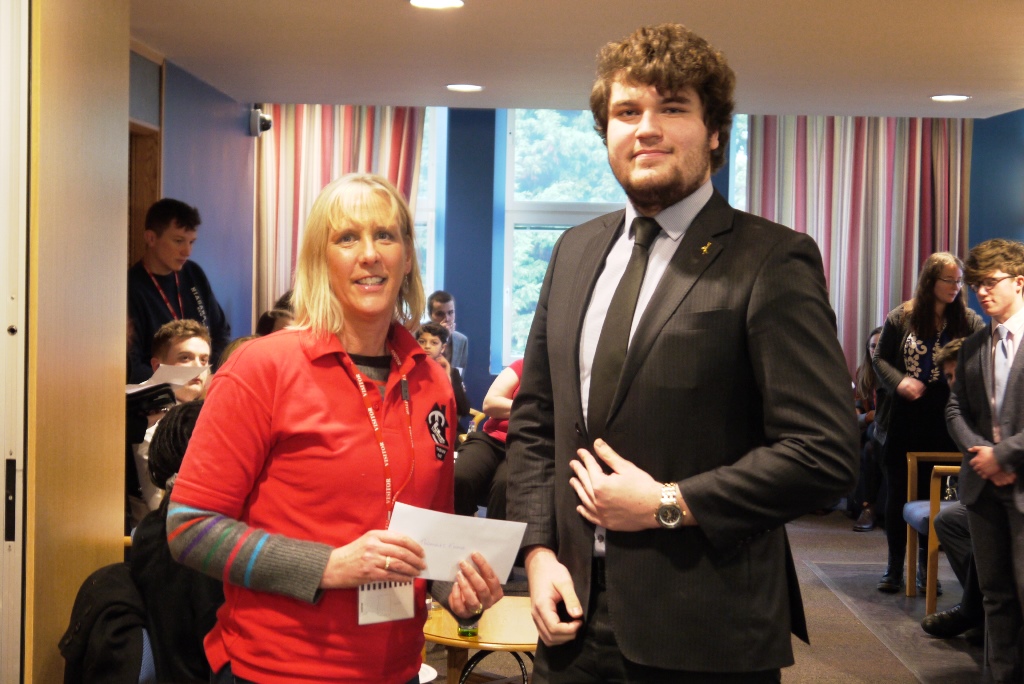 So many of these charities are working in areas that have touched so many of us personally as with Cancer Research and the Teenage Cancer Trust, as the unfortunate truth is that there isn't anyone who doesn't know someone who has been affected by this brutal disease. It was particularly poignant and emotional for all of us when Zac Forskitt's mum, Helen, along with two ex-students Jordan Stubbs and Will Staniford, received the cheque for their charity in memory of Zac who tragically passed away after battling two rare forms of cancer; BacZac his Legacy. It is a reminder that there is still so much to do in relation to research in order to prevent and cure cancer and as well as ensuring all kinds of support for those individuals dealing with this and improving the quality of life during treatment and for those with a terminal diagnosis.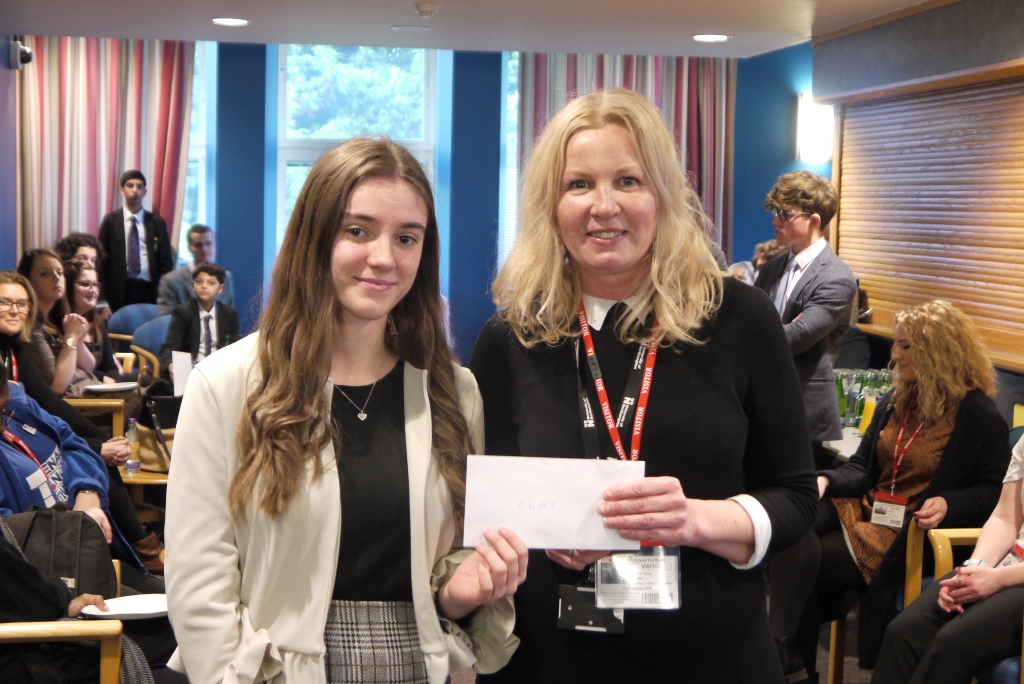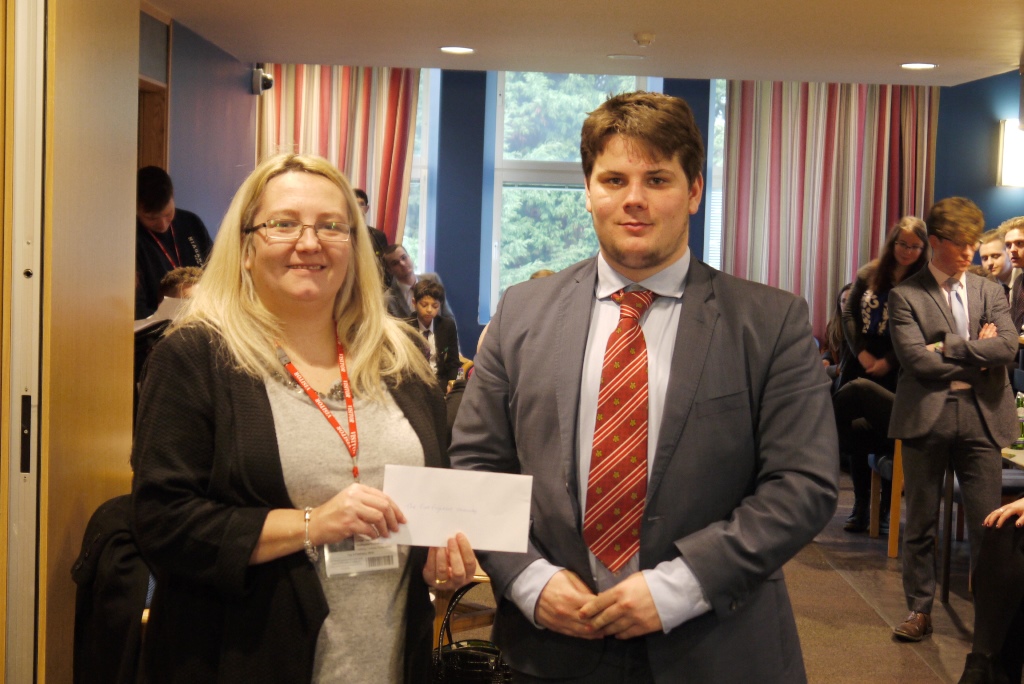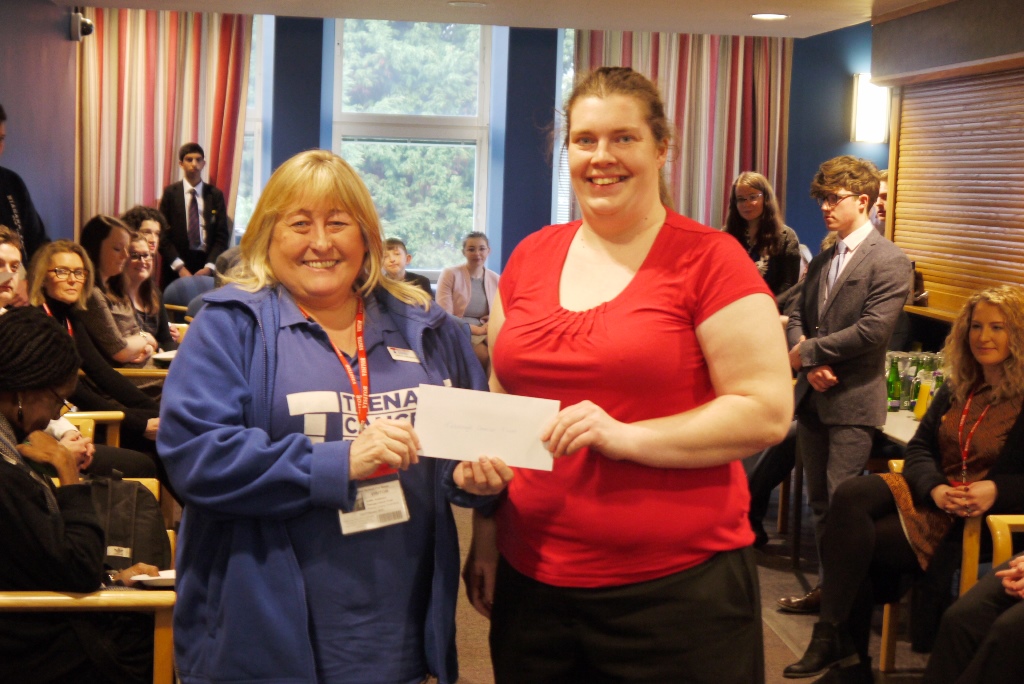 All of the charities chosen do such amazing work and the range of charities supported by the students covered such vast areas from disability to animal care to diversity to mental health to conservation to giving back to the services who ensure our safety and more. It was enlightening to hear how money might be spent and to see that all their efforts make such a huge impact on the lives of others.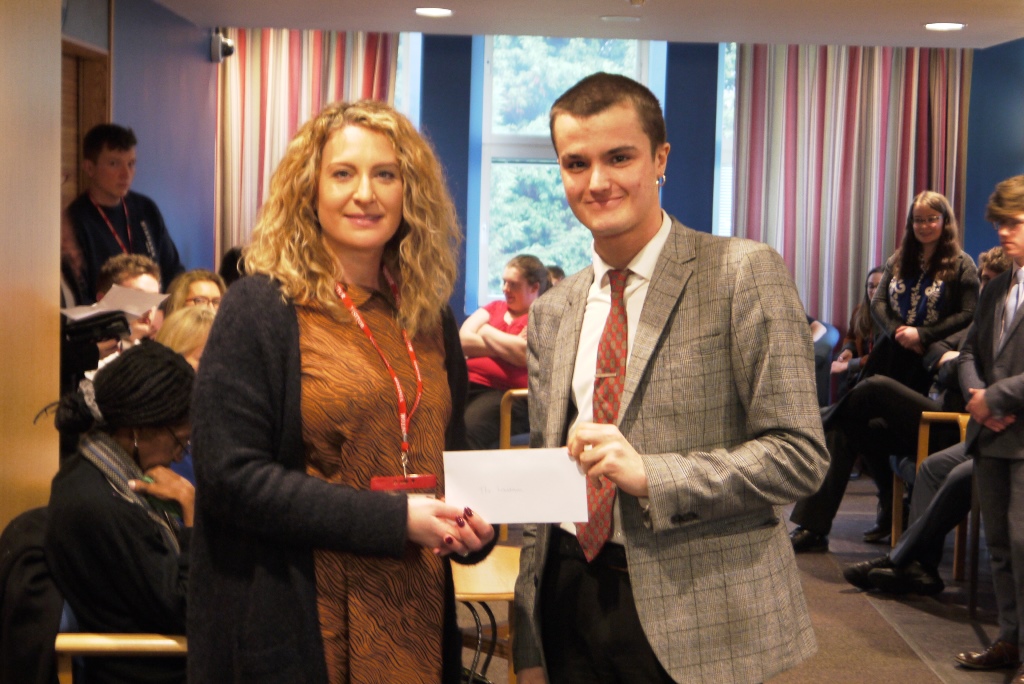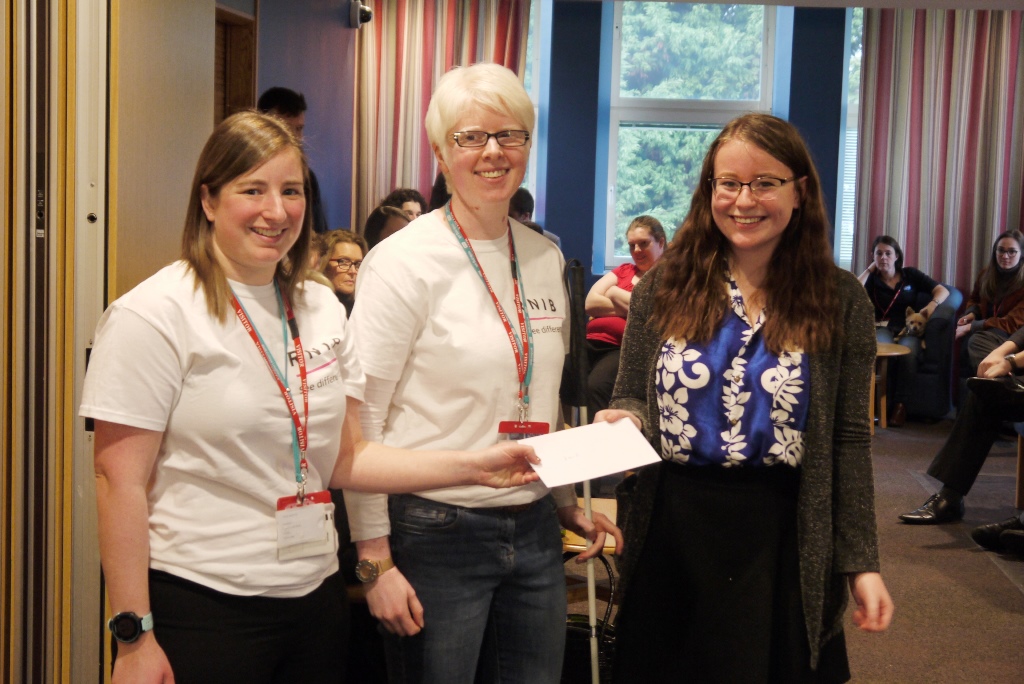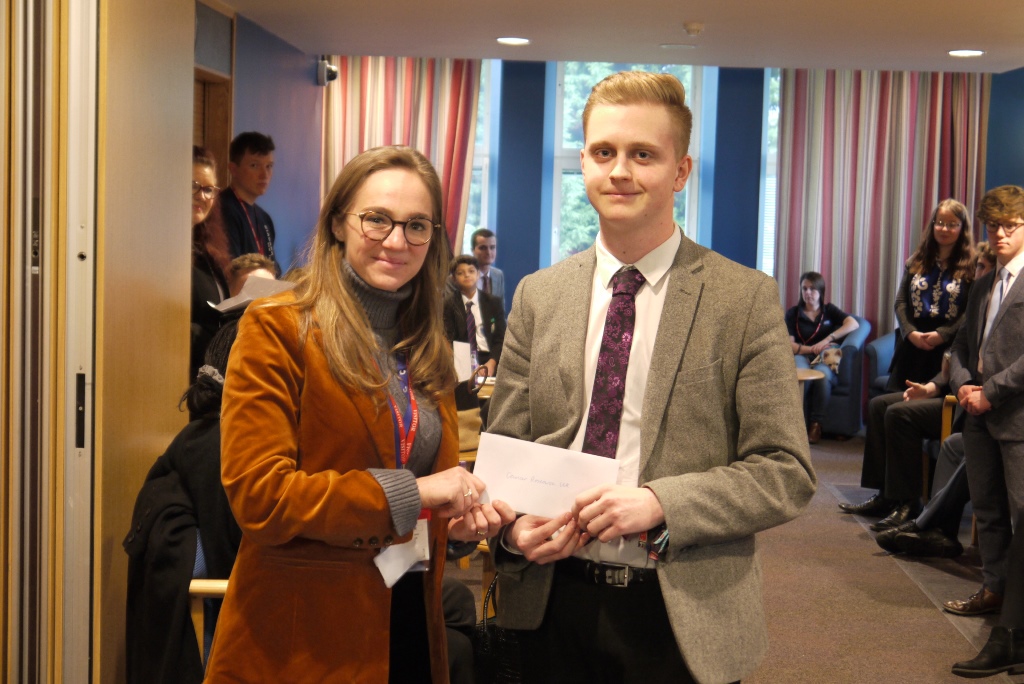 Local Charities
BacZac His Legacy
Royal Anglian Benevolent Fund
Lowdown – LGBTQ/counselling/sexual health for young people 12-25
Thomas' Fund – music therapy for children
RSPCA – Northamptonshire Branch
National Charities
NAT - National AIDS Trust
Cancer Research
Teenage Cancer Trust
GOSH Great Ormond Street Hospital
The Charlie Waller Memorial Trust (Mental Health)
RNIB – society for the blind;
Blue Lamp, TASC and Firefighter's Charity; emergency services
International Charities
Mbekenweni Primary School, South Africa - prevalence of HIV/AIDS and gangs
Greenpeace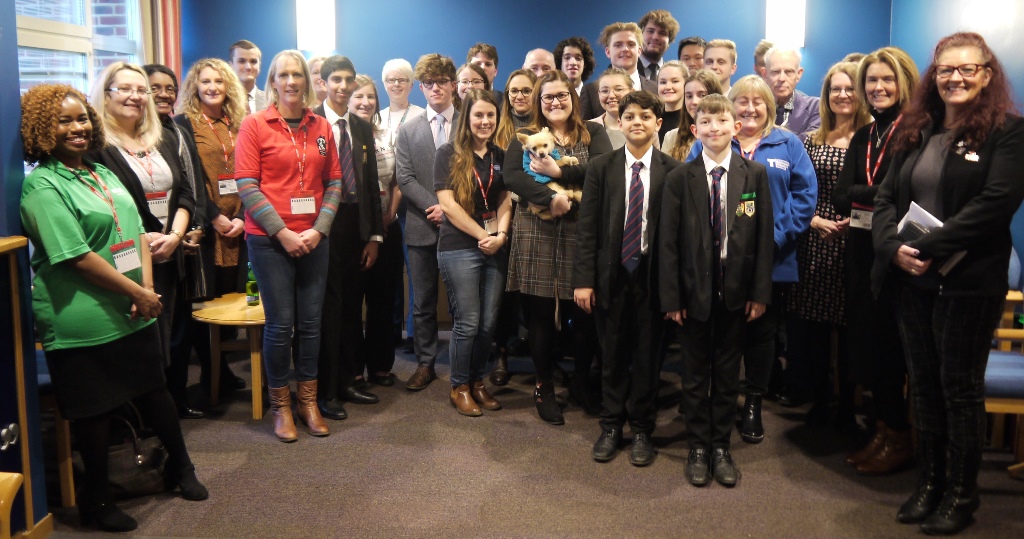 Thank you to everyone who has played a part in achieving this total
and the charities that do such amazing work.
"As one person I cannot change the world,
But I can change the world of one person."
- Paul Shane Spear
I am sure some of our students will be capable of changing the world for the better but, for now, this is certainly a pretty good start.
Lindsay Greenaway
Assistant Head Equality and Diversity
"Service to others is the rent you pay for your room here on earth."
- Mohammed Ali
3 Reasons to Give to Charity:
1) GIVING TO CHARITY MAKES YOU FEEL GOOD
The knowledge that you're helping others is hugely empowering and, in turn, can make you feel happier and more fulfilled. Research has identified a link between making a donation to charity and increased activity in the area of the brain that registers pleasure - proving that as the old adage goes, it really is far better to give than to receive.
2) GIVING TO CHARITY STRENGTHENS PERSONAL VALUES
A feeling of social conscience was the most widely-given reason to give to charity, feeling they had a moral duty to use what they had to help others, a sentiment very much rooted in their personal values and principles. Acting on these powerful feelings of responsibility is a great way to reinforce our own personal values and feel like we're living in a way that is true to our own ethical beliefs.
3) GIVING TO CHARITY INTRODUCES YOUNG PEOPLE TO THE IMPORTANCE OF GENEROSITY
Sharing the experience of donating to charity shows them from a young age that they can make positive changes in the world. Young people naturally love to help others, so nurturing their innate generosity is likely to mean that they grow up with a greater appreciation of what they have, and will carry on supporting charity in years to come.
- From the Charities Aid Foundation