Holocaust Memorial Event 2019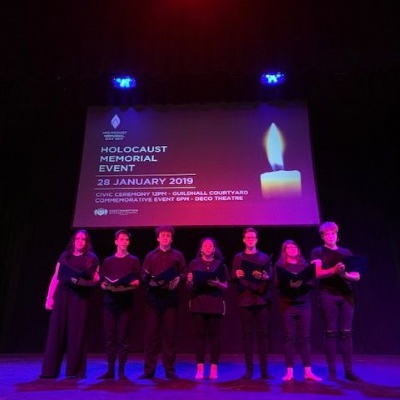 The Deco Theatre, Northampton
This event takes place every year, as near to Holocaust Memorial Day as possible, which is the 28th January 2019. It is important to take time to remember all those who lost their lives during this time and in other times of genocide across the world such as Rwanda, Bosnia and Darfur throughout the year in order to prevent such atrocities happening now and in the future.
However, this day is an opportunity to focus people's mind and join together. During the Holocaust, groups of people including Jews, Roma, Sinti, homosexuals, those with disability, political prisoners and others who did not fit the ideal in race, gender, sexual orientation or beliefs were singled out as being different and treated unspeakably and it is important that we highlight within education and the community how wrong this is and how important it is to be kind, empathic and to celebrate our diversity. There are so many stories of strength from the Holocaust; of people who risked their lives to help others and this is one of the few heart-warming aspects of that time.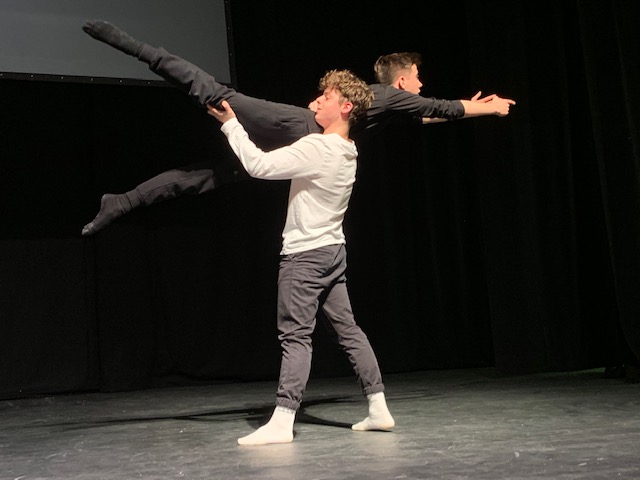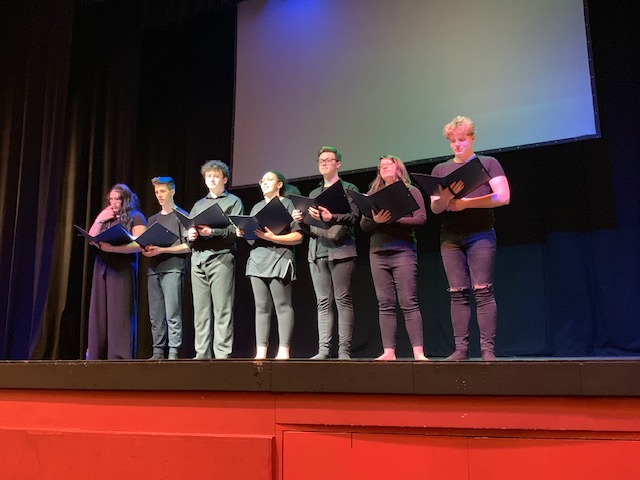 As a school we have supported this event on many occasions and when asked to create a section this year we were delighted and put together several items from a range of our Expressive Arts in relation to the theme - Torn from Home. Lewis Simpson and Gio Bordone beautifully danced a piece that Lewis had choreographed called 'Gravity of the Situation', followed by an intense group reading of a poem called 'Home' by Warsan Shire; a heart wrenching piece that creates dark imagery around being a refugee, leaving home and the reactions from others (Char Hodgkins, Nell Woodward, Harry Rowland, Naia Elliot-Spence, Joe Lovell, Joe McGoff, Lewis Simpson).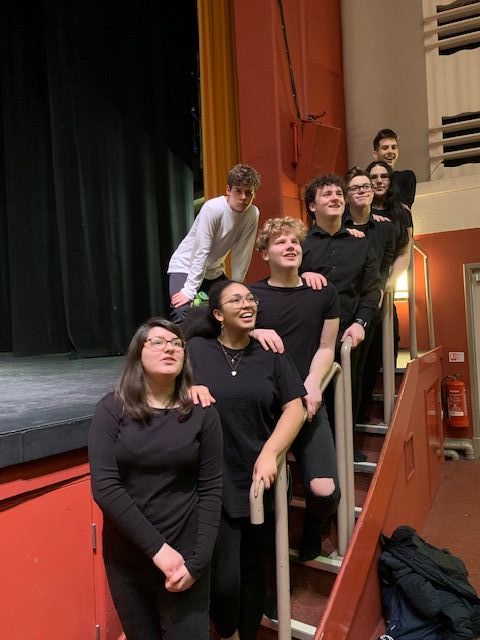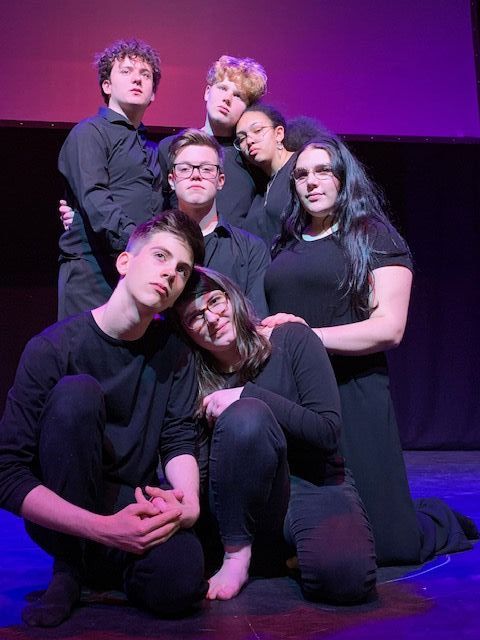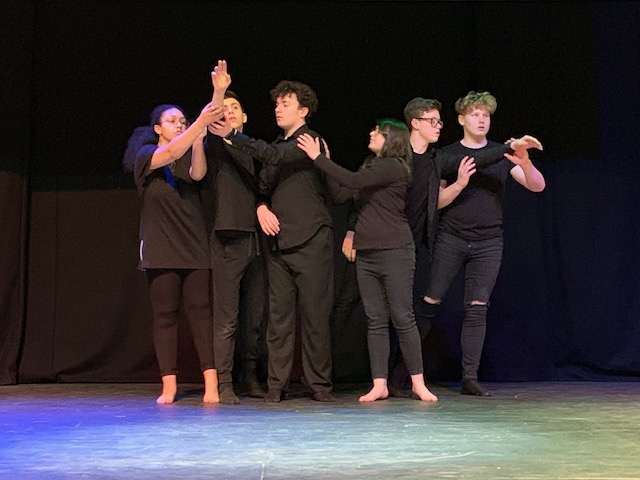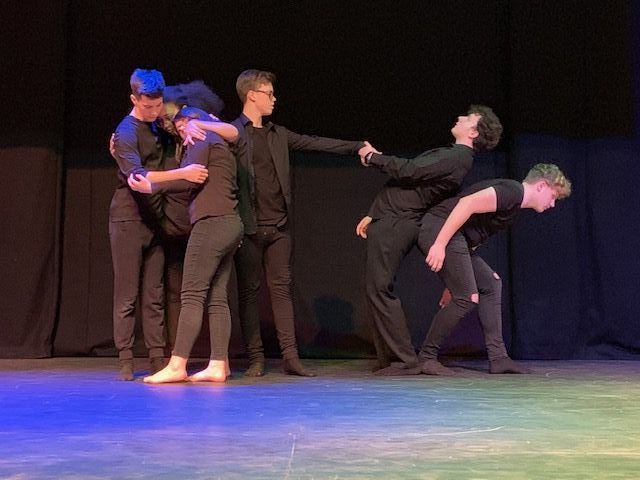 "No one leaves home unless home is the mouth of a shark.
You only run for the border when you see the whole city running as well...
No one puts their children on a boat unless the water is safer than the land..."
Extracts from Home, Warsan Shire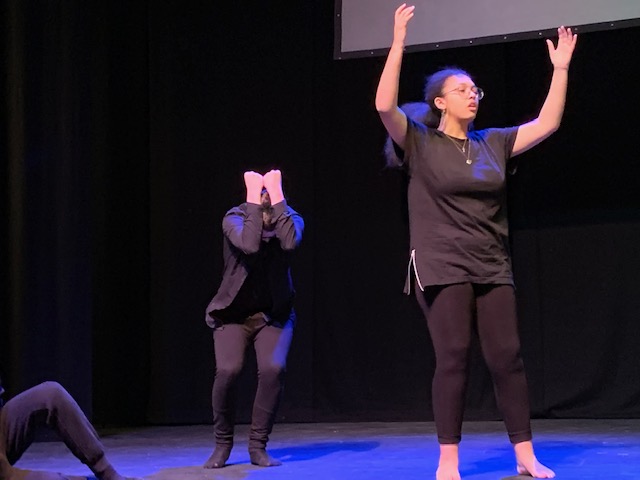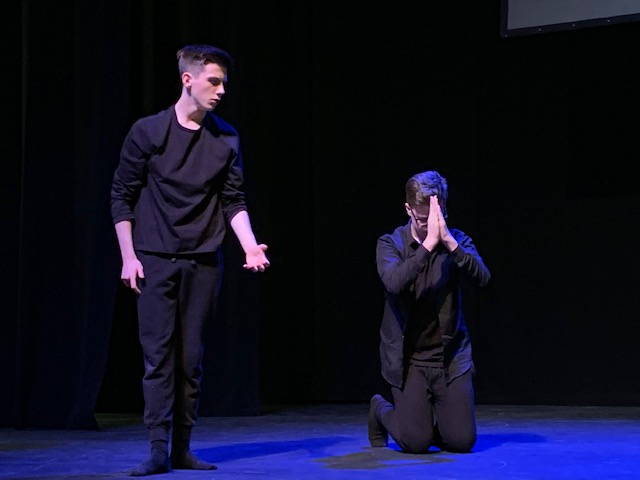 The group then followed this with a very moving physical theatre piece called 'This Bitter Earth' choreographed to Dinah Washington/Max Richter's 'This Bitter Earth/Nature of Daylight', taking images and stories from the Holocaust and covering themes of loss, desperation, fear, family, loyalty and hope. The focus and commitment of the group created such a moving performance which had a huge response from the audience with some in tears including me!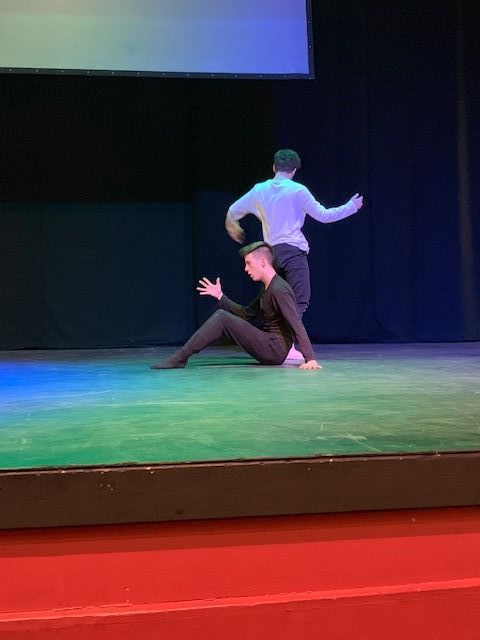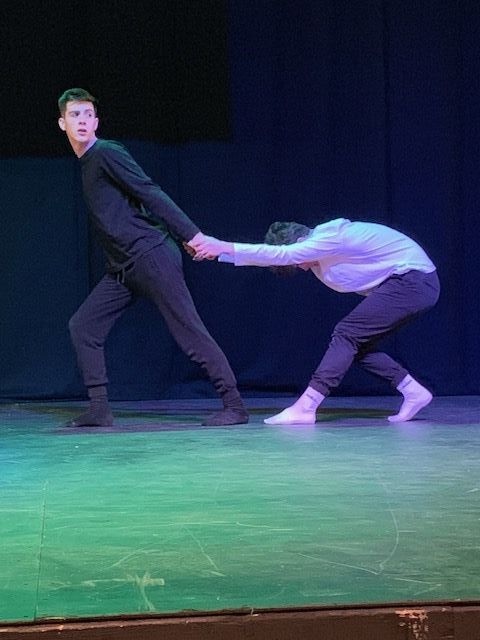 The audience then had the pleasure of listening to Jazz Vocal singing, They Shall Not Grow Old, (Elgar) with the key message of remembrance wonderfully conveyed. During the evening we saw other performances, heard true stories from survivors and listened to the rabbi speaking – all very emotional and eye opening. The evening concluded with Bradley Wilson playing exquisitely.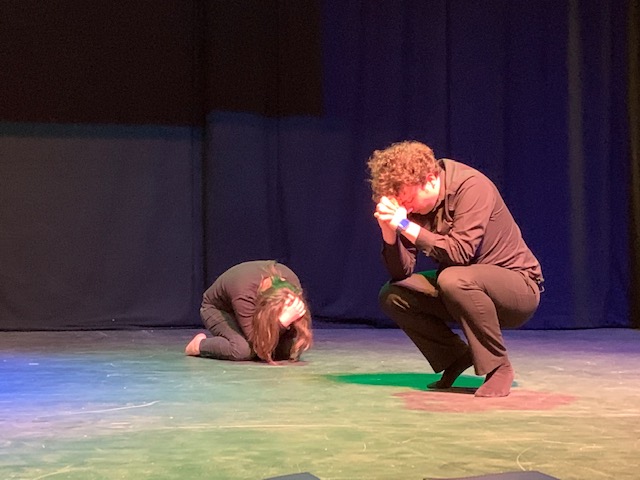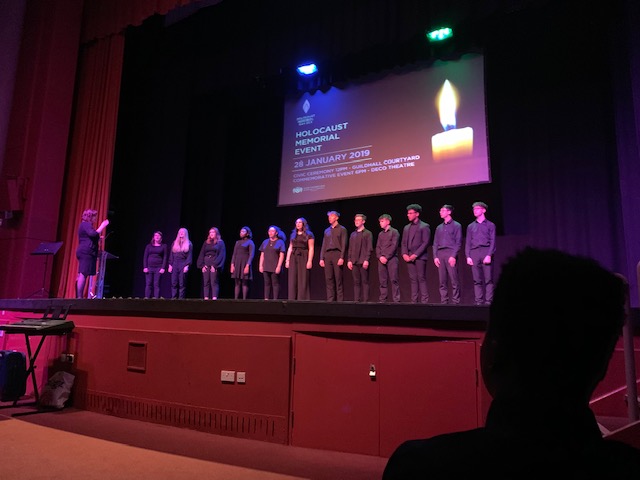 Our students did themselves and the school proud, giving up their time to create the pieces and to join with other communities on the evening to ensure that the stories, memories and lives of those lost and those who survived will continue. Everyone involved said that it was one of the most emotional events they had seen since the beginning of this annual event – we were very humbled to play a part in that.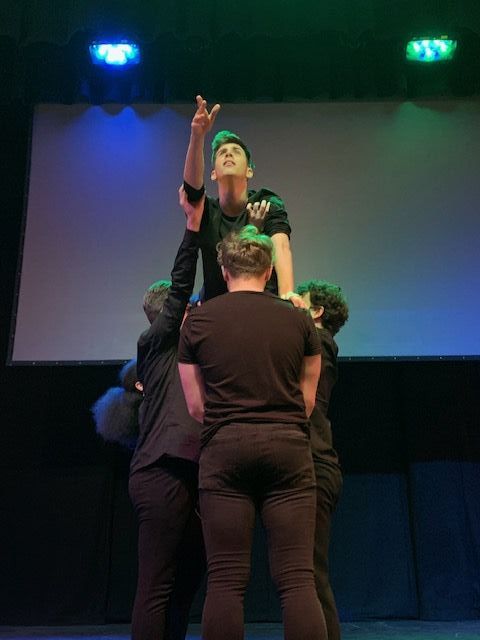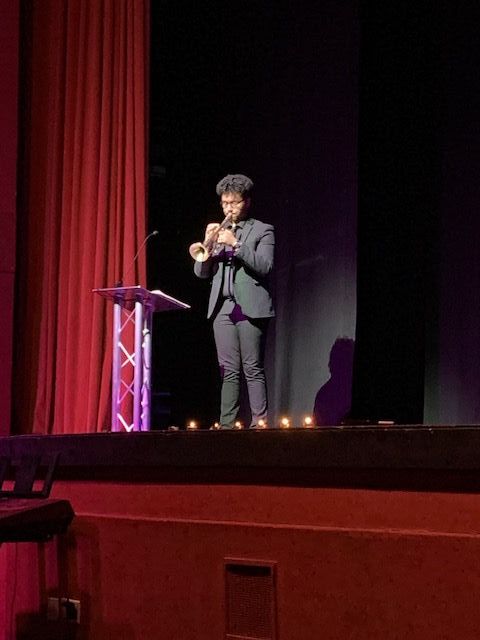 Lindsay Greenaway