Rowing Indoor Championships 2018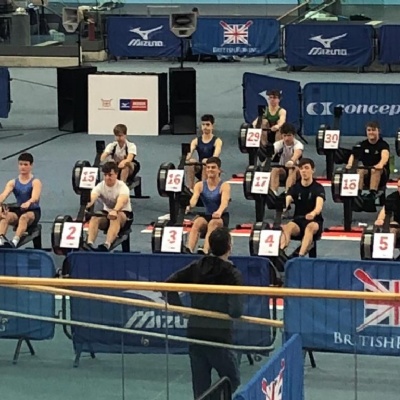 Mizuno British Rowing Indoor Championships
Saturday 8th December 2018
Lee Valley VeloPark
Queen Elizabeth Olympic Park
George Patten and Ed Baker travelled to London for the British Rowing Indoor Championships (BRIC2018) for the third year running. After medalling in the timed race and 500m sprint in both previous years, there was cautious optimism for both boys.

This year George and Ed had to row for five minutes in the timed row and a distance of around 1500m would be competitive. Neither of them had achieved that distance in training, so it was an unknown factor if they could hold the required pace for that time.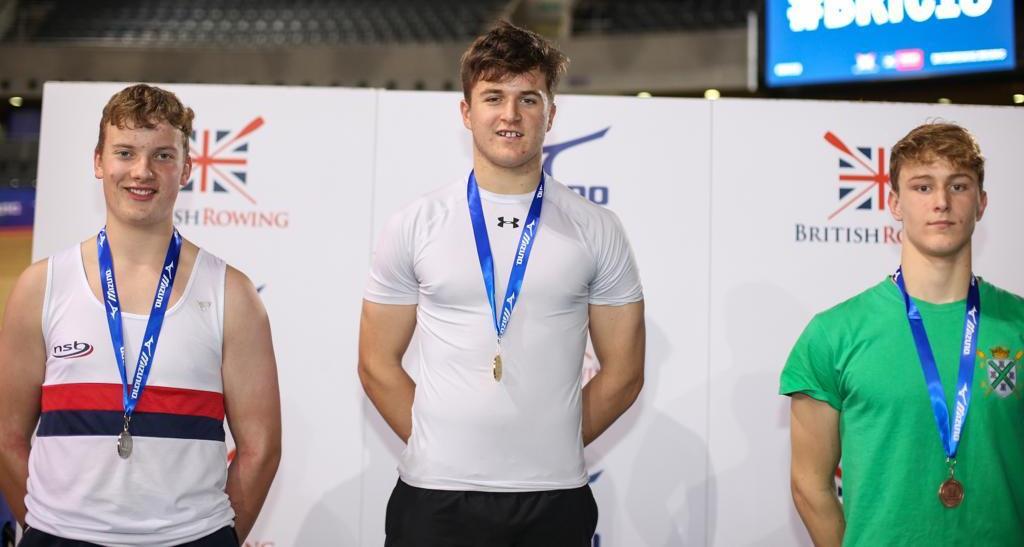 George set off at a blistering pace to lead the first minute and set a distance of 331m, while Ed was a little more conservative with 295m. George's pace dropped in the second minute to 304m but Ed was spot on with his, and recorded another 295m. The title was within George's grasp if he could maintain his effort, but the opposition were closing in the third minute. It looked as though George was struggling as he dropped to 297m while Ed was still consistent with 293m. The fourth minute is always hard and George responded with a 300m split to Ed's 294m. Going into the final minute George finished slowest of the top ten rowers with a split of 290m. Ed had been consistent at every split and finished with his best of 301m.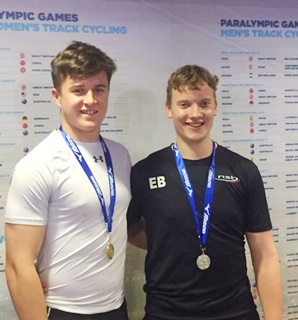 At the end of the race George had set a massive personal best of 1522m to secure the Gold Medal and retain his title. Ed finished 8th, with a personal best of 1477m, which in his words was a little disappointing!

The afternoon event was the 500m sprint and a sub 1 minute 30 seconds would be near the top. Well rested and with extra carbohydrates on board the boys were ready to give it their all.

Ed started the faster of the two with 17.8s for the first 100m compared to George's 18.1s; this placed them 2nd and 3rd respectively. Were the morning's efforts going to catch up with them? At the 200m mark Ed and George both posted 16.9s to put themselves in the top two positions. Going into the third 100m Ed was just fractionally quicker by 0.1s. Could Ed break George's domination in this event? The penultimate split saw George begin to peg Ed back, rowing 0.3s faster, but still trailing Ed by 0.1s overall. The last 100m would decide who won gold and silver, and not forgetting that the next best rower was finishing quicker than both George and Ed. The result would be decided by fractions of a second, with only 0.9s separating the first three positions.

Ultimately, George prevailed to win in 1:28.0s to Ed's 1:28.4s, with the bronze medallist recording a time of 1:28.9s. A fantastic race that was in the balance right up to the final stroke.

In the last three years George has won six gold medals at the British Championships, while Ed has amassed one silver and four bronzes. These are two of the best indoor rowers in the country at their age group and should be congratulated on their efforts, often racing against specialist competitors who attend rowing clubs as their primary sport.
Thank you to the parents of the boys who travelled to London with their son to give such good support. I hope your nerves have settled a bit by now.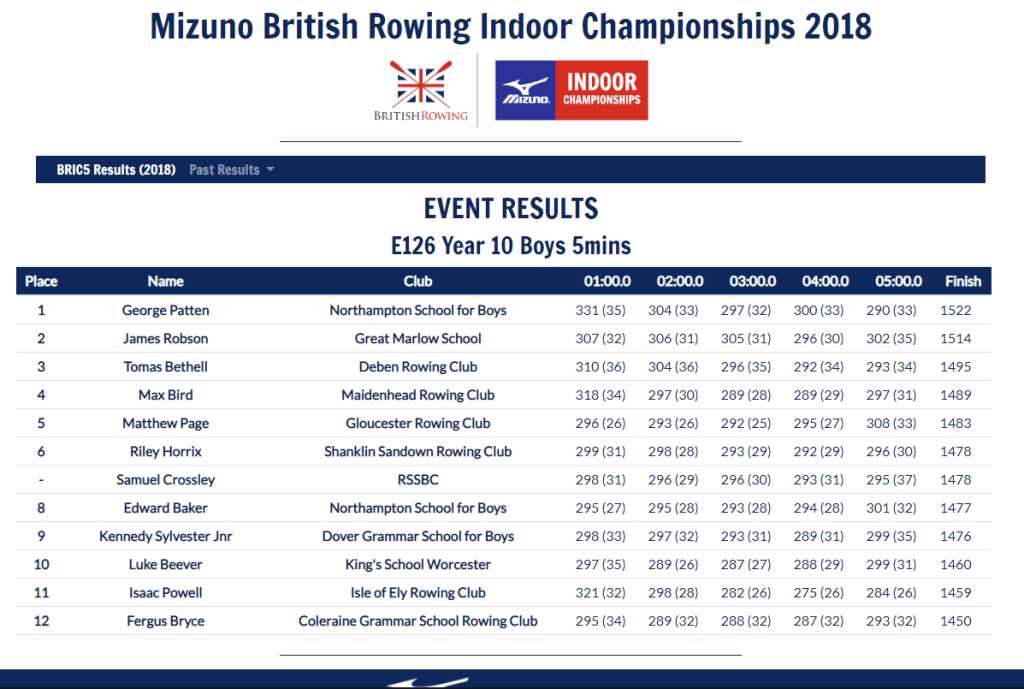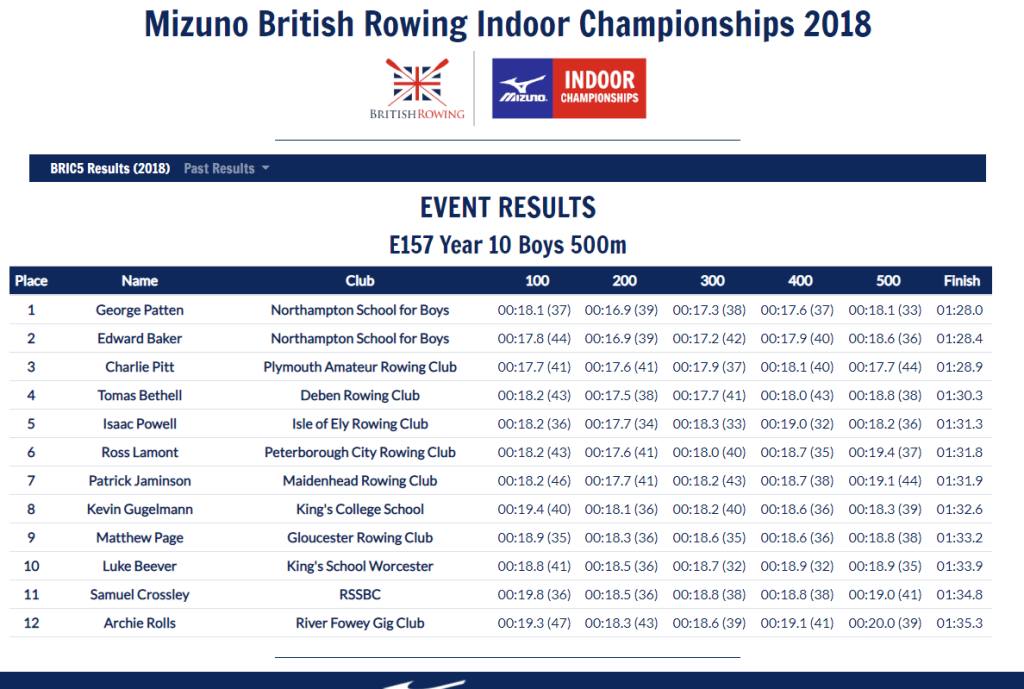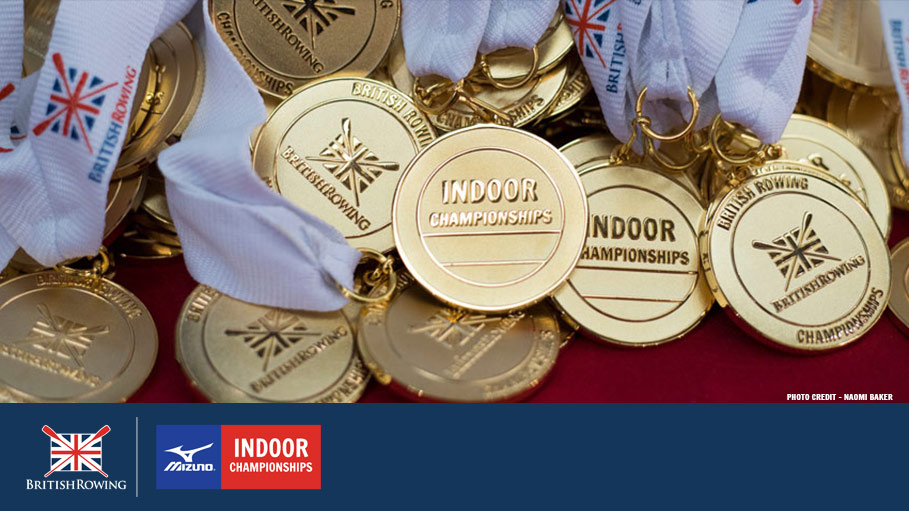 Mr R. White
PE Team