NSB Student in UK Karate Squad at European and World Championships 2018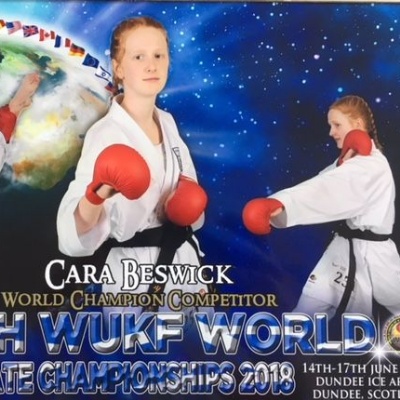 On the 23rd October Y12 NSB student Cara Beswick, travelled to Malta to compete in the European Karate Championships and the World Kobudo Championships with the UK Karate squad. With over 55 countries competing, more than 54 federations and over 2000 competitors, it was an incredibly large and exciting event that was live-streamed across the world.
"During the week-long trip I competed in five events with one of these being a World Championship. On the first day it was Kata (the sequence of moves), this is where I managed to gain a bronze medal, holding the title of 3rd in Europe for mixed styles martial arts and only missing out on gold by 0.2 points. On the second day I competed in Kumite (the fighting). I made it through the quarter finals of my weight category (under 55kg) only to lose to a Romanian girl missing out by one point which placed me overall in 7th. In the other Kumite category, I was in the open weight, fighting girls that were over 15kg heavier than me and huge amounts taller; this weight category was filled with world champions and I only lost my fight by 2 points. In my last category which was the World Kobudo Championships (Kata with a weapon) I was competing against countries such as America, Belgium and many more. I managed to gain position of 5th in the world, defeating countries that are solely trained in the use of weapons and beating them by substantial amounts of points. The competition for all categories was extremely tough as these are world champion competitors that were adults and categories were huge, some consisting of more than 40 competitors. Many thanks to adidas for their sponsorship and support."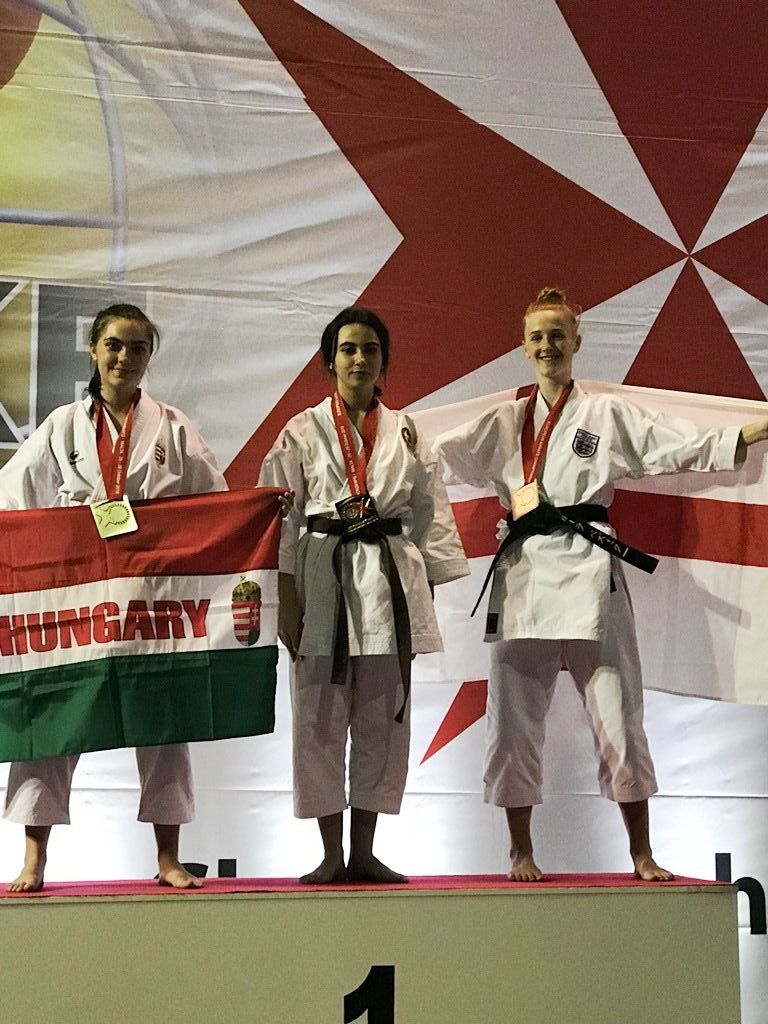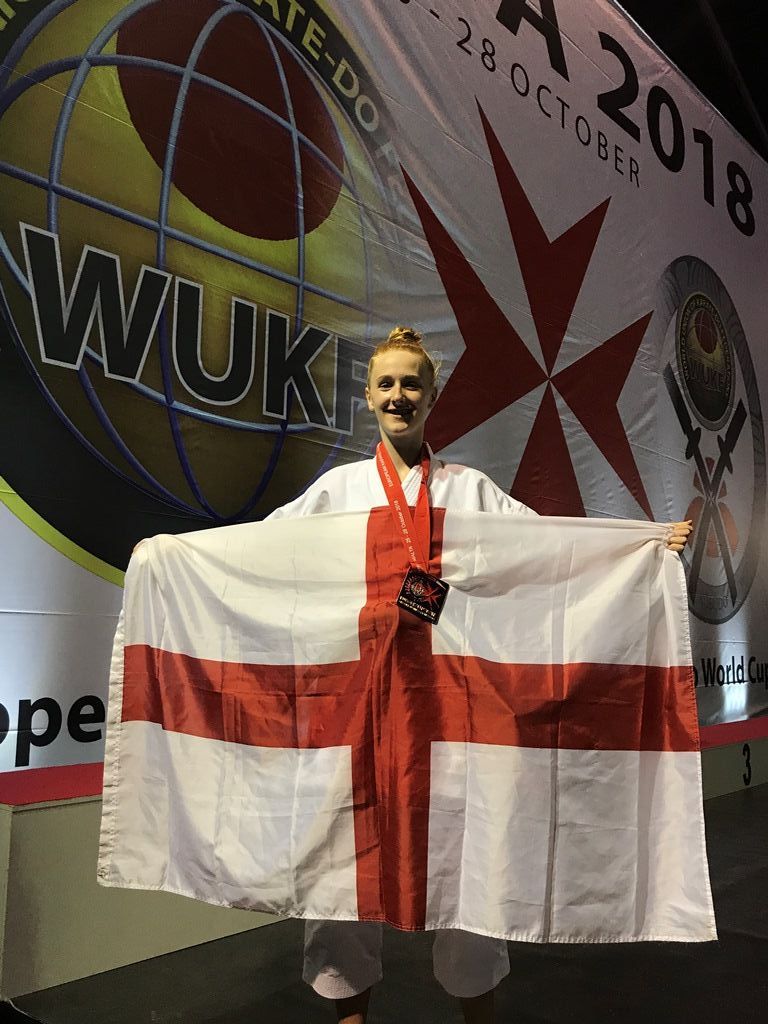 "Our squad consisted of 30 members this being the elite UK squad and was one of the smallest there! Out of all the countries we achieved 3rd in Europe beating all other associations, and if we had gained another medal we would have come 2nd. I am now looking forward to a further two World Championships in the coming year and a European Championship, these being in three separate countries."
Cara Beswick
NSB Y12
"This is a tremendous effort on Cara's part and she should be enormously proud, not only of her achievements outlined here, but also of the way she has managed to balance her commitments in training and competition with her academic studies. Cara has been working hard on her strength and conditioning since she joined NSB, under the guidance of Jake Kneeshaw. In his opinion, Cara is already showing strong improvements in plyometric power and their aim will be to work on her speed of contraction and isometric strength in the months to come."
Mr J. Wilcock
NSB Director of Sport