NSB Club La Santa 2018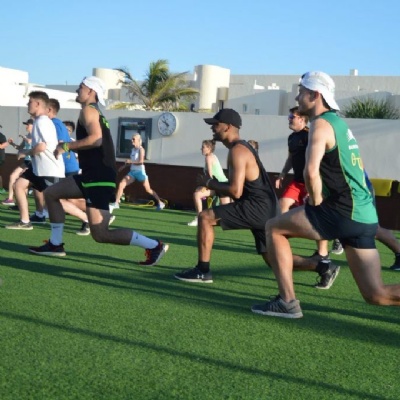 Club La Santa was established in 1983 as a warm weather training resort for athletes, it has now become a world renowned venue for elite athletes to train all year round. The climate is perfect and the complex is built on an ethos of health and fitness.
A healthy lifestyle is key to any athletic performance and the facilities available at the club open the experience to athletes from all sports and from all countries.
There are always famous sporting personalities there: Jenson Button, the Brownlee twins, Olympic sprinters, Paralympians, England Rugby have been, Sarah Storey and stars from around the world.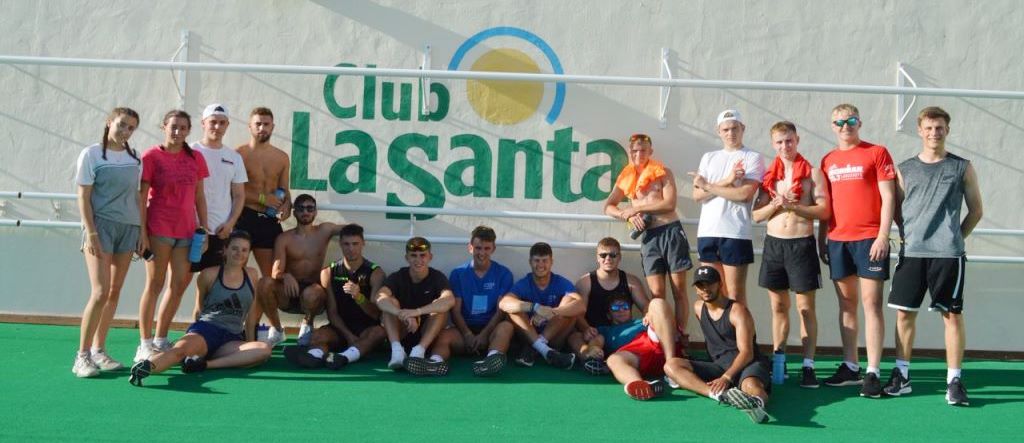 It is the perfect backdrop for our students to experience the lifestyle of the professional athlete - how they eat, how they train, how they think!
Every year since 2000 NSB has taken a group of Sixth Formers that are particularly interested in training and fitness. They may be studying a level PE, BTEC or just be committed to personal training but they all know it is going to be tough!
I have been visiting the complex since 1989 and I cannot speak highly enough about the positive effect it has on young sportsmen and women.
These are just some of the comments from our students:
"The best week of my life" – "I didn't know I was capable of pushing myself that hard" – "I really found out about myself at Club La Santa and it will have a positive effect on my outlook on fitness and training that will stay with me for ever."
Music to my ears - if we can have a really positive and long lasting effect on a student's approach to health, fitness and training then we really have achieved something.
This year's group maintained the same high standards of effort as in previous trips and importantly they also upheld the standards of respect for others, courtesy and support for each other.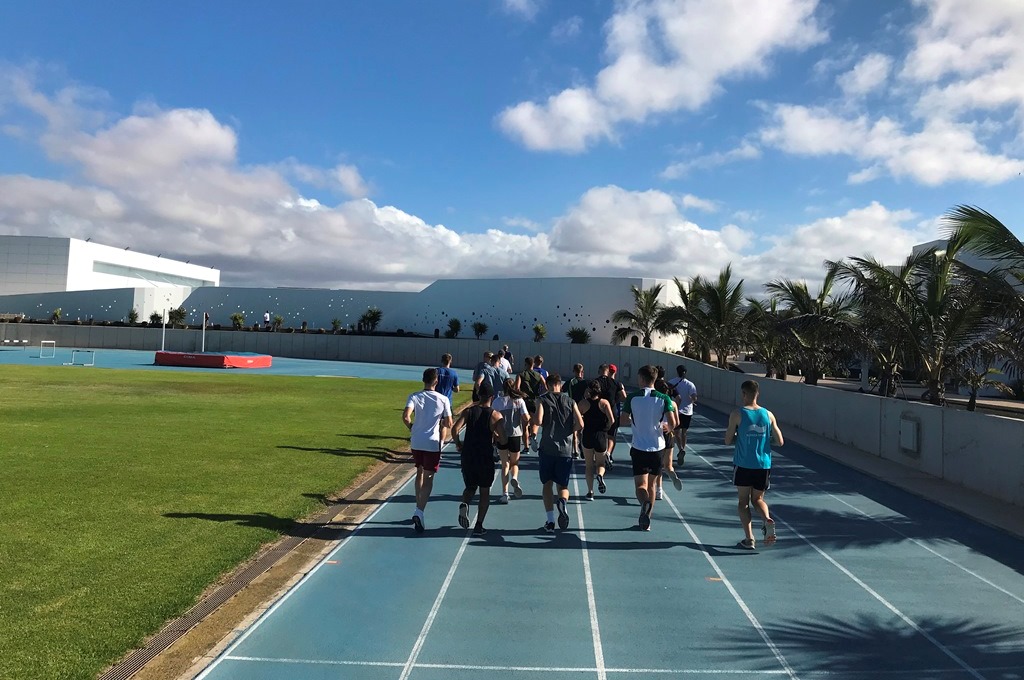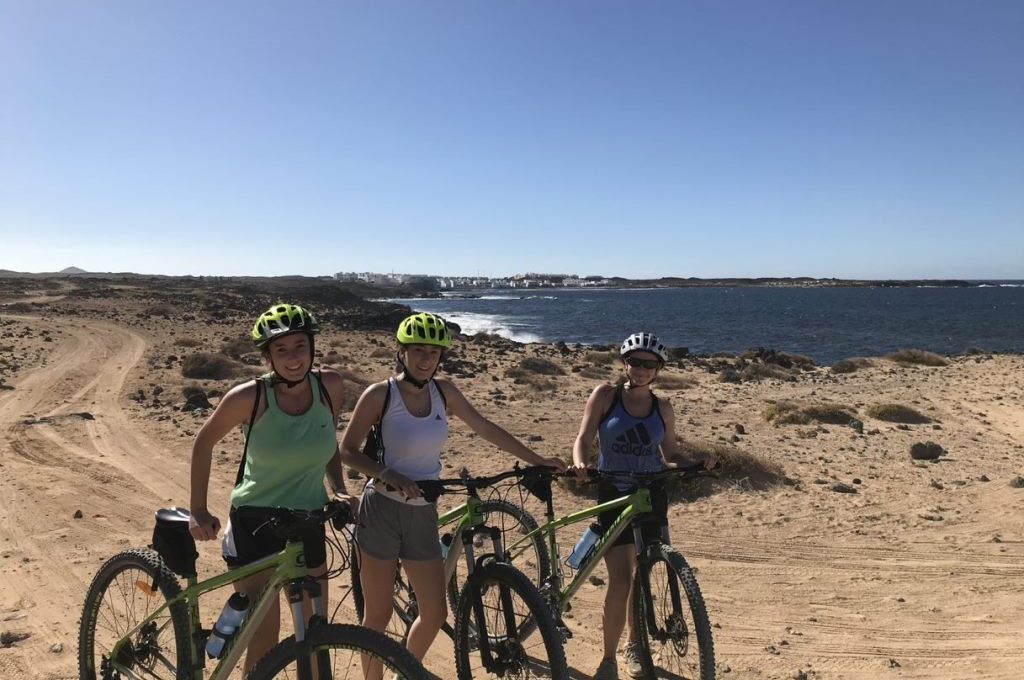 It is a challenging trip; all the fitness components are tested: speed, strength, power, flexibility, aerobic capacity - it's all in the mix and students find out where they are personally in terms of performance (even some of the staff do too!)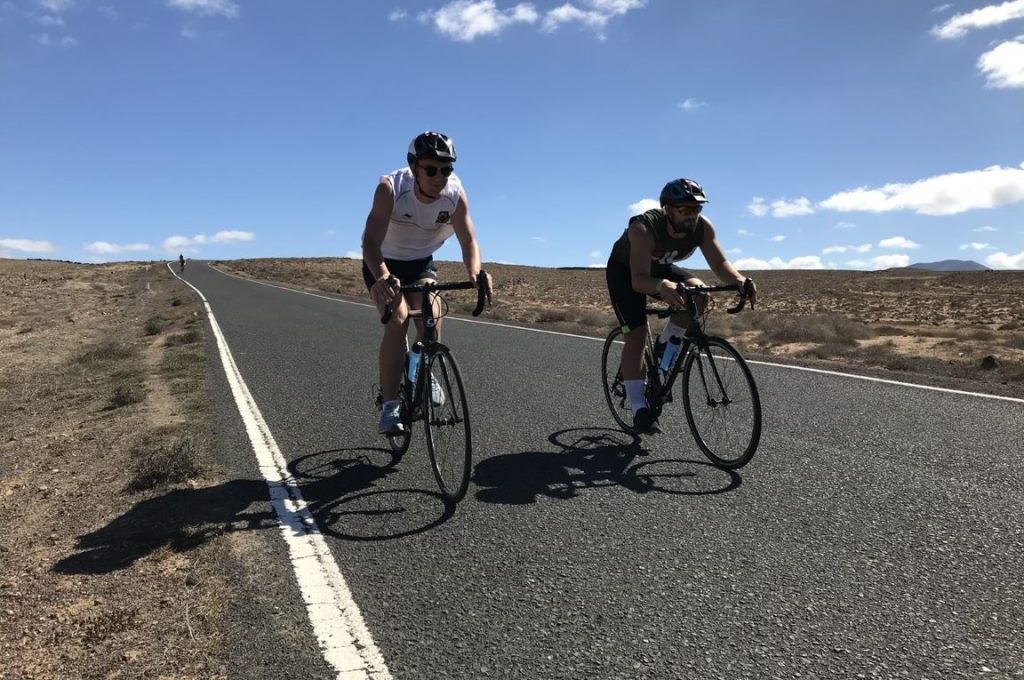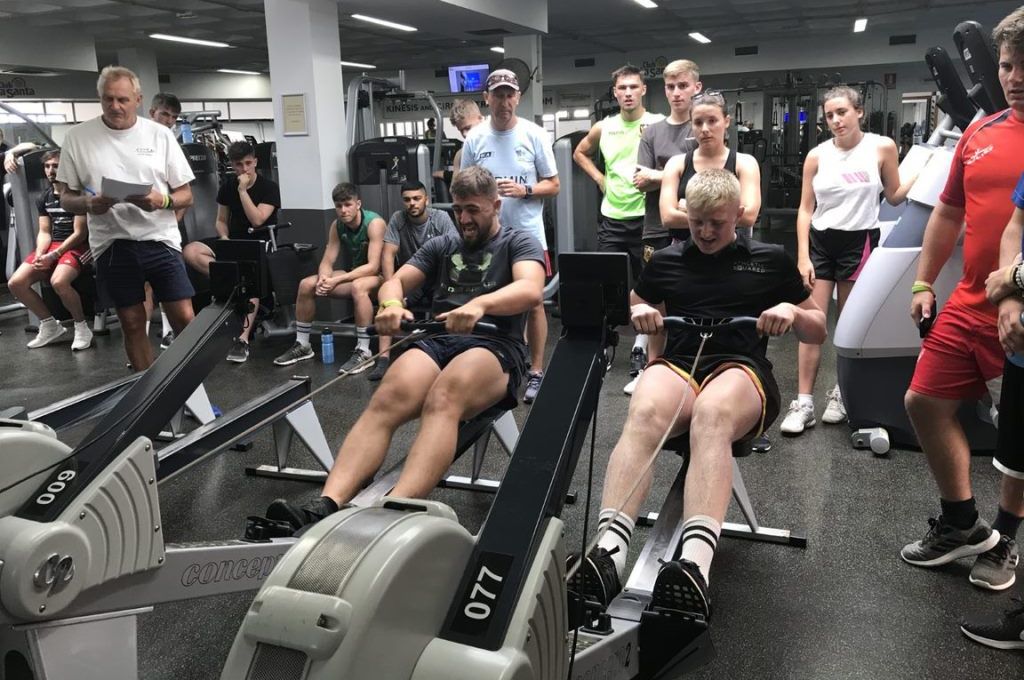 It is this personal affect that is so important, rugby players come back thinking "maybe my aerobic fitness is not where it should be." They work on it, get fitter and become a better player - the same for any sport but also you feel better about yourself; learn about the right things to eat to complement your healthy life style and all in 80 degrees of sunshine!"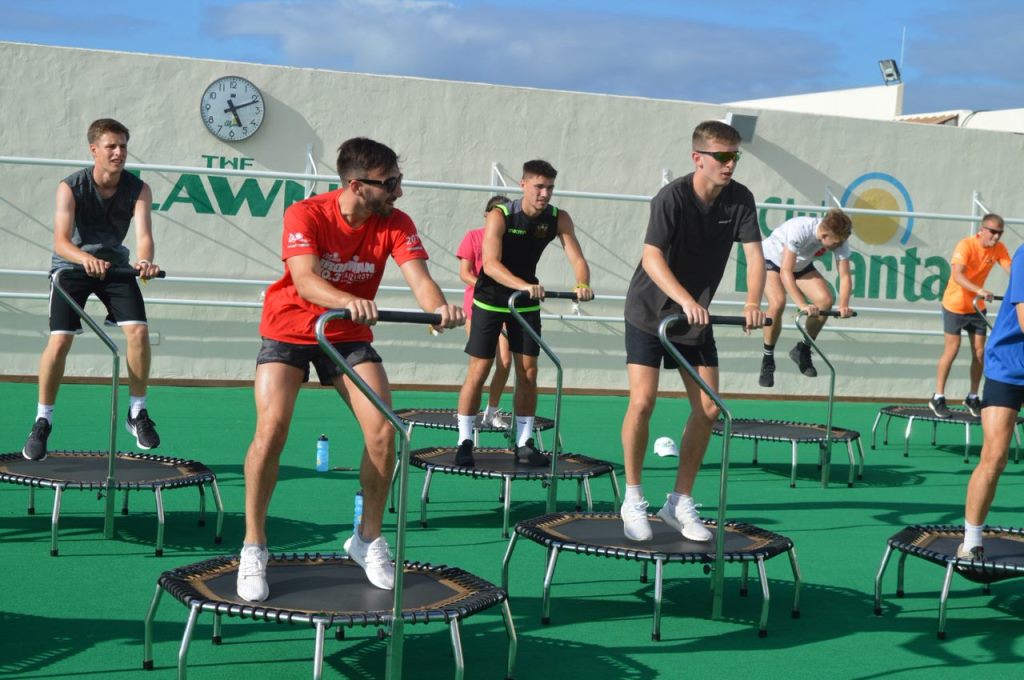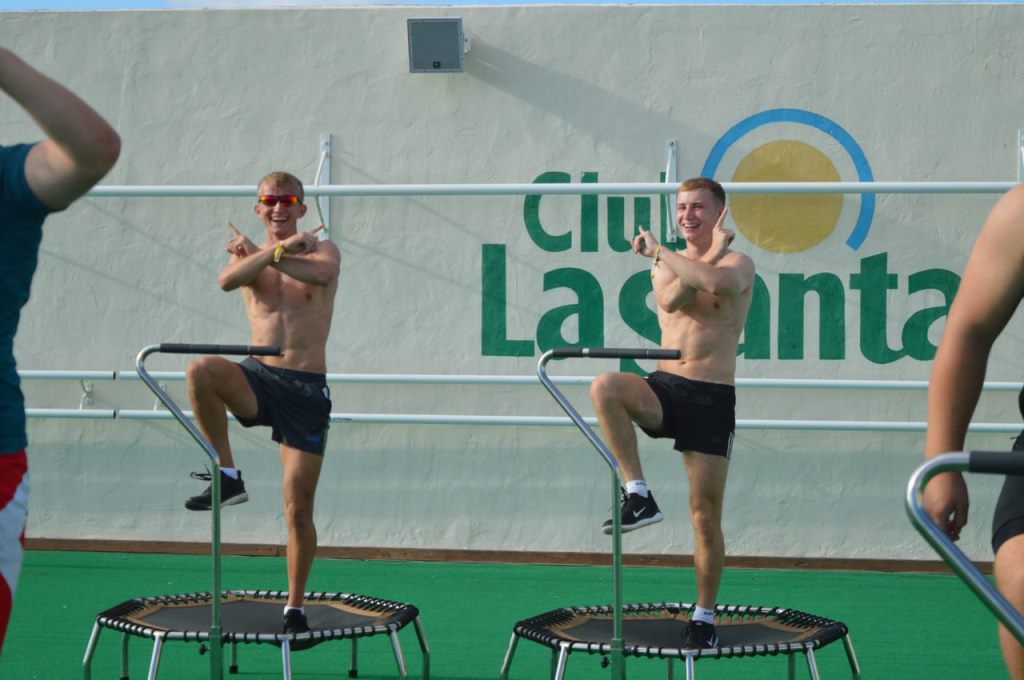 The facilities are world class: 3 x 50m outdoor pools, 400m track, fitness studio, 18 tennis courts, 2 x sports halls, boxing ring, race and off road biking, golf range, beach volleyball, windsurfing, lagoon, outdoor pilates, yoga, and tae bo - all in beautiful surroundings on the north side of the island away from the bustle of tourism.
Our group participated in everything in both competitive and recreational environment: early morning runs, fitness testing, body combat, swimming, gym tests, 2K row challenge, tennis, duathlon and culminating in the blue riband event the mini triathlon against the rest of the world.
It is a fantastic experience for all, but especially young people about to step out into the world - our students are Year 13 due to leave school in July 2019 - what an experience to take with them!
To see them working so hard in the triathlon and cheering each other on, no matter where they finish was heart-warming, it is every year, that's why I've been over 40 times and the school has offered the opportunity to so many students - it is simply brilliant!
Mr Burton has put a marker down in the triathlon for other staff to try and beat and we will see how others fare in the future.
"Best school residential I've ever been on and I've been on a few!"
Mr Mark Lee