NSB Election Special - Question Time 2017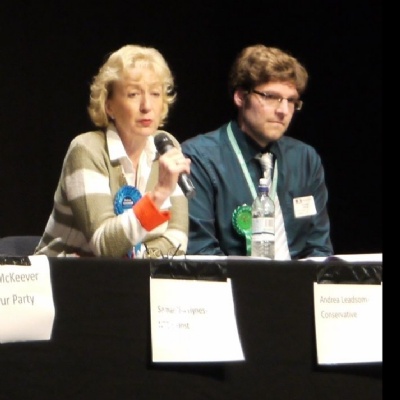 ELECTION FEVER HITS NSB!
On Monday 5th June 2017, we were extremely fortunate to welcome representatives from each of the main political parties for a debate about key issues in the forthcoming election. On our panel, we welcomed Andrea Leadsom (Conservative), Kevin McKeever (Labour), Steve Mabbutt (The Green Party) and Jill Hope (The Liberal Democrats), with Rose Gibbins (UKIP) deciding to withdraw as a personal response to the recent terror attacks.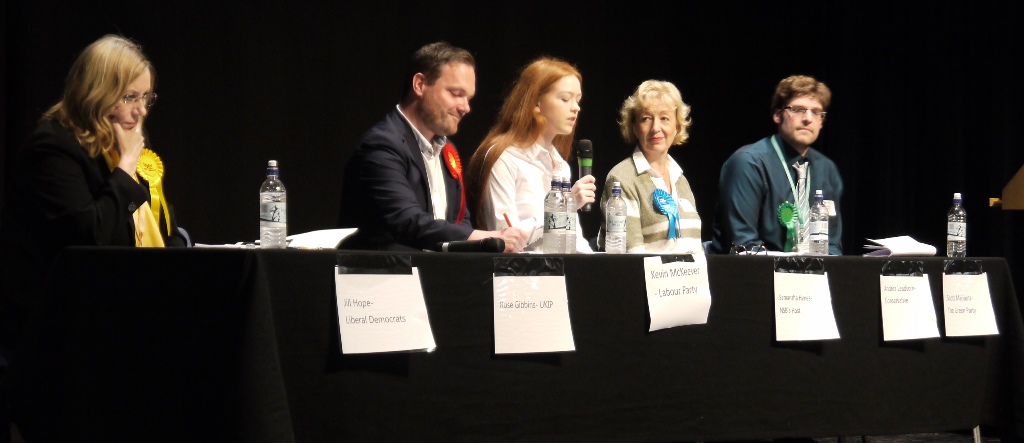 Joining us were students from Northampton School for Girls, Weston Favell Academy and St. Peter's School, as well as staff and students from NSB; the Cripps Hall Theatre was awash with variety, anticipation and, dare I say, excitement. What a sign of hope for the future to see such a range of people, diverse in their views, engaged in the political process! Apathy did not prevail here. Everyone was on tenterhooks to hear the responses.

Samantha Hynes in Year 12 assumed the role of 'Dimbleby', outlining the format of proceedings, chairing the event and asking audience members for questions during the last 15 minutes. Composed, professional and diplomatic, Samantha skilfully delivered the questions collected by her peers and managed, remarkably, to assume an impartial and polite demeanour; this was no mean feat given the heated emotional responses displayed at times.

"Should sixteen year olds be allowed to vote? Do grammar schools aid or hinder social mobility? Should tuition fees be scrapped? Has the NHS become an inner humanitarian crisis? Should cutting the deficit be prioritised over social programmes? Should there be a second referendum on the terms of the EU deal? Should there be a cap on immigration and, if so, how?"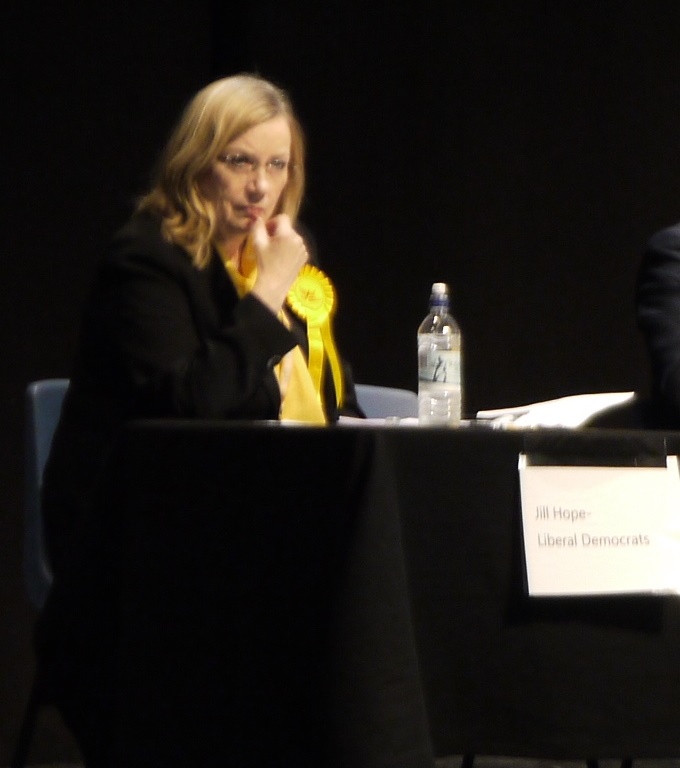 In essence, a real range of topics were covered in the pre-prepared questions. Opinions amongst the parties were, quite naturally, divided but it was fascinating to hear accomplished speakers diminish opposition in a variety of ways and present their views with reason, vigour and passion. The audience were gripped and a mere hour was quite simply not enough.
One thing I often lose sight of in the build up to the election is the fact that these candidates are, dare I say it, just normal folk - people with jobs, family and friends and this was all too evident today. Every one of the candidates shared their own personal experiences which often explained and indeed justified their viewpoints. They genuinely seemed to believe in their policies as they discussed how these policies have affected or will affect them in the future. Despite their diverse political leanings, they all seemed honest, personable and interested in our students' concerns. I almost changed which party I was going to vote for during the course of the debate!

At the end of the debate, it was a real pity to end the event as the students were so engaged, desperate to question more and ultimately hear more from these individuals who will perhaps be their voice in the future and make important decisions on their behalf which will have considerable impact on the future Britain takes.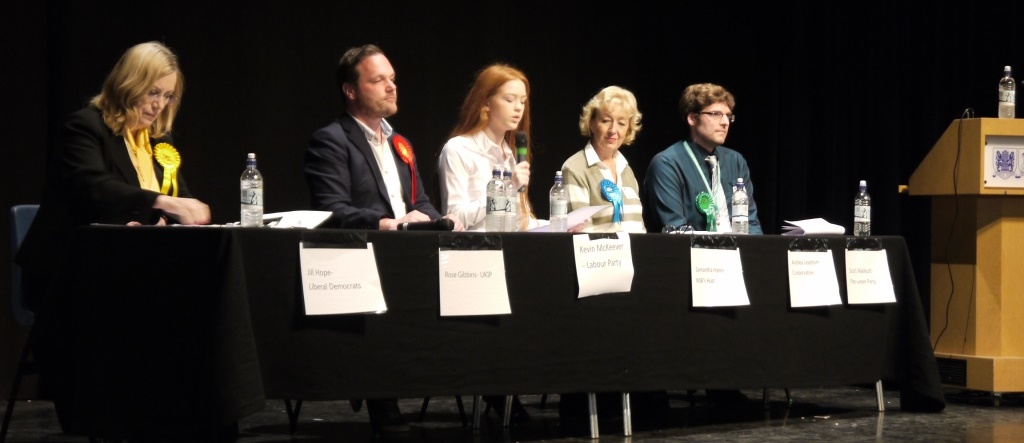 Our huge thanks have to be given to the four individuals from each of the political parties who have left an indelible imprint upon us. It was genuinely inspirational to hear the candidates who are clearly dedicated and determined to do right by their conscience and, in their own way, strive for the very best for us and our country.

We very much look forward to hearing the results of Thursday's election and indeed discussing it in Debating Society!
S. Morrison
Debating Society