NSB at Children and Arts Event with HRH Prince Charles 2018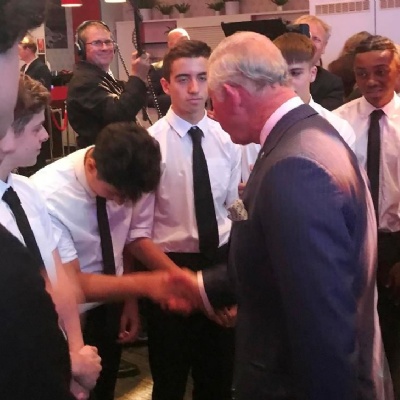 Headmaster, Richard Bernard and Chair of Governors, Mr Peter Bason, accepted an invitation to join The Prince of Wales, industry leaders, representatives from the acting profession and Government Ministers at the Royal Albert Hall on Wednesday September 5th, to debate the state of the arts subjects and creative learning in education.
Rosie Millard, former BBC arts correspondent and chief executive of the charity, opened the discussions explaining that 'this conference is the next stage in a campaign to increase awareness and stop the general slide of arts and creativity in schools for children and young people.'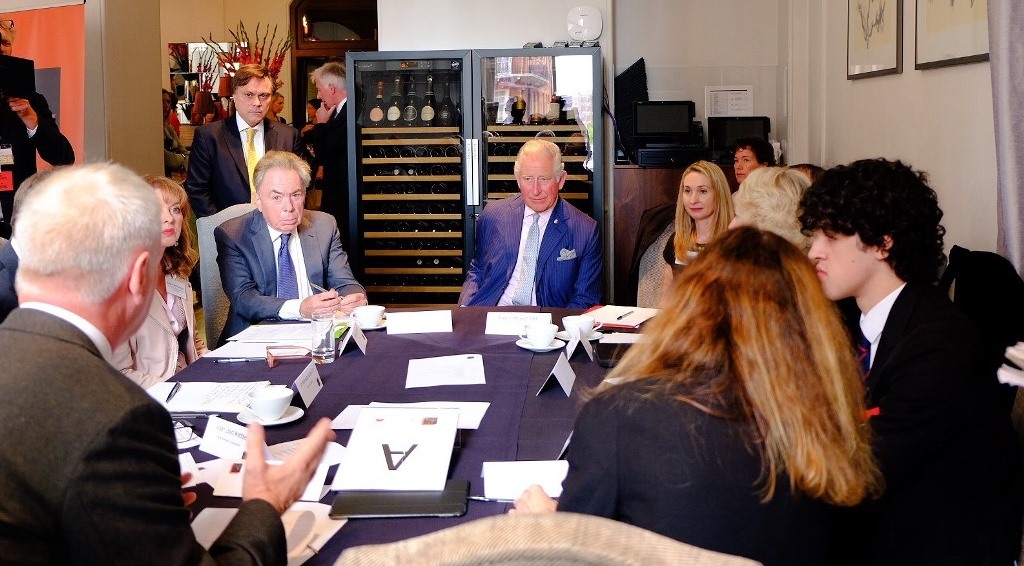 Participants were invited to join round-table discussions to consider ways to promote the Arts subjects in schools in order to ensure that all students enjoy an education which embraces a richness of cultural learning. Mr Bernard and Year 11 student Jacob Benhayoun (the only young person involved in this part of the day) joined in the vibrant discussions. In a speech delivered to the whole delegation, Jacob presented his thoughts on how the arts had made an impact on his life, and why, in his view, it is vital that all children are able to access creative subjects in the curriculum.
HRH Prince Charles attended the debate and the following reception alongside a dazzling array of national leaders and performers from the arts industry. Attendees included, Baron Lloyd-Webber, Sir Lenny Henry, Benedict Cumberbatch CBE, Zoe Wanamaker CBE, Arlene Phillips CBE, Meera Syal CBE, Myleene Klass, and Amanda Holden. BBC director-general Lord Hall of Birkenhead, The Director of the National Theatre, Rufus Norris and former Tate director Sir Nicholas Serota CH were also among the guests along with Culture Secretary Jeremy Wright QC, Minister for Schools' Standards Nick Gibb MP and Minister for the Arts, Heritage and Tourism, Michael Ellis MP for Northampton North.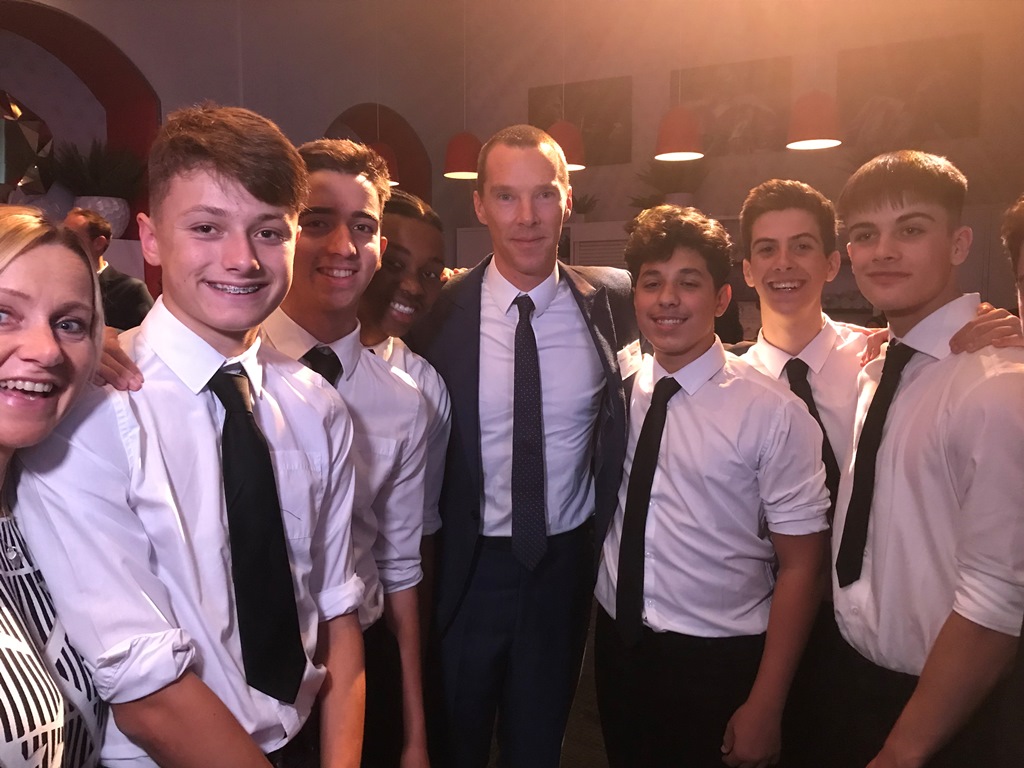 Richard Bernard reflected on the occasion, saying: "I am delighted that Northampton School for Boys has been recognised for its outstanding provision in the Expressive Arts and therefore invited to be a key part of the national Children & the Arts event at the Royal Albert Hall. To have had the opportunity this morning to sit in strategic discussion with His Royal Highness Prince Charles and national leaders and performers within the Creative Arts has been a true privilege."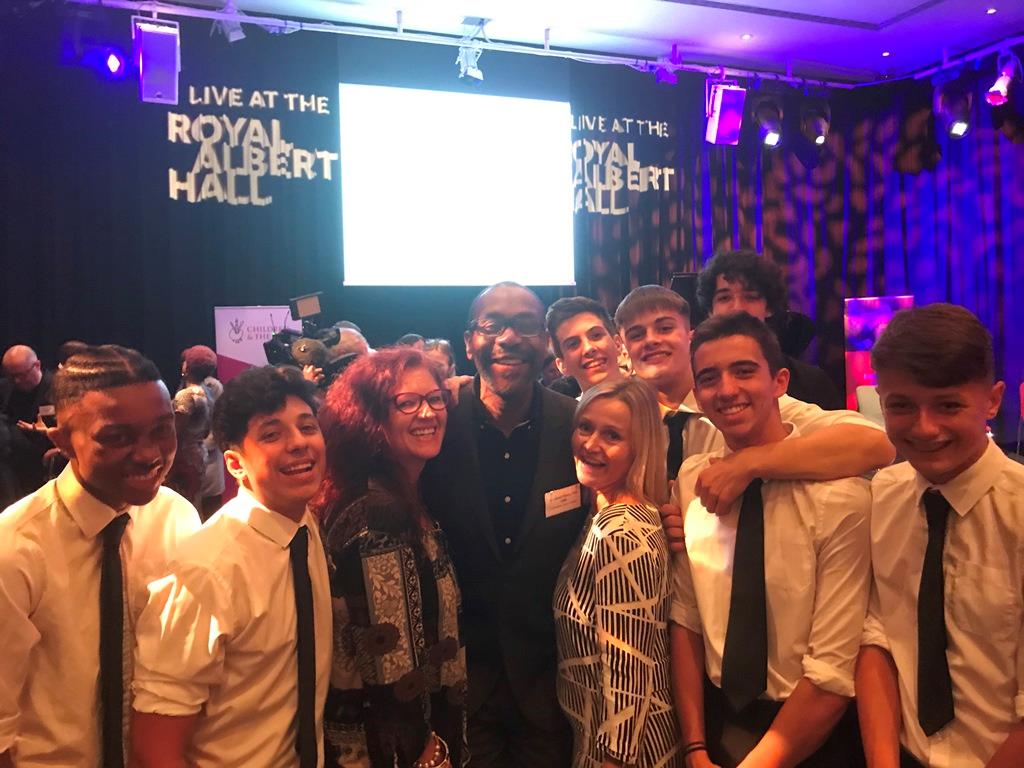 He went on to say, "I was hugely proud of Year 11 NSB student, Jacob Benhayoun for his powerful and inspirational speech about the importance of the Arts in his education to such an esteemed audience, and of our Year 11 Dance team who literally raised the iconic roof with the ovation given for the piece that they performed at the reception."
Mr Bernard, who hosted Government Ministers at NSB earlier in the year added, "I would also like to express my gratitude to Michael Ellis MP, the Minister for Arts, Heritage and Tourism for his unwavering support of the Arts in our local schools here in Northampton."
He reiterated the significant role he feels creative subjects play in NSB's curriculum. "The Arts subjects play an important part in developing a student's confidence, creativity and a richness of appreciation of culture and diversity. It is vital that relevant sectors work together to help ensure that all students have the opportunity to experience and develop their potential in these crucial disciplines throughout their school education."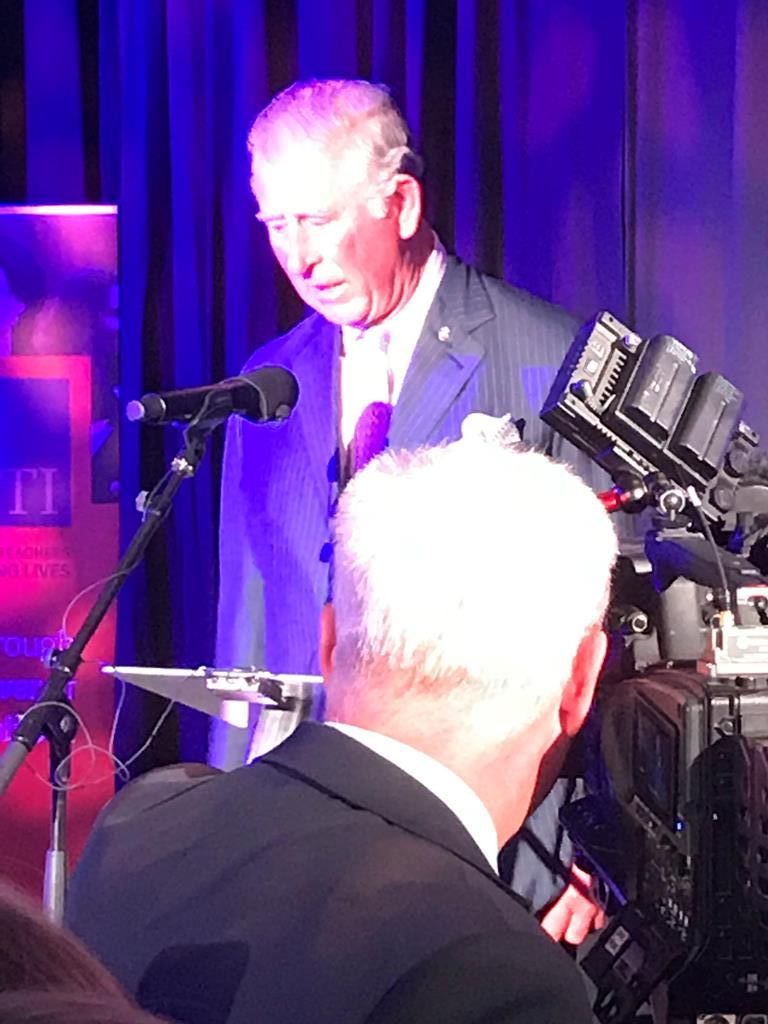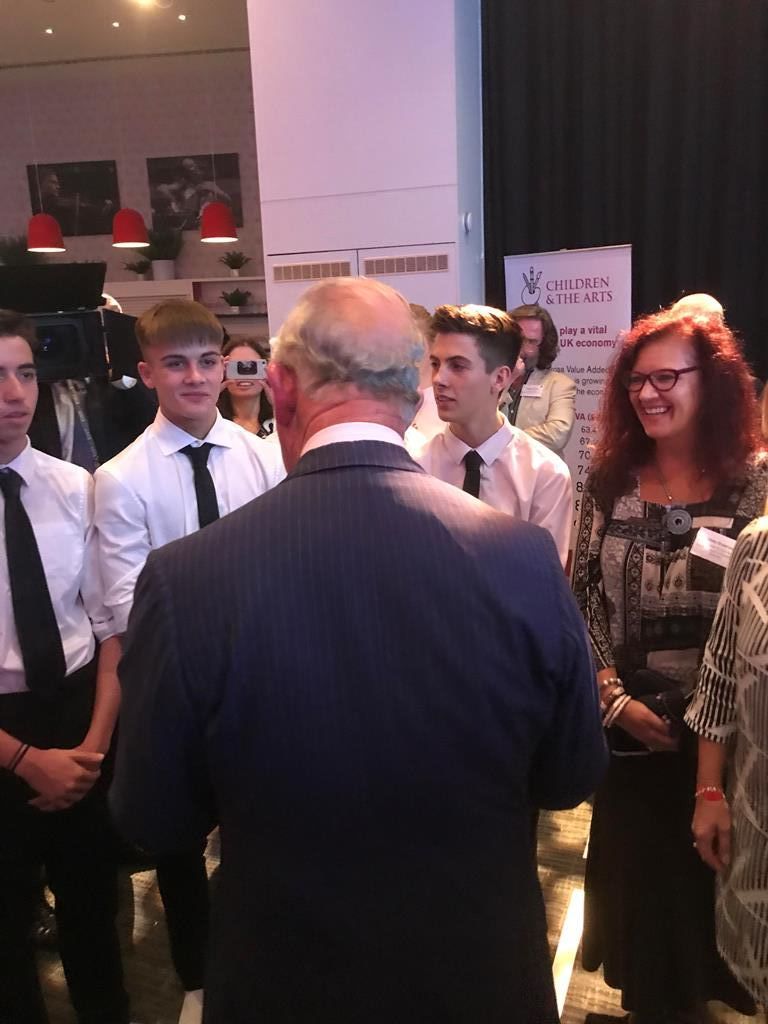 Speaking at the event, Prince Charles recalled the joy of being taken to the ballet by his grandmother, Elizabeth, the Queen Mother. He added: "I know so many actors and musicians are (where they are now) because they've had either a grandmother or a grandfather or a teacher who inspired them to take an interest, and as a result we have a fantastic reputation as a country through our creative industries."
He continued, "We don't realise enough how much those creative industries contribute to our whole economy… but also in terms of developing a whole person, and how you gain a real understanding about life."
To see a web gallery of images please Click Here
The dancers from Northampton School for Boys performed 'To Jimmy' to the guests at the reception. Representing the importance of arts provision in the curriculum in schools, they were one of only two groups at the Royal Albert Hall gathering. The boys in the group would never have realised their interest in dance without having the opportunity to first experience it in the classroom. All of the dancers studied GCSE Dance and are now entering Year 12 and will study A Level Dance.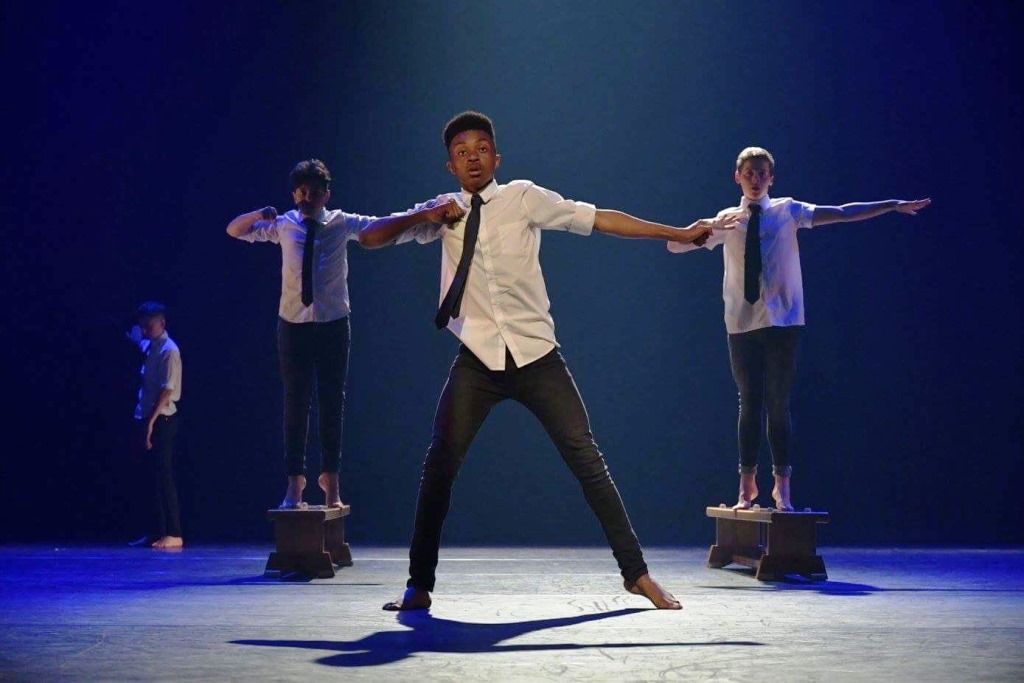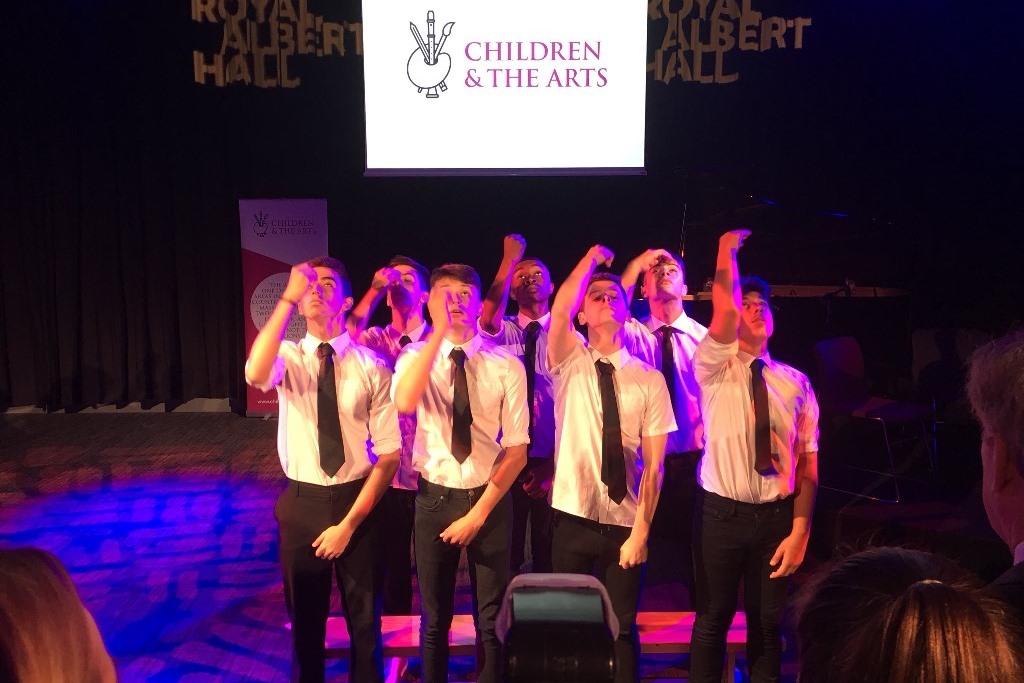 Two very proud members of NSB Arts staff in attendance were Lindsay Greenaway (Assistant Headteacher with responsibility for the Expressive Arts) and Alison Clinton, Team Leader for Dance. Mrs Greenaway commented, 'We were all honoured to have the opportunity to meet with HRH Prince Charles and it was truly wonderful for the students to see and engage with many of the celebrities. Stuart Worden, the Principal of The Brit School, Kevin O'Hare, Director of The Royal Ballet, Lenny Henry and Benedict Cumberbatch all took the time to come over to talk with the NSB performers. Many guests vocally congratulated the dancers and student speaker Jacob Benhayoun on the high standard of performance.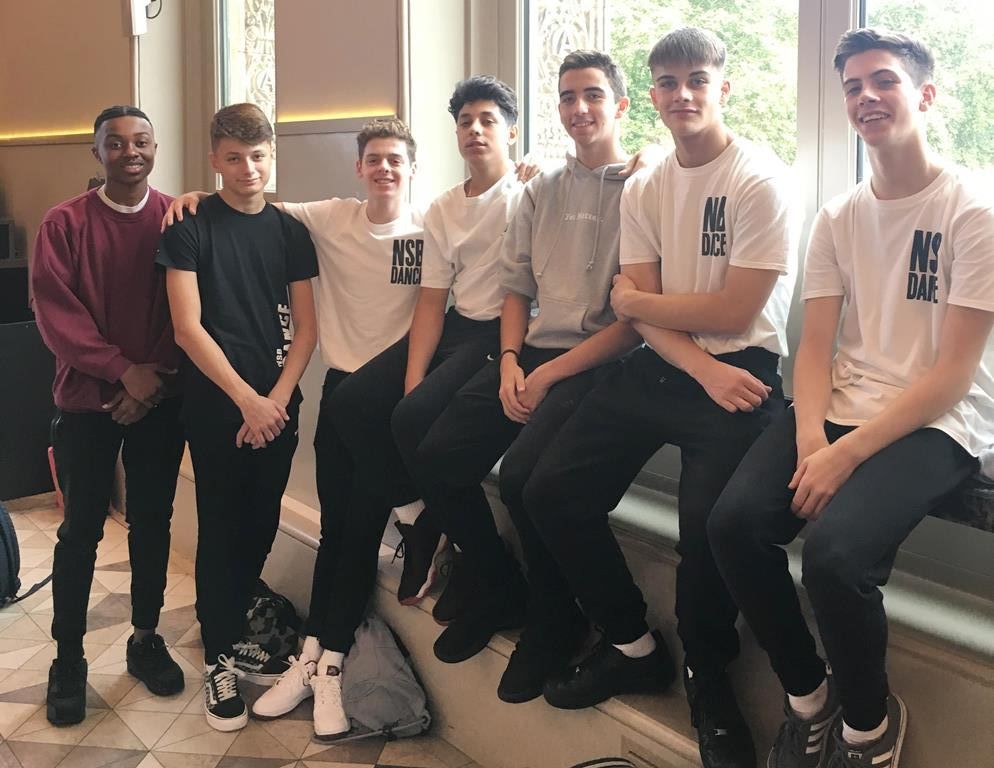 Dominic Hourd from the Children & the Arts Charity commented, "I had tears in my eyes watching the boys dance – I have never seen anything so beautiful and so many people have been messaging me telling me how impressed they were with the performances. Please pass on my thanks to all the boys – without them, it would have been a duller event."
St. Paul's Primary School, based in Tottenham, also performed. Their small choir of boys and girls sang with passion and sheer enjoyment in front of a room full of industry professionals.
Research has found that the number of students studying arts and creative subjects is in steep decline, with fewer taking GCSEs in art and design subjects. Sir Lenny Henry said: "The arts are vital to society. So why are the arts in schools being de-privileged? It's hard to understand."
Alison Clinton, dance teacher spoke of how extremely proud she felt that NSB was invited to attend such an important and prestigious event. Speaking as member of staff, she said it was amazing to watch how well the students managed with the pressure and expectations placed upon them at the event. Jacob's speech was erudite and delivered with a level of maturity and confidence beyond his years. Our dancers (Andreas Giglio, Lewis Simpson, Silvio Dzapasi, Gio Bordone, Will Thorneycroft, Damian Frakulli and Charlie Goddard) all performed with a superb sense of professionalism.
Peter Bason, Chair of Governors, gave a parting comment, "The students' performance was exceptional and inspiring and the feedback was so complimentary. As Mr Bernard and I were leaving we spoke to the organiser of one of the discussion groups who was very impressed with the NSB Dance Team. She commented that a performance of that quality doesn't happen overnight but is rather underpinned by years of hard work and an outstanding culture and ethos at the school.'