NSB Dance representing East Midlands 2018
The NSB dance group was selected in April, out of 12 regional finalist groups, to represent East Midlands at U.Dance 2018 (The National Youth Dance Festival). This was an outstanding achievement for the group as the number of groups applying to represent East Midlands was in the region of 60. In total, across the country, the application number reached just short of 300 groups.
U.Dance celebrates the quality and vibrancy of Youth Dance across our nation. Over three days the event allowed audiences to witness a broad range of groups chosen by regional and national panels that showcased the best youth dance in the country: 11 selected groups and the National Youth Dance Company. Throughout the festival the young dancers also got the opportunity to work with nationally renowned artists to encourage development of dance skills and to introduce them to new creative ideas. This involved taking part in technique classes, choreography workshops, mentoring and discussion sessions and social events. DanceEast hosted the event at their spectacular venue 'Jerwood Dance House' in Ipswich and the overall event was organised by One Dance UK.
The NSB group performed 'Lost Child' and the performance was also live streamed. Their definite strength was the expression with which they communicated their story, connecting with the audience and receiving a wealth of fabulous feedback for their passion in performance. Andreas Giglio also took on the role of introducing the show with one of the One Dance UK Dance Ambassadors.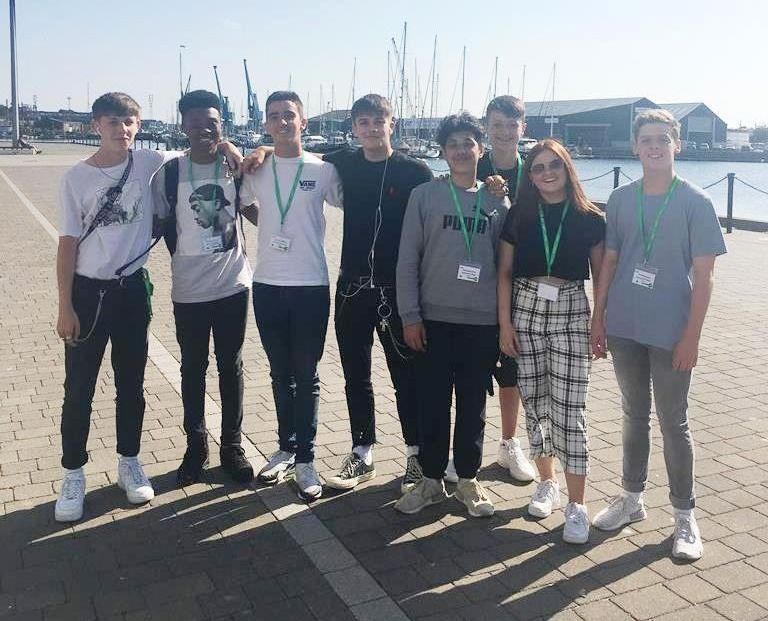 The event is always a fabulous opportunity to make connections with other youth dance organisations and dance artists. This year our group made connections with High Storrs School in Sheffield and we hope to collaborate with them on a boys' dance project later in the school year. We also made connections with Horizon Community College in Barnsley and we hope to travel up in January 2019 to take part in a street dance event with the school.
One of the most outstanding accolades of the weekend was to be asked by Richard Alston to support his professional company tour in October when the Richard Alston Dance Company visit The Royal and Derngate in Northampton. Richard has worked with dancers from NSB in the past year and he is such an avid supporter of youth dance. It is indeed an honour to be asked to perform as the curtain raiser for his company.
NSB dancers: Andreas Giglio, Elise Clinton, Gio Bordone, Kit Ibbot, Silvio Dzapasi, Will Thorneycroft, Damian Frakulli and Charlie Goddard.
A. Clinton
Dance