ESAA Track and Field Schools' Cup Final 2018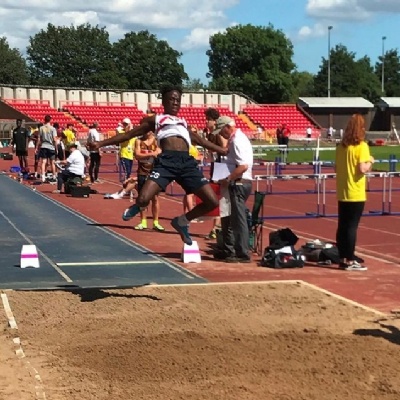 On Saturday 7th July 15 boys and 5 staff travelled up to the North East as NSB represented the Midlands region in the Final of the ESAA Track and Field Schools' Cup. The competition is made up of 12 of the best teams in England with all athletes competing in two separate events, usually one on the track and one in the field. We were hoping for a top 10 finish.
The journey was long and slow in places but the team kept their spirits high listening to coverage of the World Cup and stopping off to visit the Angel of the North. A trip to South Shields for fish and chips and a paddle in the sea meant that everyone was able to get a good night's sleep in preparation for the competition.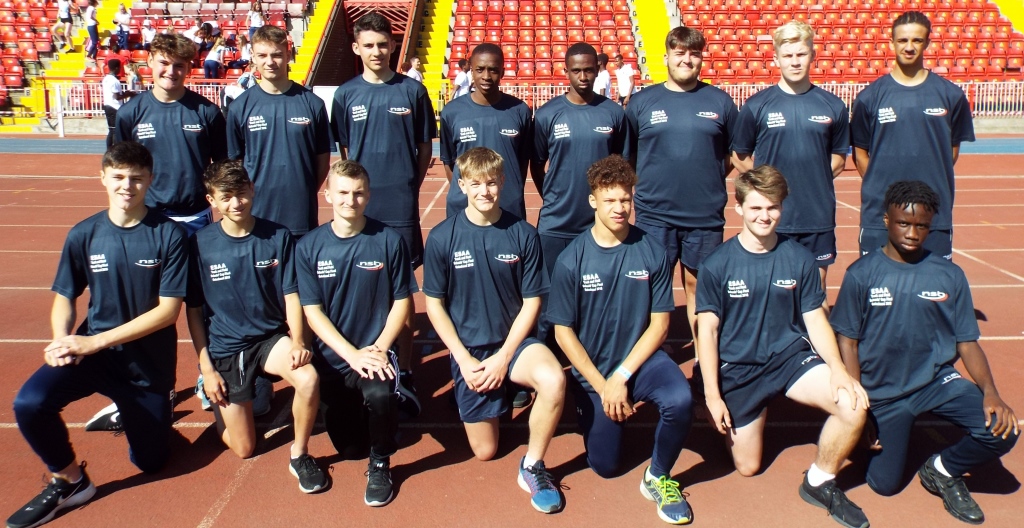 As you'd expect it was hot, but we managed this well and after the Field events found ourselves in 11th overall. Ethan Lack, Joe Samuel, CJ Gordon and Jed Jenkins were amongst those who achieved a new Personal Best (PB) in their event but special mention has to go to Chris Dyrmishi who put the shot 15.40m to win the event by nearly a metre. It was certainly one of the performances of the day.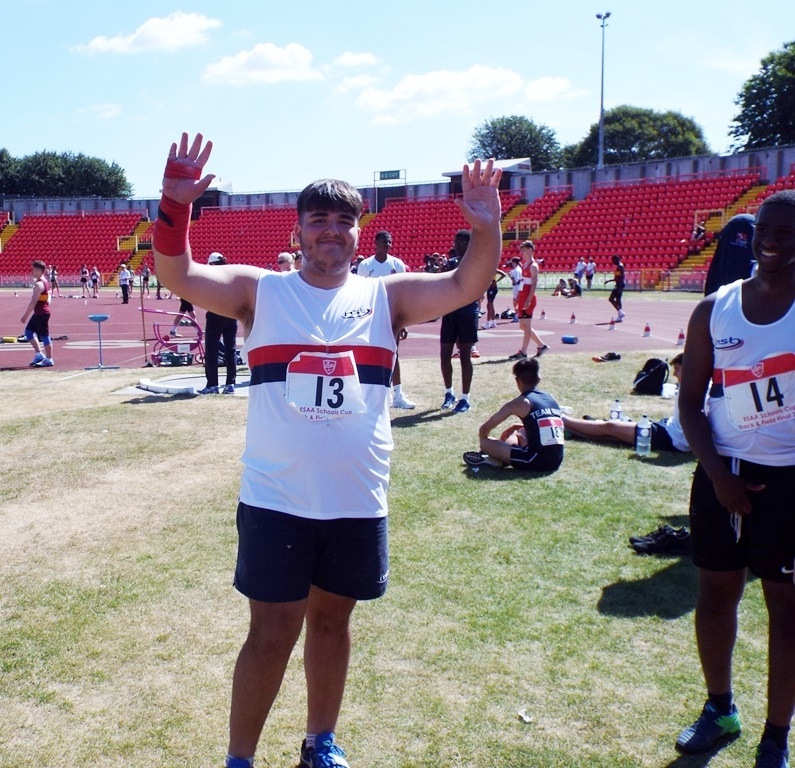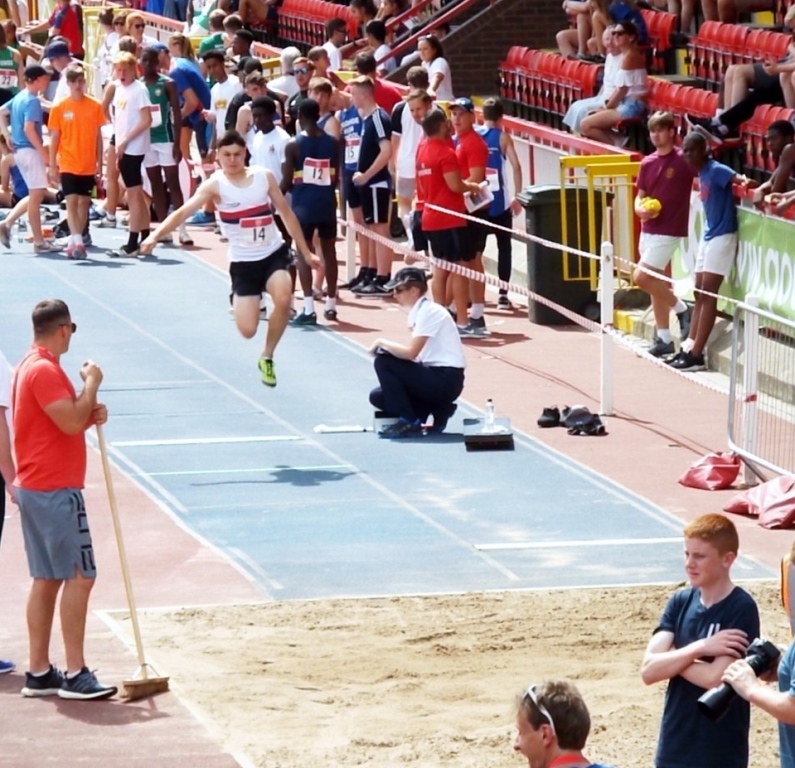 The afternoon Track session was always going to be our forte but we would never have forecast just how strong our performances would be. Jacob Reid, Jacob Billis, Sean Rawlins, Mason Mills and Noah Bennett were also amongst those who achieved PBs taking NSBs total to 14 new best performances on the day. Outstanding!
However Fergus Scott singled himself out by winning the 1500m in 4 minutes 00.2 seconds to set a new meeting record. The Track and Field Cup is a very prestigious event, with many future international athletes competing for their schools. For anyone to take the record is a terrific achievement and only bodes well for the future. Congratulations Fergus.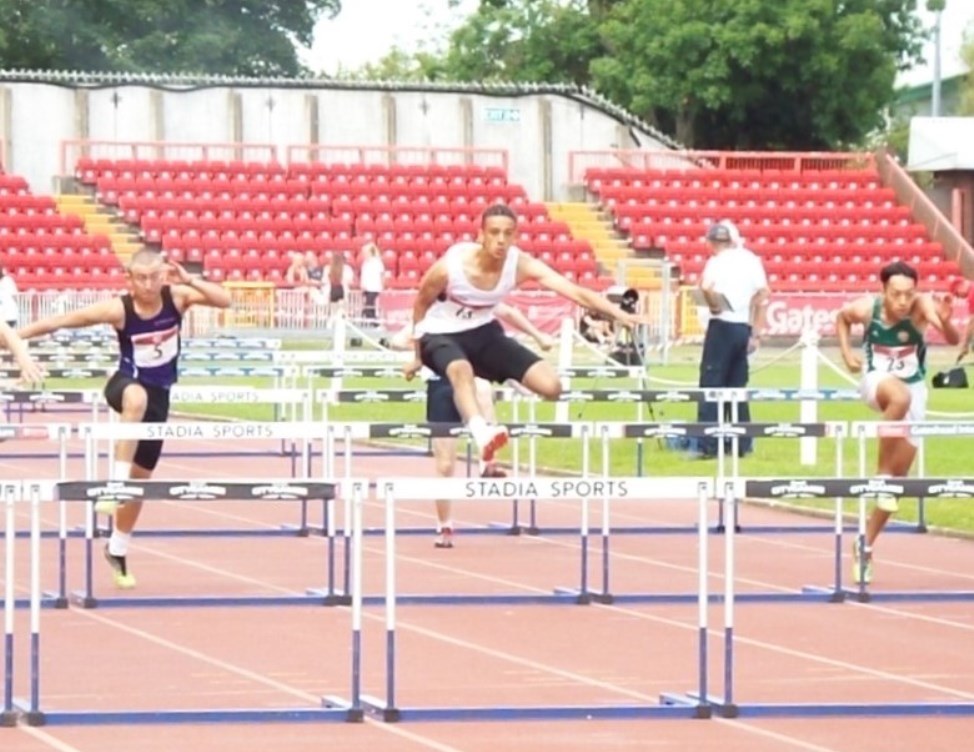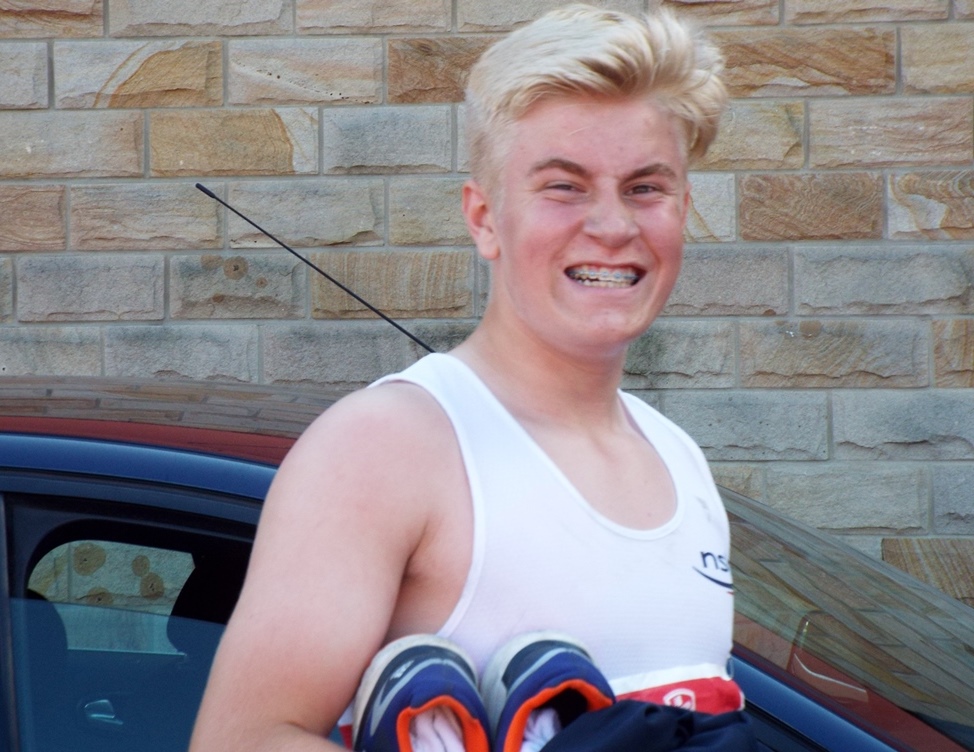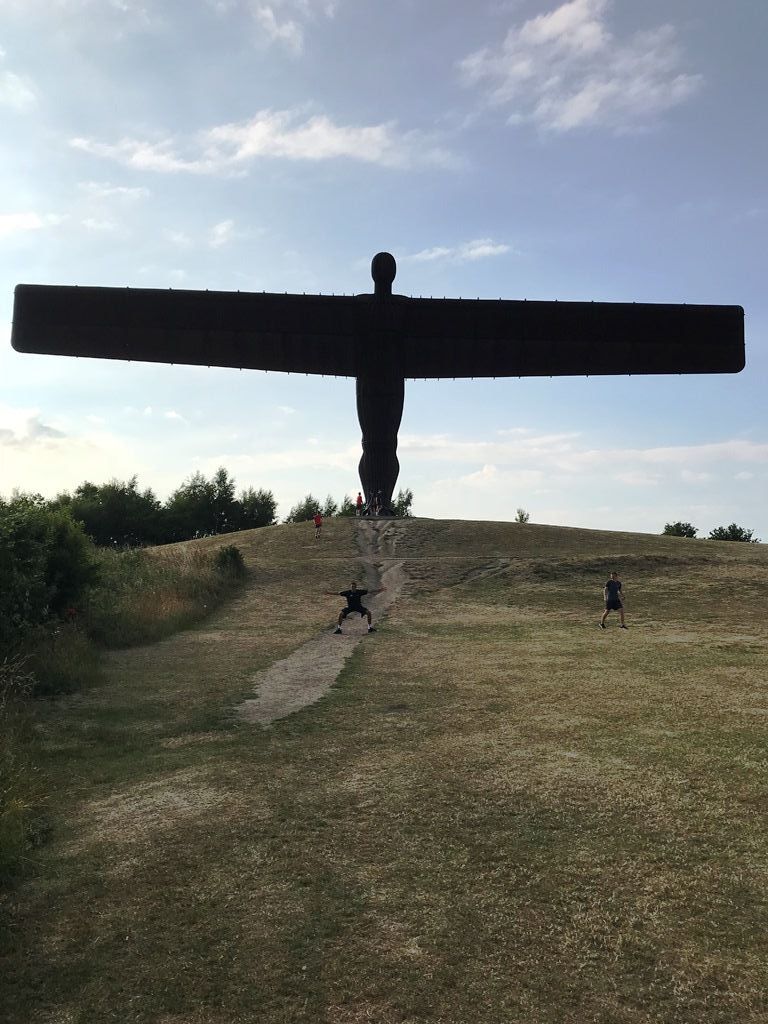 It transpired that NSB finished with the second highest score on the Track to end with 498 points overall, thus placing the team in 8th. Everyone involved was delighted with this result which has come about because each of the athletes has dedicated hours of training time this season.
I would particularly like to thank coaches Jamie Wilcock, Tony Love, Johnny Hewitt, Ray White, Gary Burton and Phil Beaumont for giving up their time over the last few months. Results like this can't happen without them.
Mr J. Taplin
PE Team