Regional Maths Challenge Success 2018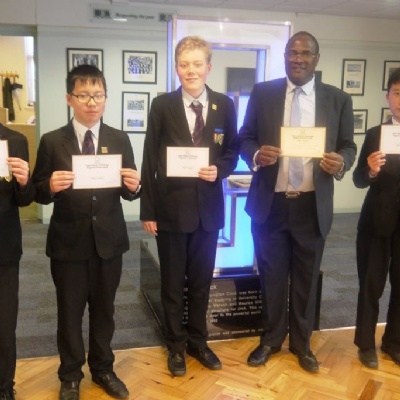 The following students took part in the Regional Maths Challenge held on Friday 20th April 2018 at Caroline Chisholm School.
About 25 schools, both private and state, from the region spanning over Beds, Bucks and Northants were represented. I am happy to say that the boys excelled and came out First.
Alex Do
Reuben Doy
William Coull
Reno Chung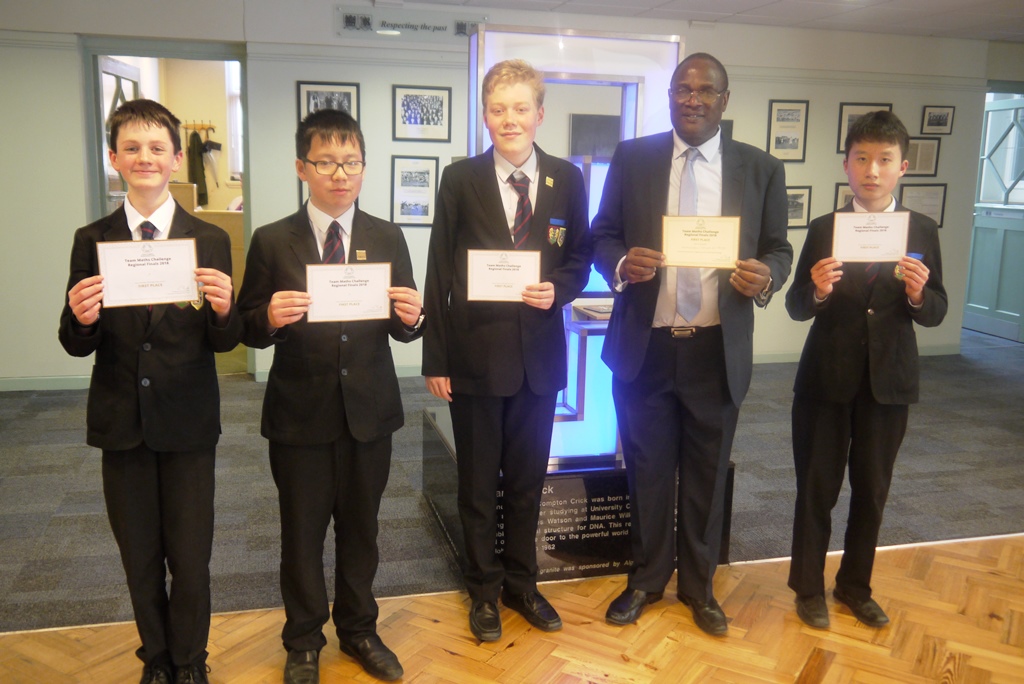 Mr J. Sinyoro
Maths Team