Former Student Author Visit -      Mitch Johnson 2018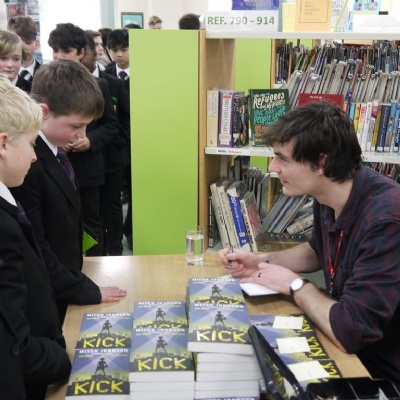 It's always a pleasure to invite former students back in to School and this year's World Book Day gave us the opportunity to welcome Mitchell Johnson to a rather snowy school.
On Thursday 1st March all students in Year 7 and Year 8 were treated to a session with him in the theatre, where Mitch shared the background to his novel "Kick" and the ethical issues it explores concerning sweatshop factory conditions and workers' experiences in the sports kit manufacturing industries of countries like Indonesia. The presentation was interactive and fun as well as challenging and hard-hitting, and the boys also heard Mitch read a couple of passages from the book to whet their appetite. A particular highlight challenged four students in each year group to lace up a football boot and screw in the six studs – against the clock. Year 7 reigned as champions completing the task in 1 minute 25 seconds.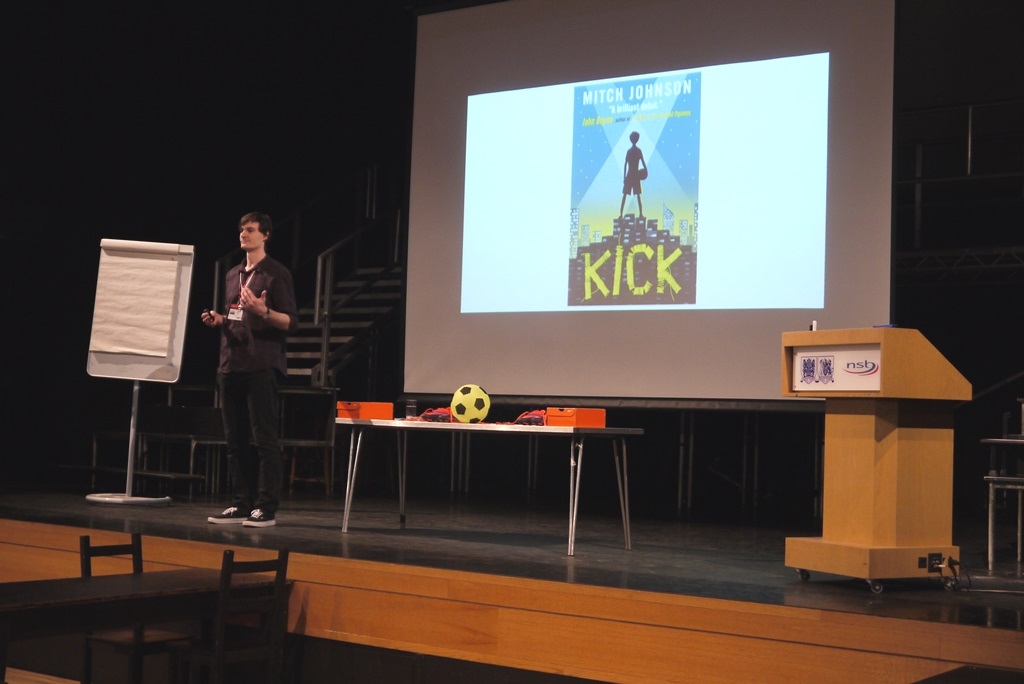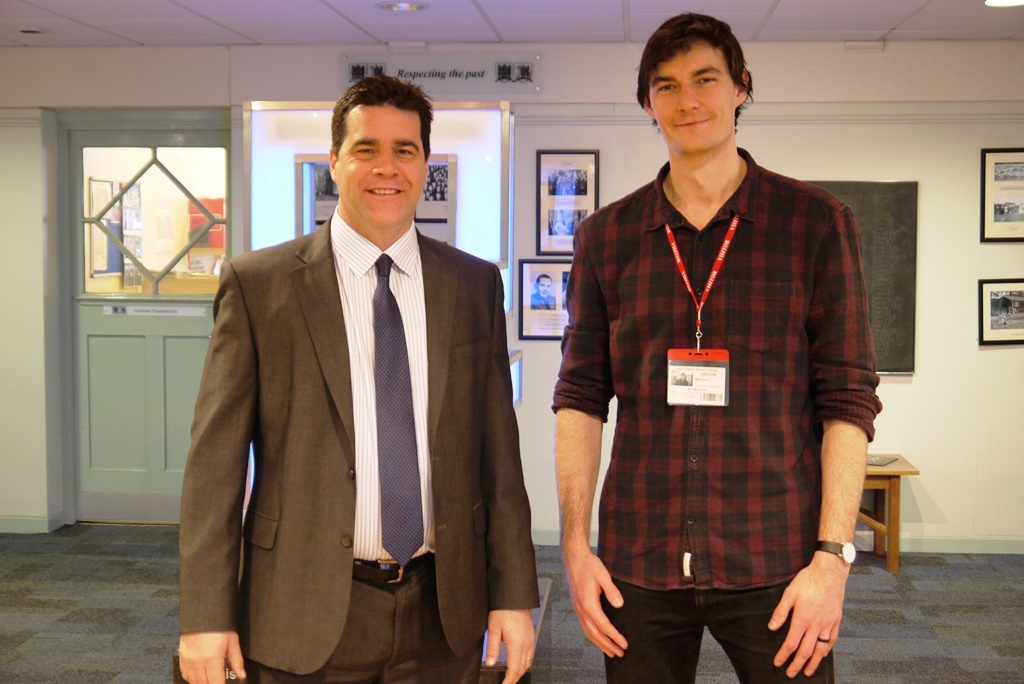 At lunchtime Mitch signed copies of "Kick" with the queue heading back out of the library door. Each student got to ask their own questions and one even shared his own story writing with him. It was great to see Mitch chat to each student in turn about how he became a writer, his time at NSB and what his future plans are. We're excited that a second book is in the pipeline: a story about a dad who returns from war back to his family but has to deal with PTSD. Hopefully that will be followed by a third novel, which is currently being written.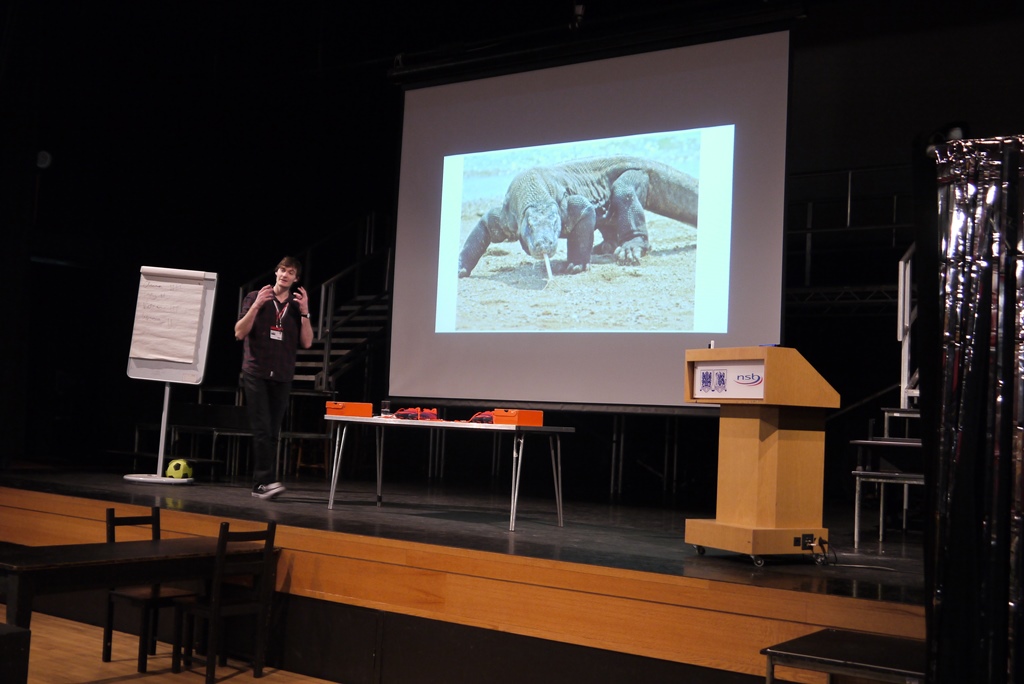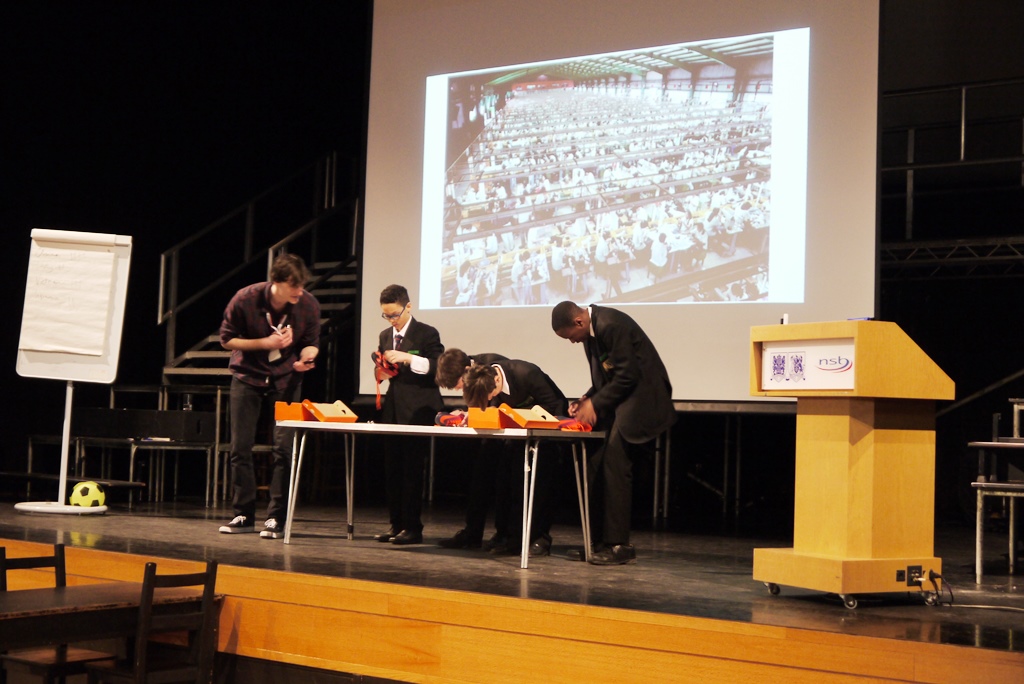 World Book Day rounded off with a Y9 Gifted and Talented writing workshop in the library with Mitch sharing his talents in a different way, inspiring our boys to develop their own creative talents. We hope that they found something new to include in their own pieces.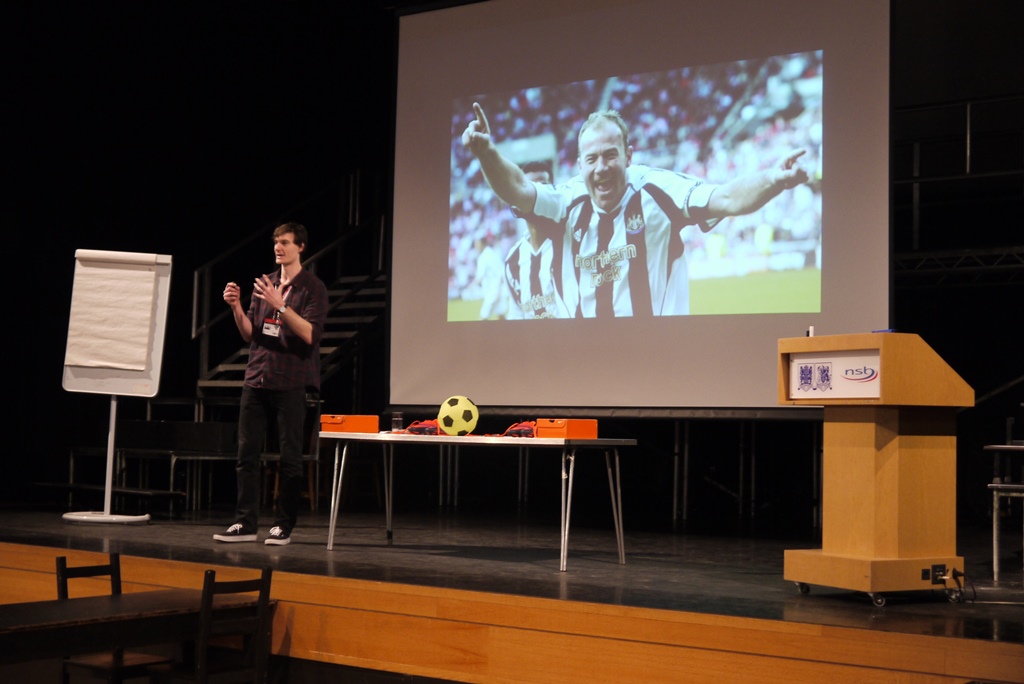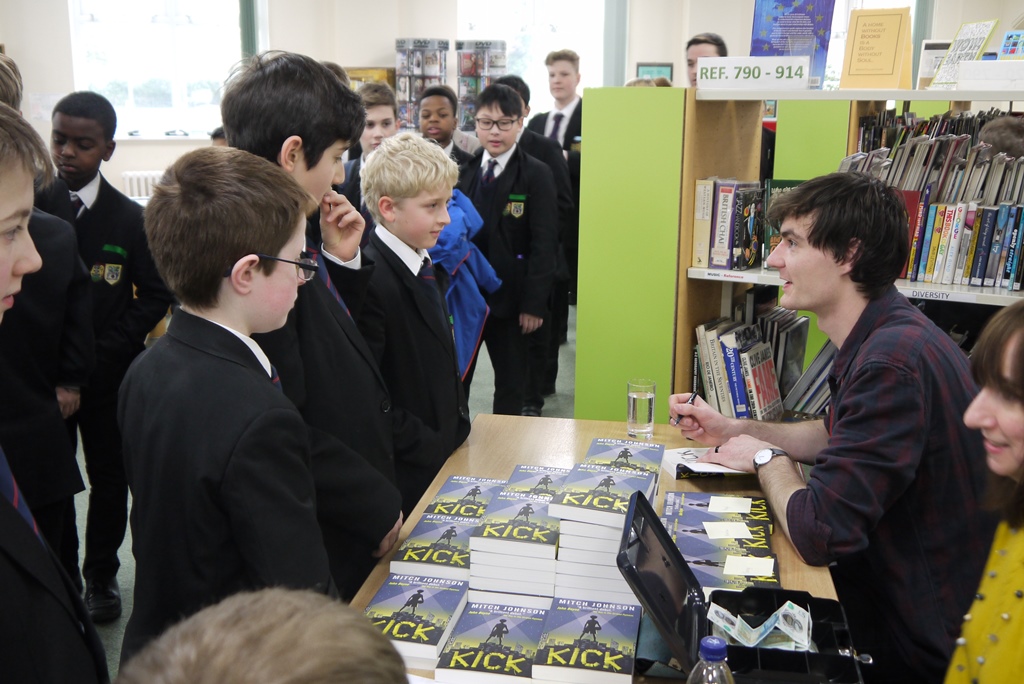 Thank you to all staff who were involved today, from joining us in the theatre, to organising logistics and technicalities and helping us manage the crowds in the library at lunchtime. Particular thanks to our librarian, Amanda Onyett who organised the visit from its inception.
We hope that the students who met and heard Mitch talk, are a little more inspired about their own careers and future ambitions. To find out more about "Kick" head to Mitch's website: Please Click Here or alternatively, why not follow him on Twitter @mitchauthor.
Mrs H. Topping Shaw