Y9 Student represents England in World Chess Championship 2018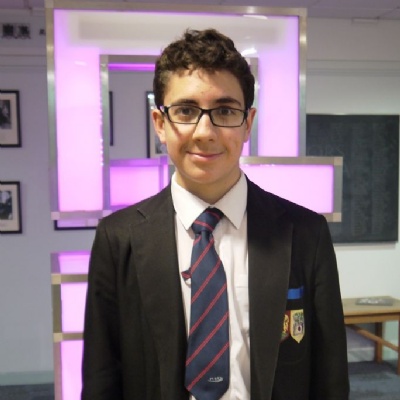 The English Chess Federation has invited Max Miller 9R to represent England in the World Schools Chess Championships being held in April 2018 in Durres Albania.
Max has been selected as an official representative by the national federation as one of the best players in the country in his age group. Only a small number of players have been selected for this event due to the high level and intensive nature of the competition. Max will require stamina and focused concentration to undertake the intensive study with a chess master coach and games lasting many hours each day, which are a feature of this competition.
When asked about his journey to this point Max was very modest about his achievements and stated:
"I was introduced to chess when I was four by my father and then joined a local chess club. When I was six I took part in county championships and have just carried on as I enjoy it. I go to four training weekends a year with the English Chess Federation and was excited to be selected out of my age category to represent England."
Max will be travelling to Albania with his father and is looking forward to the trip and the experience. When asked what skills are needed to be good at chess Max said that calculation and maths skills are key, as is the ability to visualize potential moves and the relationship between the pieces. His role model is Magnus Carlsen, who started playing at the same age as Max and went on to become chess grandmaster aged thirteen. Magnus is a chess prodigy and is the current chess world number one and is known for playing multiple opponents - sometimes blindfolded!
We look forward to more future success for Max as he clearly enjoys what he does and is enthusiastic for the challenge.