Indoor Rowing Success 2017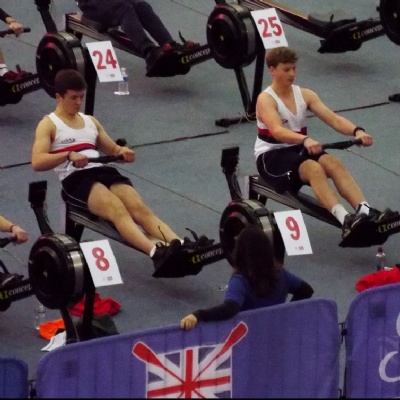 NSB rowers with GB international rower Adam Neill
The British Rowing Indoor Championships took place on Saturday 9th December at the Lee Valley VeloPark, Queen Elizabeth Olympic Park, London. The event saw over 2100 competitors take to the 80 Concept2 rowing machines on the race floor inside the iconic London 2012 velodrome, with 72 races scheduled on the day.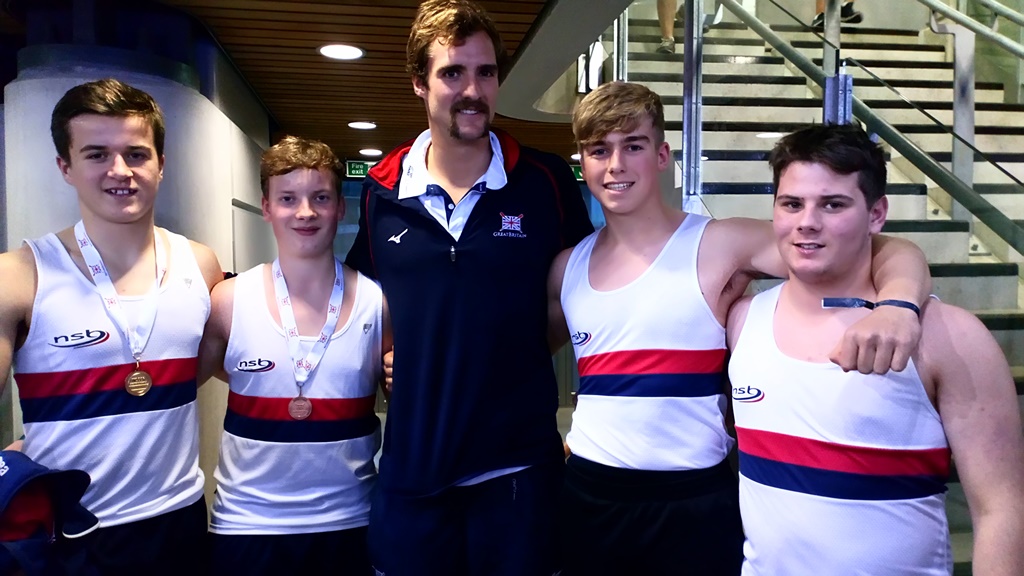 The Championships give amateur rowers the chance to compete against members of the GB Rowing Team, including World and Olympic medallists. Five-time Olympic champion, Sir Bradley Wiggins competed in his first competitive outing in the Elite Open Mens' 2000m alongside five athletes who raced for GB at the 2017 World Rowing Championships. The event attracted competitors of all ages – the youngest being 11 and the oldest an incredible 91 years old, while there were races for adapted and para classes as well. Over 1500 spectators were present as the event was 'sold out', which created a great competitive atmosphere.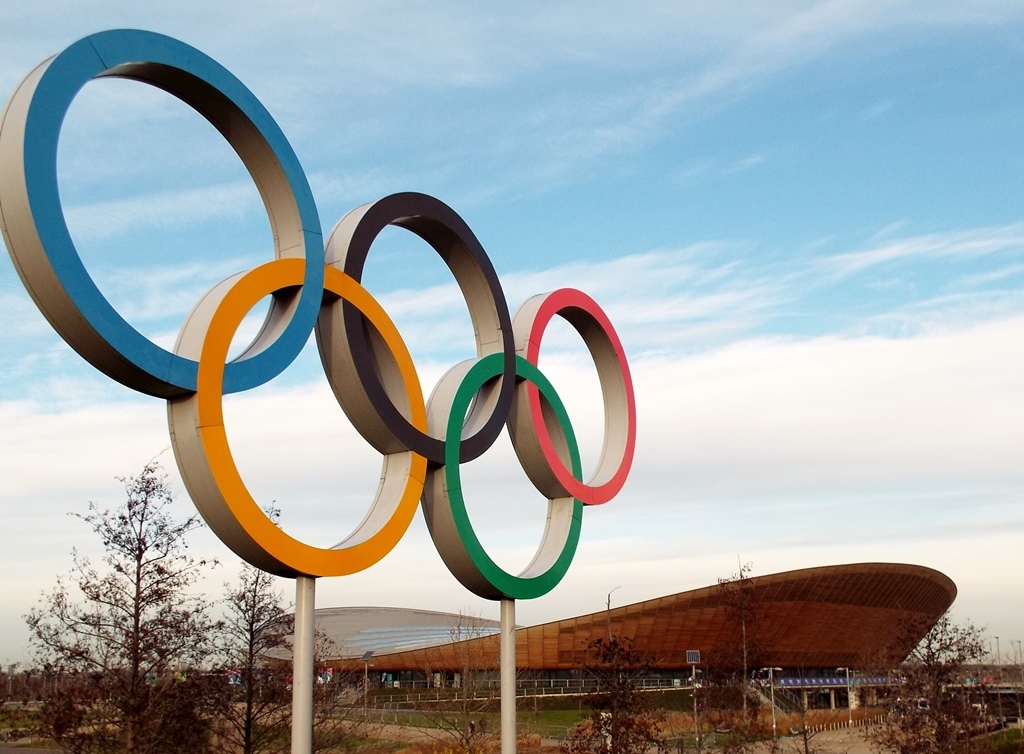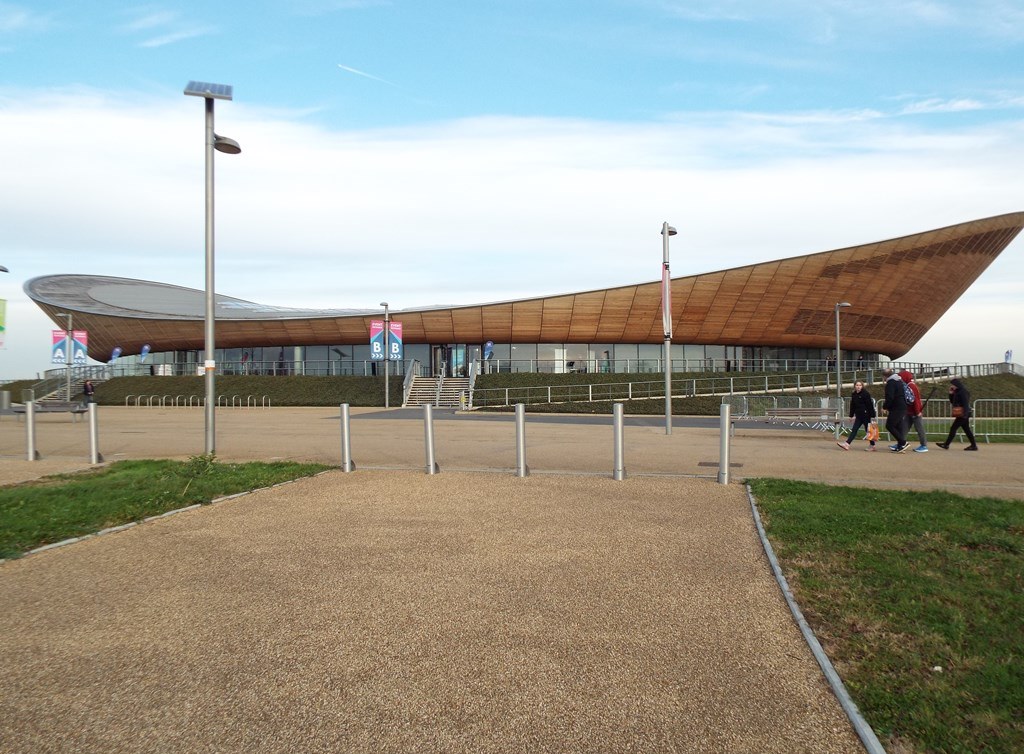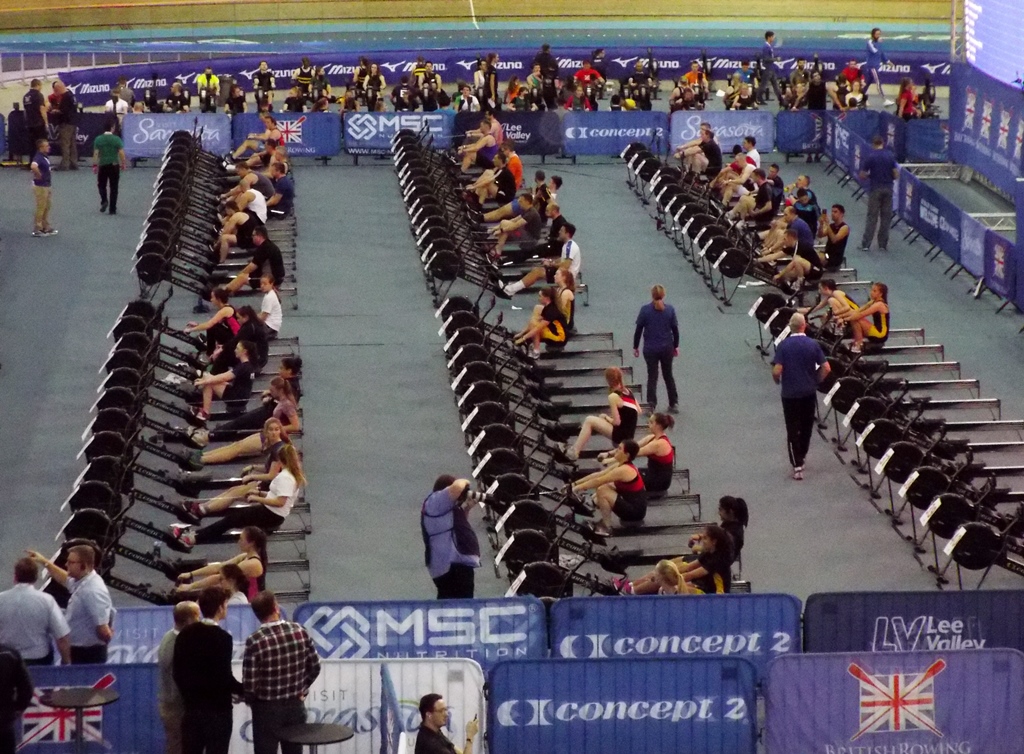 Four competitors from NSB, Tom Tinant, Dominic Shaw, George Patten and Edward Baker set off early for London to take part in their age-group events. First to compete were George Patten and Edward Baker in the Year 9 500 metre sprint event. Both rowers set off at a fast pace posting the quickest split times at 100m. As the race progressed it became a titanic battle for the podium positions. Going into the final few strokes it was too close to call. Eventually, George Patten was declared the winner in a time of 1:31.2, with Edward Baker third in 1:32.2, only 0.1 sec behind second place. A gold and bronze medal secured a great start to the day.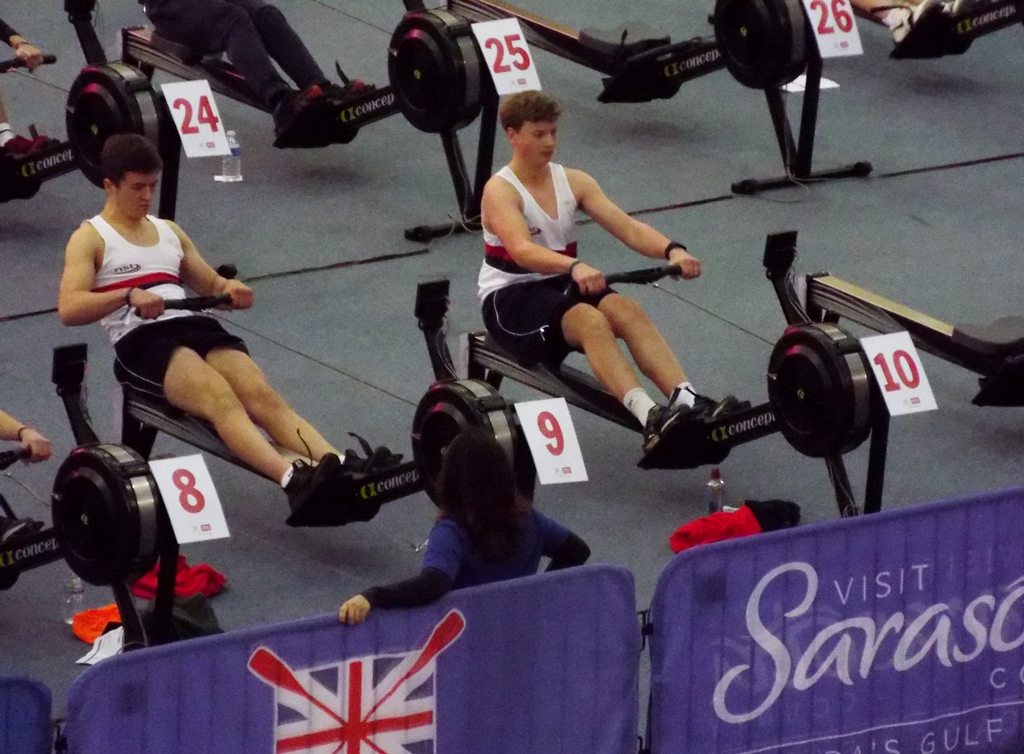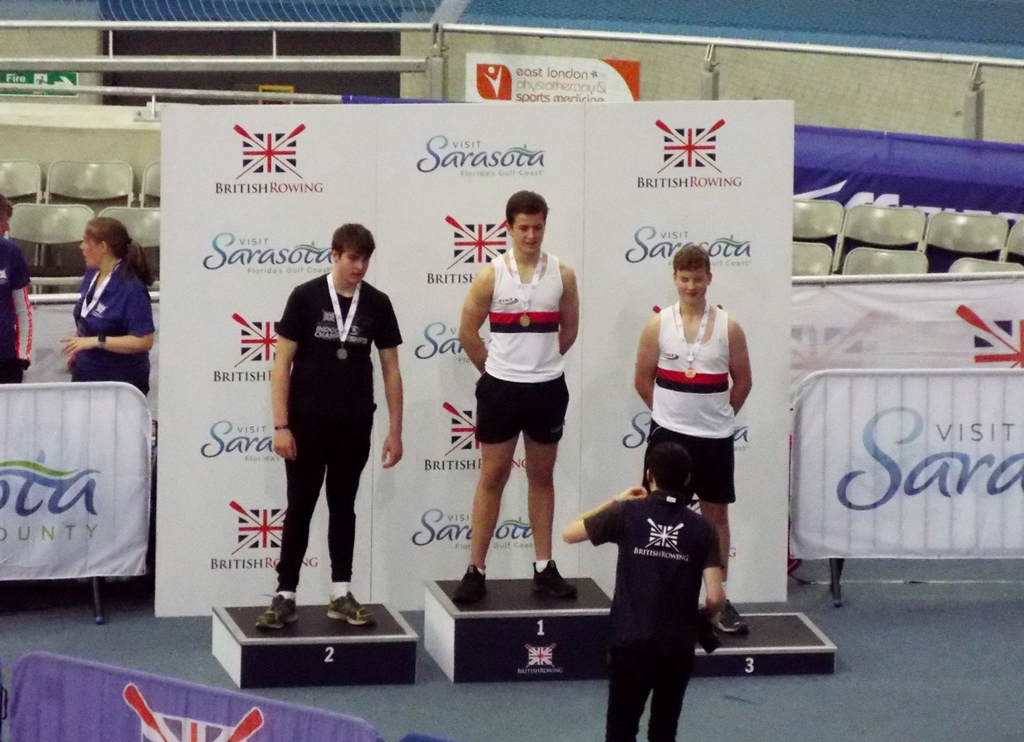 Next to compete were Tom Tinant and Dominic Shaw in the Sixth Form Boys' 2K timed row. Tom was confident of posting a sub 7 minute time, as he had done at the recent Welsh Indoor Rowing Championships in Cardiff, where he picked up a silver medal in the U17 age category. For Dominic this was unknown territory, having never competed at this distance before. Tom rowed a quick first half of the race and held onto finish in a time of 6:54.1 in 26th position. Dominic started and finished well with the middle 1000m slightly slower to post a time of 7:25.2 to finish 51st. To finish 2K in these times was an exceptional performance against competitors a year older and it shows what the overall standard is like when the winning times were sub 6:20.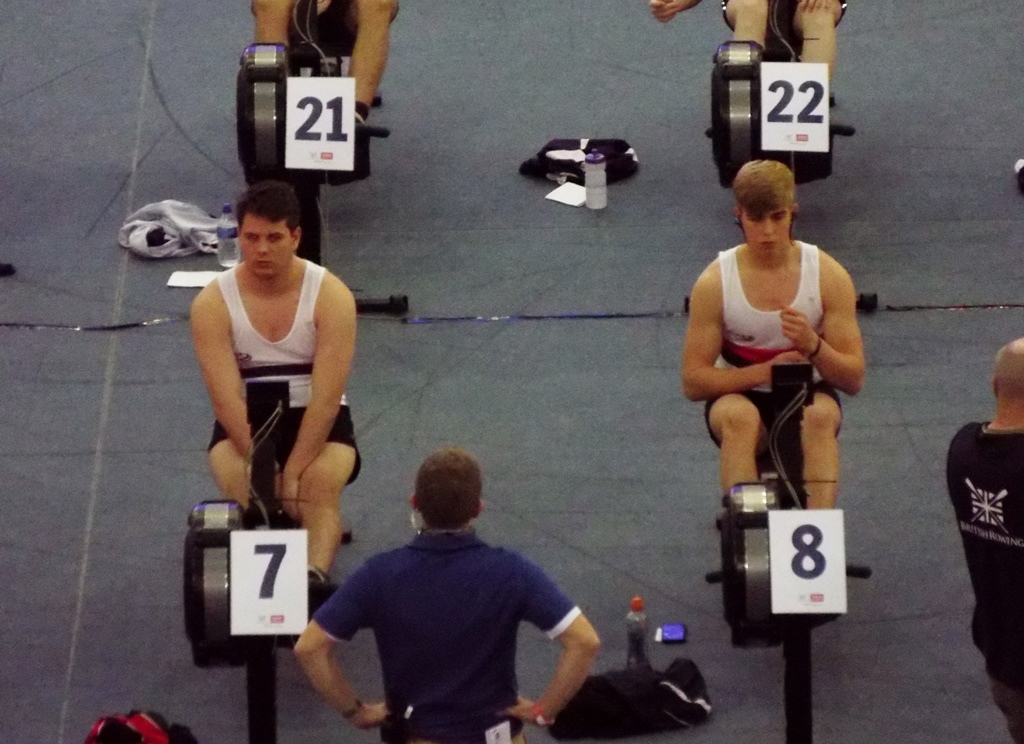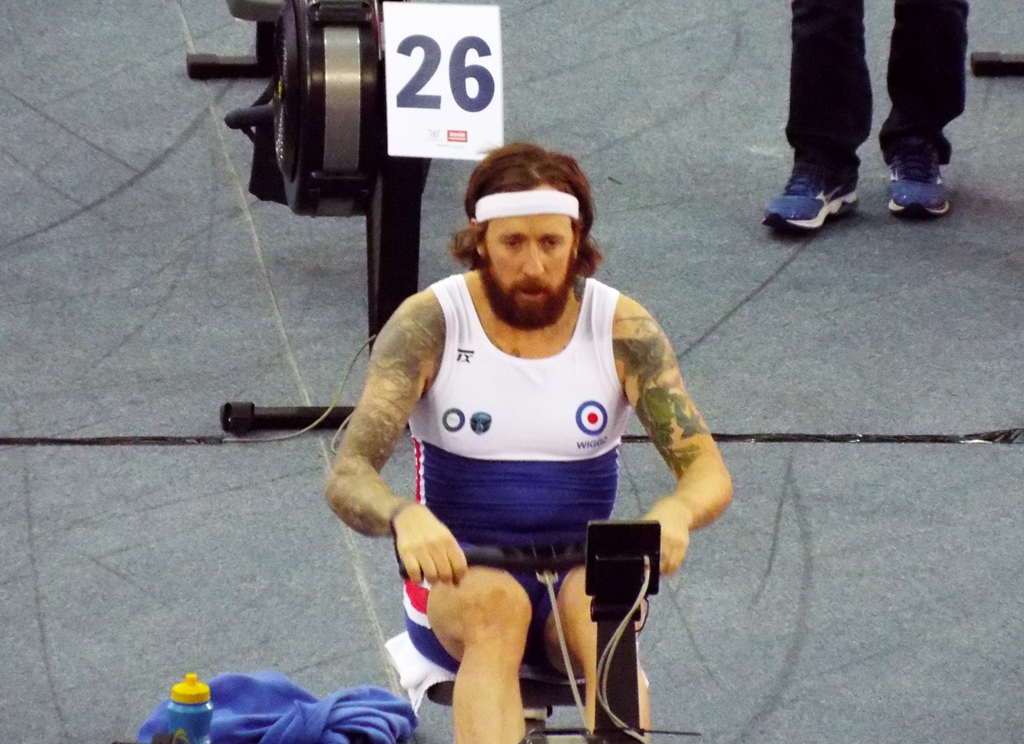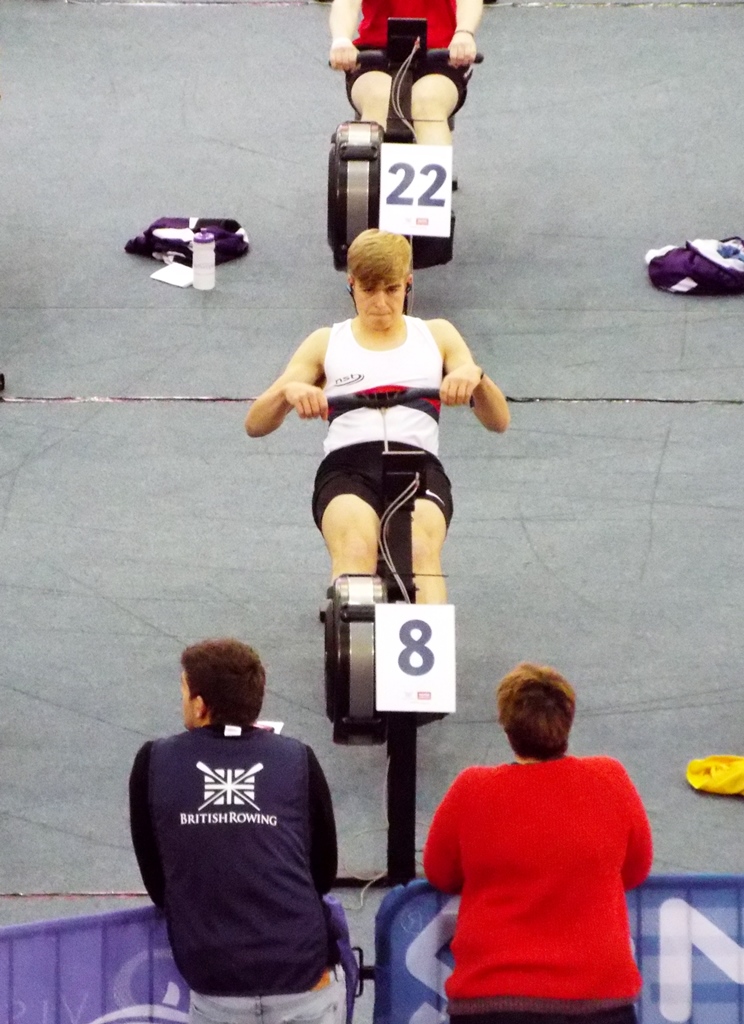 With a rest period to the afternoon session, the attention turned to the appearance of Sir Bradley Wiggins. Up against GB international and seasoned indoor rowers it was a big ask for his first competitive outing. Finishing in 21st position with a time of 6:22.5, the disappointment was visible, but to put it into perspective the first five places were filled with GB internationals, with the winner, Adam Neill, setting an incredible time of 5:48.2.

George and Edward returned for the 4 minute timed row and hopes were high for more podium finishes. At the first split they occupied first and second place but were closely followed by two other rowers. George continued to lead through the next two split times, but his lead was cut to 5m at one stage. Edward was in a fight to stay on the podium, with 3m separating 3rd and 4th positions going into the last minute. At the end of the race George held on to win and record a distance of 1192m, while Edward held off the challenge to finish in third place with 1167m.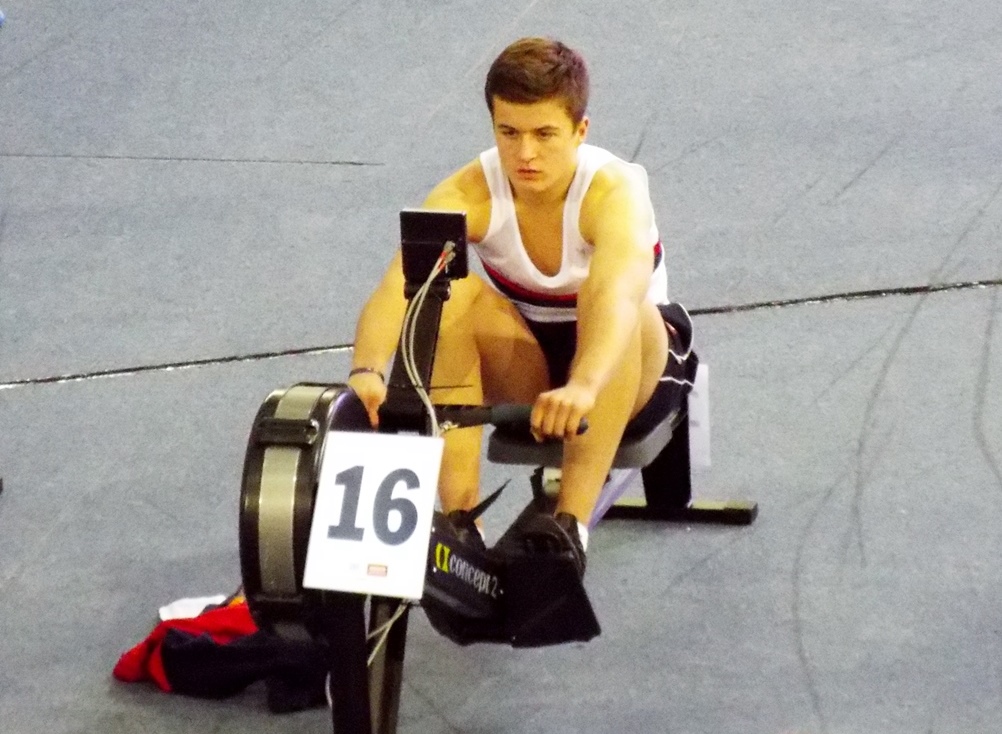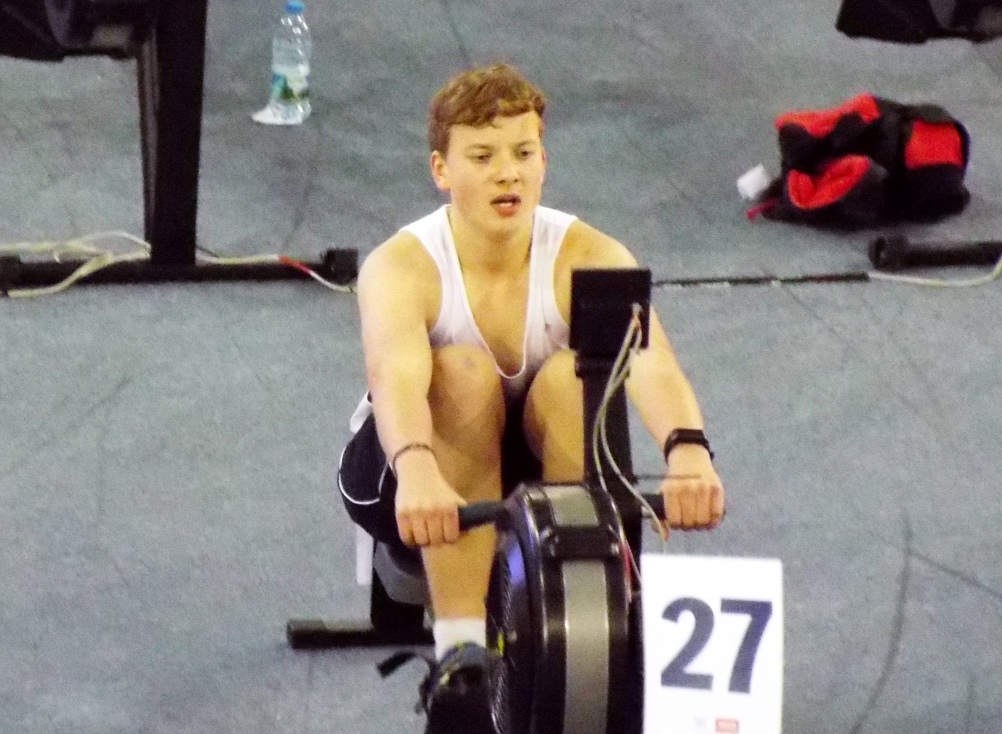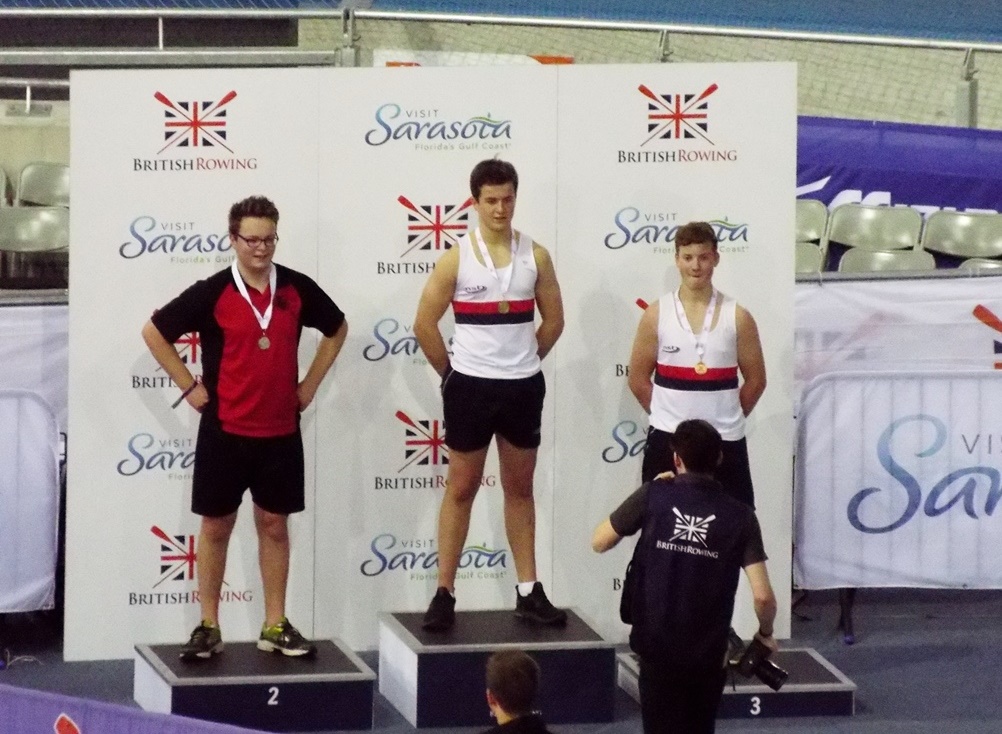 The final event for the NSB rowers was the Sixth Form Boys' 500m sprint. This is an all-out effort and the pain can be incredible. Tom posted split-times for each 100m of around 18sec to finish in 12th position with a time of 1:29.8. Dominic was not far behind in 17th position, with split-times close to 19sec, to finish in a time of 1:32.9.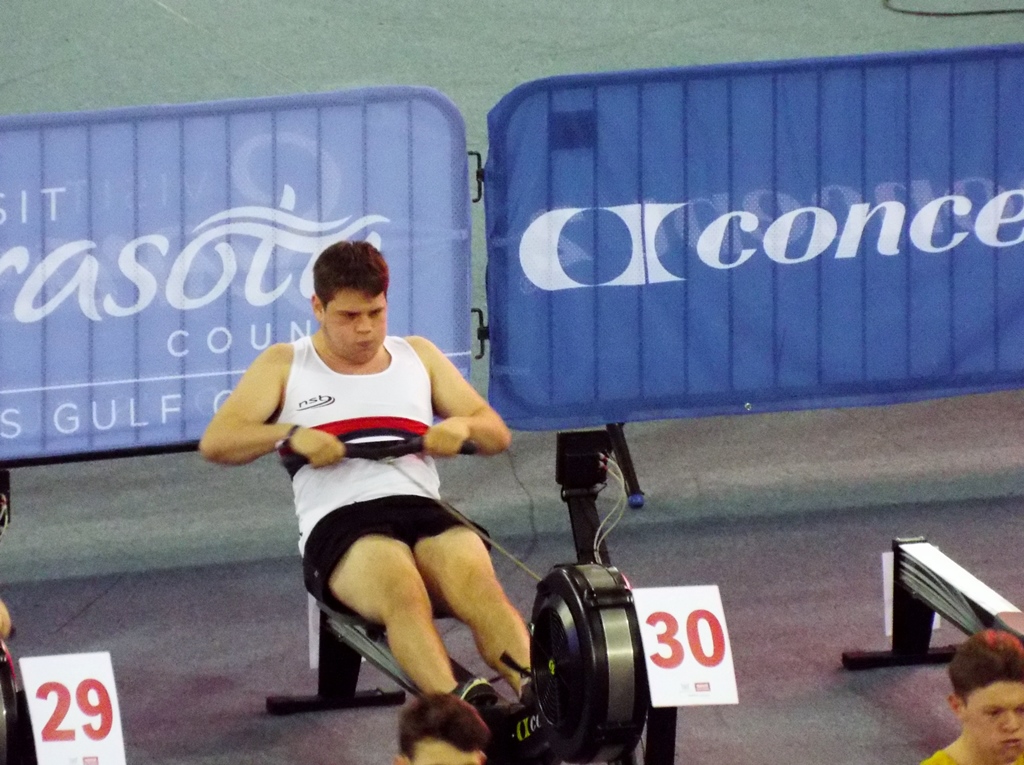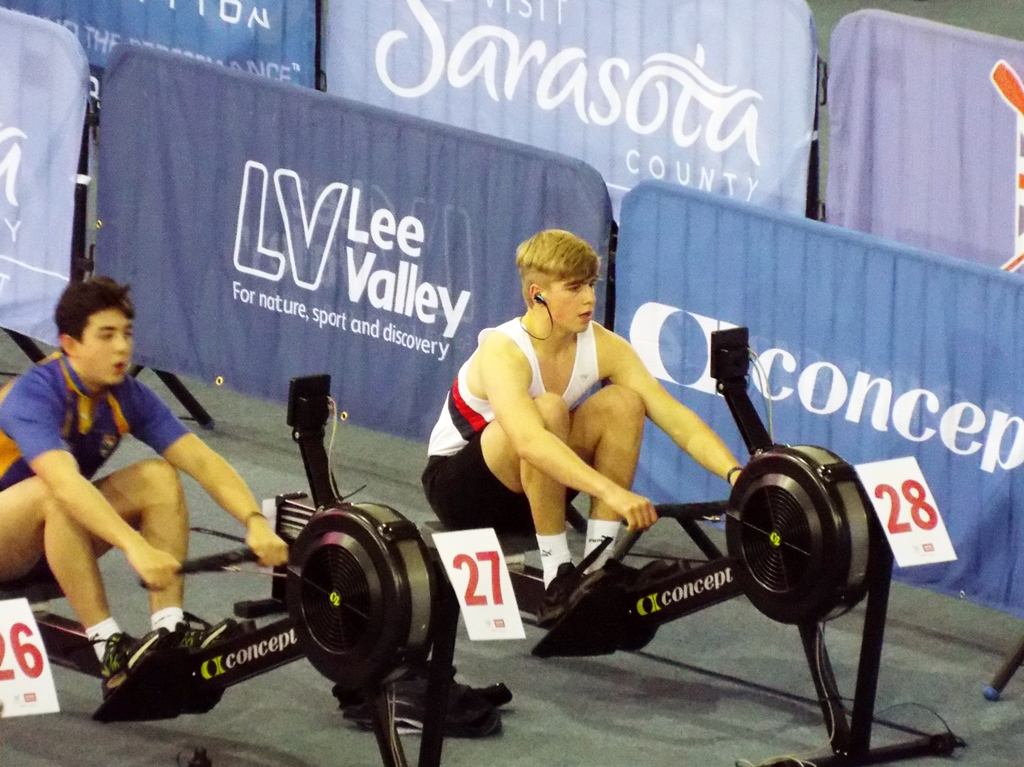 To attend the British Championships and compete in eight events and come away with 2 gold and 2 bronze medals and seven personal best performances is an exceptional effort from the boys. Most competitors are attached to rowing clubs or school/colleges with rowing specialisms, so they were really competing in a high-quality event.
I must thank all the parents who travelled with their sons to London, without their time and support none of this would have been possible.
Ray White
PE Team