Northamptonshire Young Sportsman of the Year 2017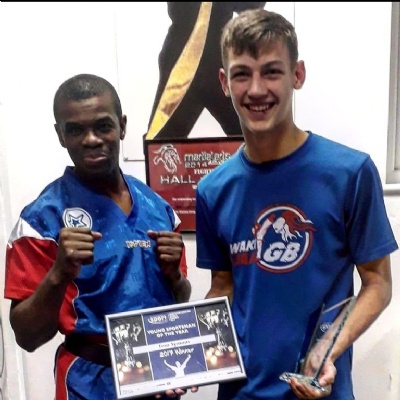 NSB Y12 Student awarded Daventry Young Sportsman of the Year and Northamptonshire Young Sportsman of the Year 2017
NSB Year 12 student Tom Symons started training in Karate at the age of 8 and became a black belt in December 2015. This year, Tom became the WAKO European Champion and was selected to fight for Team GB in the WAKO Junior European Champion where his team won a gold medal. Other wins include two titles at the British Kung Fu Association championships, a Mens's title (aged 15) at the WMFC British Championships and three GB Titles at the WAKO British Championships.
Tom has won Daventry Young Sportsman of the Year 2017 and Northamptonshire Young Sportsman of the Year 2017 at the Northamptonshire Sports Awards held recently.
Tom Symons commented on his journey:
"It's been a great year though, as well as winning the Young Sportsman of the Year 2017 awards for Daventry and Northamptonshire and securing the gold and WAKO Junior European Champion title in Macedonia in September. I have taken home no less than 45 1st place/gold medals with my other top achievements for 2017 including:
9 British titles:
3 x WAKO
3 X WFMC (1 in the men's division)
1 x BKFA (in the men's division)
2 x WKU
3 x CIMAC/Adidas Grand Champion titles
4 x Aberdeen Open titles (including the Junior Open Weight)
3 x Watford Open titles
3 x WAKO Junior Euro Cup golds and Fighter of the Day
1 x WAKO North American Open Gold
1 x Gipsy Open Gold
1 x Laredo Open gold (in the men's division)
1 x Bristol Open title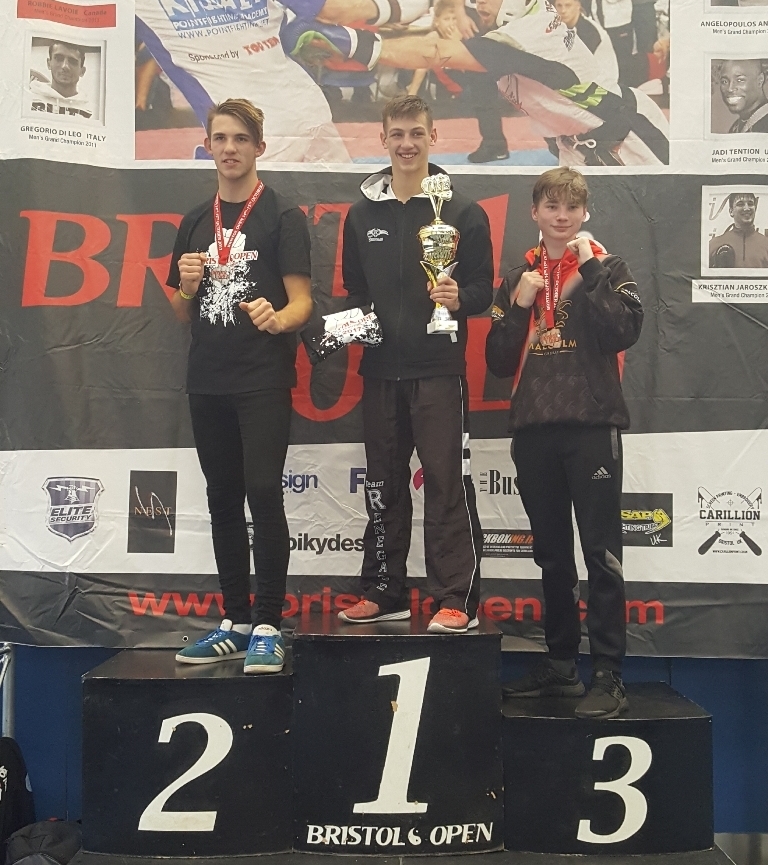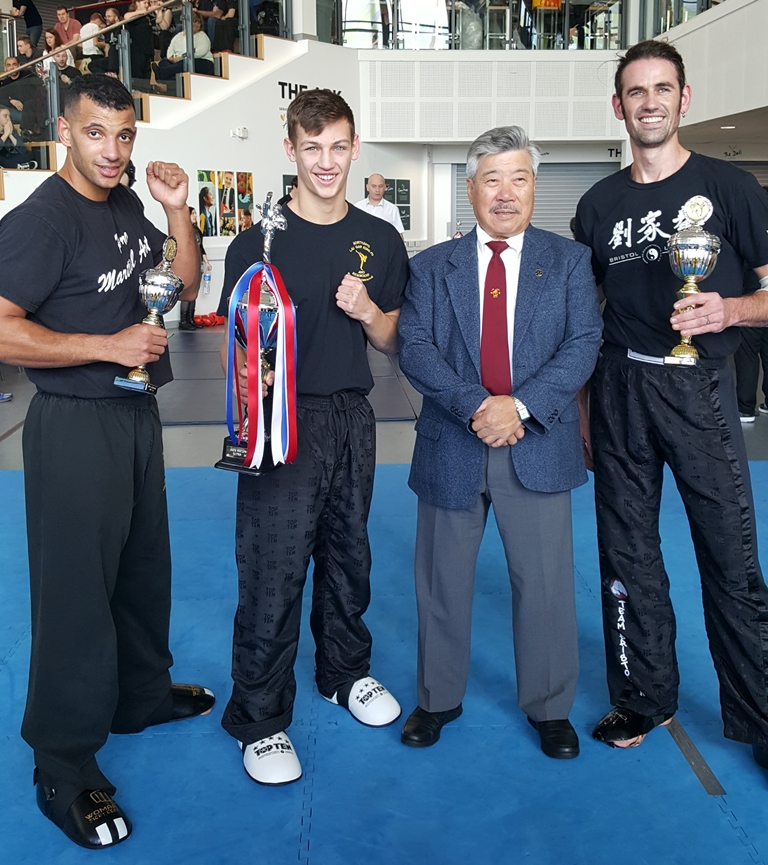 "Knowing that the short-listed finalists for the awards come from all over the county, including winners at the Northamptonshire awards, I realised that I would have some tough competition and anxiously awaited the news from Chris Collymore whilst I was in Orlando for the WKC World Championships. So I was thrilled to receive the message saying I had won and was announced Northamptonshire's Young Sportsman of the year 2017.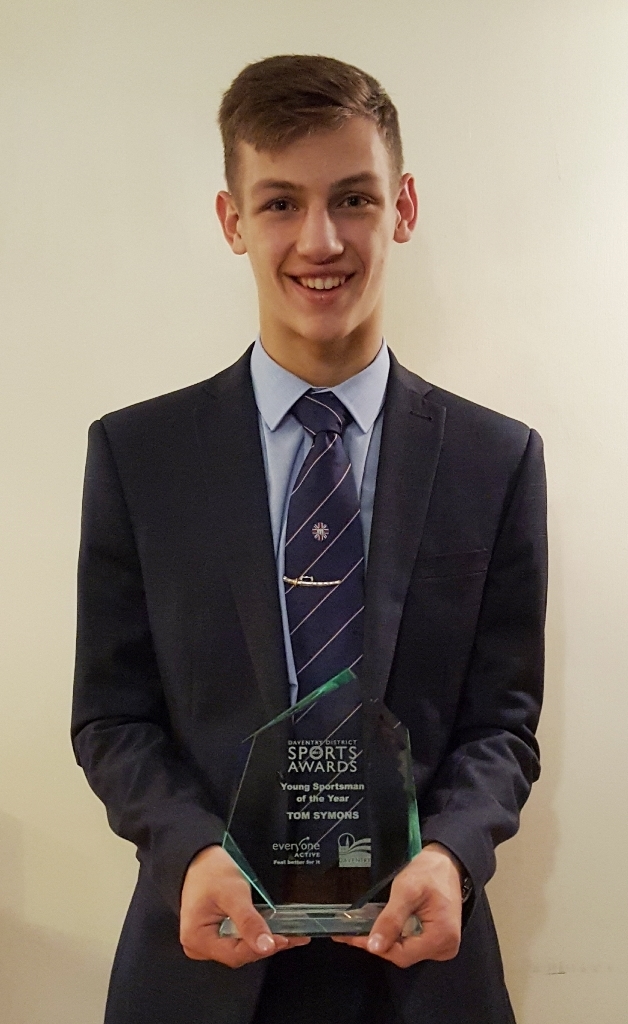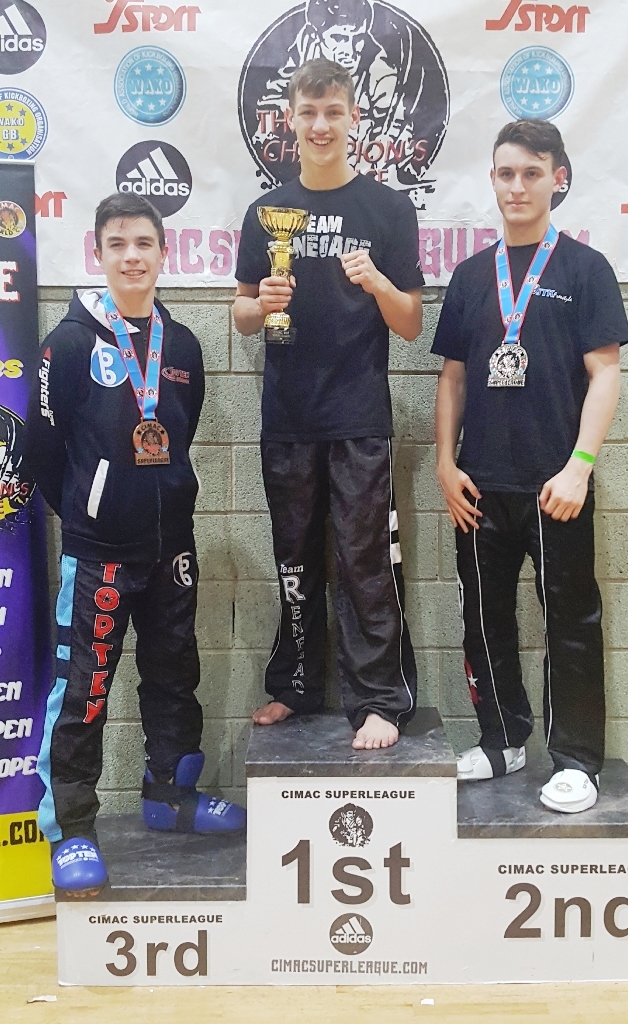 "On my return from Orlando my coach Chris Collymore presented me with the award and his congratulations."
We wish Tom the best of luck in all his future endeavours.