ESAA Cross Country National Final 2017
On Saturday 25th Nov two NSB teams competed in the ESAA Cross Country National Final in Sevenoaks. It was a bitterly cold day, despite some bright sunshine; beautiful but freezing! This meant the warm-ups took a little longer than normal!
The Intermediate Boys team consisted of:
Fergus Scott (finished 23rd)
Angus Threlfall (26th)
Noah Bennett (20th)
Tom McFadden (85th)
Jude Kelly (63rd)
Pawel Kieliszkiewicz (60th)
At the end a number of them were disappointed with the way they ran. Realistically, however it was a high class 'field' of runners and to have three in the top 30 is excellent. This meant that the combined score of 130 put the Intermediate Boys team into 5th place overall. A great result.
The Junior Boys were:
Connor Roberts (a fantastic 16th position)
Aidan McFadden (116th)
Ollie Savage (75th)
Oli Cherrington (did not finish due to injury)
Bradley Powell (46th)
Peter Van Uem (111th)
They all found the going particularly hard but finished with 248 points, meaning 15th place overall, which considering the lack of experience is another super performance.
A huge thanks to Tony Love for his work over the season and on the day.
Special mention to Adam Caulfield and Jacob Kelly who sacrificed their warm, cosy Saturdays to help in Sevenoaks. The boys would not have performed so well without them.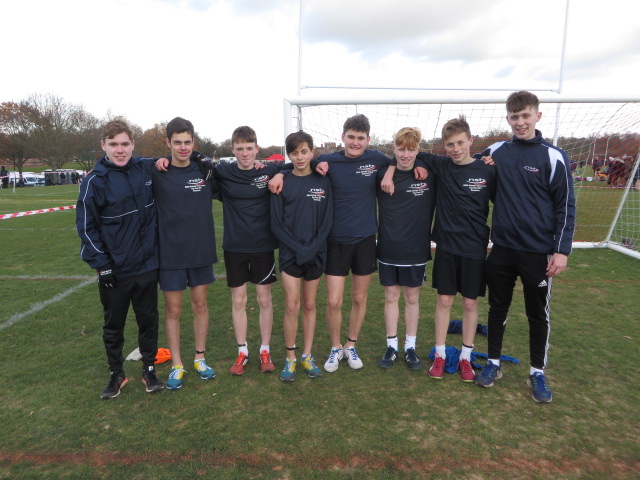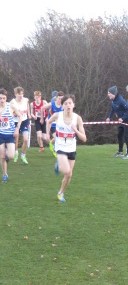 Other recent successes include:
Luke Greer finishing 42nd in the American Colleges National Final. An amazing performance considering he went over to Tennessee on a Soccer scholarship.
A very successful Town Championships with two individual winners (Adam Caulfield - Inter Boys, Noah Bennett – Junior Boys, three other podium finishes and two team champions (Inter Boys and Junior Boys). Twenty NSB students also qualified for the County Championships in January.
Josh Lay finished 45th in the U20 Men's race at the British Athletics Cross Challenge in Liverpool on Saturday. This is against the very best in the country and is a selection process for the European Championships. He was one of the youngest to compete there.
And so… the first part of the season closes. However there is plenty still to look forward to as we look to press on towards the County Championships and beyond!!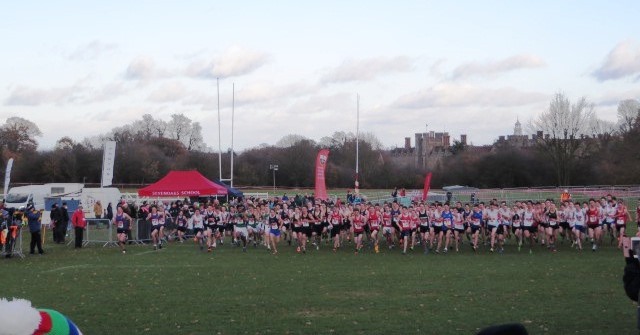 Mr J. Taplin
PE Team