BBC Radio 2 Young Choristers of the Year Final 2017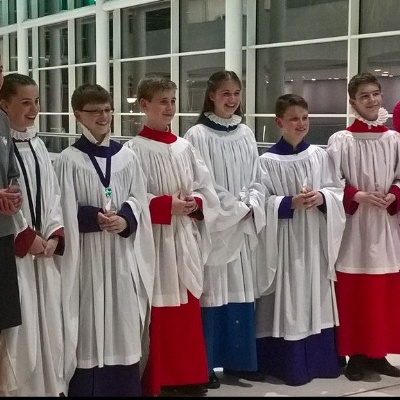 Y9 NSB Student Christopher Trotter was one of only four singers selected to take part in BBC Radio 2 Young Choristers of the Year Final 2017.
Please see an account of his experiences:
Losing your voice 3 days before a singing competition is never the best way to prepare for the event but, after drinking a few litres of honey and lemon my family and I made our way to Manchester.
We were then met at the doors of the Media studio at 9.30am for a day of rehearsing with a Samuel Hudson, Musical Director of Blackburn Cathedral. It wasn't all hard work though as we did get to spend some time looking round the BBC including eating in the canteen!

The competition was hosted by Josie D'Arby who sometimes presents Song of Praise and was judged by musical director and composer Simon Lole, soprano Lynne Dawson and musician and comedian Vikki Stone. Each of them gave feedback on each competitor and Vikki Stone said that "I am an extremely watchable performer and my performance was full of joy."

I thought it was really interesting to see how a programme is recorded and then edited for broadcast as the programme on Wednesday 25th October sounded very different having been condensed from two hours down to one. It was also great to meet other choristers from around the country even though I was competing against them and recording a version of John Rutter's, 'I will sing with the spirit' together was a real high point.

I wasn't too disappointed (or surprised) not to have won, as the winner was outstanding and probably the boy I got on with best - his mother is also a professional mezzo soprano! I was proud to have got to the final 4 as the others were from Cathedral Schools or Independent schools with a big music focus. I think I put Northampton and NSB firmly on the map and it gave me an experience I will never forget and a trophy to treasure.
A Fantastic Achievement!